As its name suggests, the Hotel Bellevue Dubrovnik has stunning views of dramatic coastline. Whether you choose to relax or to explore Dubrovnik, this stylish boutique hotel is an ideal choice. The hotel is located a pleasant ten minute walk from the walled Old Town of Dubrovnik. It is carved into the cliff side and has a lovely small pebble beach tucked away where you can relax in the sun. Rooms are decorated with neutral shades and wooden floors, and floor to ceiling windows show off perfect views of the stunning Dalmatian coast. Enjoy dining in Vapor, the hotel's signature seafood restaurant or at Nevera Beach restaurant, either way you can be assured of a fabulous view as well as great food.

A range of hotel child prices applies to ages 0-1 & 2-11 years.
The hotel has 91 rooms.
Stunning coastal views
Stylish boutique hotel
Excellent location close to the Old Town
Secluded beach
Excellent dining options
Added value
Single parent offer
Available at this hotel - please call for more information and to book.
Welcome gift
Sovereign guests booking an Executive Suite Sea View with Balcony will receive a fruit basket and a bottle of Croatian wine in their room on arrival.
Facilities
Bars & Restaurants
Spice Lounge
Opening Times:
08:00 - Midnight
Floor to ceiling windows mean you can enjoy a coffee or a cocktail whilst looking out over Miramare Bay. The décor features subtle Asian accents with dark wood furniture and a unique Nepalese stone wall. A stylish place to relax whilst taking in the stunning coastal views.
Beach Restaurant Nevera
Opening Times:
10:00 - 17:00 (May - September)
Located right on the beach in a converted man-made cave, Nevera offers the best of Dalmatian and Mediterranean cooking. As you would expect, there is a strong emphasis on fish and seafood here, which is caught fresh from the waters around the neighbouring islands.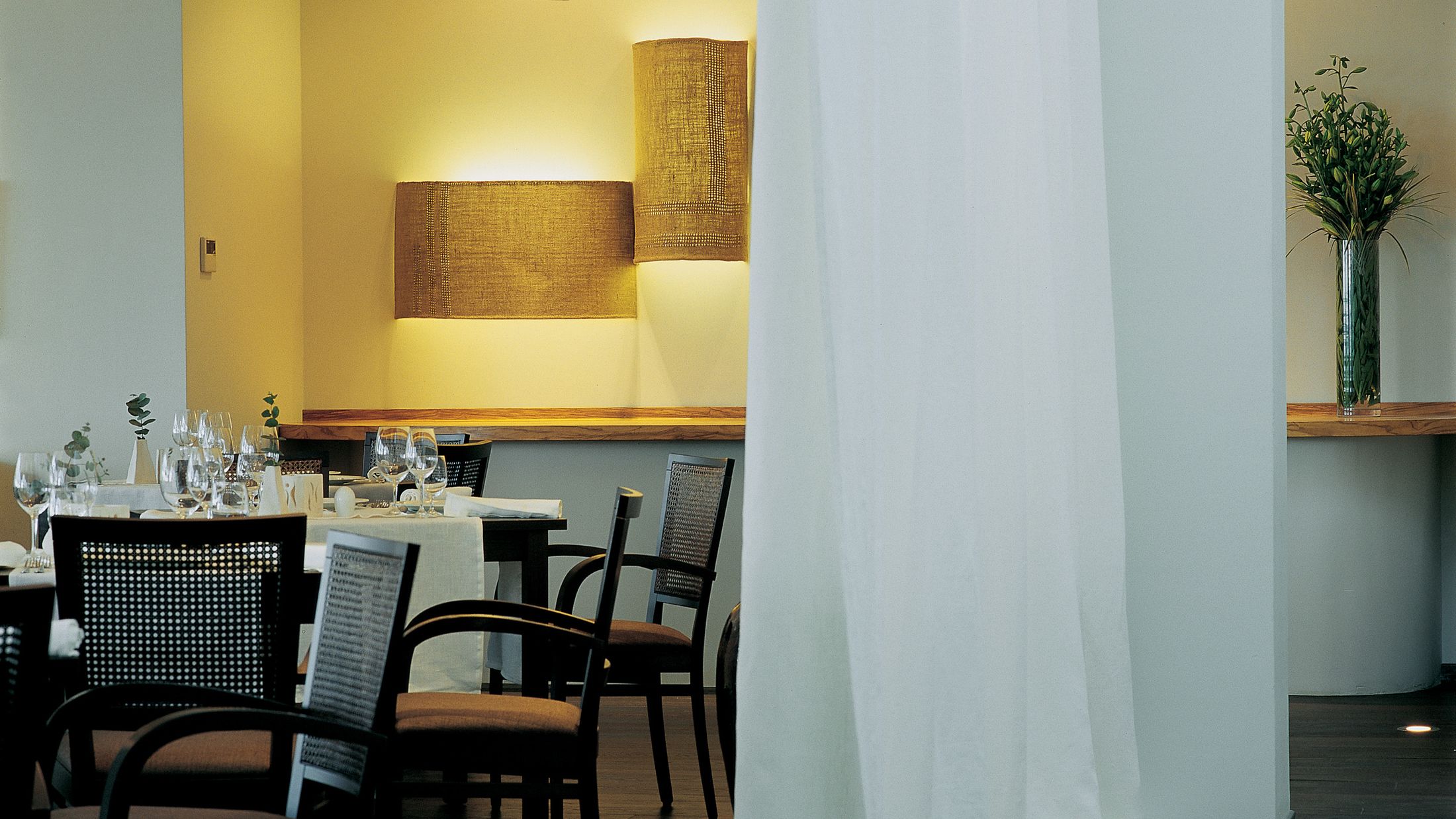 Restaurant Vapor
Opening Times:
Breakfast: 06:30 - 10:00
Dinner: 18:30 - 23:00
Included With:
Bed and Breakfast
A restaurant with an excellent reputation, and recommended in the Michelin Restaurant Guide, Vapor serves dishes which combine Dalmatian and Mediterranean flavours. Unusual herbs and spices are used to create a new style of regional cooking. For the ultimate dining experience try the seven-course tasting menu.
Spa & Wellness
Spa
Opening Times:
08:00 - 21:00
A 220m² area with a Jacuzzi®, Finnish sauna, steam room and relaxation area with contemporary rattan loungers. The treatment menu has a choice of massages, facials, body rituals, scrubs and baths using Decléor products.
About the location
You'll find the medieval city of Dubrovnik - AKA the 'pearl of the Adriatic' - nestling on the coast in the far south of Croatia. Historical buildings edge the narrow streets, many of them now housing restaurants, boutiques and luxury hotels. Dubrovnik's Old Town, a UNESCO World Heritage Site, is a car-free zone where cobbled lanes meander between ancient buildings. It's chock-full of heritage - monuments, palaces and churches reflect the city's colourful past, showcasing Venetian, Latin and Slavic influences. The town's wonders are embraced by the walls the city is renowned for. Built between the 13th and 16th centuries, they stand 25 metres at their highest and 12 metres at their widest. When it comes to beaches, you'll find small pebbly stretches running along the coast, plus pine-backed bays on the islands sprinkled just offshore.
Transfer time
25 minutes from Dubrovnik airport
Classic Sea View Room
Max 2 adults
The Classic Sea View Rooms enjoy stunning sea views with large windows.
Superior Sea View Balcony Room
Max 2 adults
Superior Sea View Rooms have great sea views over Miramare Bay and French windows leading to a glass fronted balcony for uninterrupted views.
Deluxe Sea View Balcony Room
Max 3 adults
Deluxe Sea View Balcony Rooms have a sitting area and also has a larger balcony than a Superior room. They have beautiful views of the Dalmatian coast.
Executive Suite Sea View Balcony
Max 3 adults
The Executive Suites offer the largest balconies at the Hotel Bellevue Dubrovnik. Each one has a stylish double bedroom and a separate living area. The modern décor is light in neutral colours, punctuated by original paintings by Croatian artists.

Based on 1724 traveller reviews

93% of travellers recommended this hotel
Travellers Ratings
What to expect
Reviews
"
OK hotel, nice views and location
Erika F, New York City, New York
Oct 15 2018
This hotel is a good option if you plan to stay in Dubrovnik overnight for more than 1 night and want a spot outside of the crowds of Old City. That being said it is hardly a 4 or 5 star hotel in my...
This hotel is a good option if you plan to stay in Dubrovnik overnight for more than 1 night and want a spot outside of the crowds of Old City. That being said it is hardly a 4 or 5 star hotel in my opinion. The views are spectacular and while the lobby, spa, and restaurant have been updated, the hallways, doors, rooms, bathrooms, furniture, and balconies are all incredibly dated. For a hotel that is almost selling out May-Oct I think they should invest in some room upgrades or at the very least some hallway renovations to give the overall appearance of a more modern hotel. Others remarked the walk to Old City is an easy 10 minutes, my husband and I have lived in major US cities and the walk is closer to 20 minutes. Not a big deal except that much of that walk is on very narrow sidewalks with scooters and public buses speeding by at very fast speeds. Not a very relaxing or leisurely walk as I had expected based on traveler reviews. The highlight of the beach is the clean and beautiful water as there are only 10 beach chairs. No umbrellas, no beach service, and no equipment for snorkeling or other beach activities. There are another 15 chairs up on a platform overlooking the beach but again there is no beach service at all. I watched as bored waiters and the lifeguard watched a woman struggle to adjust her umbrella without offering to help. If the hotel is going to advertise their beach as part of their appeal and given the number of guests we saw using the facilities they should really step up the beach club experience and service as currently it is nothing more than a free chair and towel. Lastly one other suggestion would be it would be a nice addition if the hotel offered a shuttle to Old City. Either free or for a small charge. While it is a 20 minute walk this becomes 40 mins round trip during day and again if you want to go down there for dinner at night. Again this would be another upgrade or option I would expect of a 5-star hotel. Given the current quality and service of the hotel I would not recommend it to others and would instead try the Hilton, Rixos, or Excelsior which I would have done if I could go back in time.
View full review
"
Excellent hotel in Dubrovnik
Travel3156, Toronto, Canada
Oct 14 2018
Recently stayed here with a group. We all had sea view rooms with balconies, so worth it. Stunning views, excellent hotel for service, food, ambiance and delicious huge breakfast buffet. The staff...
Recently stayed here with a group. We all had sea view rooms with balconies, so worth it. Stunning views, excellent hotel for service, food, ambiance and delicious huge breakfast buffet. The staff was welcoming from the very beginning to the end of our stay
View full review