• Built on the banks of the River Nile, enjoy tranquil gardens with ancient wonders on your doorstep
• Combining opulent colonial architecture with personalized service and modern amenities this is luxury at its best
• In the heart of Luxor, step outside the hotel for bustling streets, gourmet restaurants, boutiques and markets
• Gourmet dining, fine wines, afternoon tea and light refreshments are served throughout the day


Built by British explorers in 1886, the Sofitel Winter Palace is a luxury oasis on the bank of the River Nile. Five star facilities such as tranquil tropical gardens and colonial inspired interiors make this the perfect place for a relaxed stay in the iconic city of Luxor.

Combining British colonial design with ancient Egyptian heritage the hotel offers guests a opulent retreat from which to explore the area. Said to be the place where Agatha Christie wrote "Death on the Nile" in 1937, and dating back to the 19th Century, you'll find yourself surrounded by Egypt's heritage in the hotel.

Couples will enjoy the relaxing atmosphere, with a swimming pool bar, gourmet dining and beautiful gardens, while explorers can soak up the history and prepare for a magical Nile Cruise. Gourmet dining combines French cuisine with colonial touches like afternoon tea, which is served in the Victorian Lounge. Babysitting is available for families, and those wanting to explore the area can book excursions and trips from the hotel.
Facilities
Bars and Restaurants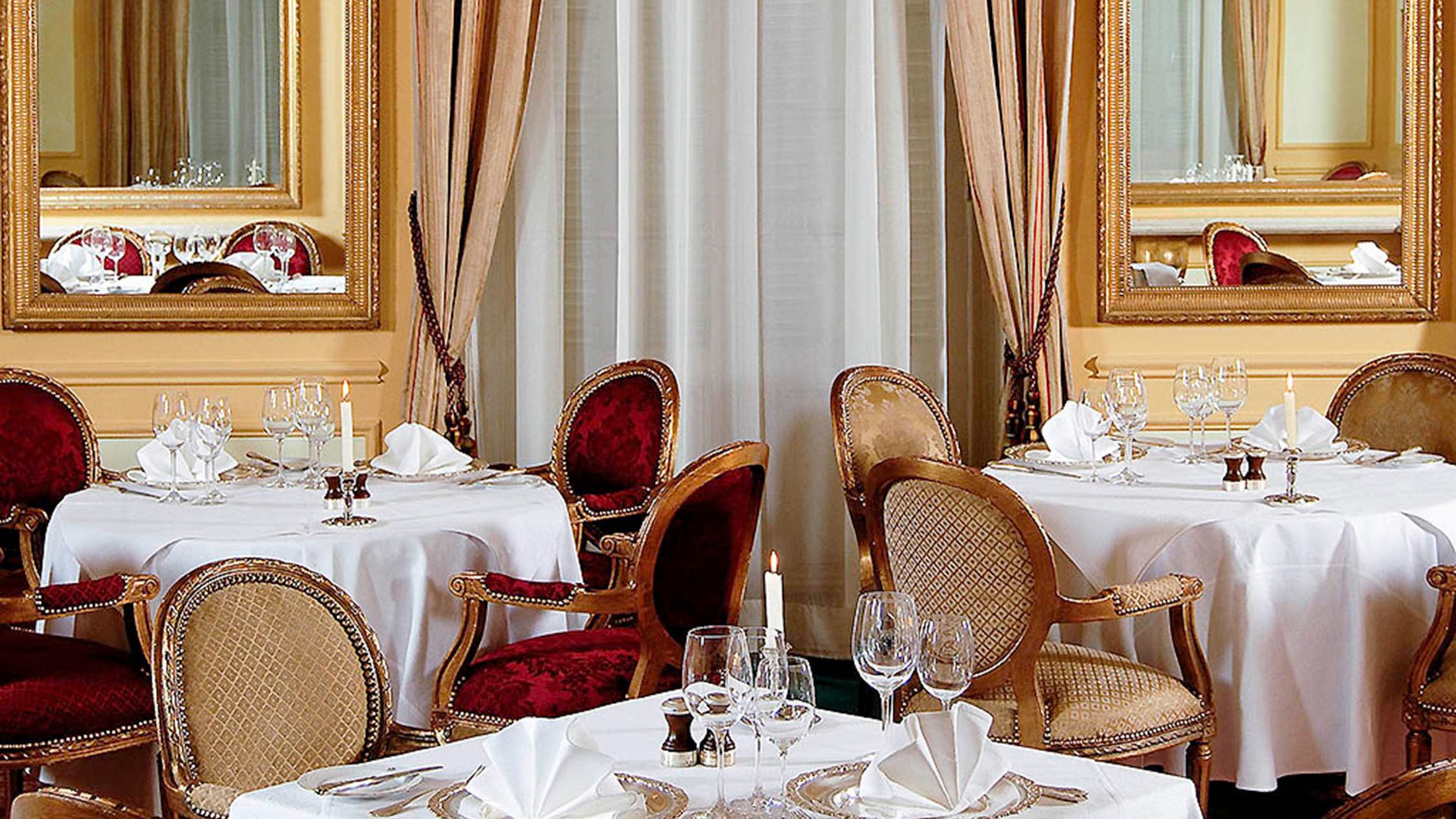 1886 Restaurant
Dating back to 1886 the French restaurant at the Sofitel Winter Palace offers history and fine dining. Take in your opulent candlelit surroundings as you choose from a range of traditional French options. Men are requested to wear jackets.
Open: 19:00 - 23:00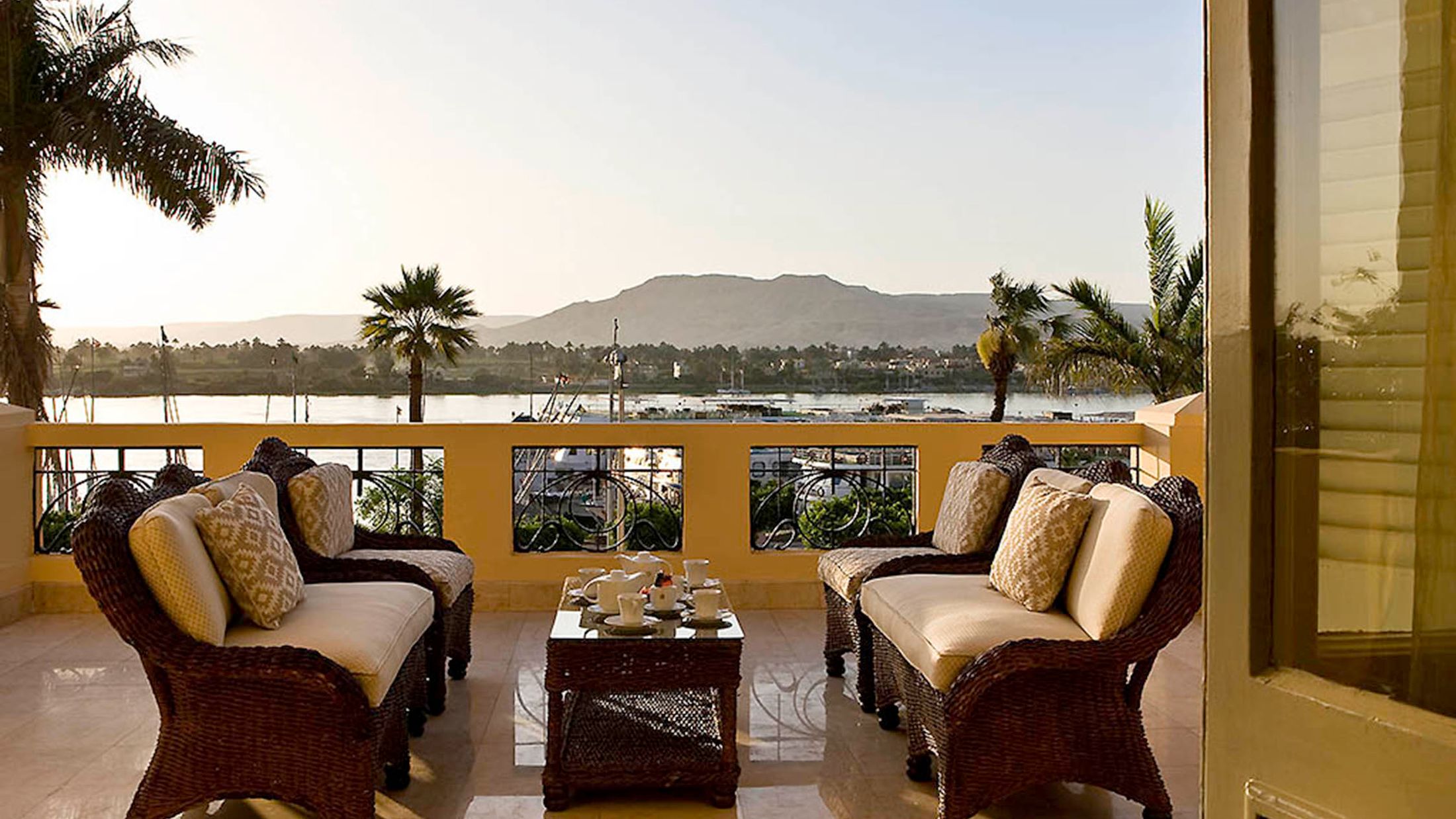 Nile Terrace
Overlooking Egypt's iconic Nile River the Nile Terrace is the perfect place to relax as you enjoy the hotel's selection of fine wines, traditional cocktails, soft drinks, tea and coffee.
Victorian Lounge
Step back into the romance and glamour of colonial Egypt as you enter the hotel's Victorian Lounge. Serving light meals and refreshments throughout the day, there is also an afternoon tea served daily.
Open: 09:00 - 00:00
Central Park Bar
Surrounded by the palms trees and other native Egyptian flora of the hotel's garden, enjoy lounge chairs or sit at the curved bar as you enjoy light refreshments and a range of drinks.
La Corniche
Breakfast and dinner are served in the grandeur of this colonial restaurant. International dishes are served at dinner, including British classics, while breakfast includes fresh pastries and made to order omelettes.
Open: 5:30 - 10:30 and 18:00 - 23:00
Royal Bar
Opulently decorated in rich, deep colours, take in the colonial art and architecture and marble floors as you enjoy the extensive drinks menu.
Beach and Pools
Swimming Pool
Set within the Sofitel Winter Palace's tranquil gardens there are loungers and a bar in the pretty swimming pool area.
About the location
Ideal for explorers, the Sofitel Winter Palace Luxor is located along the banks of the River Nile, with ancient temples rising up on either side. From here you can explore the fascinating heritage of the city, embark on cruises down the iconic River Nile and experience the many celebrated restaurants dotted throughout the city.

A favourite holiday destination for European royals and celebrities since Ancient Egypt, Luxor is home to a rich heritage like no other city. Around every corner you'll find ancient temples, architecture and treasures, while the Valley of the Kings and Queens is close by. Built up over 500 years this is where the Kings and Queens of Ancient Egypt were laid to rest in splendour.
Transfer time
Transfer time from Luxor International Airport (LXR) is around 20 minutes.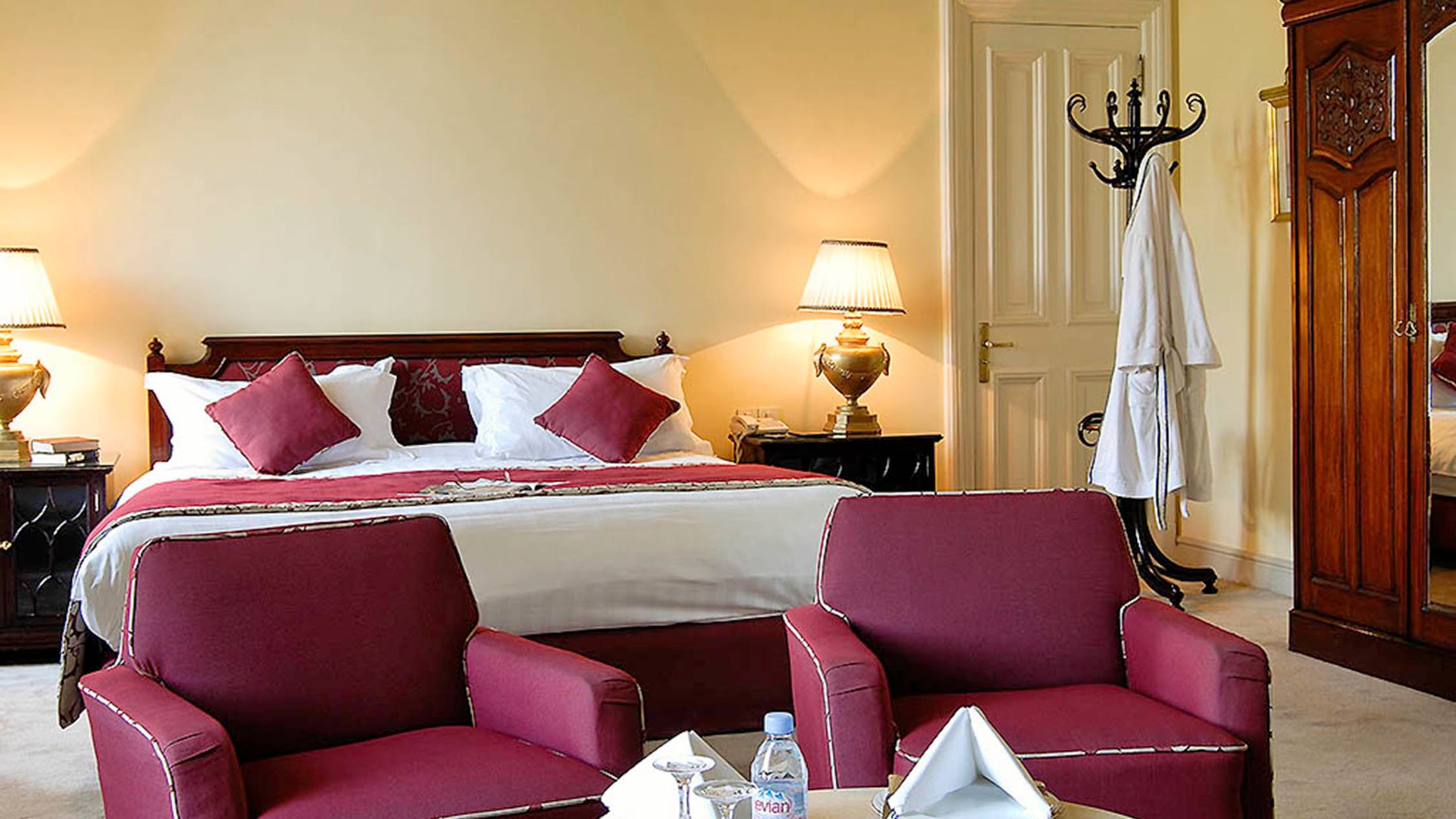 Classic Room
Sleeps up to two adults and one child
Available with garden or Nile views, guests can also choose from a king sized bed or twin beds. A private balcony or large colonial style window offers spectacular views.
24m²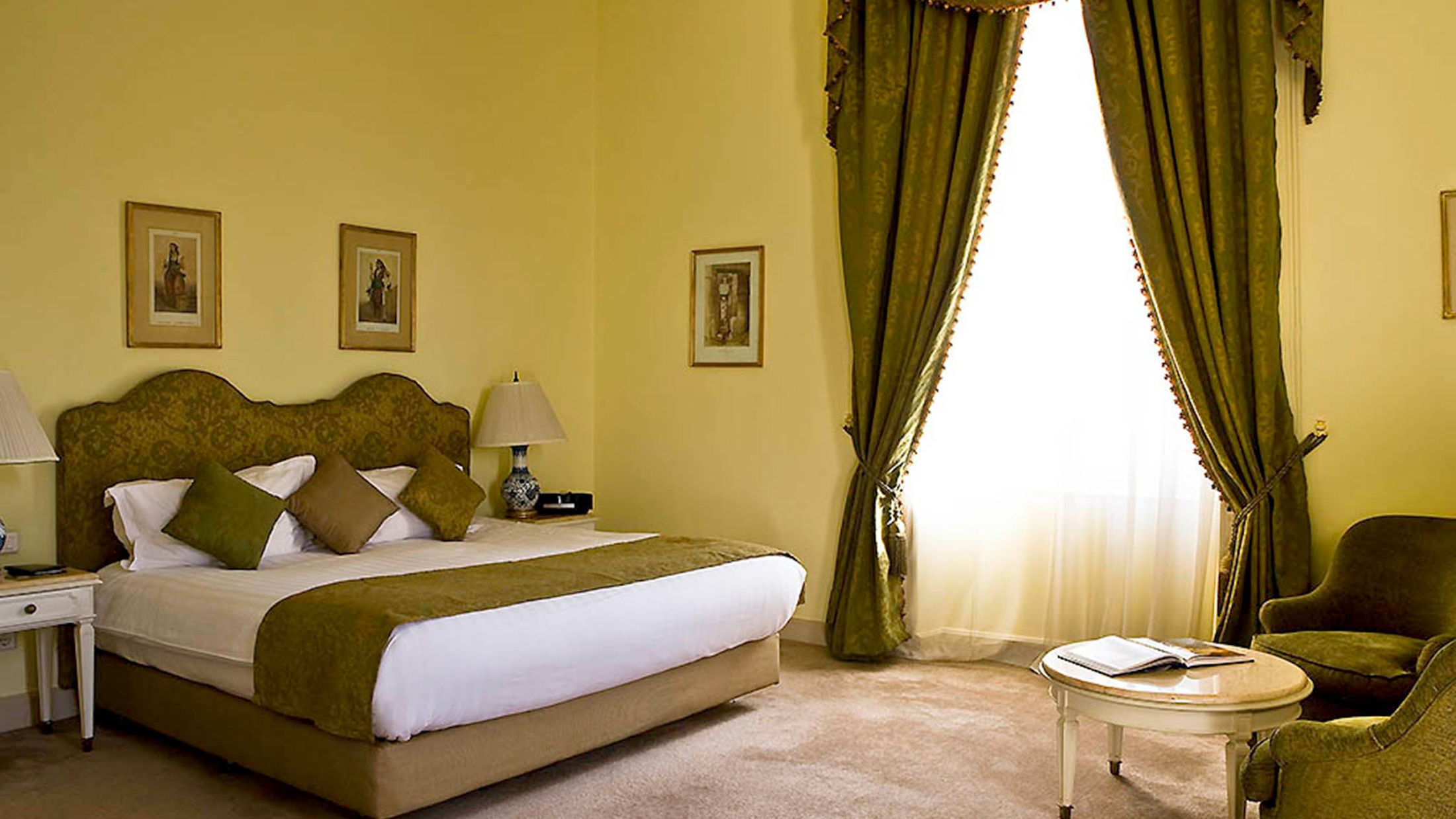 Superior Room
Sleeps up to two adults and one child
Spacious interiors are filled with opulent colonial décor, with beautiful views of the hotel's secluded garden or the spectacular Nile from large Victorian windows or balconies. Guests can choose from King or twin beds.
32m²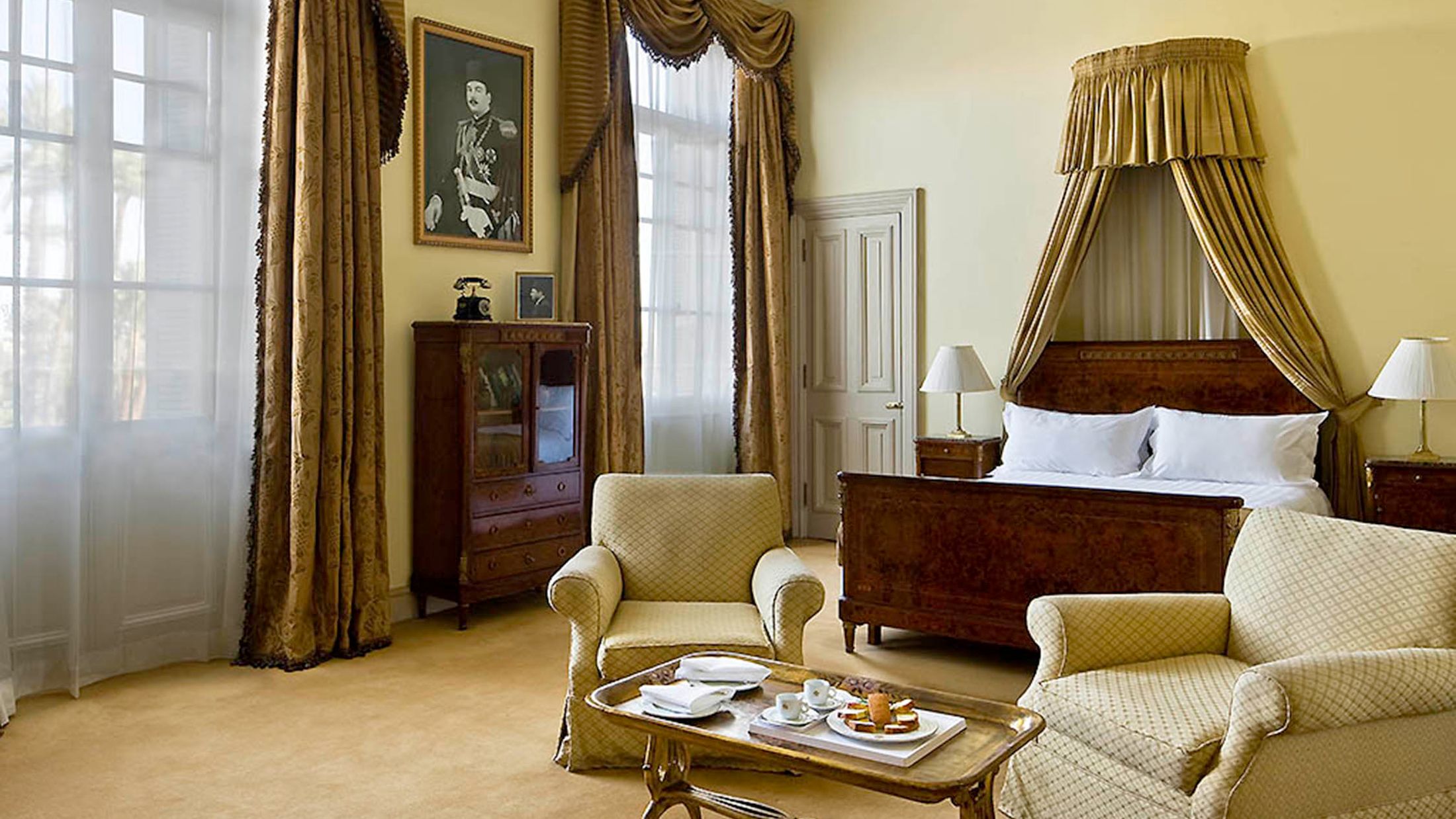 Luxury Room
Sleeps up to two adults and one child
The ultimate in colonial grandeur, these spacious rooms can be booked with views over the Nile or the hotel's garden. A balcony or floor length windows add a bright, spacious feel to each room.
37m²
Sovereign Experiences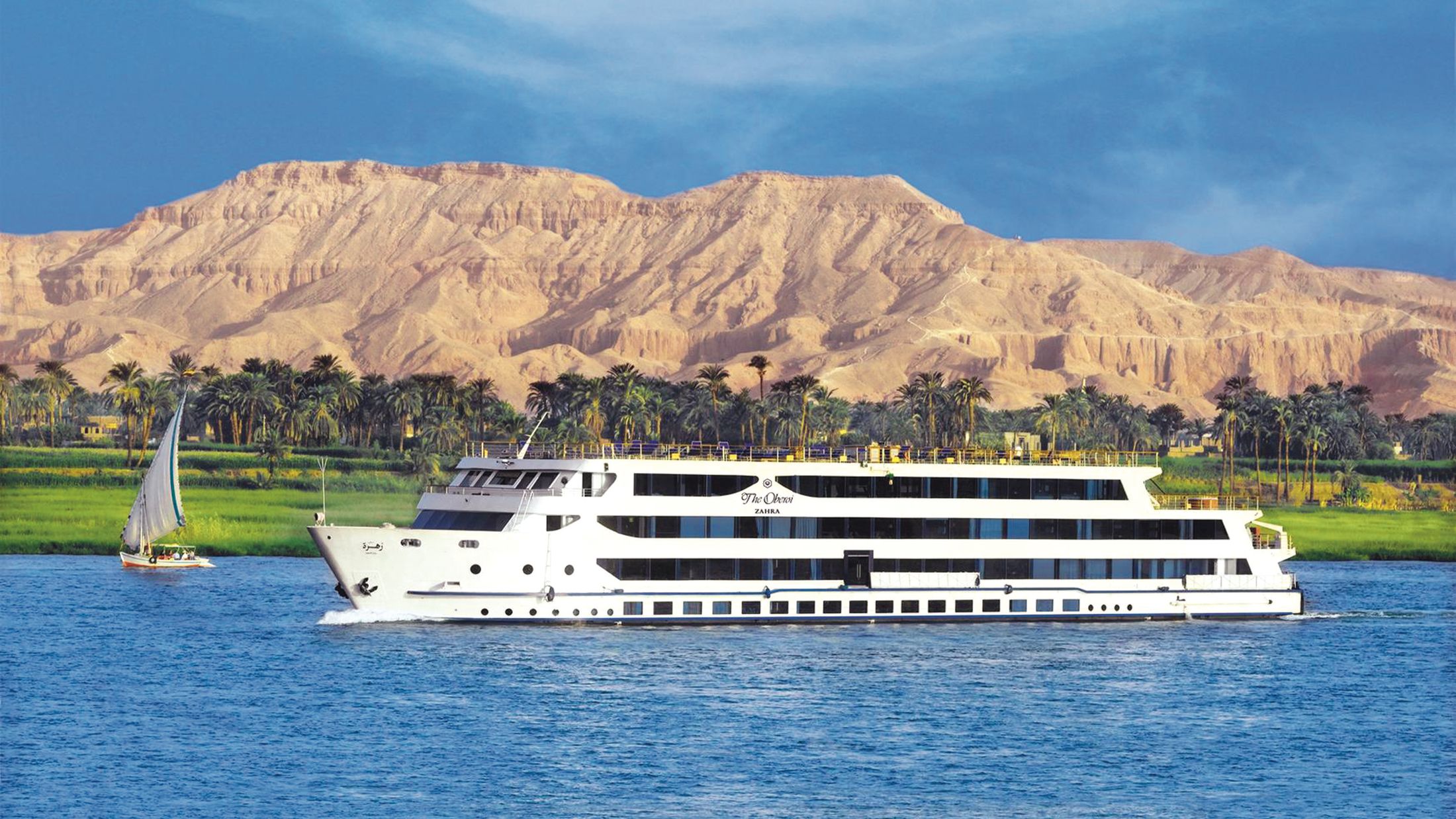 Experience luxury at its finest to suit a pharaoh as you explore the historic footsteps of some of Egypts most celebrated figures. Choose between a five or seven-night leisurely Nile Cruise on the luxury Oberoi Zahra cruise. Balance sightseeing between Luxor and Aswan, with the chance to unwind and enjoy the facilities of the Oberoi Zahra.
View the Oberoi Zahra Nile Cruise itinerary here
---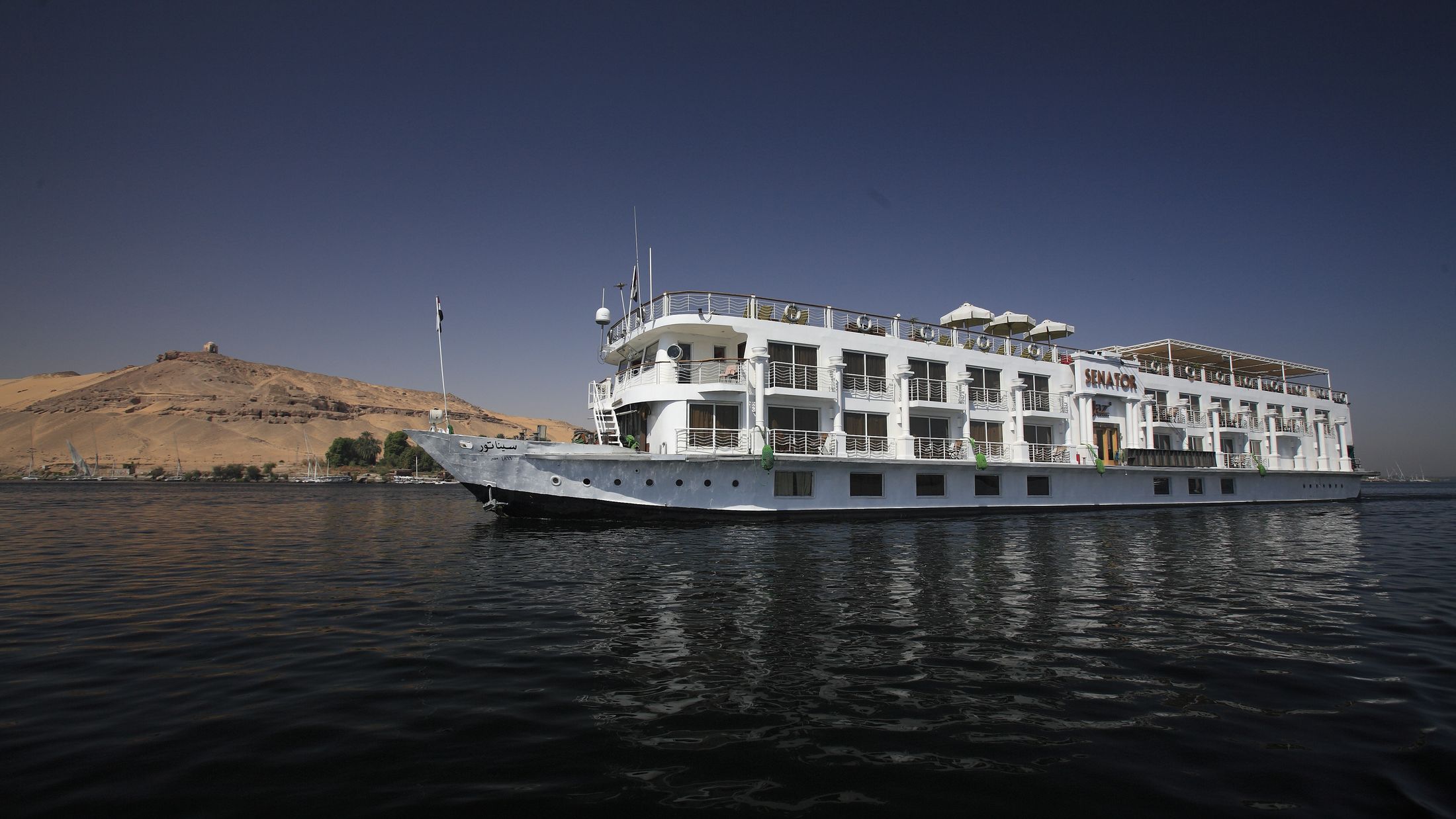 On one of the world's most historic journeys, enjoy the fascinating culture of Egypt and its many ancient sights. Combine sightseeing and beautiful landscapes with modern luxury facilities, the Jaz Senator Nile Cruise offers the ultimate holiday.
View the Jaz Senator Nile Cruise itinerary here

Based on 1332 traveller reviews

84% of travellers recommended this hotel
Travellers Ratings
What to expect
Reviews
"
Good Stay at the winter palace
Sorcha V, Akron, Ohio
Aug 11 2018
I enjoyed my stay at the winter palace. If possible I would recommend getting a room with a nile view as the sunset is beautiful. Whilst the room was very beautiful, the bed was very hard and my...
I enjoyed my stay at the winter palace. If possible I would recommend getting a room with a nile view as the sunset is beautiful. Whilst the room was very beautiful, the bed was very hard and my pillows were lumpy. The restaurants are fantastic but was disappointed when I was given a Nescafe coffee instead of the cappuccino I ordered. The staff here are very attentive.
View full review
Ahmed N, Luxor, Egypt
Aug 07 2018
Amazing day out in Egypt. Saw everything we needed to - this a nice hotel Good food and Good view especially Nile view but Stuffs are good at all in general nice log - we recommend that hotel if...
Amazing day out in Egypt. Saw everything we needed to - this a nice hotel Good food and Good view especially Nile view but Stuffs are good at all in general nice log - we recommend that hotel if any personne want to have a fun trip in luxor
View full review