• Set in the misty mountains of rural India, with hiking trails and jungles just waiting to be discovered
• Enjoy speciality teas and coffee as you look over the rolling meadows and plantations
• Relax in luxurious rooms with colonial architecture and modern amenities
• Take wildlife tours or visit the local villages, tea factories and vegetable farms

Set in the rolling mountainous landscapes of India's most famous farming district, Fragrant Nature Munnar will help you immerse yourself in the natural surroundings. Look out of the windows to views of mountainous landscapes, plantations, jungles and rolling meadows, or explore them for yourselves. Expert guides will take you trekking in the forests or to engage with local farmers, while a visit to the tea factory will help you understand the region's farming.

Enjoy the hotel's colonial architecture as you wander through the gardens or choose from two restaurants, a bar and a coffee shop. At the end of the day, relax in your beautiful bedroom or suite or watch the sun go down with a drink in hand.
Facilities
Bars & Restaurants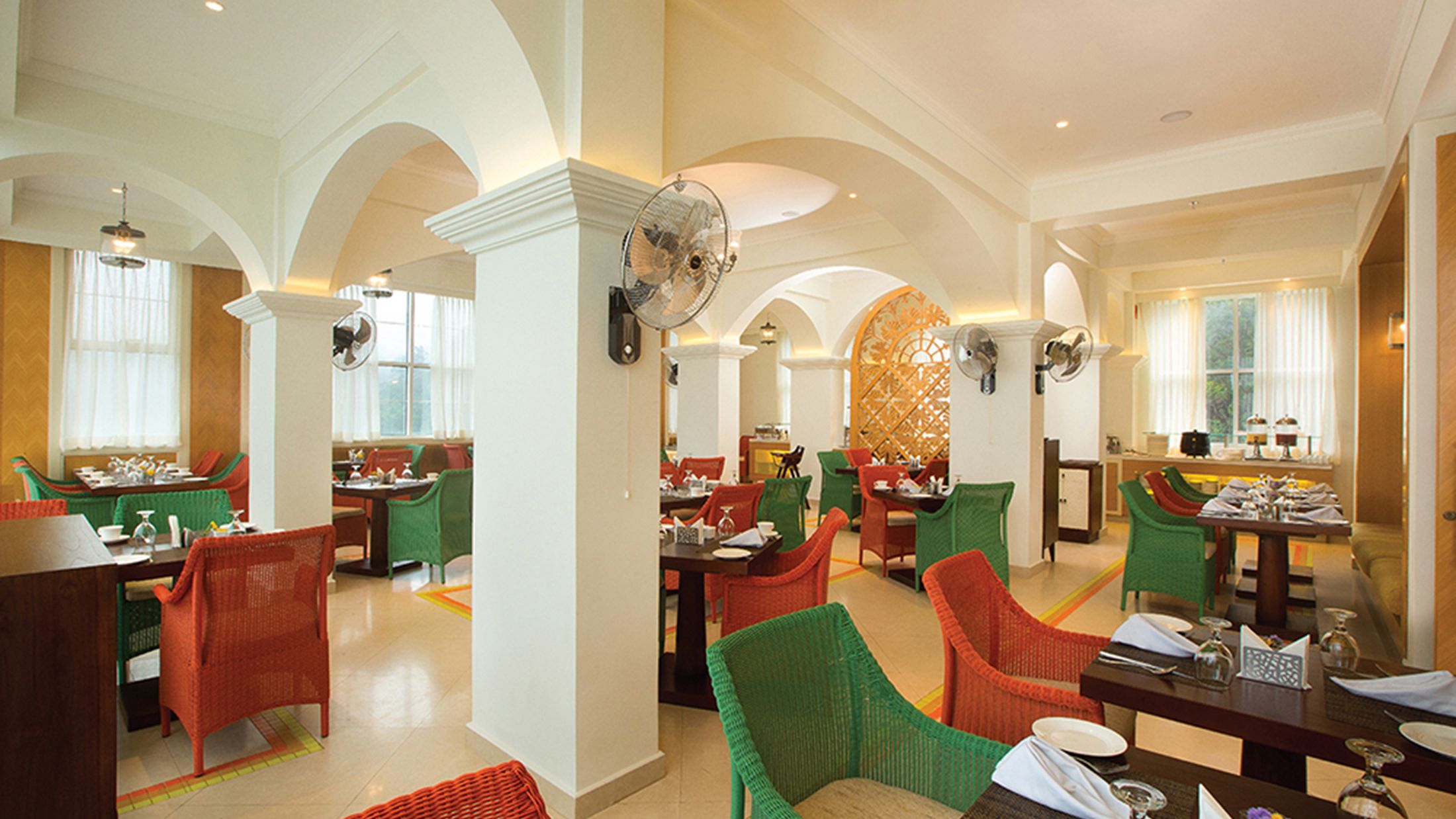 Black Truffle
Providing mountain views and an eclectic menu, Black Truffle offers all day international dining. Choose from Indian and Arabic flavours at the buffet, or dine a la carte and enjoy show cooking and themed menus.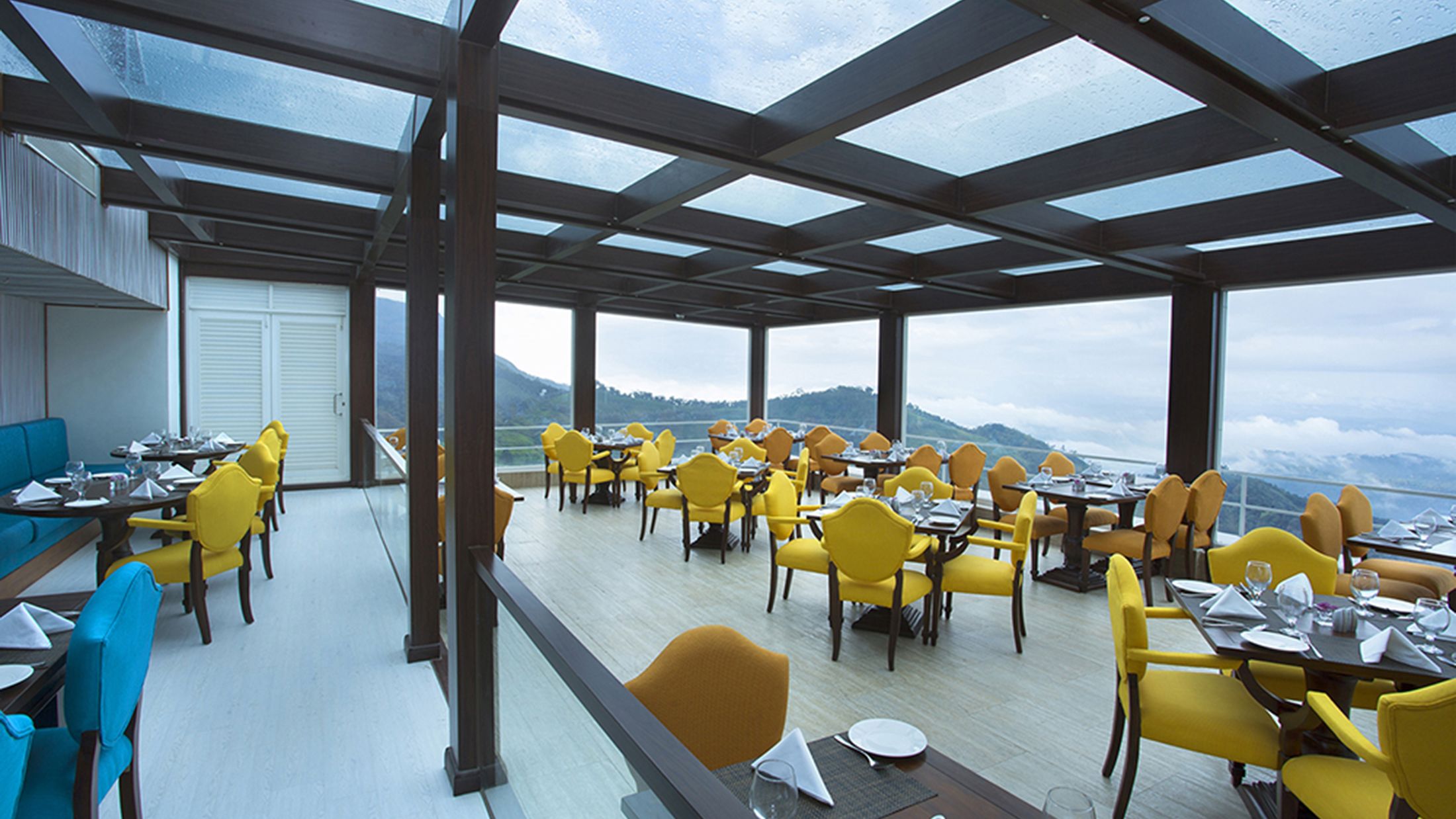 The Glass House
Fully encased in glass to offer guests the best views of the mountains, the Glass House serves up speciality grilled meats and vegetables, as well as steaks. Dine for dinner and enjoy views of the stars through the ceiling.
Amber Heights
Dark wooden furniture with rich Indian fabrics adorn this cosy bar where you can choose from a range of fine wines, fresh exotic cocktails, champagnes and spirits. Also enjoy views of the landscapes of Munnar.
Coffee Shop
A casual atmosphere and elegant furnishings offer the perfect place to enjoy speciality teas and coffees from around the world. Taste some local favourites while indulging in cakes, sandwiches and light bites.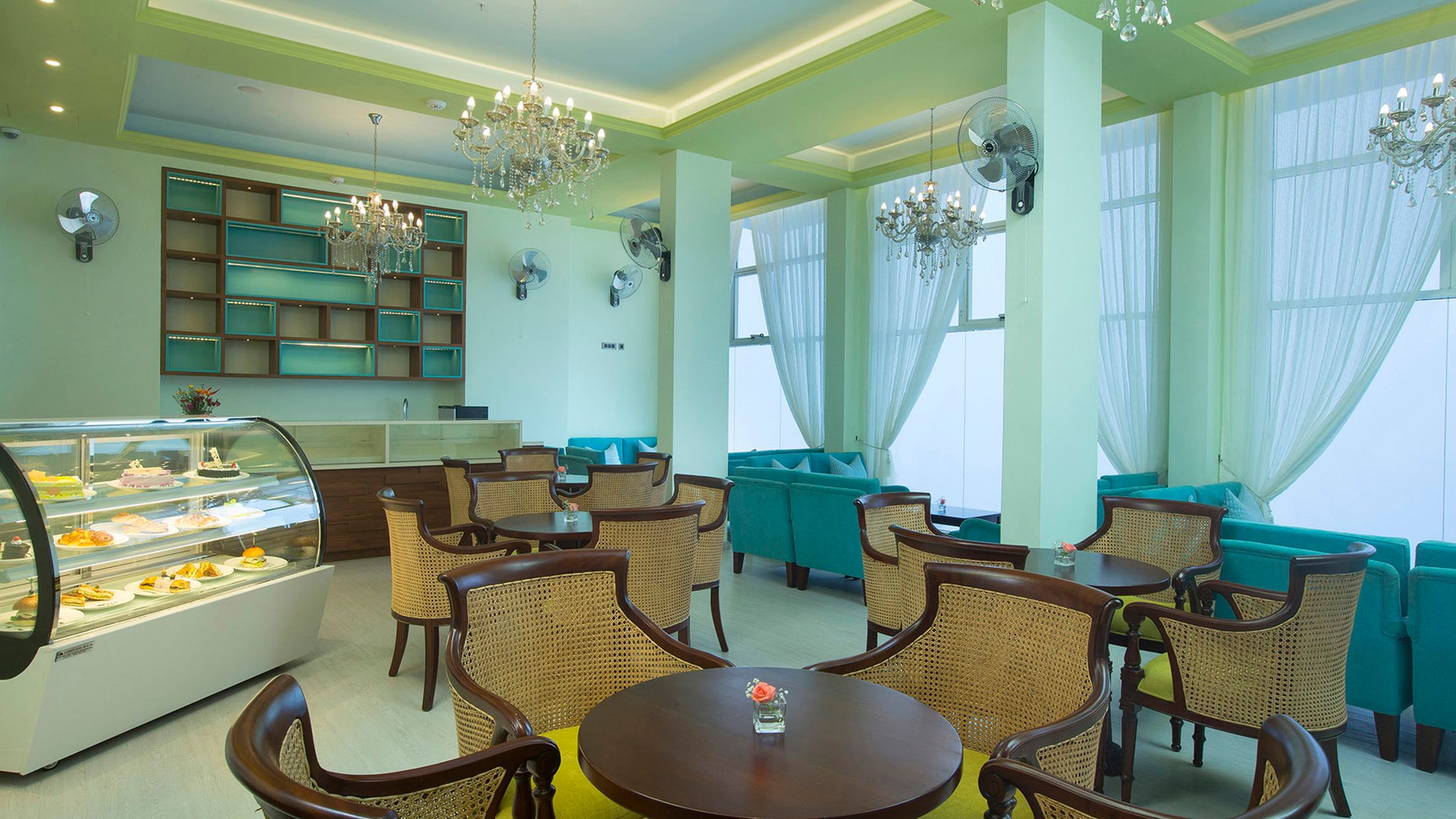 Spa & Wellness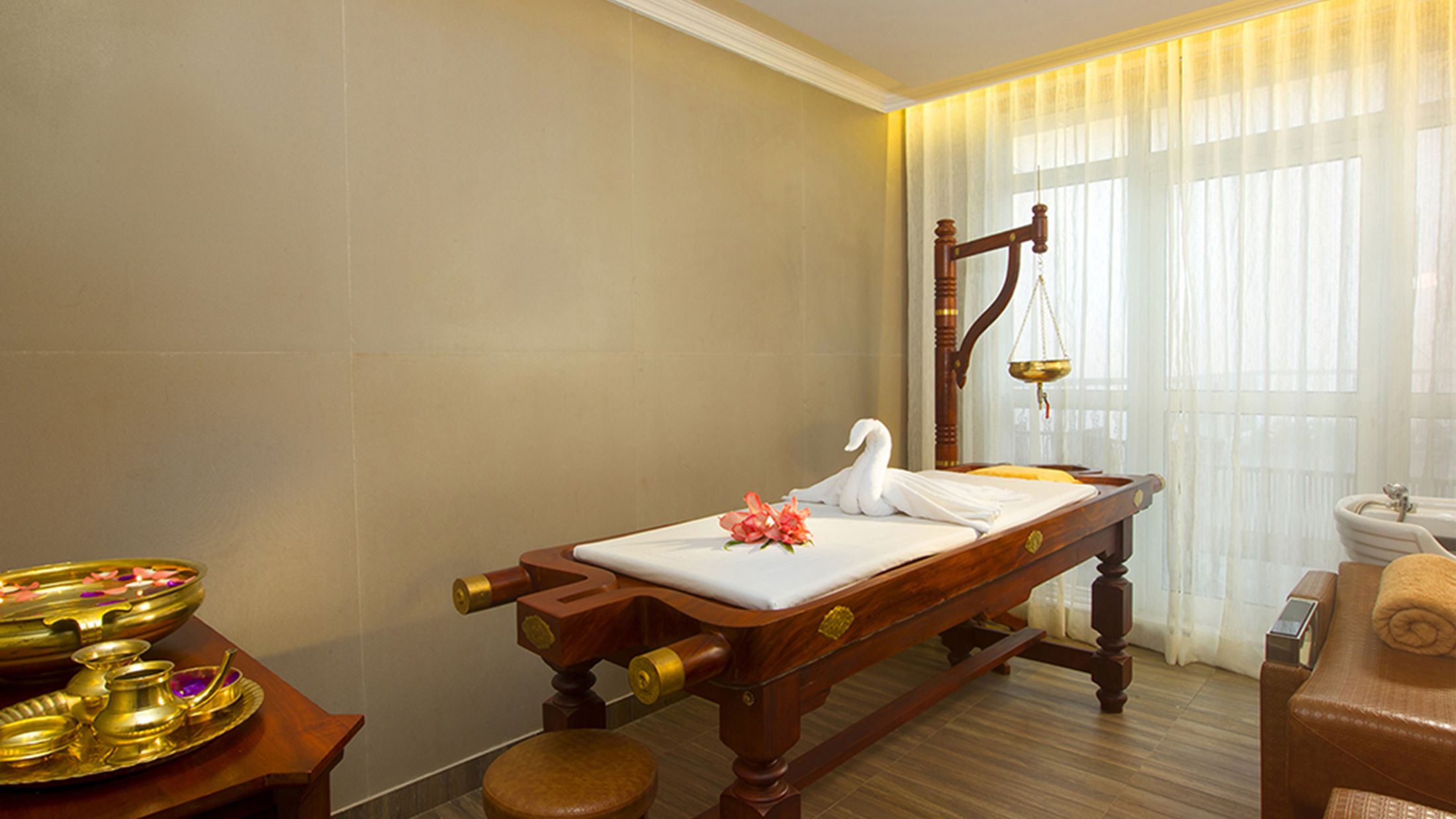 Spa
Relax after a long day of exploring, or simply enjoy a well deserved break at the spa. Choose from massages, wraps and other treatments and therapies.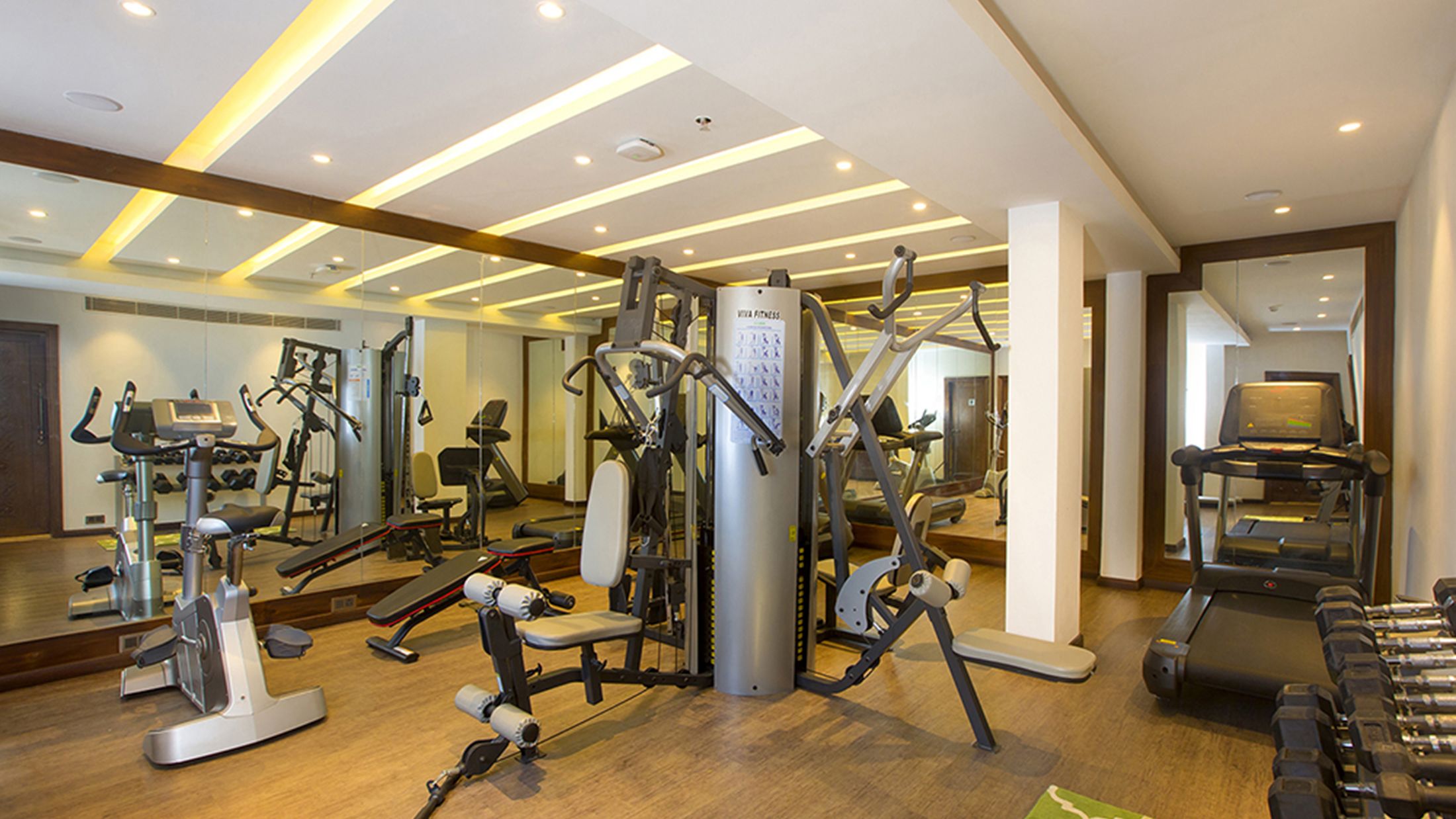 Gym
Keep active while on holiday in the Fragrant Nature Munnar Hotel's onsite gym.
Activities & Entertainment
Visit a Tea Factory
Munnar is known for its fertile soil and large tea plantations, with a huge variety on offer. Visit a tea factory and learn about the area's history and culture, as well as seeing the various production methods first hand.
Visit a Local Farm
Take a tour of a local vegetable farm based in the mountains and learn about the farming methods and lives of the farmers first hand.
Birdwatching and Wildlife Tour
Explore the walking paths as you take a guided tour and see some of the many birds and animal species that call the region home.
Trekking and Guided Tours
Expert guides will take you through the surrounding forests and footpaths where they will teach you about the local flora and fauna.
About the location
Surrounded by the tranquil mountains and fertile valleys of Munnar, the Fragrant Nature Munnar Hotel is in the perfect location for those wanting to explore. Almost every window in the hotel offers spectacular views of the surrounding landscapes, and there are plenty of opportunities to see its unique flora and fauna.

Choose from the many activities offered by the hotel, including a tour of a tea factory and plantation, as well as visits to local vegetable farms where you can learn about production methods from the farmers themselves. Taste speciality teas and soak up the history, or enjoy birdwatching and wildlife tours. Hundreds of local and migratory birds call Munnar home, and there are also monkeys, Asian elephants and even tigers.
Nearest airport
Cochin Airport is a three hour drive from Fragrant Nature Munnar.
Tropic Green Rooms
Sleeps up to 2 adults
Large windows overlook the natural mountainous landscapes, with cosy fireplaces and luxurious décor making this perfect for a relaxing stay. Enjoy a king size or twin beds, a minibar and an en suite bathroom with a bath.
Size: 23m²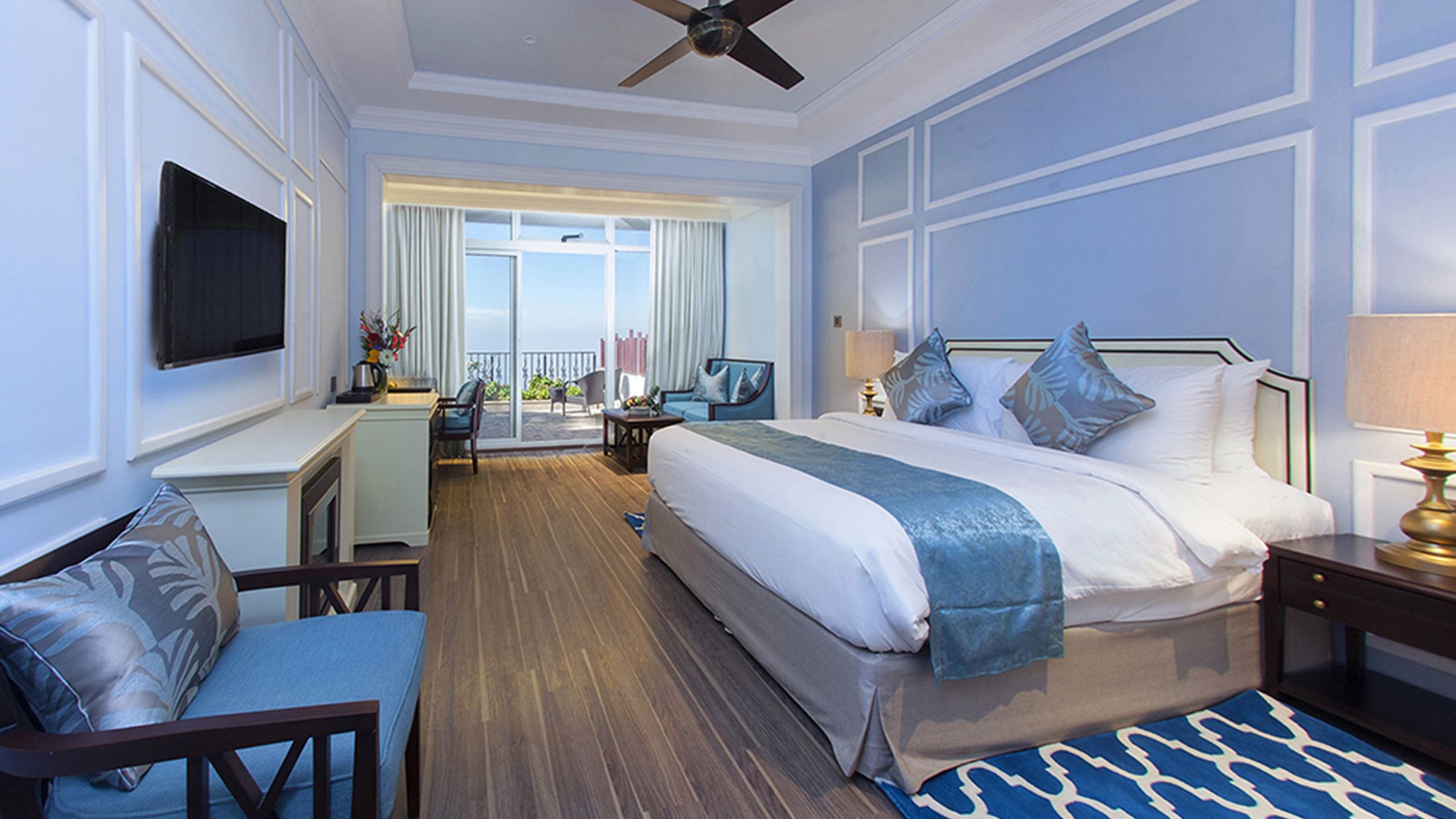 Moonlight Bliss Room
Sleeps up to 3 adults
Soak in views of the mountainous landscapes from the large windows and balcony or terrace, as well as colonial inspired décor and a cosy fireplace. Choose from a king size bed or twin beds and make use of the minibar and en suite with a bath.
Size: 28m²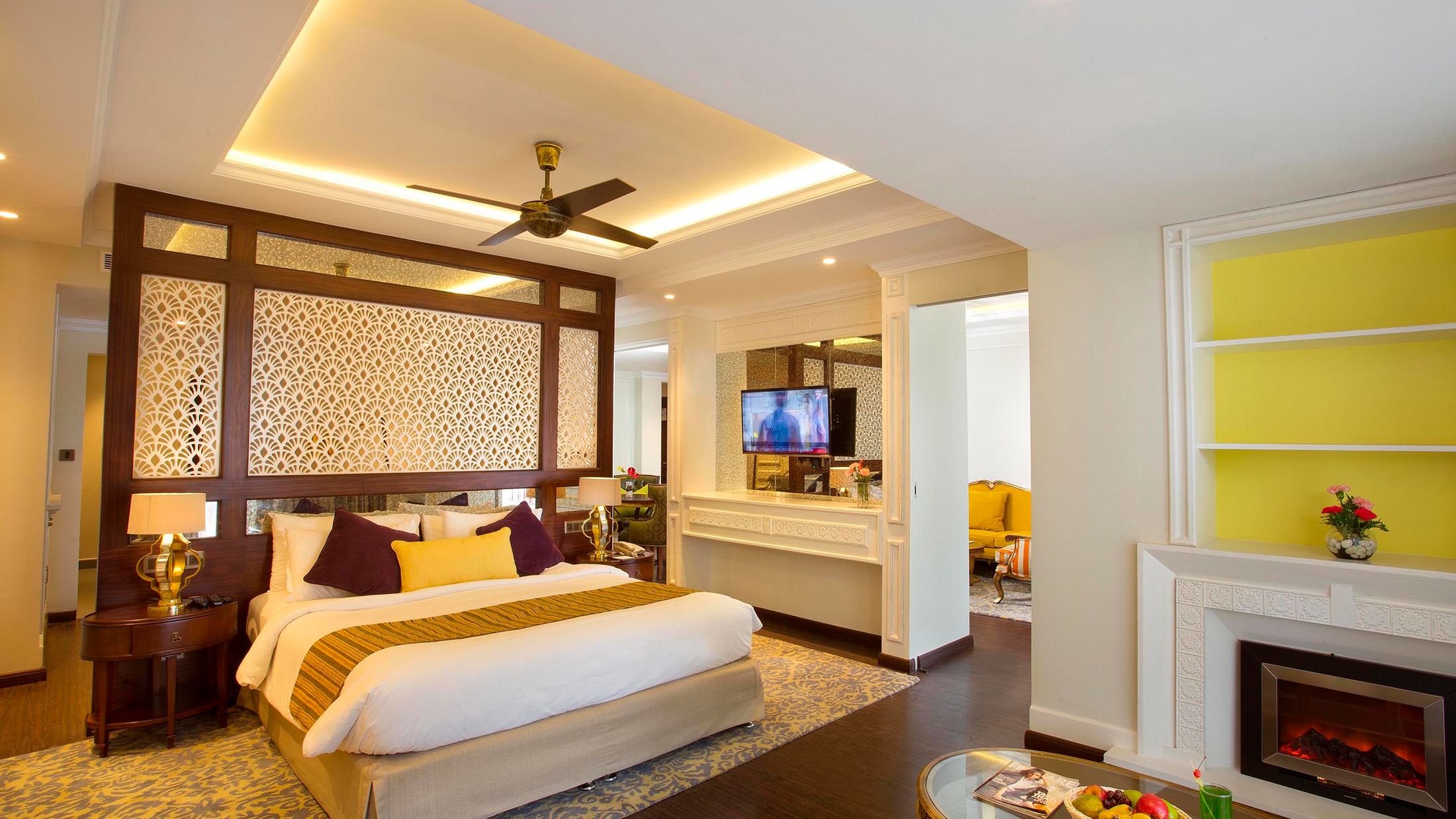 Wild Orchid Suite
Sleeps up to 2 adults
The hotel's honeymoon suite offers striking views of the mountains from a private terraced garden, colonial style interiors and modern amenities. There is a separate sitting area with a cosy fireplace and the master bedroom contains a king size bed to ensure your stay is comfortable. The en suite has a bath with Jacuzzi.
Size: 42m²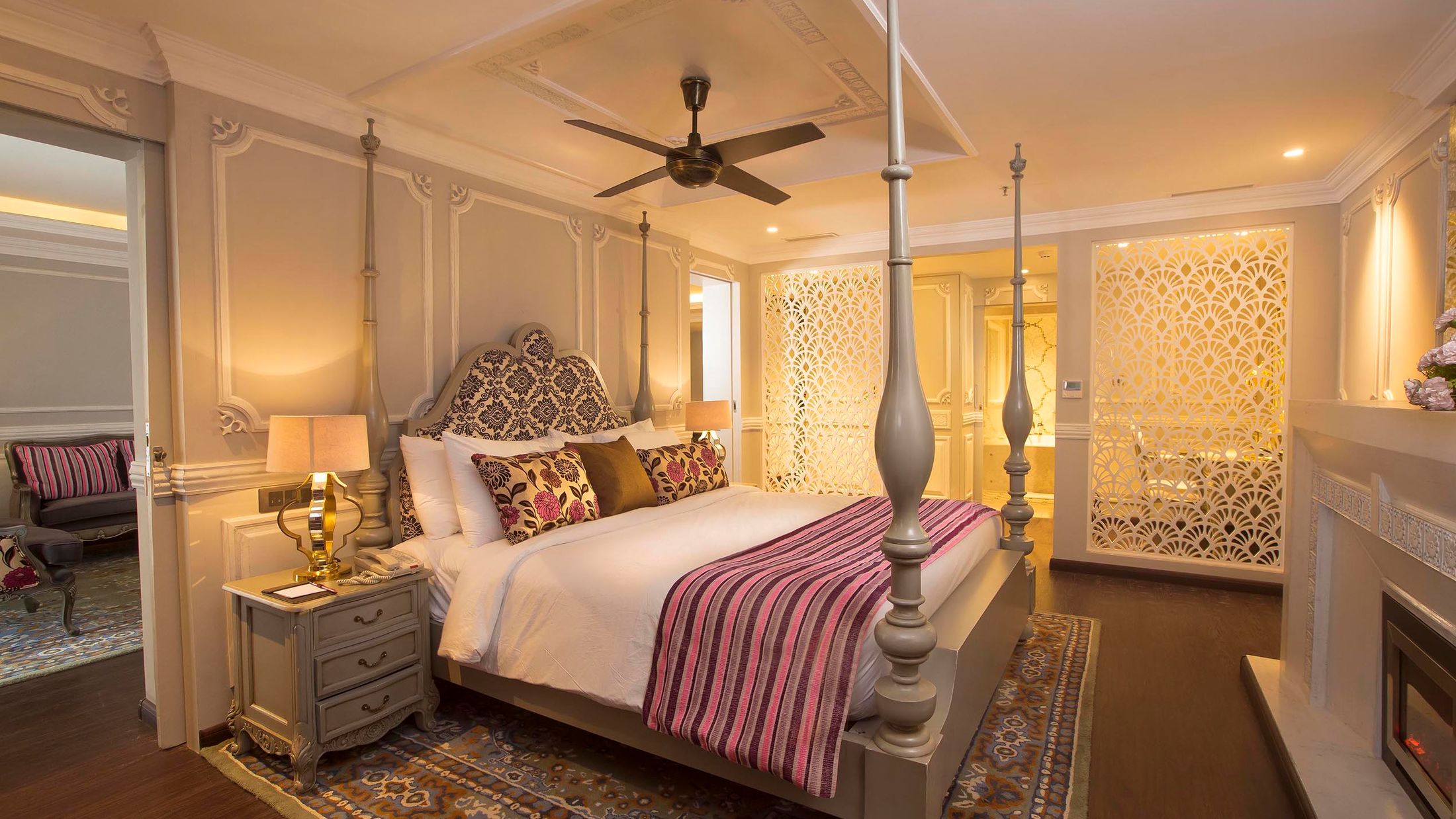 Royal Fragrant Suite
Sleeps up to 2 adults
A large suite with modern amenities and elegant décor offers a bedroom with king size bed, sitting area with fireplaces and a large terrace garden overlooking the mountains beyond. There is a king size bed, powder room and a large en suite bathroom which contains a bath with Jacuzzi.
Size: 46m²

Based on 607 traveller reviews
Travellers Ratings
What to expect
Reviews
Curious38574705845,
Dec 12 2018
I had the pleasure of staying here back in June for a business trip; I had the best service there. The cafe was great, strong coffee with a touch of sugar like the coffee reminiscent of Cuba. I had...
I had the pleasure of staying here back in June for a business trip; I had the best service there. The cafe was great, strong coffee with a touch of sugar like the coffee reminiscent of Cuba. I had an amazing Ayurvedic abhyanga: private and appropriate touch. The amenities were impeccable; clean throughout. By the time I was about to checkout, I realized I was without cash and the driver brought me to a local bank in town, stayed with me the whole duration as I cashed out from the ATM and brought me back without a fuss. There was small child crying in the room next door, before I can call room service it was already taken care of. The best part (at least another one of so many) the view of the mountains of Munnar - CAPTIVATING
View full review
"
Really owesome.no words to say
amiregev,
Dec 12 2018
The stay was amazing ,the food was indeed superb .staff was really thougjtful andbcaring .the cleanliness was also good.we never faced any issue being there .they always took a special care of us...
The stay was amazing ,the food was indeed superb .staff was really thougjtful andbcaring .the cleanliness was also good.we never faced any issue being there .they always took a special care of us through out our two days of stay .truly worth to spend your money and time at fragrant nature munnar
View full review