Borgo San Felice is a remarkable hotel, set in a former medieval Chianti Village, it is comprised of picturesque streets, stone homes, all centred around a classic Italian chapel. Some of the architectural features of the buildings have been refurbished in order to offer the highest five star standards. The hotel itself claims to be a luxurious oasis as it is surrounded by almost 350 acres of vineyards and stunning green countryside. Guests can experience the beautiful spa, housed in a renovated old mill or simply unwind by the pool. Whilst those eager to explore can take advantage of the hotel's rental bicycles and ride through the Tuscan hills.
Hotel child prices apply to ages 2-5 years.
The hotel has 54 rooms.
Added value
Early booking discount
Save up to 39% on the hotel price when staying between 15 May - 28 October 2018 booked by 15 May 2018.
Facilities
Bars and Restaurants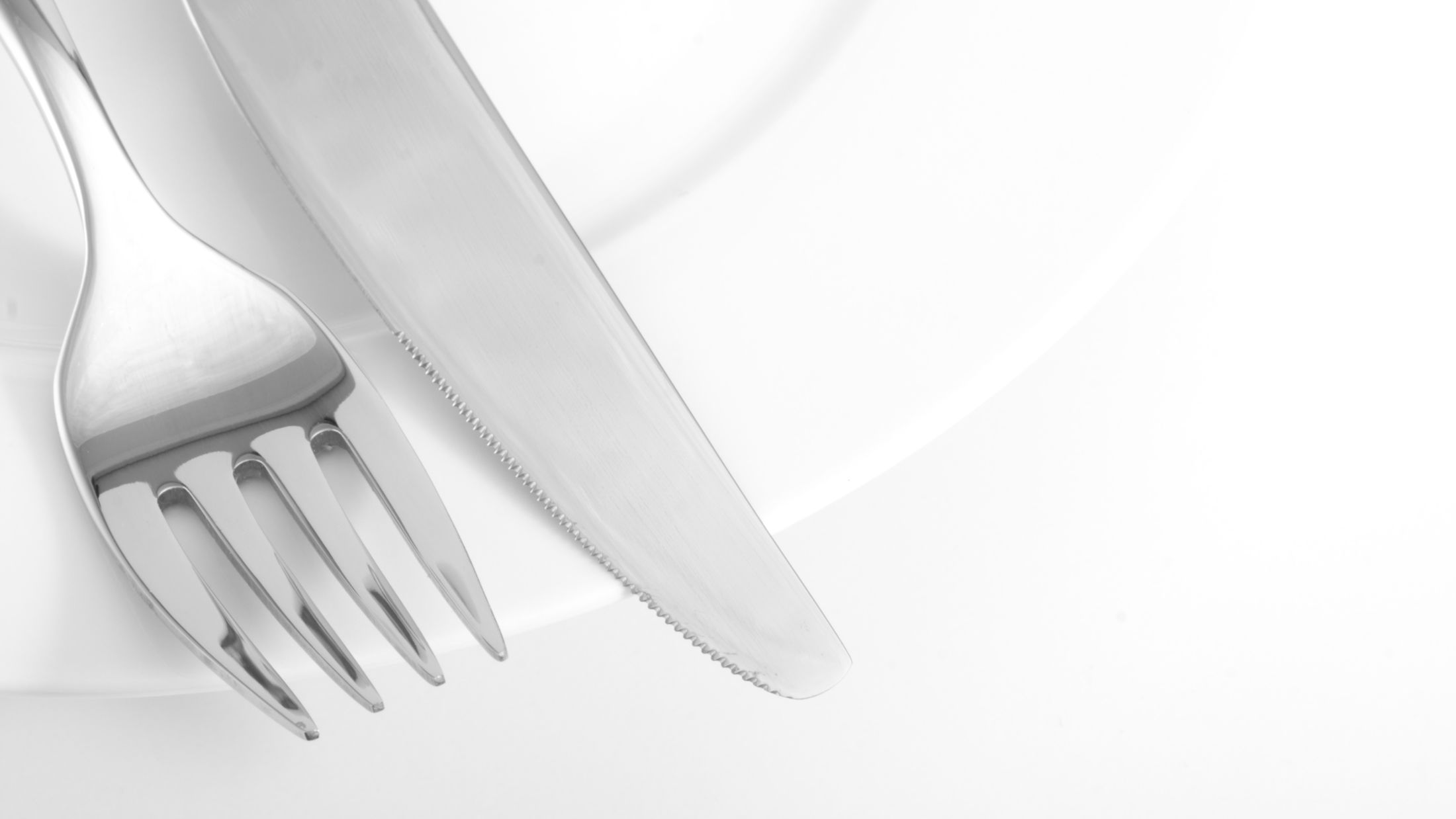 Osteria Del Grigio
A casual restaurant with an outdoor terrace serving salads, soups and other simple traditional dishes as well as fine cuts of Tuscan meats.

Guests on half board will dine at the Osteria Del Grigio restaurant and enjoy a 3 course menu in the evenings.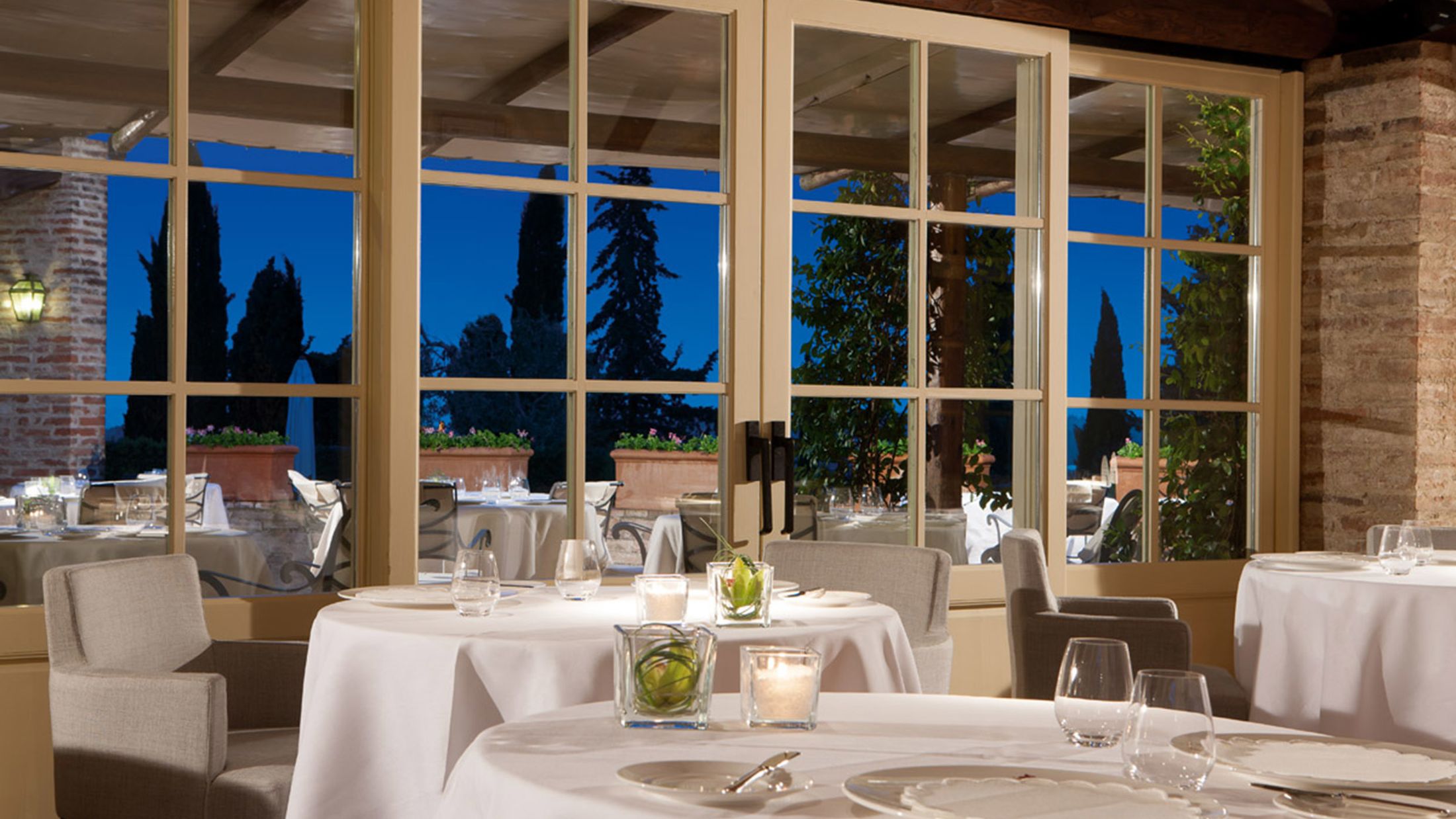 Poggio Rosso
A warm and welcoming restaurant using local produce to create innovative Tuscan cuisine.
Beach and Pools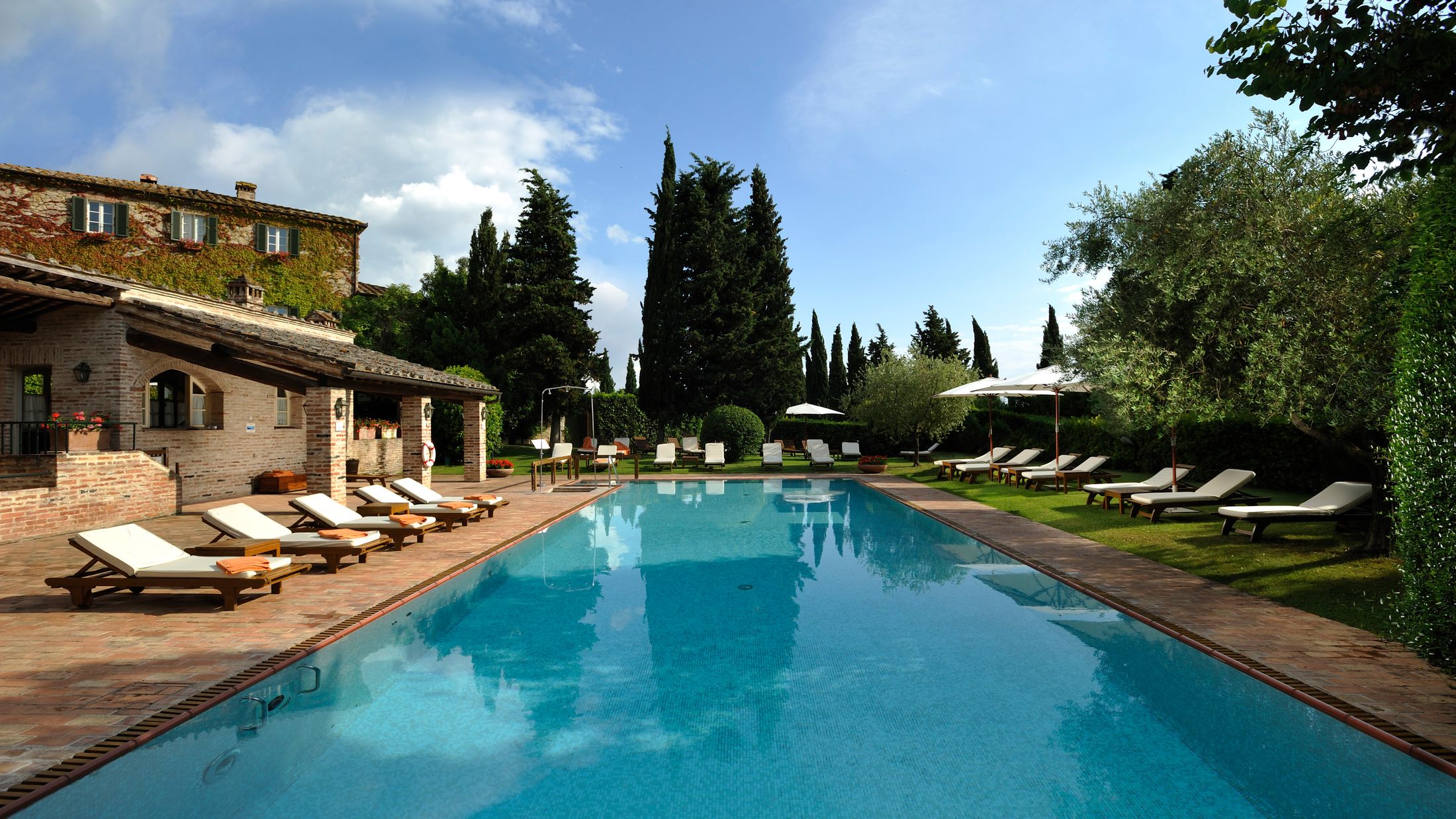 Swimming pool
The hotel has an outdoor swimming pool.
Spa and Wellness
Wellness centre
Relax at the wellness centre, offering a range of treatments, sauna and a Turkish bath, as well as a fitness centre.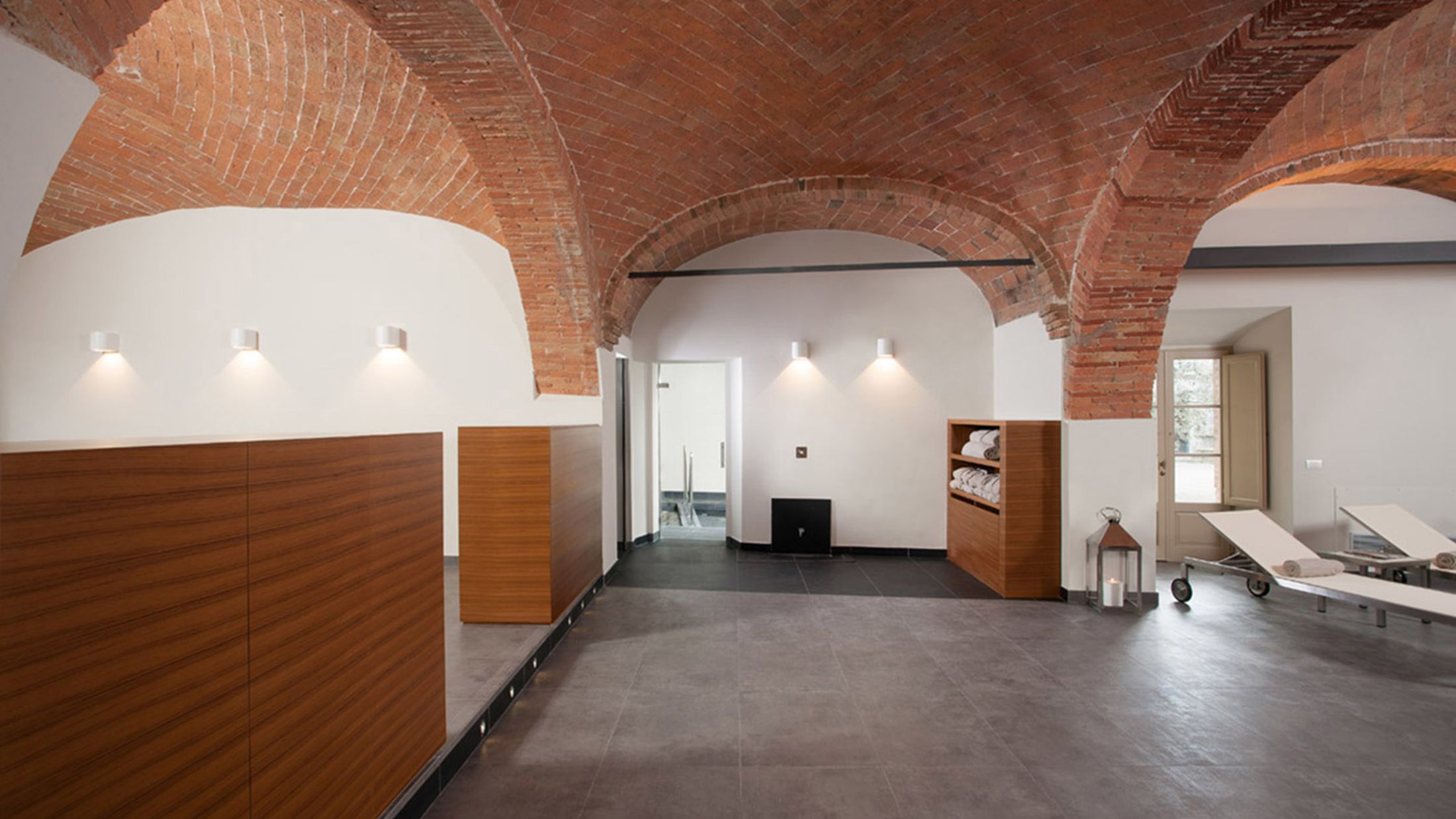 Activities and Entertainment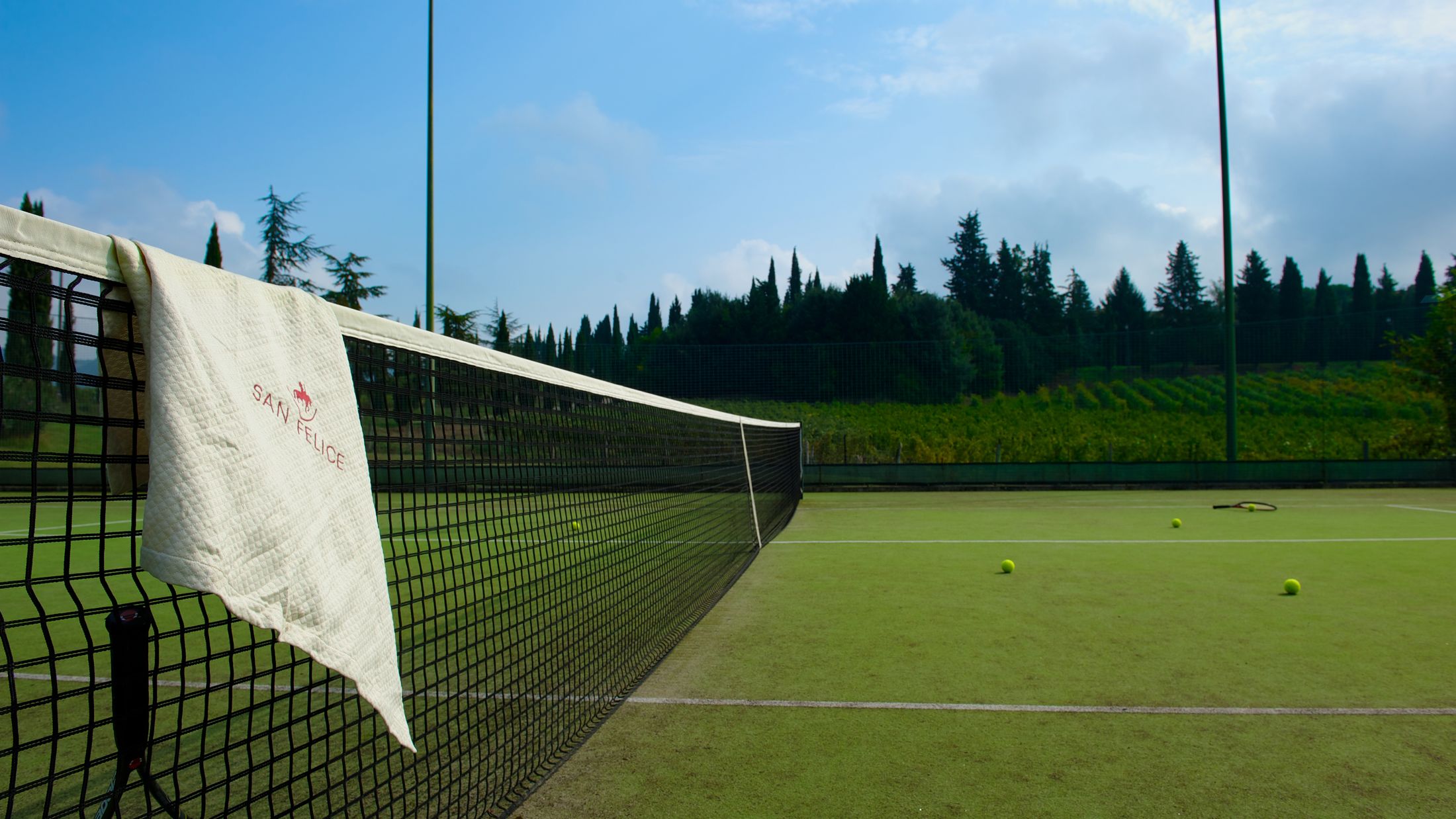 Sport facilities
Apart from the fitness centre, the hotel also offers 2 tennis courts and bocce court.
About the Location
Castelnuovo Berardenga is a town and comune that settles among the Chianti vineyards just east of Siena.

The main town is a 16th-century settlement dressed in sunset shades. Expect amber hotels, blush-pink houses and a golden church, all topped off with typically Tuscan terracotta roofs. The restaurants are Tuscan down to their bones, too. Homely trattorie, a pizzeria-topped square and wine bars pouring local Chianti are all for the taking.

Castelnuovo Berardenga marks the very southern edge of the Chianti region. From here, the award-winning wineries of Montepulciano and Arrezzo are also in easy driving distance. Siena – a medieval work of art – is just a half-hour drive over the horizon, too. Prefer two wheels? The restful rural tracks leading out of Castelnuovo Berardenga are made for cycling. Hire a bike and trace the backroads to the ancient neighbouring hamlet of Pacina.

Transfer time
2 hours 5 minutes from Pisa airport
Car hire is recommended for this hotel.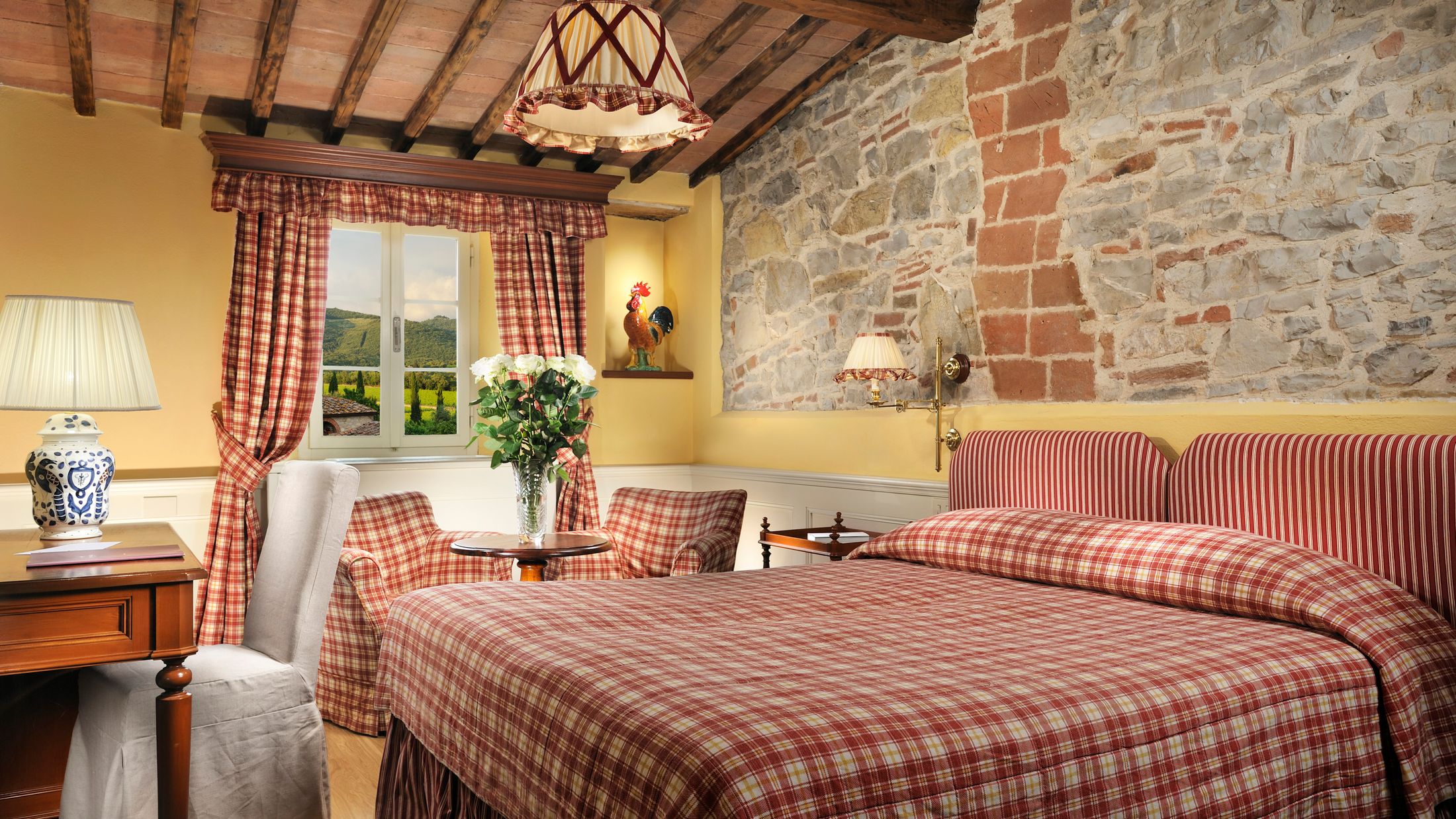 Double Superior
Max 2 adults
Elegantly decorated guestrooms with twin or double beds.
25m²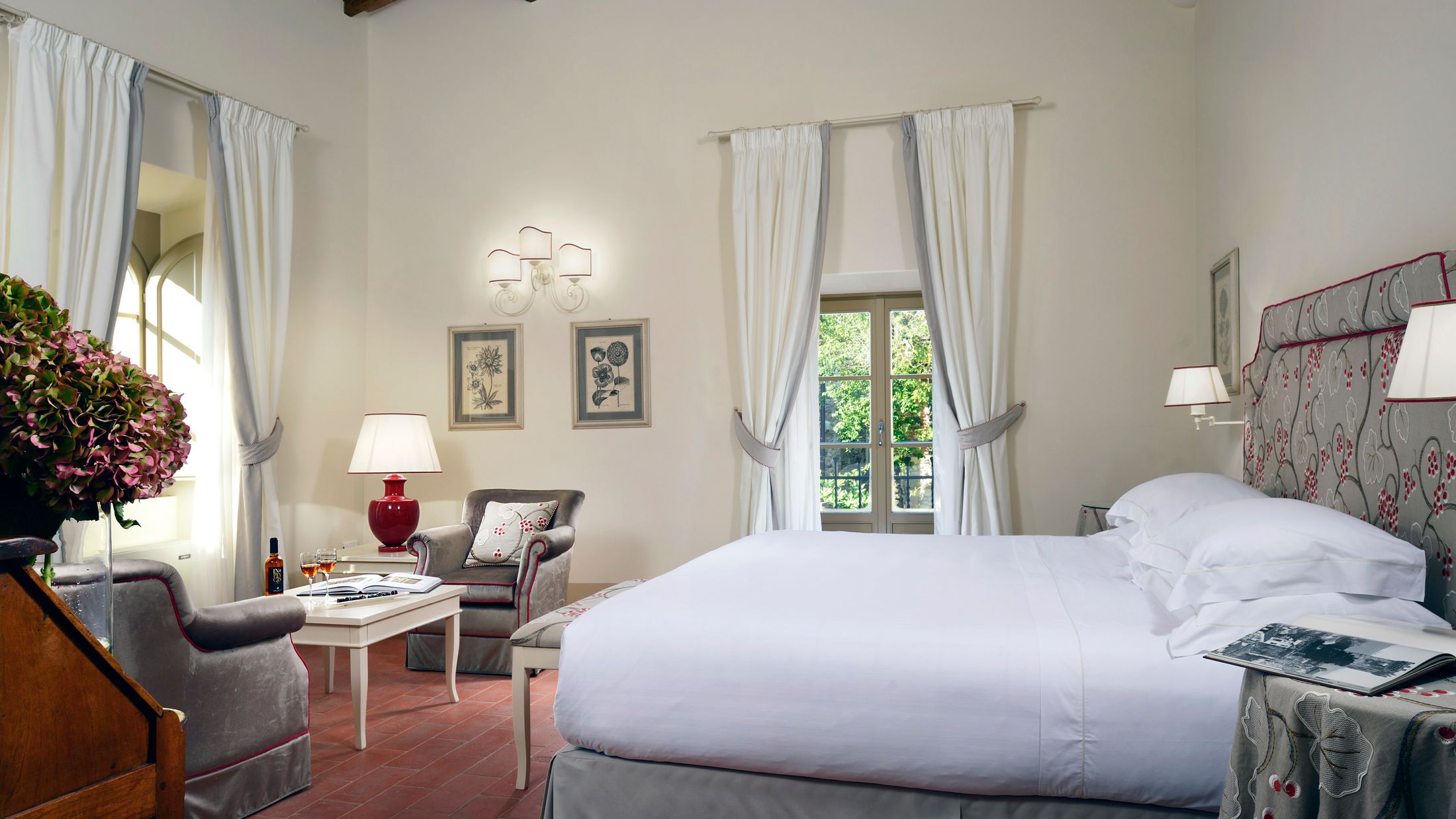 Premium Deluxe
Max 2 adults
Elegant and comfortable.
30m²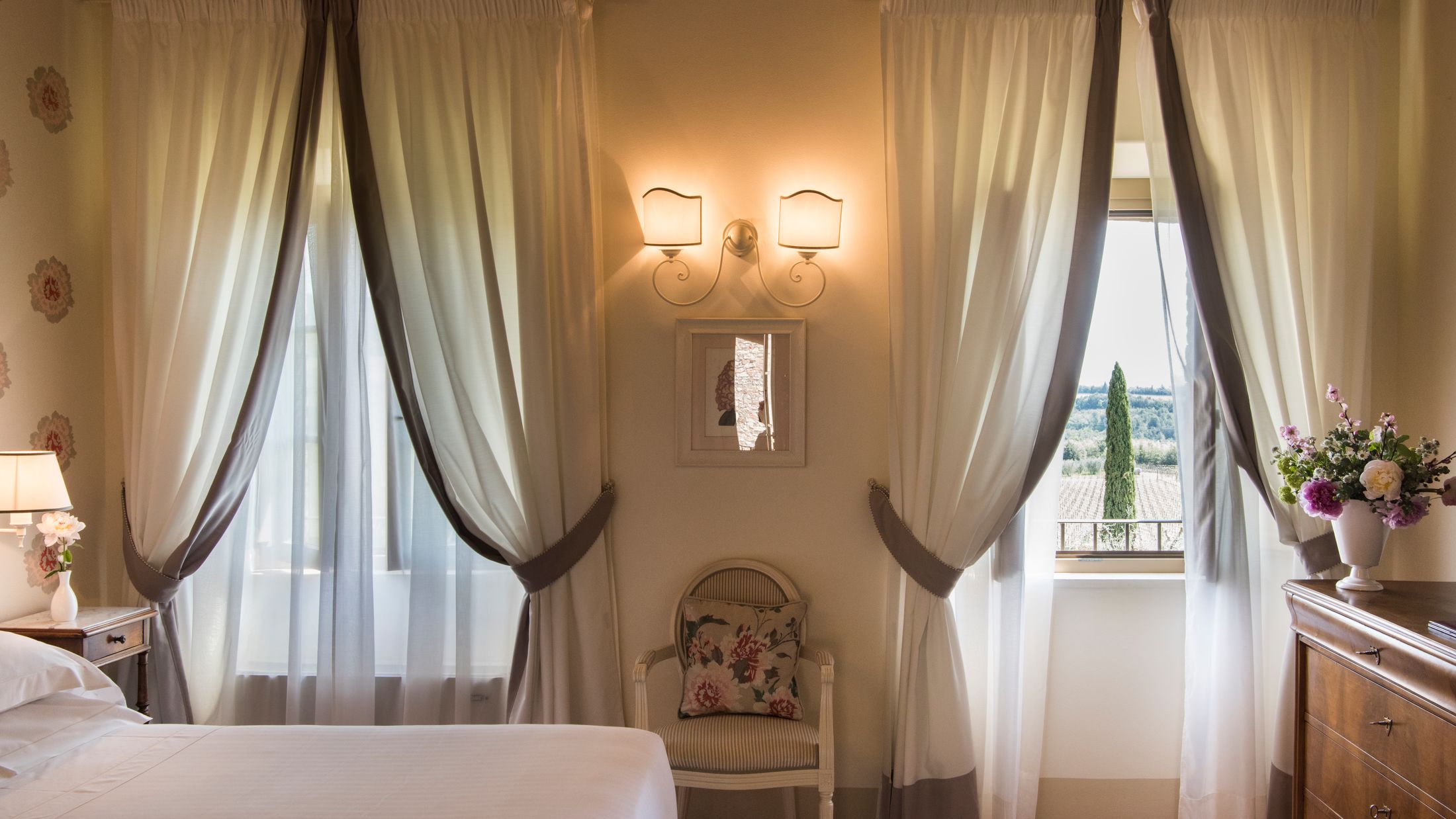 Prestige Junior Suite
Max 3 adults
Warm and bright rooms with a cozy sitting area.
45m²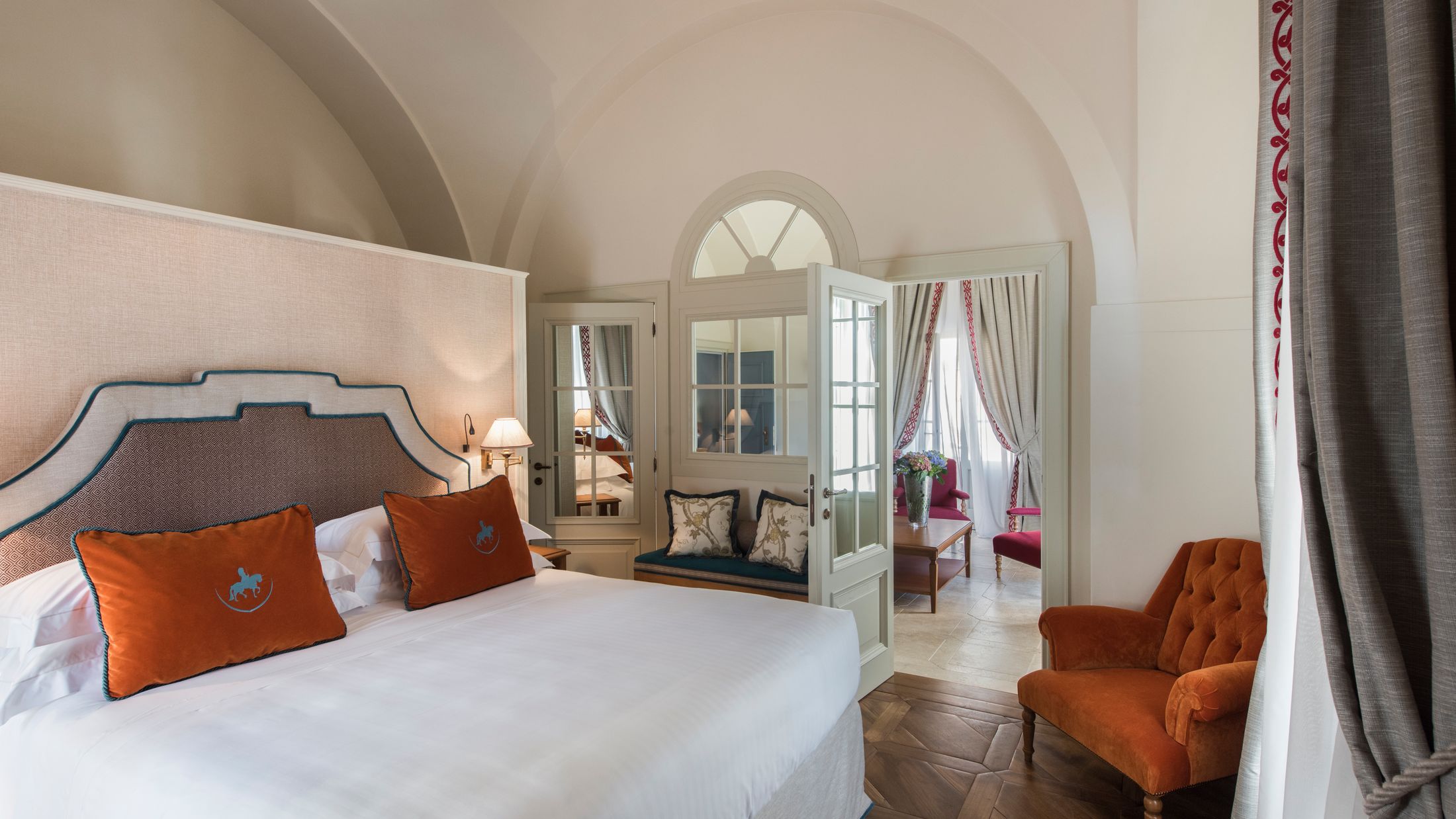 Suite
Max 3 adults, 1 child
Spacious suites featuring a living room and a bedroom.
60m²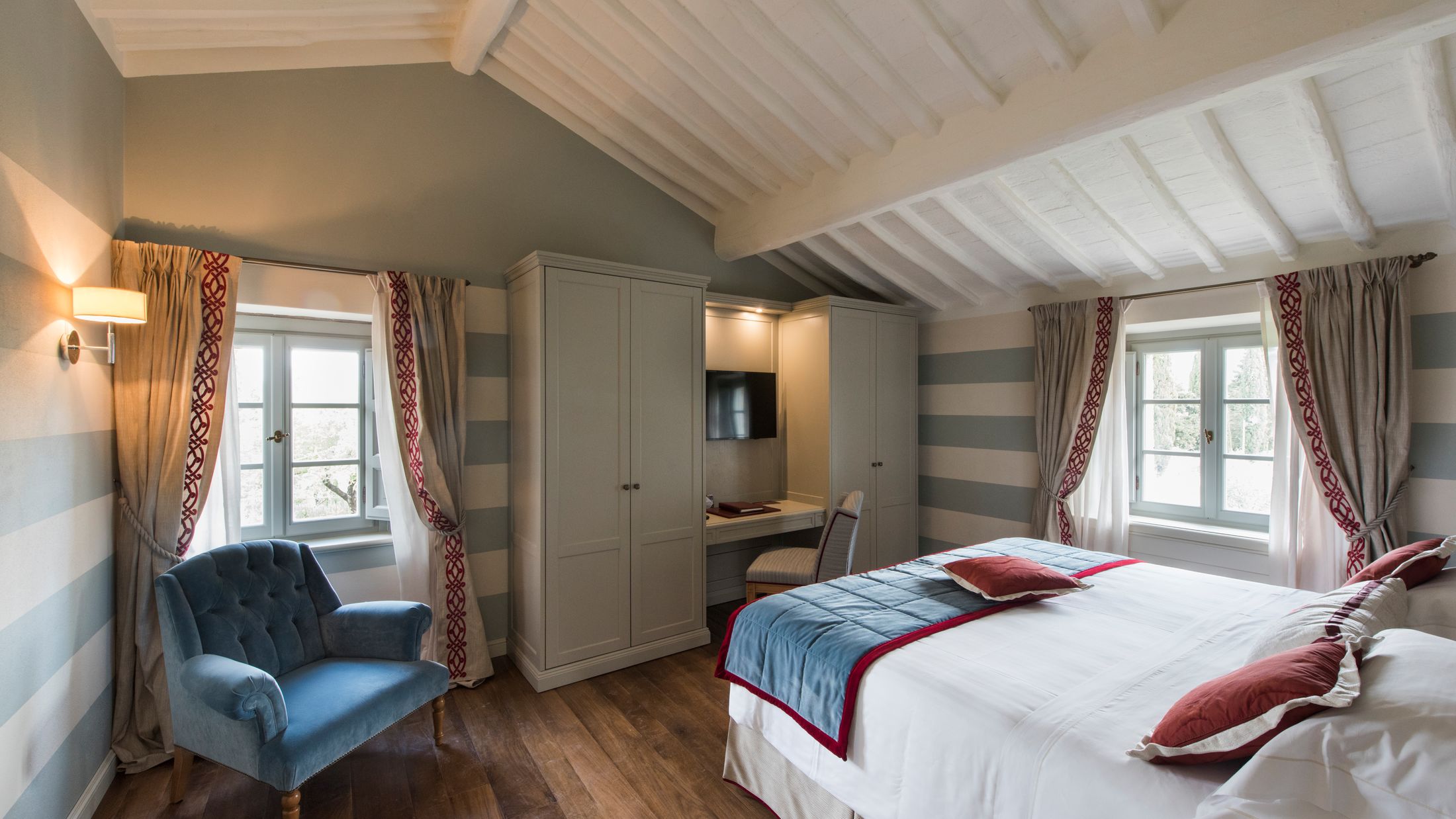 Suite Loggia or Legnaia
Max 3 adults, 1 child
A two bedroom suite with a living room and large private terrace with views over the Tuscan hills.
120m²

Based on 513 traveller reviews

90% of travellers recommended this hotel
Travellers Ratings
What to expect
Reviews
Manuel M, Cascais, Portugal
Aug 11 2018
We stayed one night at this hotel! The staff is really nice and welcoming! We had a tour of the Borgo and an explanation of the place! The place is well taken care, the vineyards and the wineries...
We stayed one night at this hotel! The staff is really nice and welcoming! We had a tour of the Borgo and an explanation of the place! The place is well taken care, the vineyards and the wineries (that we also visited during a wine tasting) are amazing! The wines are top! The pool is really nice and the restaurants amazing! Really good to get to know Tuscany and it???s wines! We will for sure go back!
View full review
varzil,
Aug 04 2018
Beautiful place, wonderful service,very relaxing. Enjoy the pool,and restaurants, food is excellent. Easy to go to nearby wineries. Very quiet and time to take in the Tusacn scenery. Worth going...
Beautiful place, wonderful service,very relaxing. Enjoy the pool,and restaurants, food is excellent. Easy to go to nearby wineries. Very quiet and time to take in the Tusacn scenery. Worth going again
View full review