Luxury adults-only resort in Mauritius
A flavour of Mauritian culture with Otentik Experiences
Unique eco activities that support the local environment
Lagoon Attitude invites you to experience the sunshine and easygoing island life during your luxury holiday in Mauritius.

Leave your little ones at home! As an adults-only resort, four star Lagoon Attitude caters to individuals and couples over the age of 18, whether you are seeking a calming retreat or an active adventure.

Lagoon Attitude's Otentik Experiences offer special opportunities to immerse yourself into the heart of Mauritian culture, whether it's heading to a local home for a home-cooked meal and Mauritian hospitality, visiting a weekly artisan market, meeting local artists and musicians, or enjoying a rhythmic sega show.

Luxuriate at the resort's rituals-based spa, play volleyball at the nearby beach, or experience a quiet yoga class. If you wish to fill your days at Lagoon Attitude then there are always activities to keep you busy.

You can dip into any of the three swimming pools and workout at the fitness centre by day, before enjoying live music by night, including weekly beach and pool parties. Play a round or two of tennis at the resort's two floodlit tennis courts, or use the electric bikes to roam around the area.

Head out on an organised Nordic walk to the Red Church at Cap Malheureux, or take to the water and discover marine life with non-motorized water sports, including snorkeling, kayaking, pedalling. There's also a PADI diving centre where, for an additional charge, you can go scuba diving or join a full day's excursion by catamaran to the neighbouring island of ilot Bernache.

There are 182 rooms across five categories at Lagoon Attitude resort, where you can opt for either poolside or seafront views. Your entire stay is all-inclusive with daily afternoon tea, local beverages served all day, and your own well-stocked mini bar.

Whether you wish to tuck into local specialities, street food or seafood, or simply sip a drink while overlooking the ocean, there are five bars and restaurants to choose from.
Lagoon Attitude is one of just a few eco resorts in Mauritius and has been independently certified as Travelife Gold, for its contribution to social and environmental sustainability. Lagoon Attitude is truly committed to protecting the local environment - from its zero single use plastic policy, to a natural and non-polluting mineral sunscreen that is available for you to use at no charge in order to reduce damage to the lagoon's corals.

You are invited to contribute to the efforts of this unique eco resort by taking part in fun, hands-on eco workshops, and heading to the Marine Discovery Centre where scientists will teach you about the treasures of the lagoon and how to preserve them.



While you're in harmony with nature during your luxury Mauritius holiday, Lagoon Attitude truly lets you live the local expression 'kas poz' - chill out.
Facilities
Bars & Restaurants
Bénitier
Offering local and international cuisine, with daily themed nights, Bénitier has an airy atmosphere with light design. Enjoy breakfast, lunch and dinner here, including the Mauritian night on Fridays and Lagoon Gala night on Wednesdays.
Kot Nou
A typically Mauritian-styled beachfront restaurant, offering blends of spicy and exquisite tastes. This signature restaurant welcomes you to savour 'just like home' dishes. It is a true reflection of the island's culinary traditions.
Taba-J
A great spot for lunch, serving genuine Mauritian street food, prepared with care.
Lemongrass
Enjoy the taste of Asia in an intimate dining experience. It has just 20 seats and open 6 days a week so a reservation is necessary.
Coral
Coral should be the chosen restaurant for those seeking a delightful à la carte seafood dinner. With only 50 seats, reservations are required.
Seabreeze Bar
Relax by the ocean and sip a cocktail or two. The hotel runs a cocktail class each week too which you may want to joiin.
Wave Bar
A fantastic live entertainment spot, as you enjoy a drink from the exotic cocktail list.
Beach Bar
Beach Bar is open between 10:00am and 18:00pm. Weekly rum tastings are organised here.
Teabaz
Open from 15:30pm to 18:00pm, Teabaz is a tea bar with coffee pastries and self-service.
Coral Bar
Coral Bar is the ideal spot for a light lunch or refreshments.
Open: 10:00am - 11:30pm, with lunch served between 12:30pm - 14:30pm.
Beach and Pools
Spa & Wellness
Activities
Lagoon Attitude comes with 2 floodlit tennis courts, beach volleyball, and a fitness centre. You can also participate in an organised Nordic walk to the Cap Malheureux church are just some of the land activities on offer to keep you active during your stay.
Spa
Visit the spa for rituals based on genuine natural elements of Mauritius' soil, sea, sun and its native plants.
Watersport
Take to the water to discover the underwater nature as you snorkel along the shoreline. For a more energetic alternative, consider going out on a kayak, pedal boat or a floating bike, amongst many other enjoyable water activities. For an additional charge visit the PADI diving centre, join a full day catamaran excursion to ilot Bernache, or even a romantic sunset cruise, operating twice a week.
About the location
Anse la Raie sits on the edge of a beautiful, shimmering lagoon in the north of the tranquil island nation, Mauritius.

Tucked away between the small fishing villages of Calodyne and Cap Malheureux, tiny Anse la Raie is part of a fiercely protected coastline off the azure waters of the Indian Ocean.

Anse la Raie offers a relaxing holiday in Mauritius at the adult-only, eco-friendly resort of Lagoon Attitude, just an hour and ten minute drive from the main airport of Mauritius, Sir Seewoosagur Ramgoolam International Airport.

You'll love the bountiful nature at Anse la Raie, whether it is pondering over a gigantic banyan tree near powdery white sands, swimming alongside schools of colourful fish in the lagoon's corals, or spotting the many bird species in the sweeping blue skies.

There's a dominant Hindu culture in North Mauritius, so you can join in the annual celebrations , including Holi, the festival of colour, and Diwali, the festival of light. There's also plenty of opportunity to soak up Creole culture by tucking into delicious cuisine and watching local performances.

Head to the oceanfront shopping village of Grand Baie, just a short ten minute taxi ride from Anse la Raie, which has shops, restaurants and entertainment, including the traditional music and dance of Mauritius, the rhythmic sega. Grand Baie is surrounded by smaller streets that boast interesting handcrafted items within their hidden bazaars and art galleries.

With the backdrop of swaying palm trees, Anse la Raie is an ideal place for taking time out in luxury, as North Mauritius is the sunniest spot in Mauritius.
Transfer time
1 hour 10 mins from airport.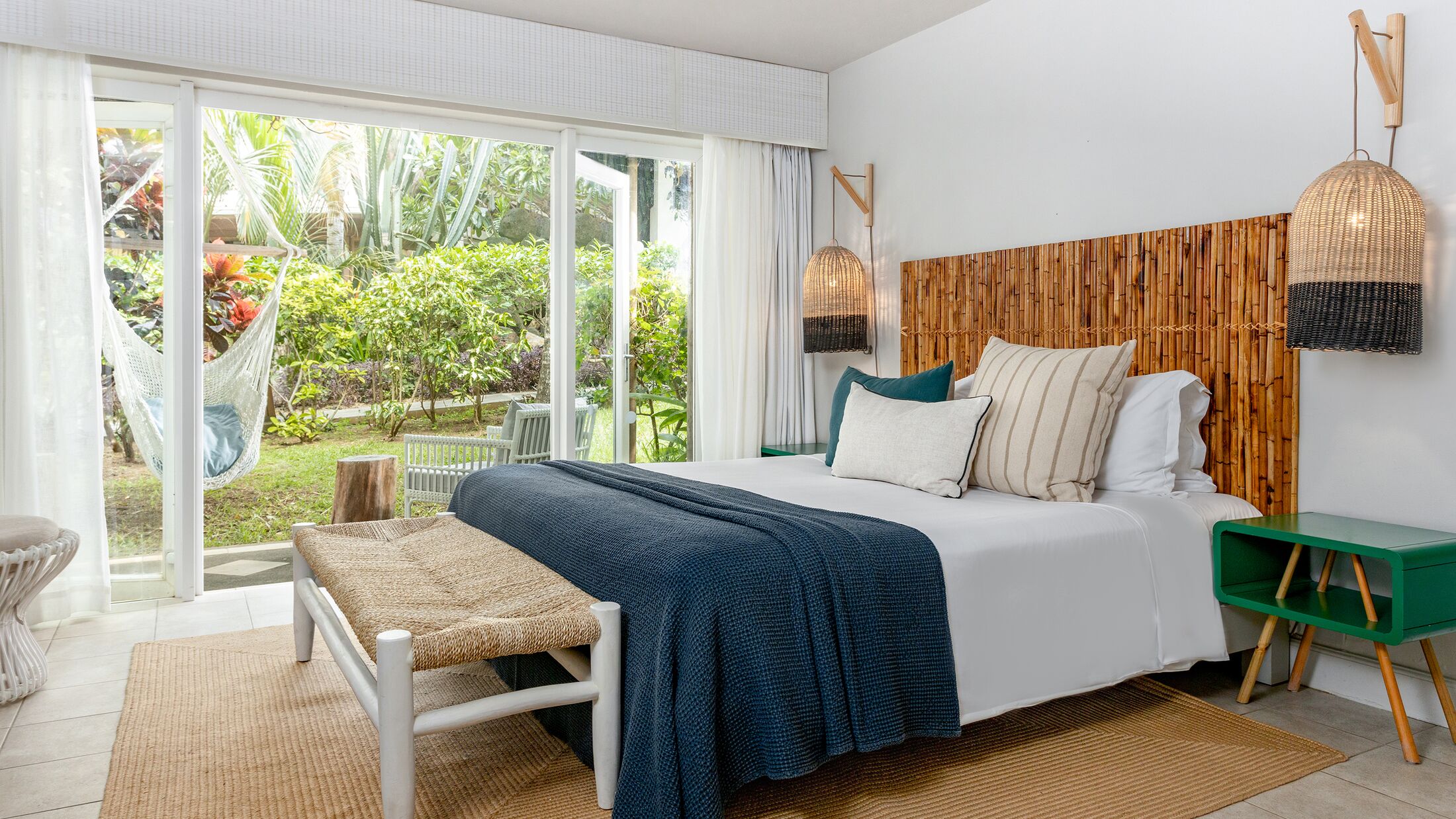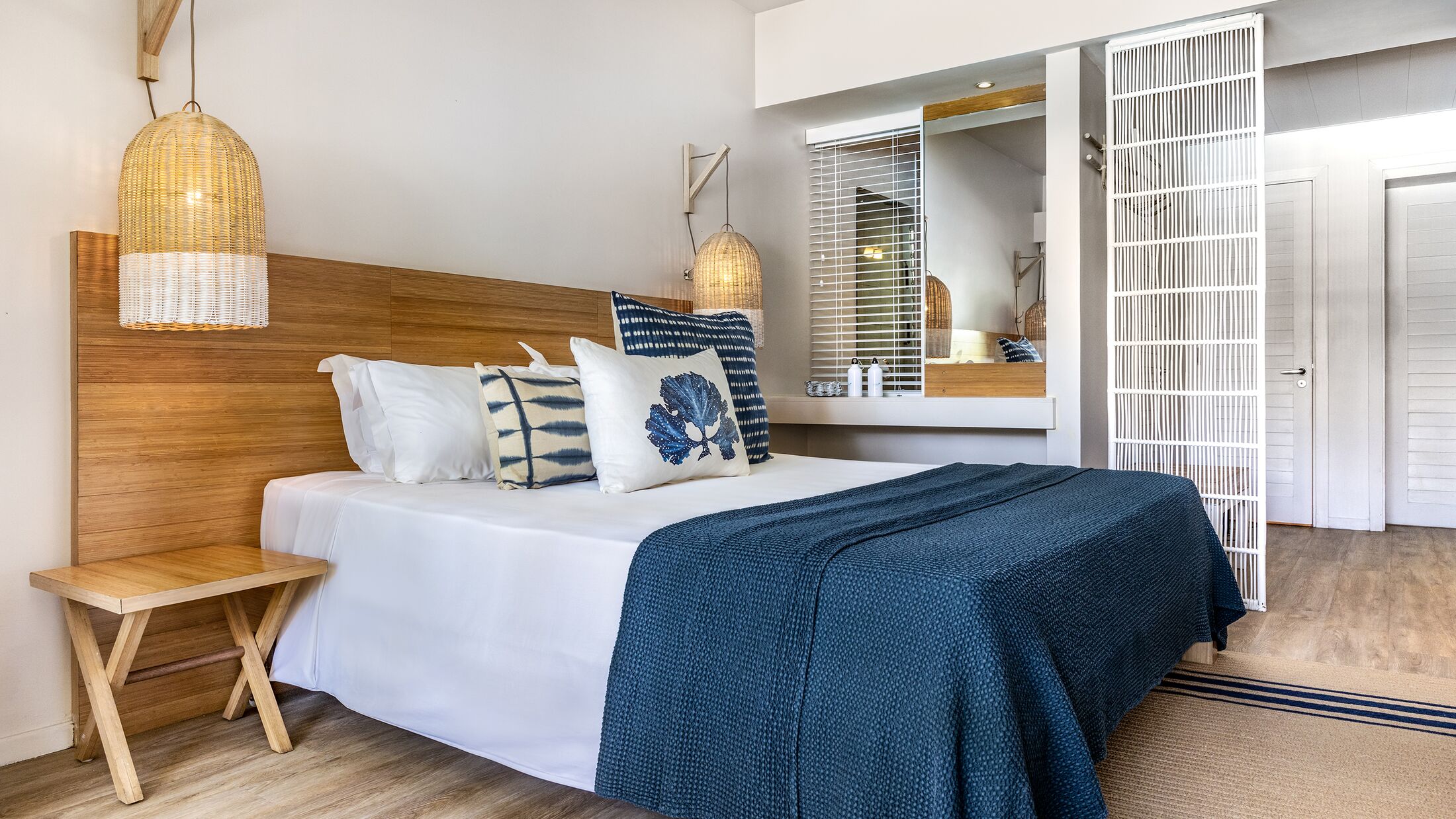 Couple Poolside Room
Max 2 adults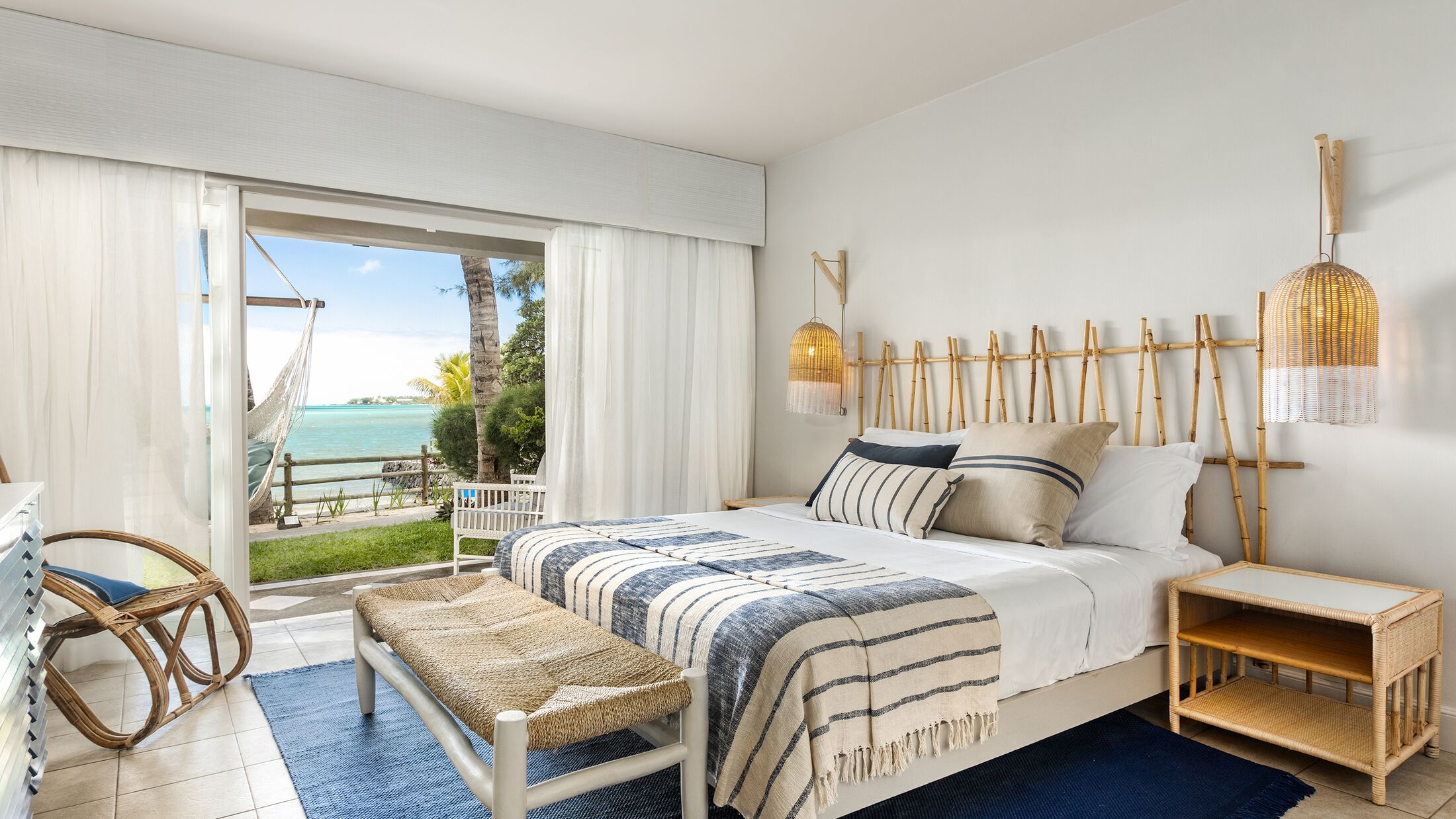 Couple Seafront Room
Max 2 adults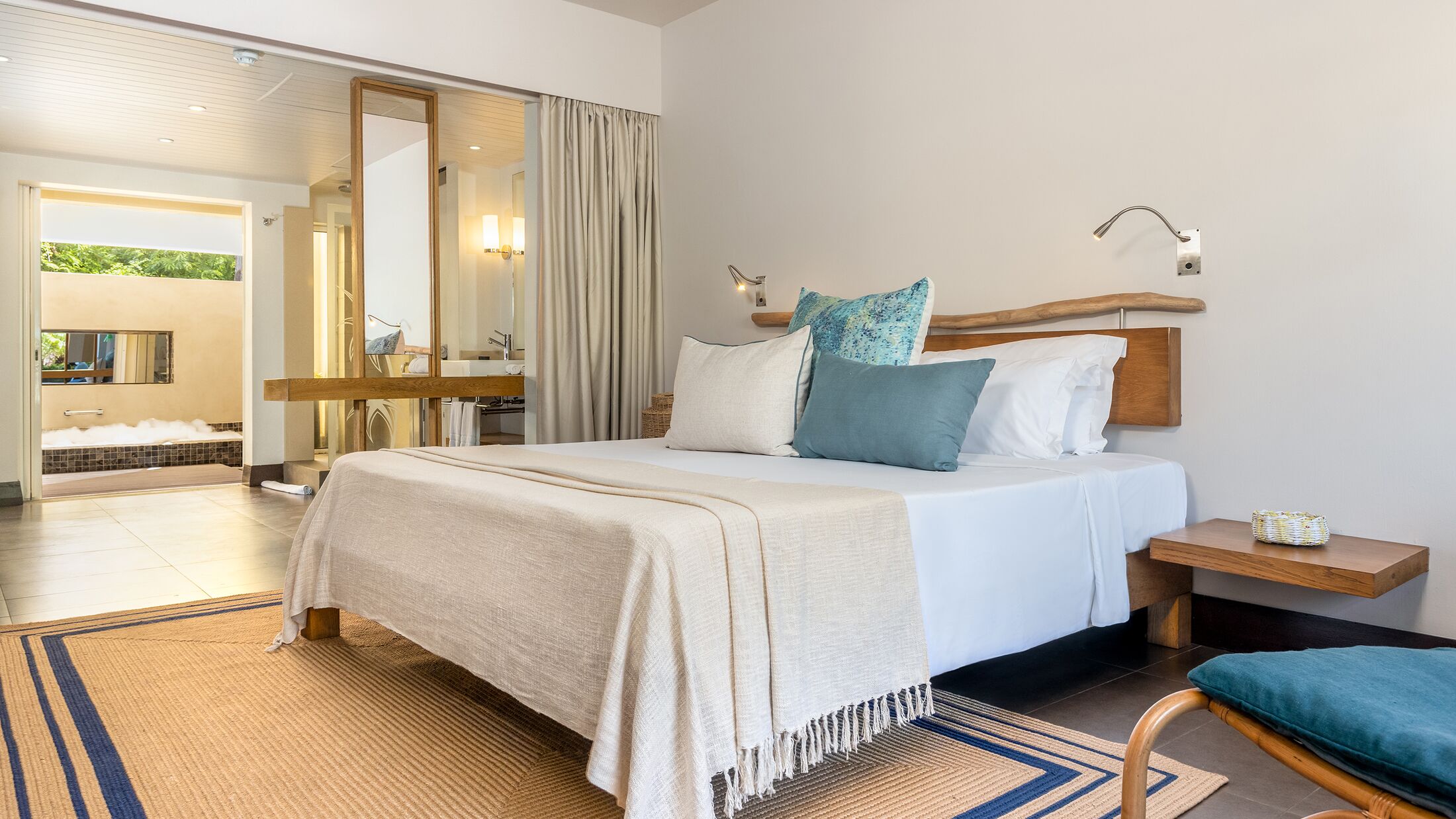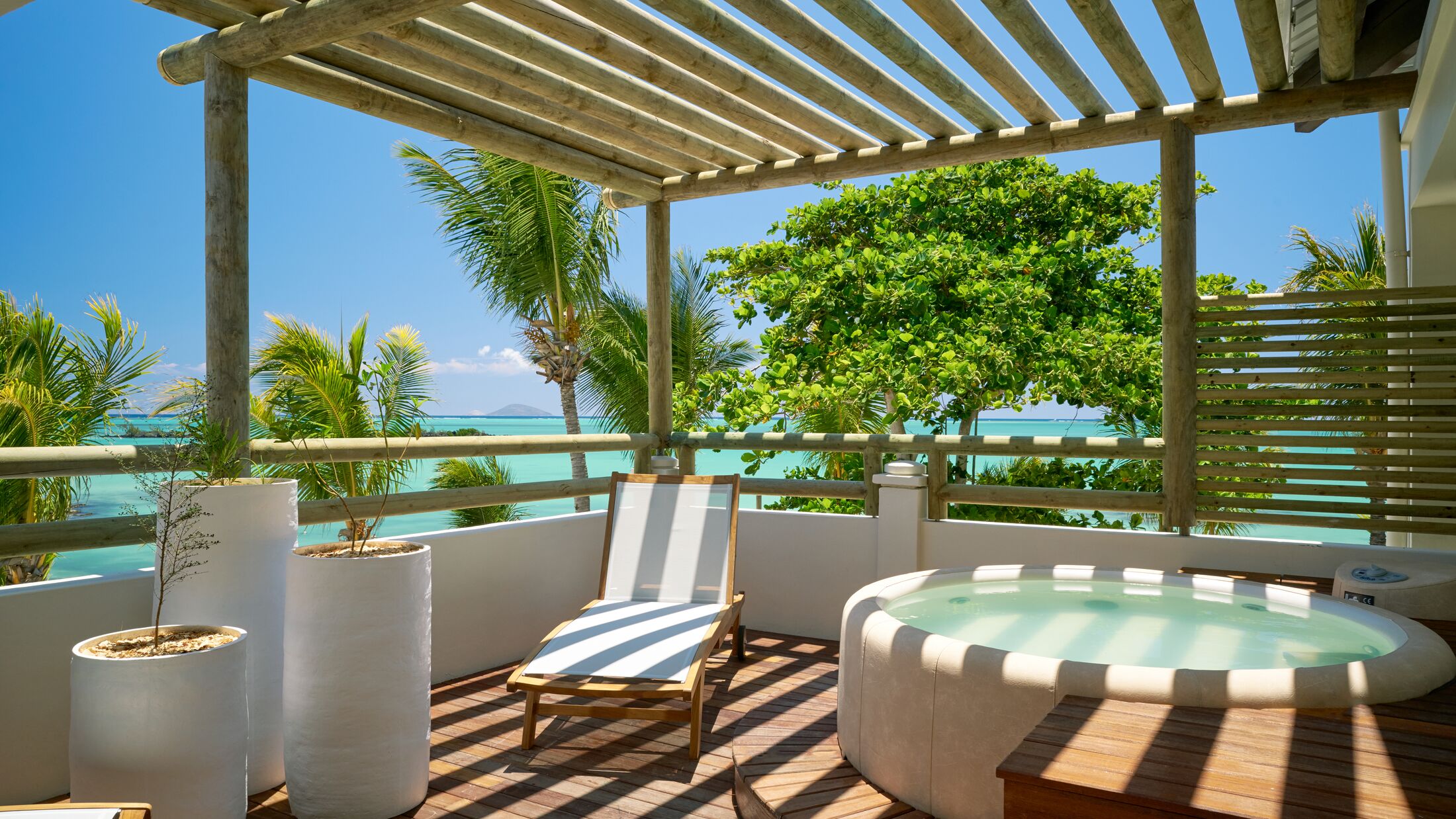 Whirlpool Suite
Max 2 adults
Please call our Trusted Advisers for the most up to date offers.
All-in-all-out Package
Available from the moment you arrive, to the time of departure.
Breakfast at the main restaurant
Lunch at Benitier, Taba-J and lounge bar
Dinner: Dine Around applicable in 3 restaurants
A selection of local beverages including water, beer, tea, coffee, soft drinks, table wine, locally manufactured alcohols and spirits
A selection of local drinks from the mini bar
Afternoon tea from 15:30 to 18:00: self-service, pastries at the lounge bar and local goodies near the main pool
Local snacks served with evening drinks
Picnic baskets for guests going out for day excursion
Optional: breakfast, lunch and dinner in one of the other Attitude hotels (This offer is applicable to a selection of restaurants upon availability, 24h prior booking required. Transfer not included.)
20% discount on the first massage for bookings between 09:00 and 17:00 (for every minimum stay of 5 nights)

Based on 173 traveller reviews

81% of travellers recommended this hotel
Travellers Ratings
What to expect
Reviews
Joshi_na_jo,
Oct 22 2021
Very nice welcoming by the staff.. Food also very good, me and my husband really liked the water activities. The spa was very relaxing, but the baggage room needs improvement.. Would definetely...
Very nice welcoming by the staff.. Food also very good, me and my husband really liked the water activities. The spa was very relaxing, but the baggage room needs improvement.. Would definetely recommenr anyone to this hotel
View full review
367pavlag,
Oct 22 2021
Our dreams came true thanks to team from hotel Lagoon Attitude. Our wedding day thanks to them is now forever written to our heards and memories. Raj, Nitish, Sheetal and Akshay been looking around...
Our dreams came true thanks to team from hotel Lagoon Attitude. Our wedding day thanks to them is now forever written to our heards and memories. Raj, Nitish, Sheetal and Akshay been looking around us the whole wedding afternoon including wedding dinner. In this hotel are excellent servicies. And in Coral restaurant is unforgettable food and atmosphere.
View full review