A luxury five star resort with excellent rooms and facilities
Each room offers views of the private island's landscaped gardens, V&A Waterfront or Table Mountain
Home to renowned gourmet restaurants, including Africa's only Nobu
Includes a private spa island, perfect for relaxing
Located on Cape Town's iconic V&A Waterfront area, One&Only Cape Town provides an excellent base from which to explore the city. Spend your days enjoying the truly personalised service and premier facilities in the hotel itself, or find out why Cape Town is top of so many people's bucket lists.
All of the rooms feature contemporary African style and artworks, with warm colours and bright hues complementing the truly spectacular views from floor to ceiling windows. Step onto your balcony or terrace and soak in the warm African sun with a fine wine carefully selected by the hotel's sommelier, or head to the spa for a day of pampering and relaxation.
Children and families are well catered for here, with a KidsOnly Kids' Club, as well as facilities for teenagers. Guests can also arrange beforehand for the hotel to organise a personalised itinerary packed full of activities and excursions chosen just for you.
Facilities
Bars & Restaurants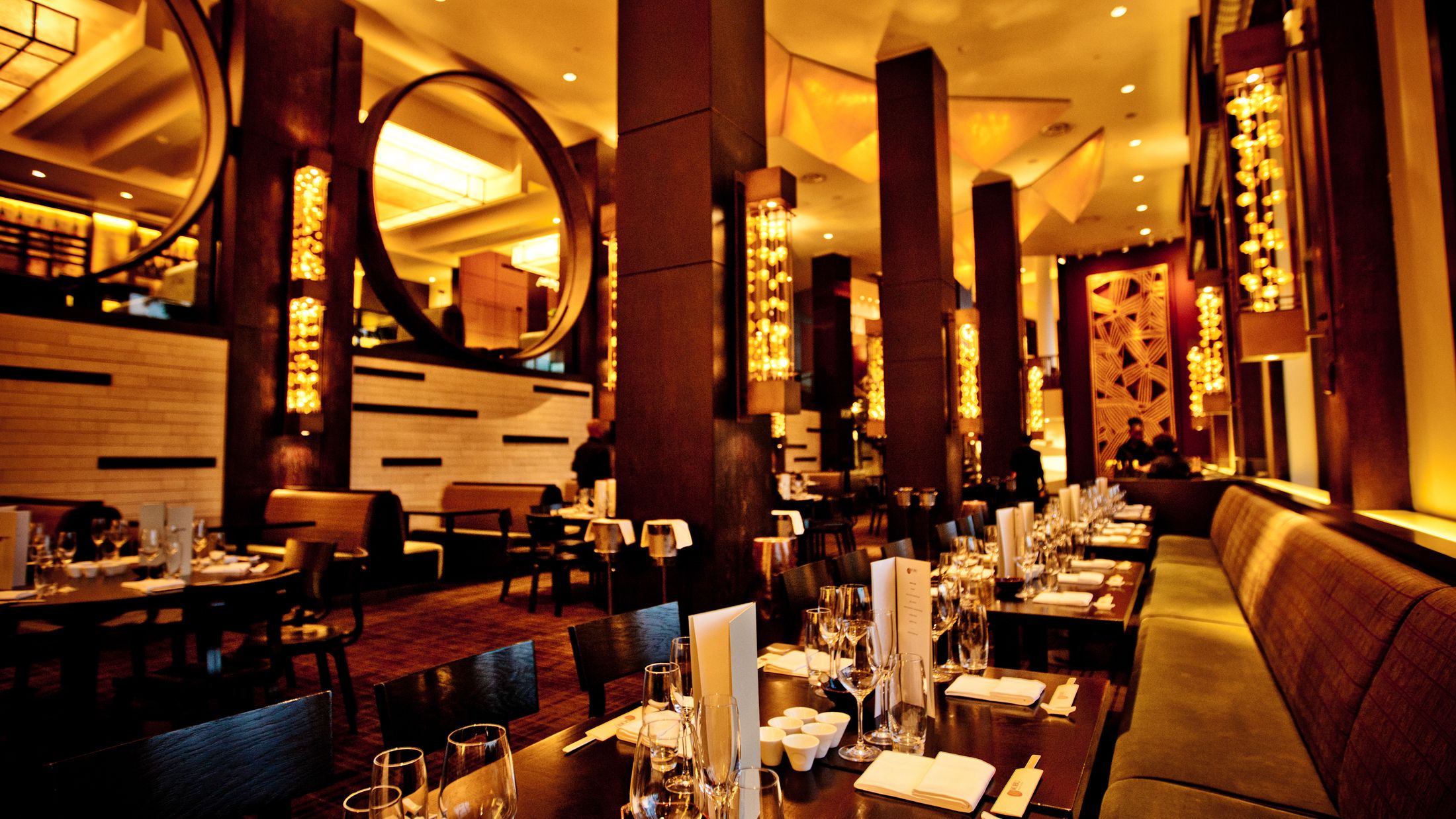 Nobu
The only Nobu in Africa. A sweeping fan-like staircase leads to the dining area and sushi counter, with a lounge and bar above. Nobu gives classical Japanese cuisine a contemporary twist with a Peruvian influence. Diners can also indulge in fresh South African seafood and indigenous spices in mesmerising dishes.

Open: 18:30 - 23:00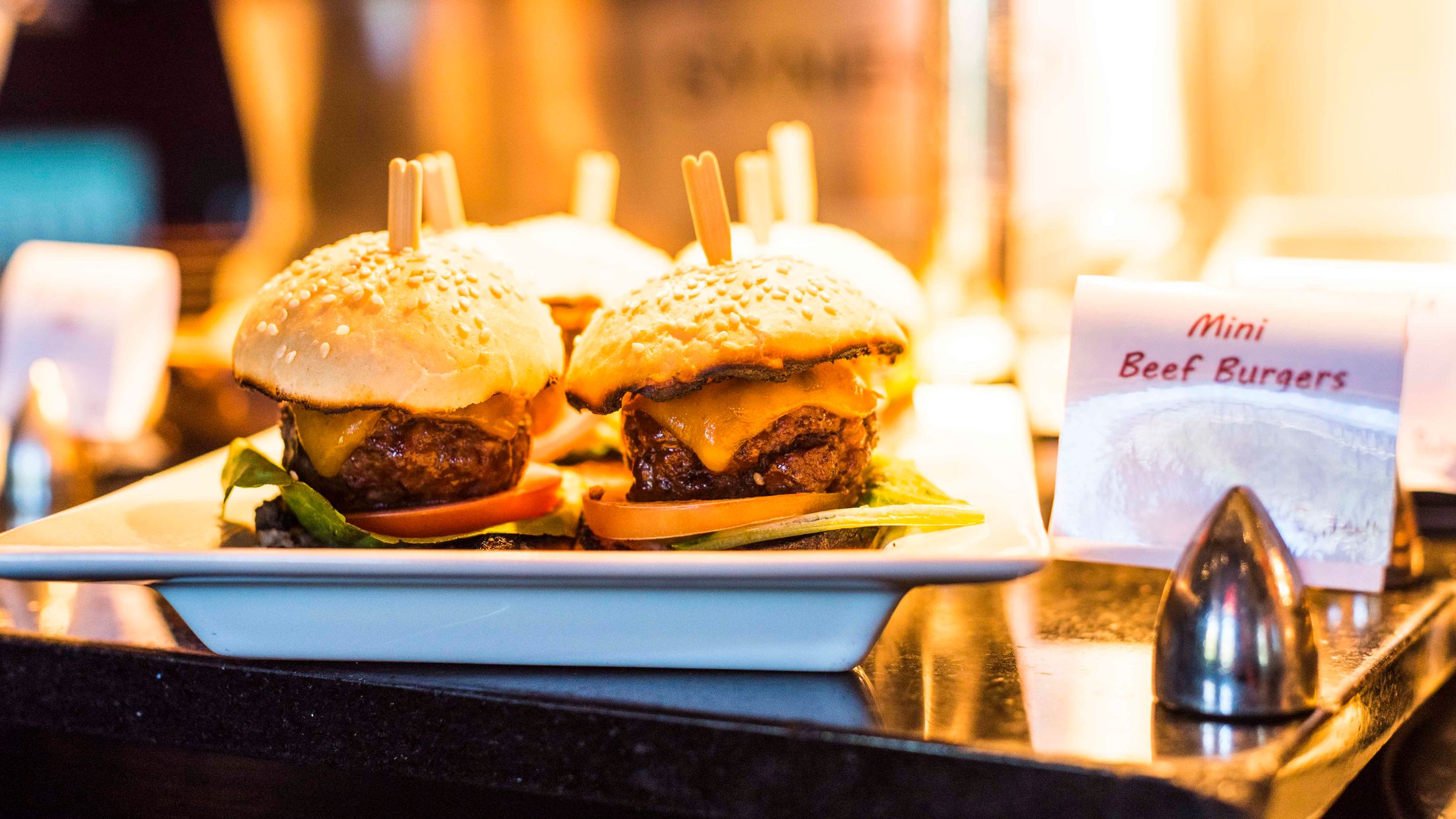 Reuben's
The urban home of celebrity chef Reuben Riffel. Reuben's fusion menu is a celebration of the Cape's rich culinary heritage and diversity of flavours. The atmosphere is relaxed, whilst the setting is luxurious, and the service impeccable.

Open: 06:30 - 11:00 & 12:00 - 22:30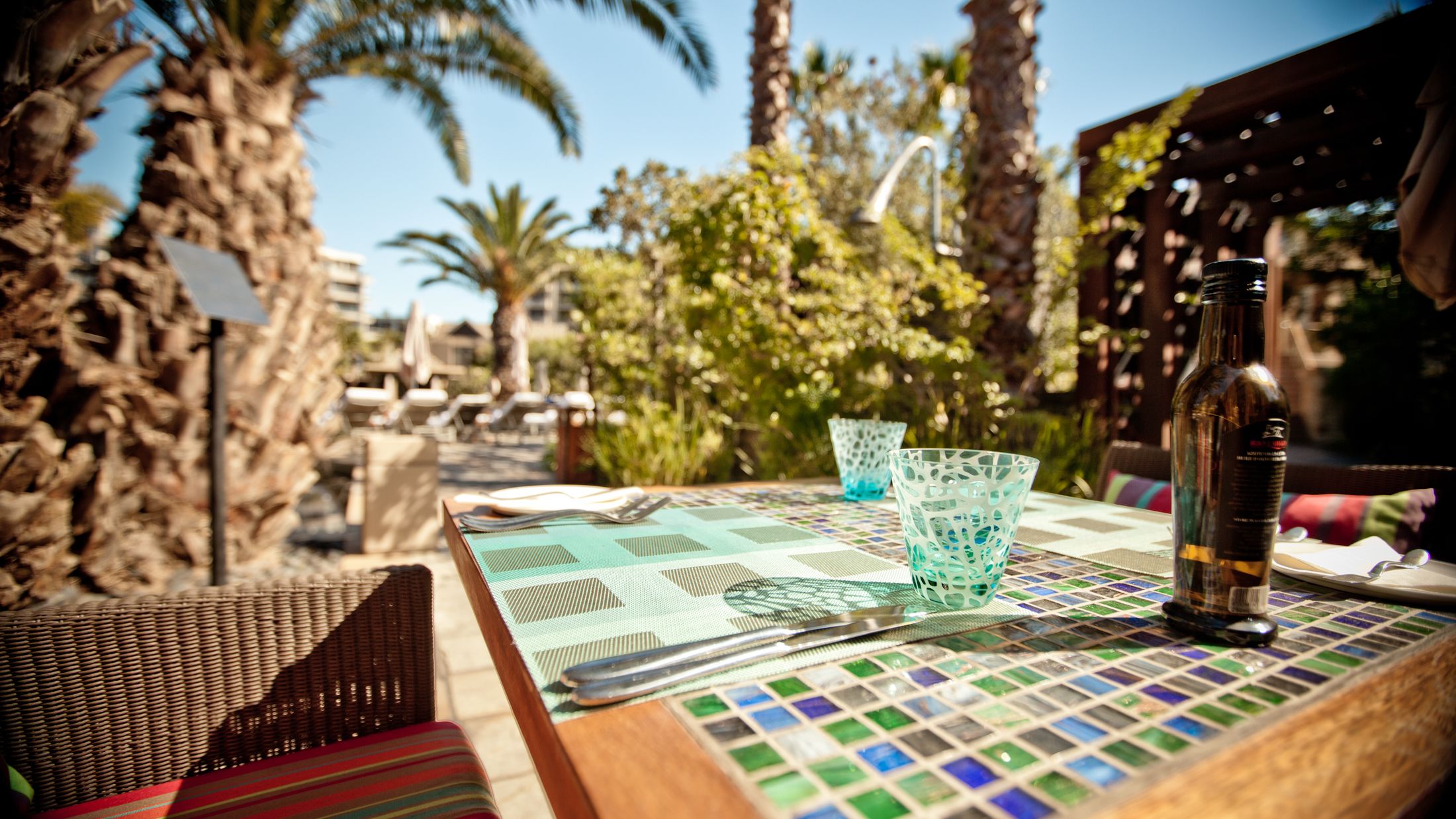 Isola
A fresh menu full of healthy and nutritious dishes, Isola is located on the hotel's private spa island and provides a relaxing atmosphere, surrounded by water and palm trees.

Open: 06:30 - 18:00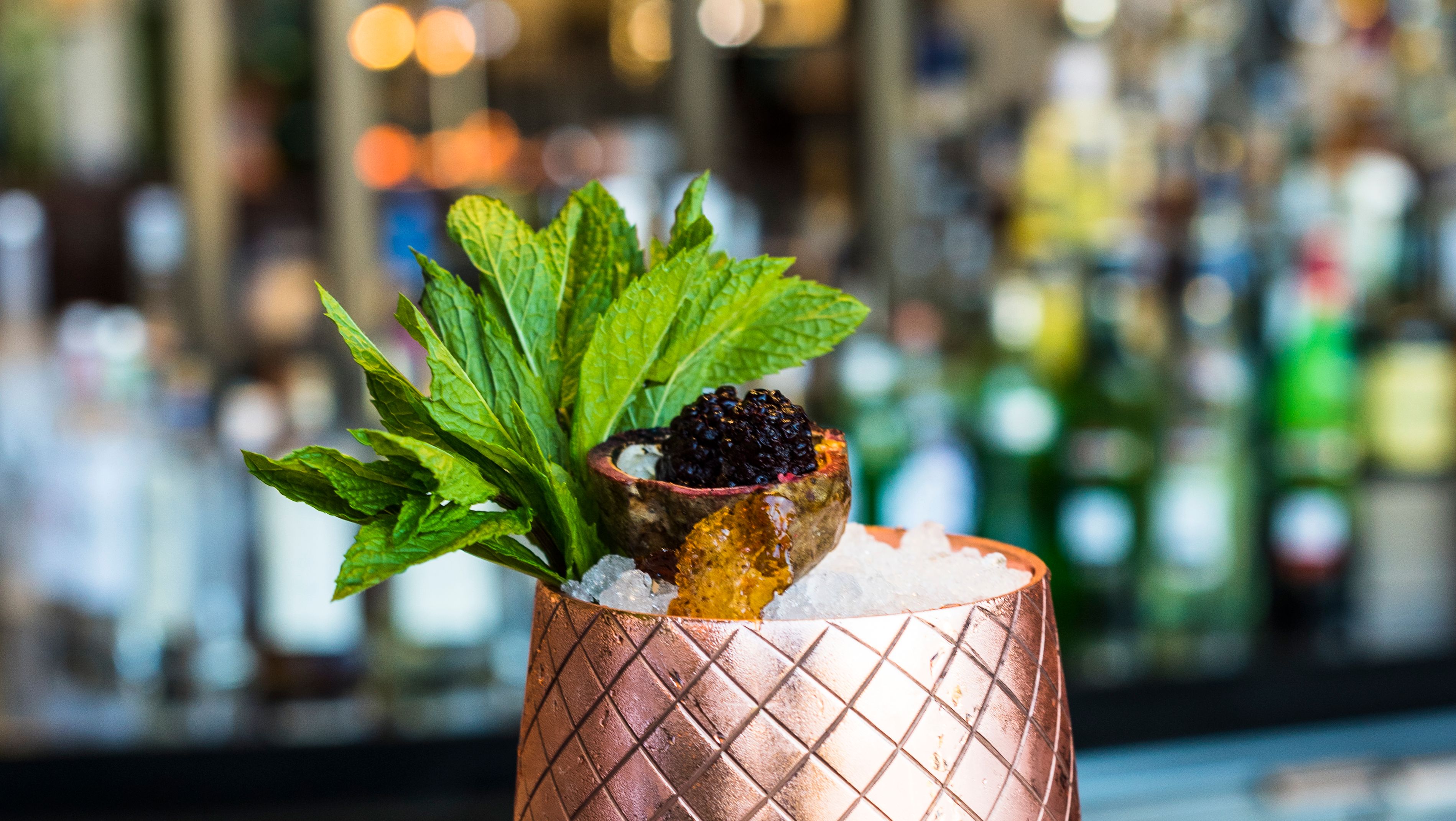 Vista Bar & Lounge
Situated in the centre of the resort and under a magnificent and enormous chandelier is Vista. As its name suggests, it offers incredible panoramic views of Table Mountain through its floor-to-ceiling wall of glass. Open all day, Vista Lounge serves snacks and canapes, but is most famous for the decadent Morning and Afternoon Tea selections. Later in the day, Vista transforms into a trendy and sophisticated wine and cocktail bar/lounge, with our expert mixologists delighting guests with unique concoctions using local flavours where possible.

Open: 12:00 - 01:00
Wine Loft
A magnificent tri-level wall of glass and steel commands the entrance to the impressive Wine Loft, housing over 5,000 bottles of wine and up to 700 references. One&Only Cape Town features one of the most balanced and diverse wine collections on the continent.

Open: Daily, reservations required
Beach & Pools
Swimming Pool
The 350m² infinity edge pool is surrounded by comfortable double chaise lounges, pavilions, and palm trees. It is ideally located next to Isola offering a range of delicious and healthy snacks. The pool is also heated in winter.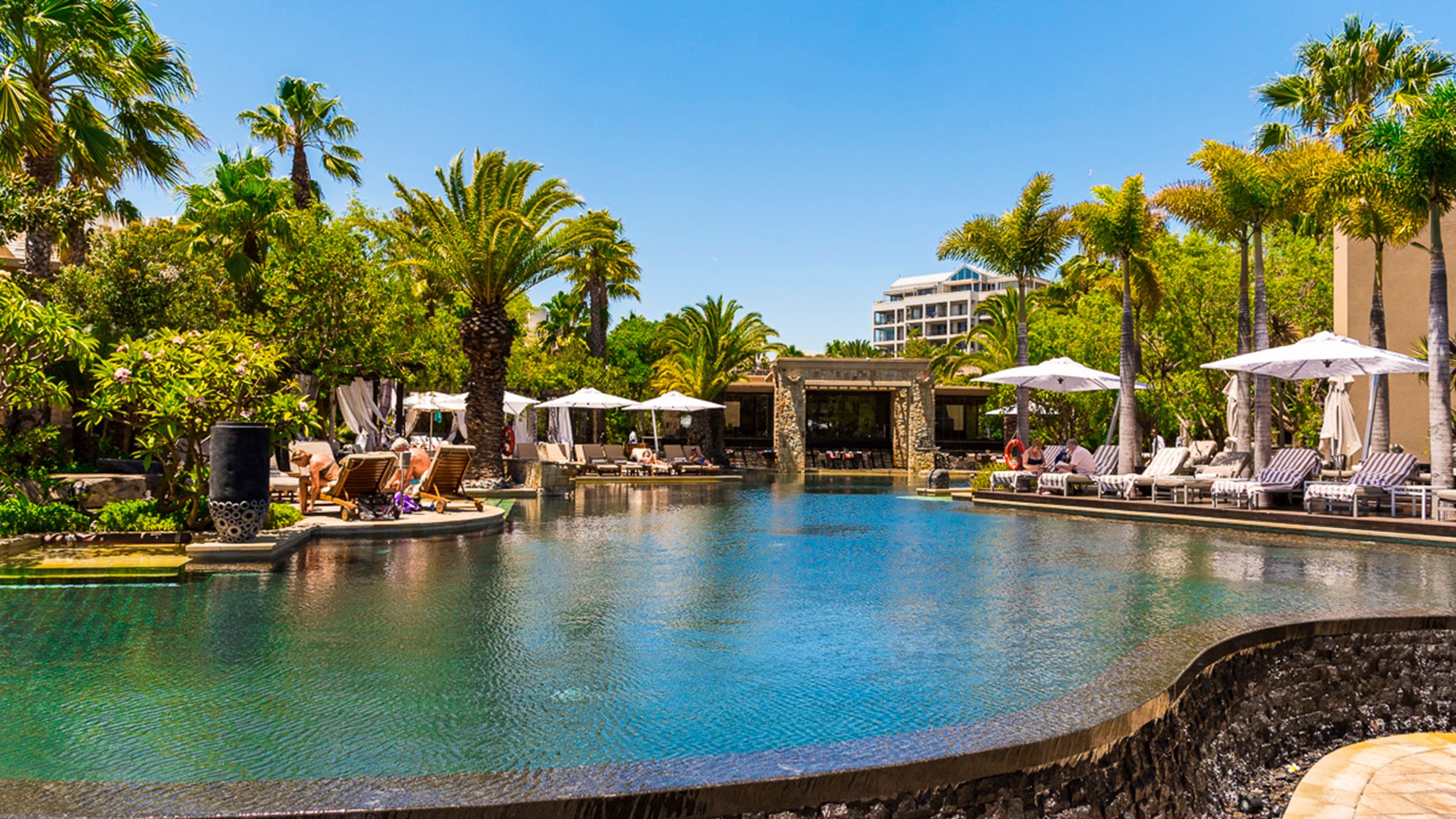 Spa & Wellness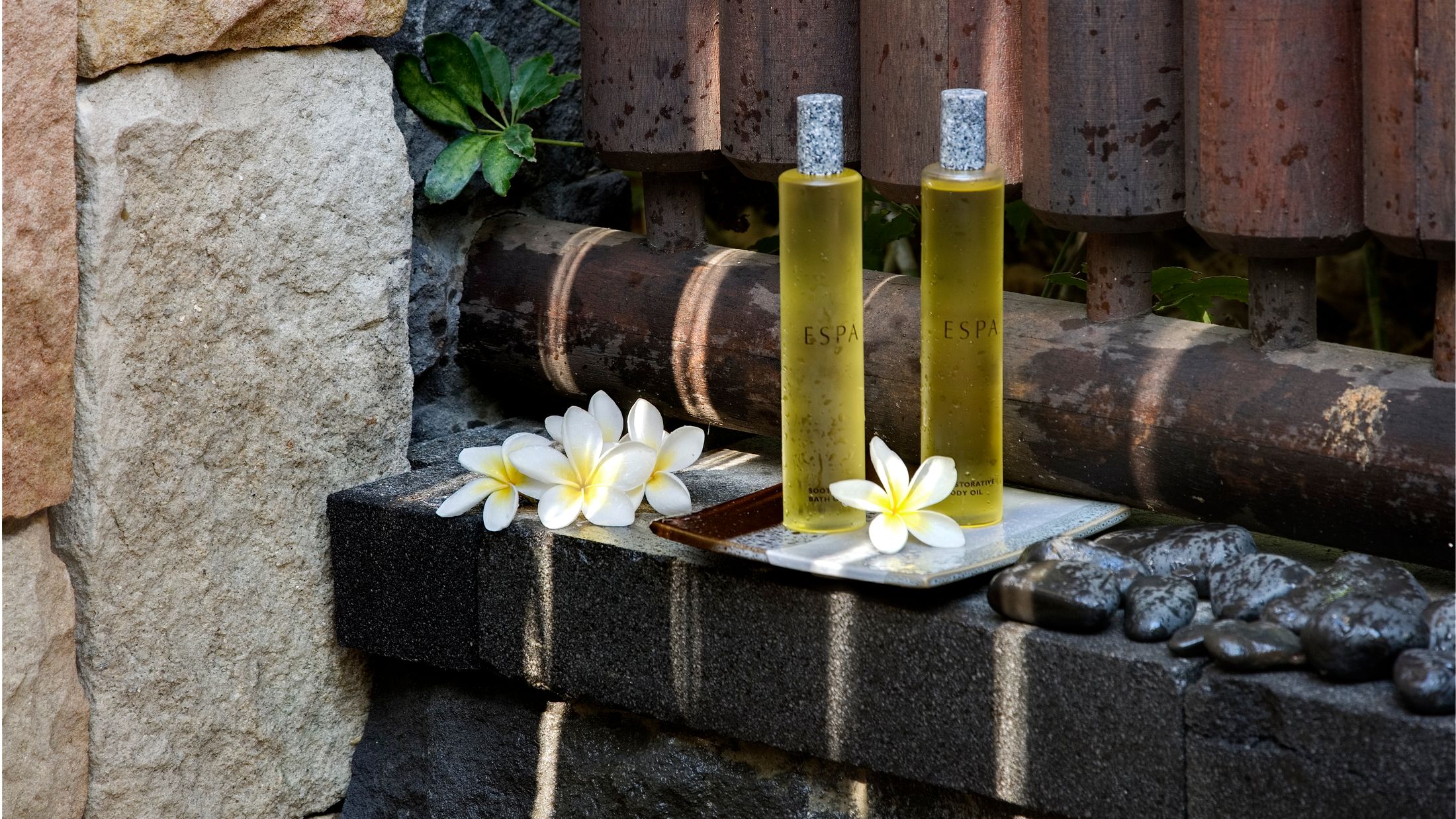 Spa
One&Only Cape Town has its own private spa island where you can relax in the vitality pool or indulge in a range of treatments before enjoying the delicious healthy food on the island.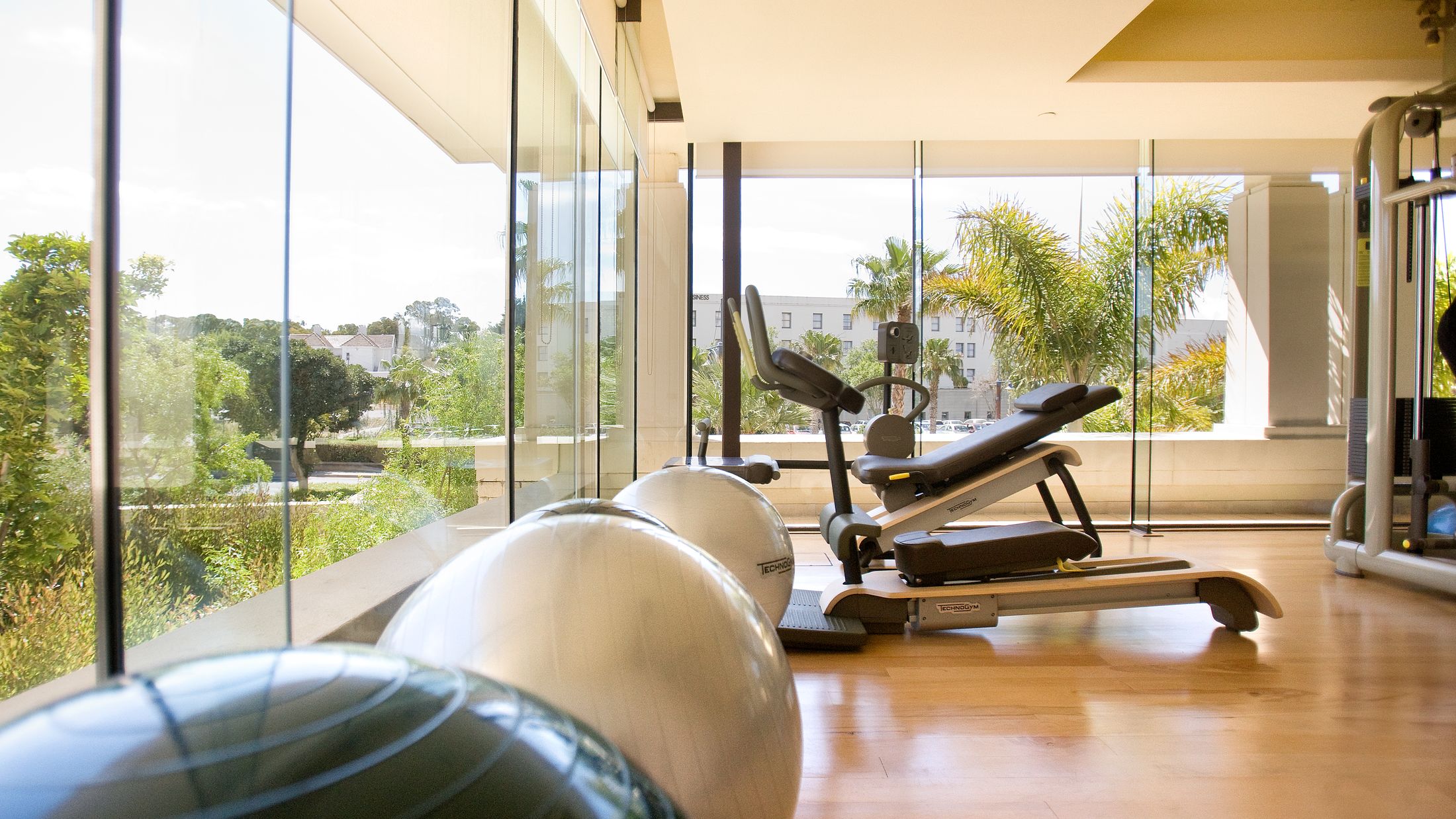 Fitness Centre
The 200 square metre One&Only Fitness Centre, located in the main resort building, features state-of-the-art fitness equipment from Technogym® with personalised workout programmes developed for guests and residents. A dedicated Kinesis training room offers tri-dimensional pulley system training and there are spacious studios for Yoga and Pilates. Qualified Personal Trainers may be booked by guests for assessments and individual training sessions.
Activities & Entertainment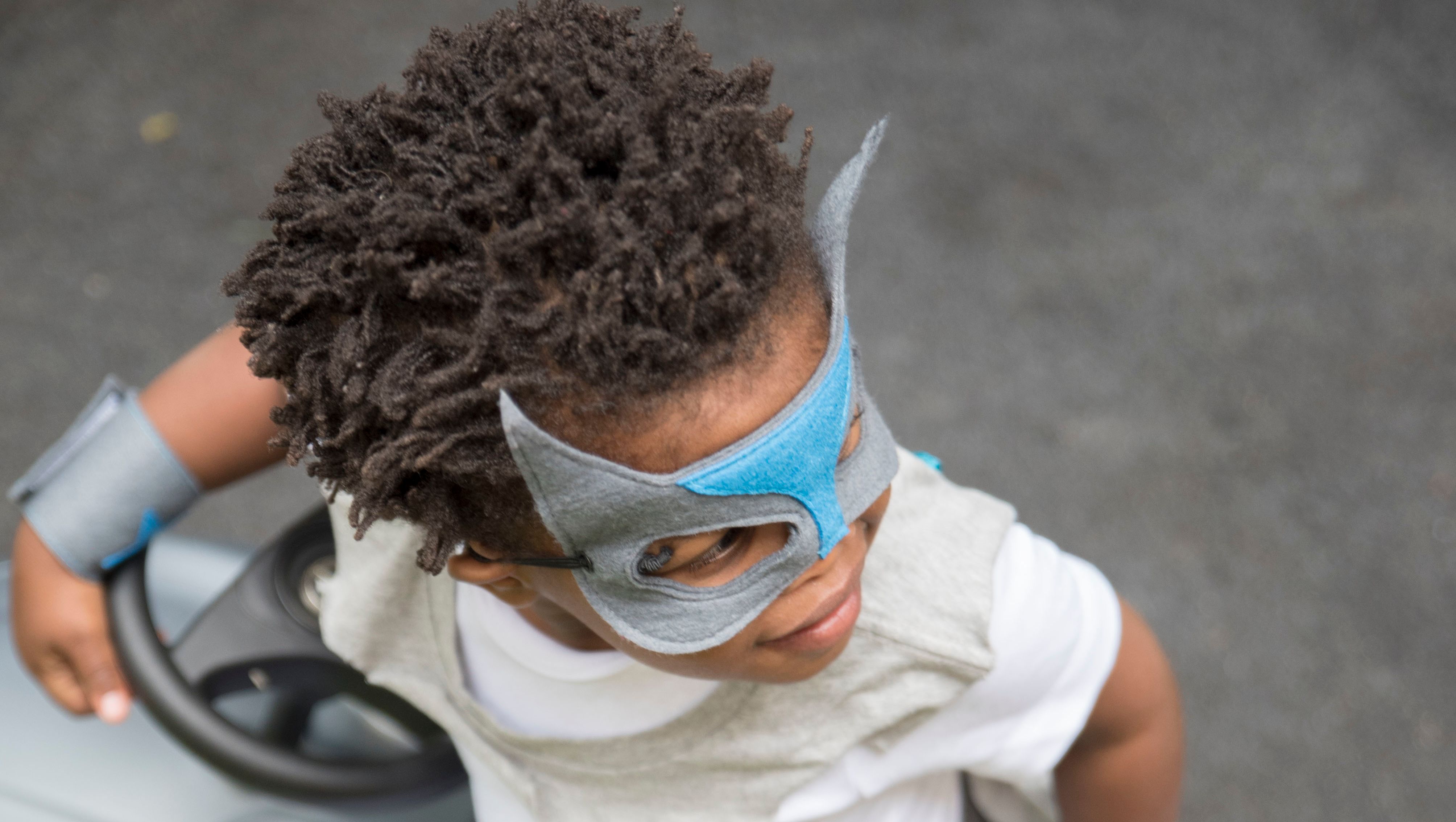 Kids Only Kids' Club
KidsOnly is run for guests aged 4 to 11, who can spend their days making new friends and trying out lots of activities, from cooking to finger painting.
Teenager's Facilities
Families with older children will find plenty for them as well. Teenagers can enjoy a full programme of events which are planned throughout the day.
Excursions
You can book excursions from the hotel, including surfing lessons, visits to Robben Island and Cape Point. Guests can also book marine safaris, whale watching and cage diving with sharks.
About the location
Step out of the One&Only Cape Town and into the heart of the city. The V&A waterfront area is on your doorstep and provides a huge range of activities and facilities, ideal for a luxury holiday in Cape Town. Book boat trips from the harbour, including sunset cruises and excursions to Robben Island, where Nelson Mandela was famously incarcerated. Alternatively, book a marine safari and see the sharks, whales and dolphins of the Atlantic Ocean or take the children to the Two Oceans Aquarium.
Cape Town is peppered with renowned gourmet restaurants serving a wide selection of dining options, as well as wines from the famous nearby winelands, Stellenbosch and Franschhoek.
Transfer time
30 minutes from Cape Town International Airport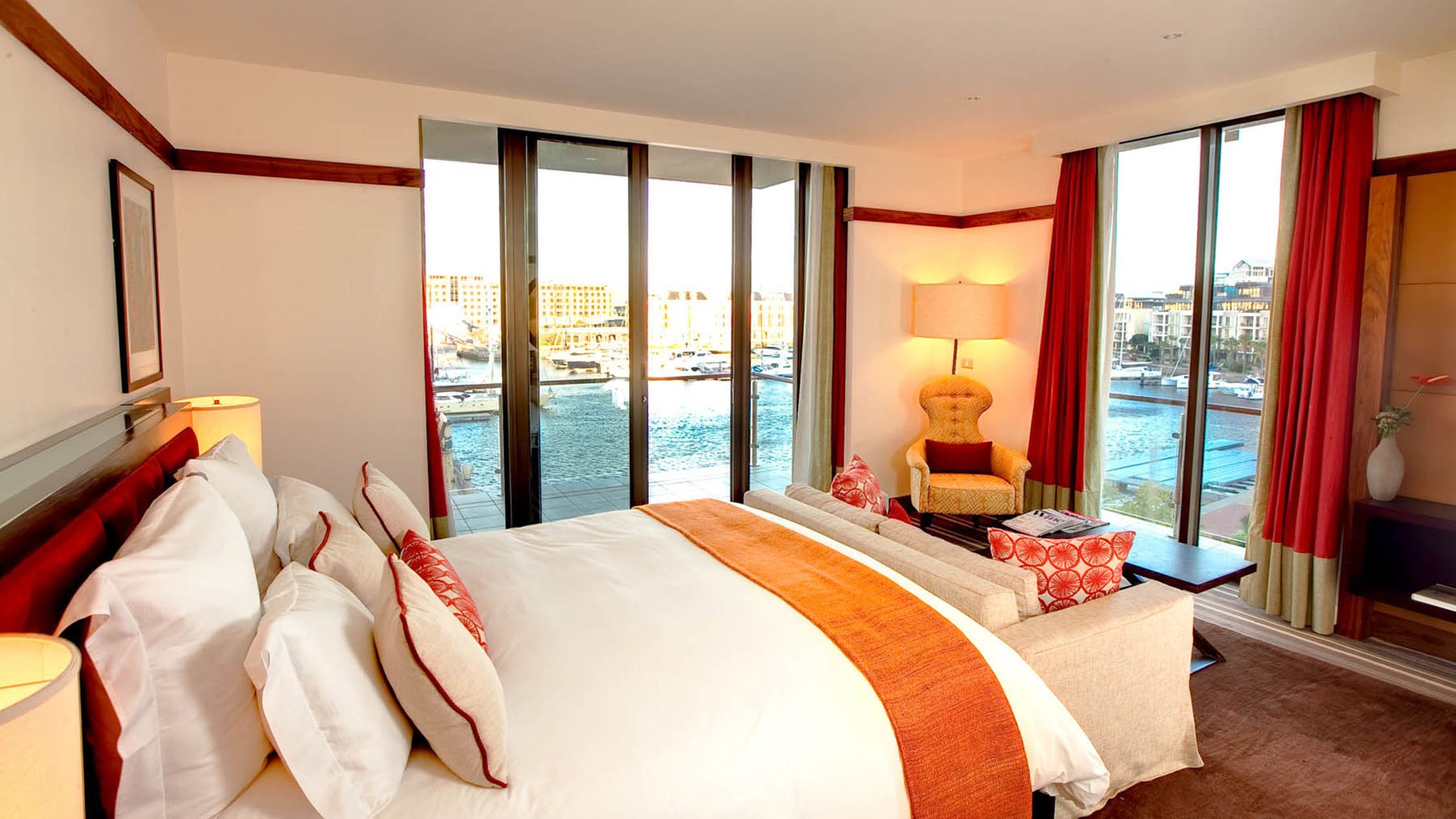 Marina Harbour Room
Spacious interiors, a large balcony and spectacular views of the famous V&A Waterfront area greet you in this modern, elegant room. Choose from a harbour view room on the first and second floors, a mountain view room on the first three floors with views over the Table Mountain, or treat yourself to a Premier Room on the fourth and fifth floors for the best views.
63m²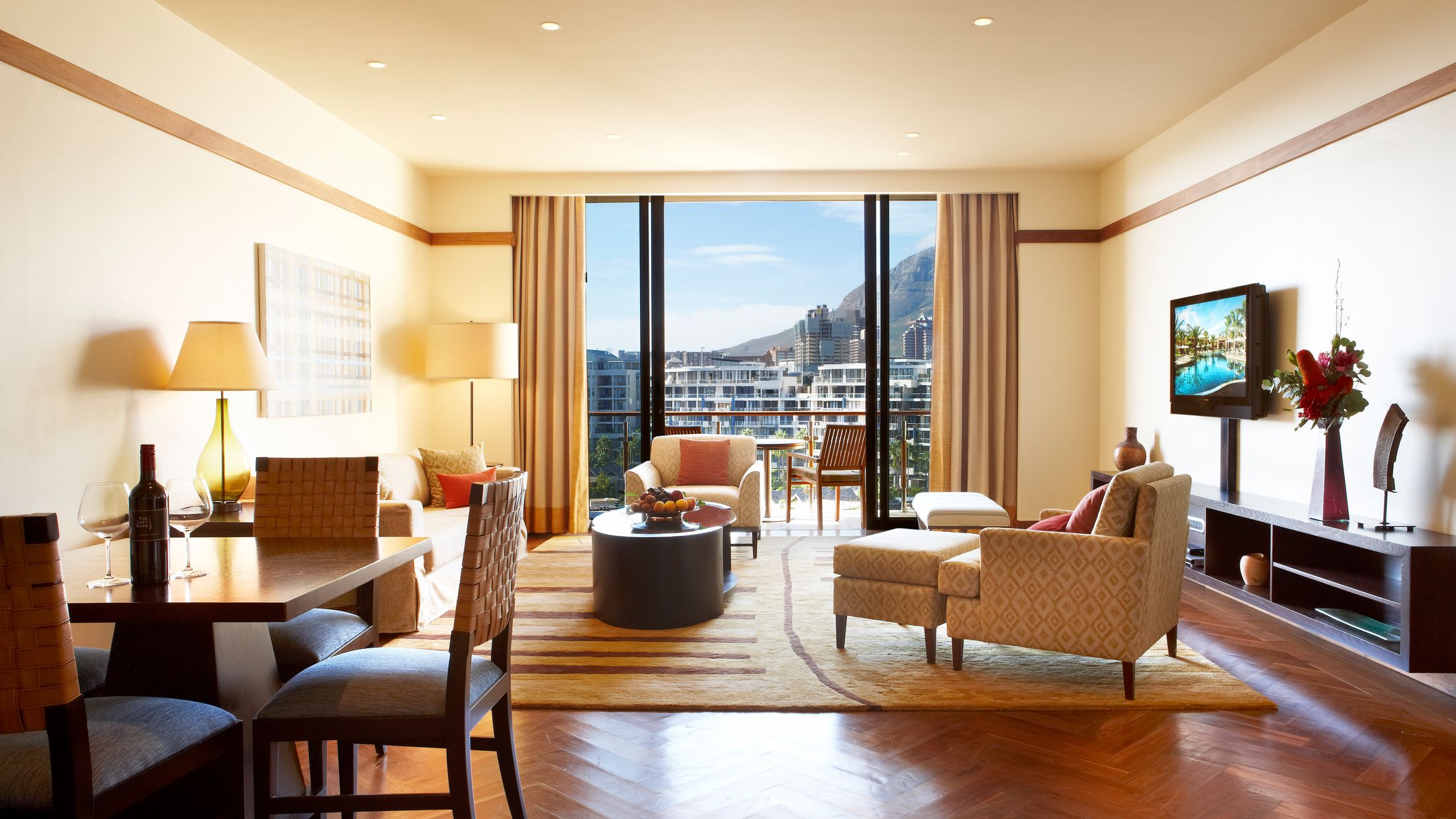 One Bedroom Marina Suite
Look out over Table Mountain from the large windows and balcony, enjoy private in room dining, an en suite with a rain shower and bath, a king sized bed and walk in wardrobe. Relax in spectacular interiors with warm hues. Your stay includes added extras like a free 30 minute personal training session and complementary bottle of South African wine on arrival.
123m²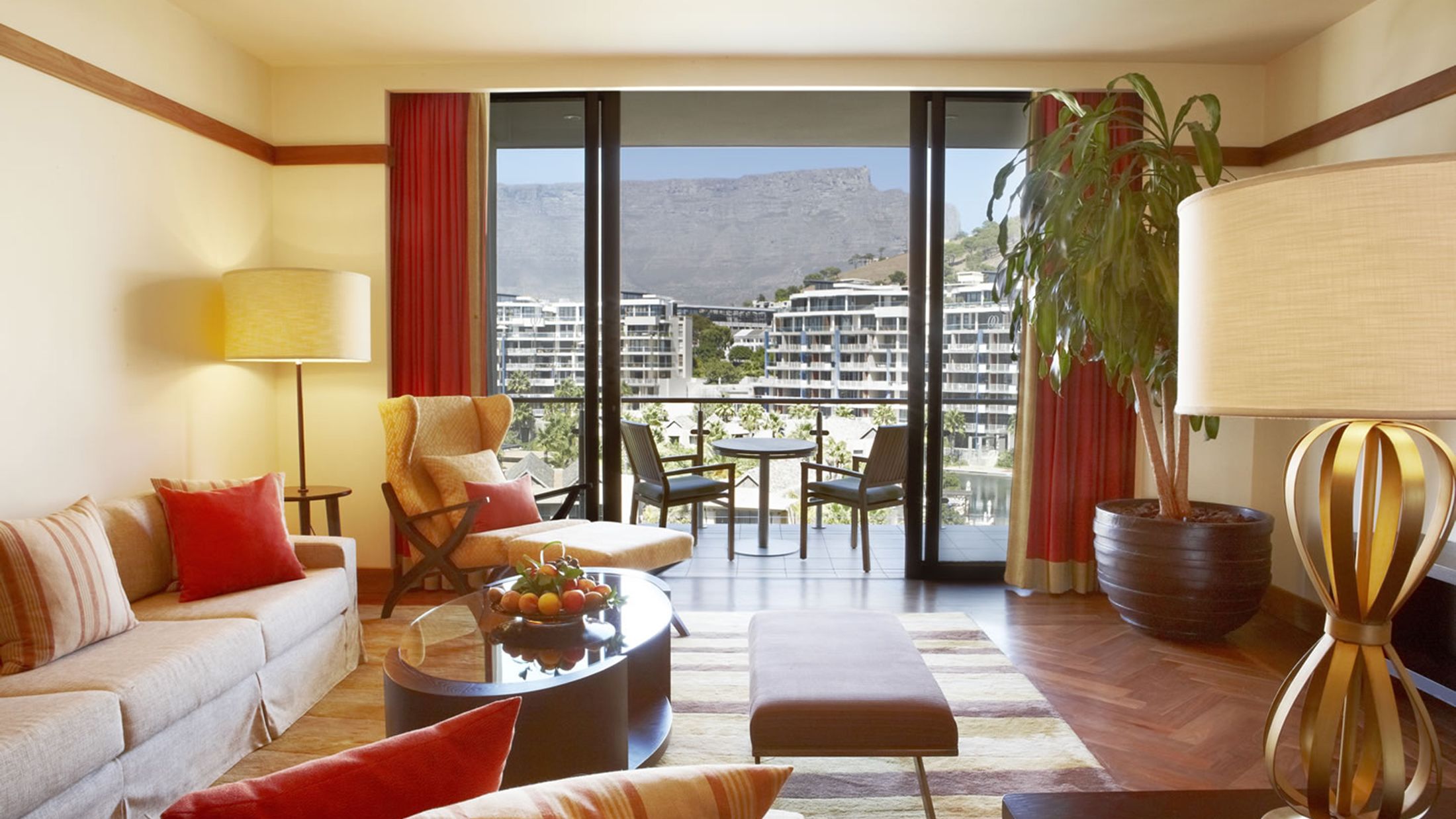 One Bedroom Marina Grand Suite
A spacious room with large windows and a balcony with views of Table Mountain. Relax on the king sized bed and take in the beautiful warm interiors, enjoy private dining, dual walk in wardrobes and a large en suite bathroom. You can also enjoy a complementary bottle of wine on arrival, as well as a free 30 minute personal training session.
155m²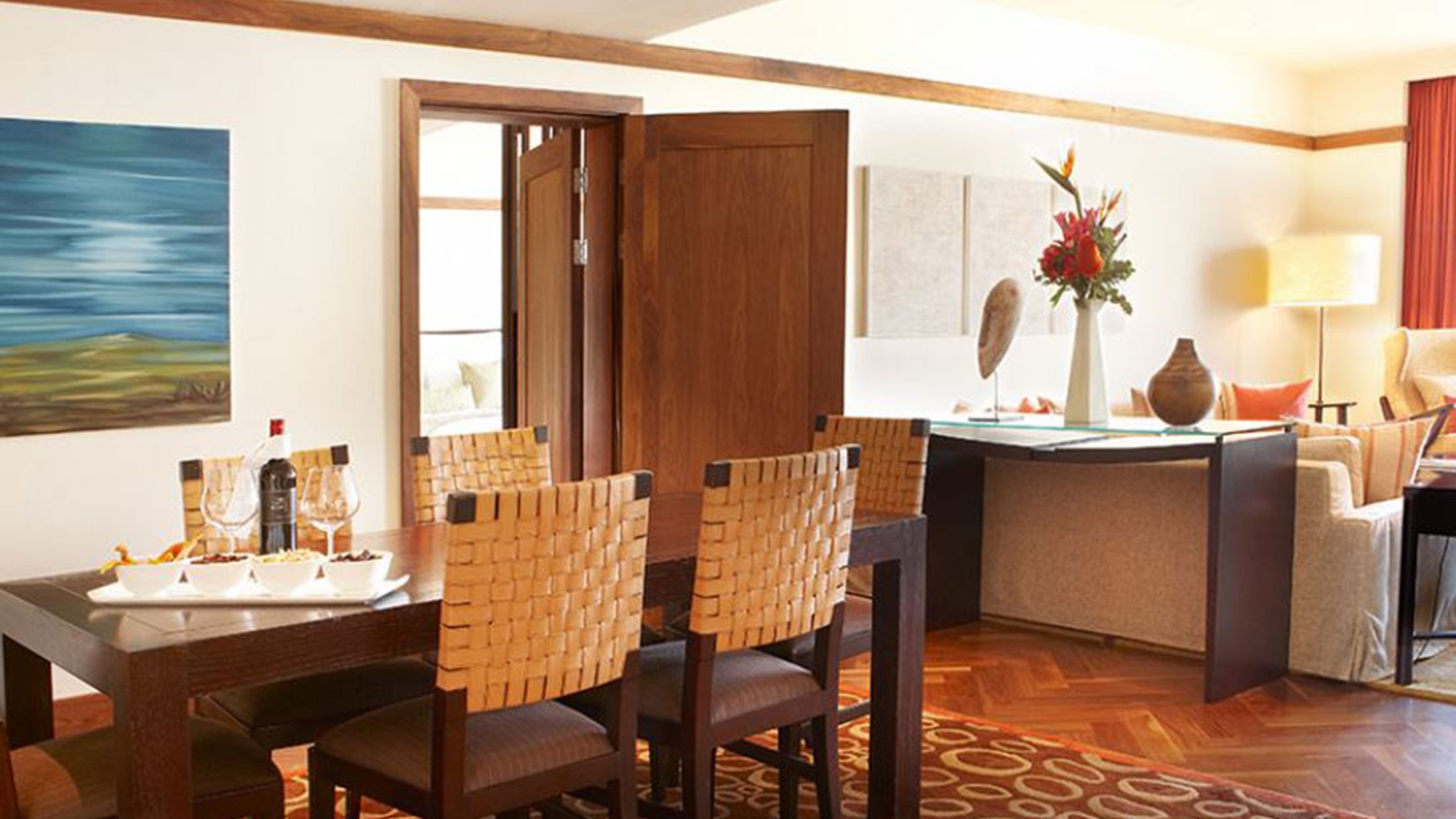 Two Bedroom Family Suite
One bedroom with two luxurious queen sized beds and one bedroom with a king sized bed, as well as a lounge and dining room make this ideal for families. The main bathroom has his and hers en suites, connected by a walk in wardrobe. Both bedrooms and the living area feature large private balconies. Contemporary interiors combine an African feel with all the amenities you need for a comfortable stay.
218m²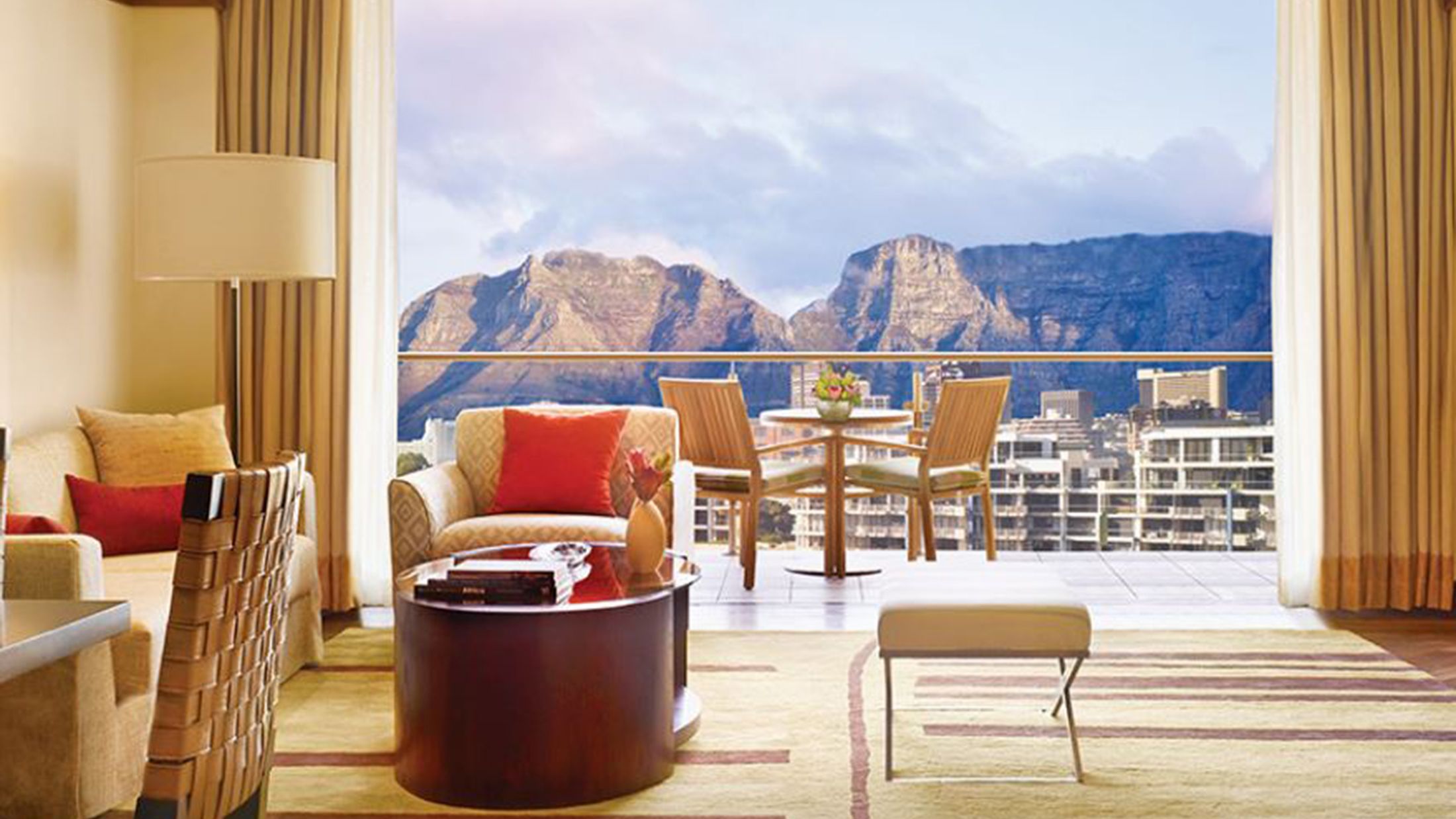 Two Bedroom Premier Family Suite
One bedroom includes two king sized beds while the other contains a luxurious king sized bed. Contemporary African art adorns the walls, while you can also enjoy excellent amenities, including three spacious en suites. Guests can also choose private in room dining, canapes and sparkling wine before sunset, a complementary bottle of fine South African wine on arrival, personalised itineraries and more.
218m²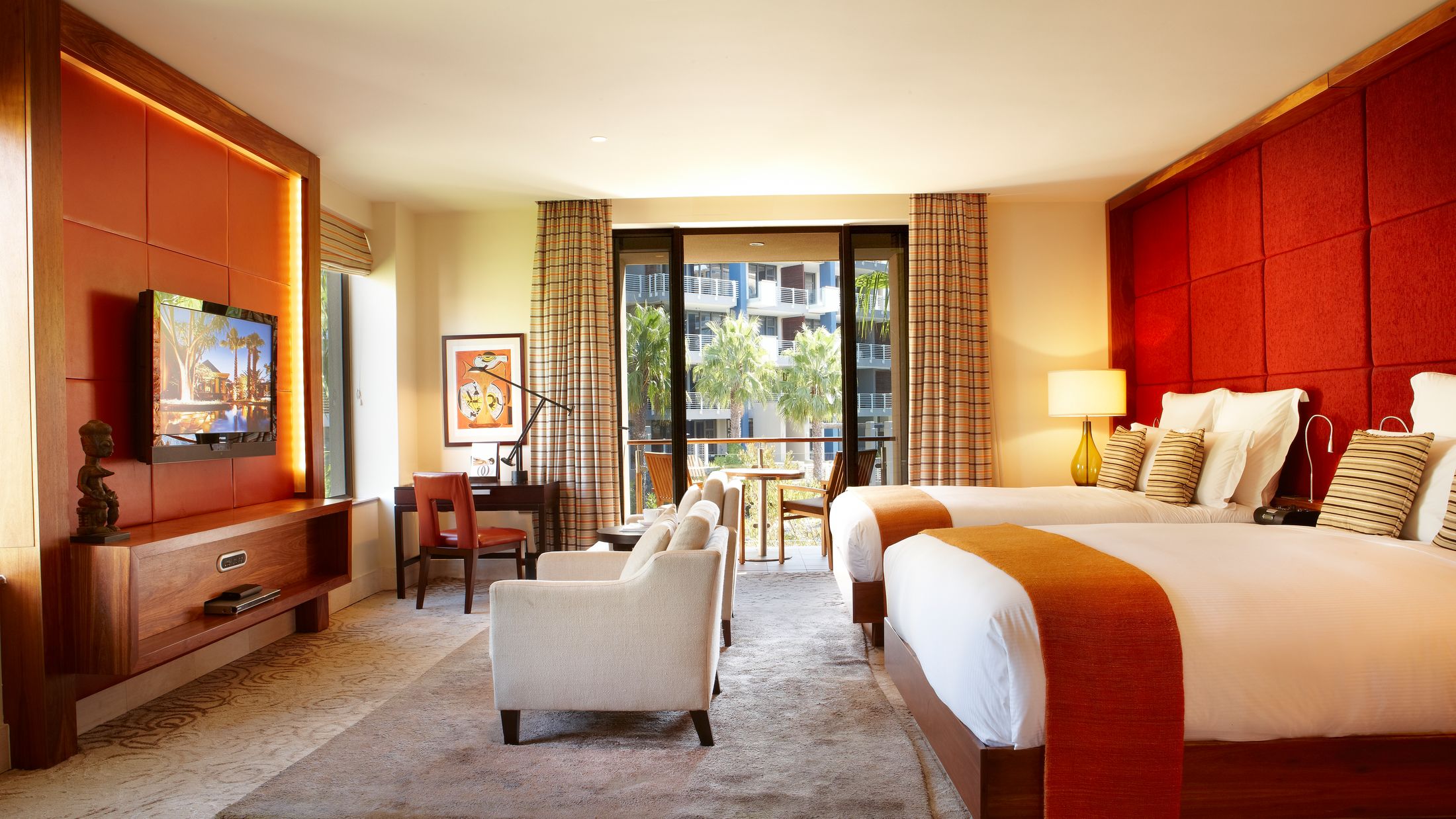 Island Superior King/Double Queen
Located on the hotel's private, landscaped island, 32 spacious rooms are located around the serene infinity pool area. Choose two queen sized bed or one king sized bed and a large luxurious en suite. Interconnecting rooms are available for families.
73m²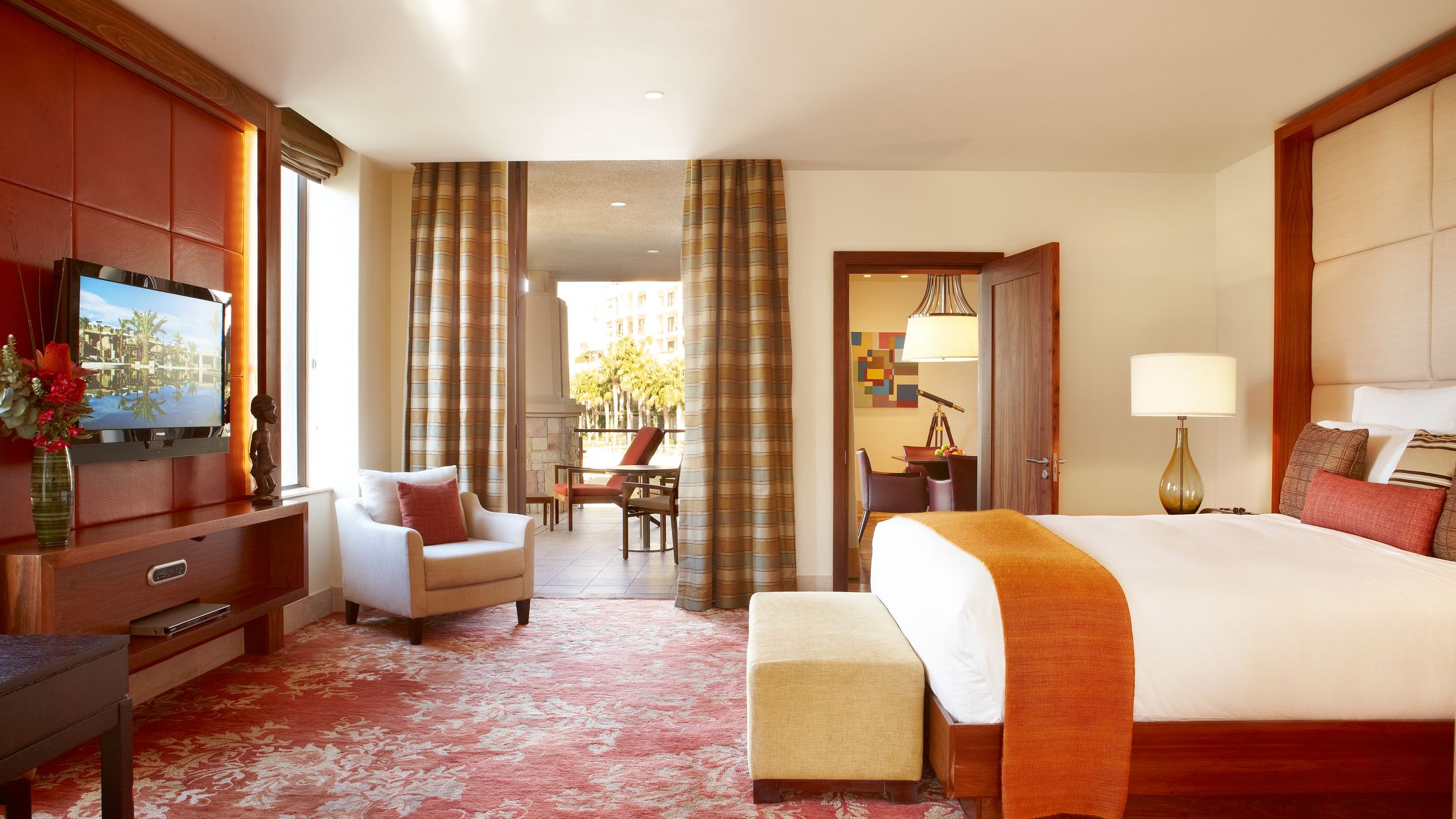 One Bedroom Island Suite
Look out over the tranquil, landscaped gardens and infinity pool of the hotel's private island as you enjoy bright, spacious interiors, a walk in wardrobe, seating area, king sized bed and more. The suites also come with a large private balcony, a four seater dining table, complementary pressing service and more.
115m²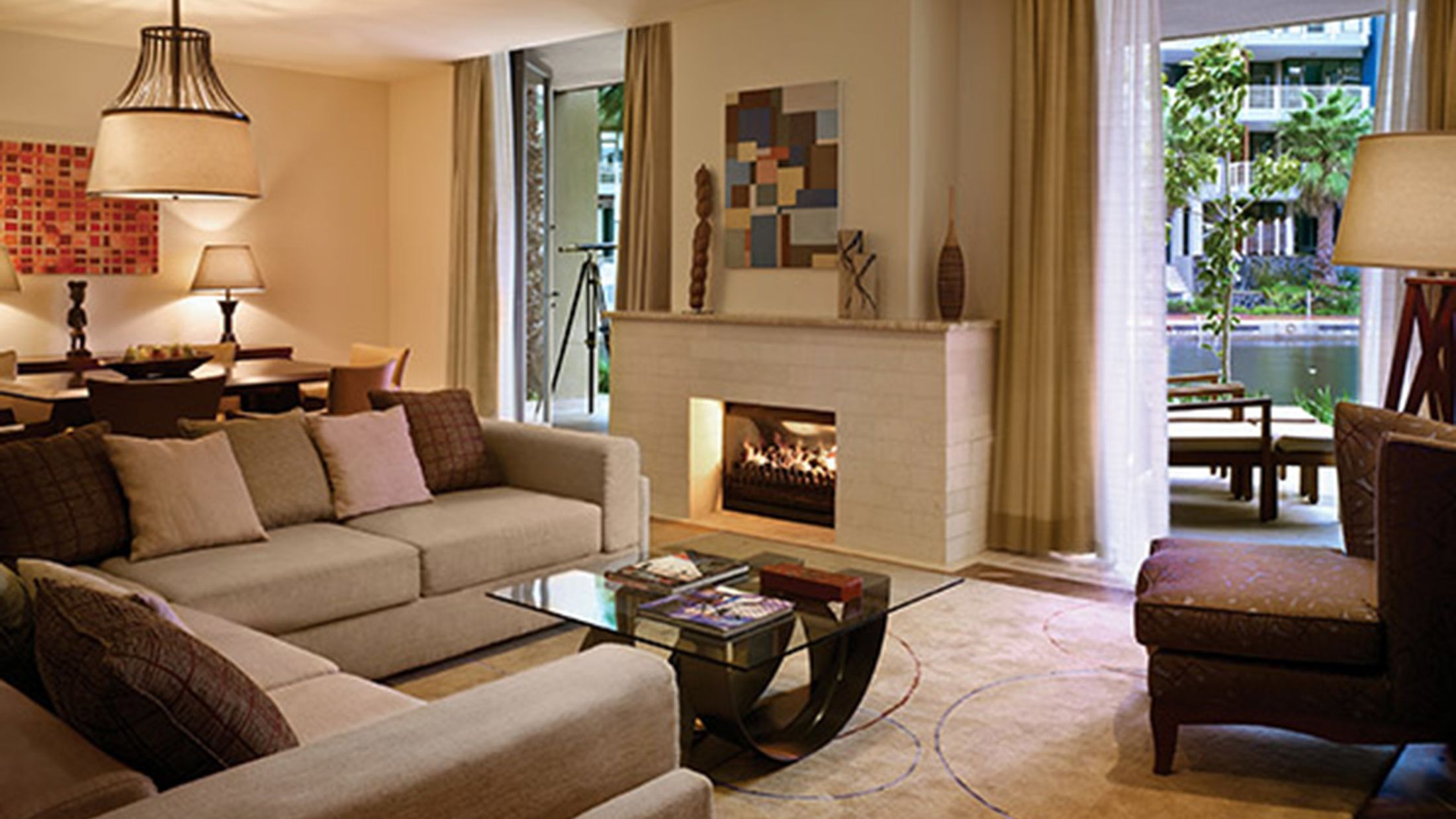 Two Bedroom Island Suite
One of the bedrooms has a king sized bed and the other two queen sized beds, perfect for families. Walk in wardrobes, two large en suites and views of the infinity pool and landscaped island gardens make this a luxurious place to relax. There is also a large lounge and dining area, as well as a kitchen with a separate entrance, allowing you to book a private chef for a fee.
254m²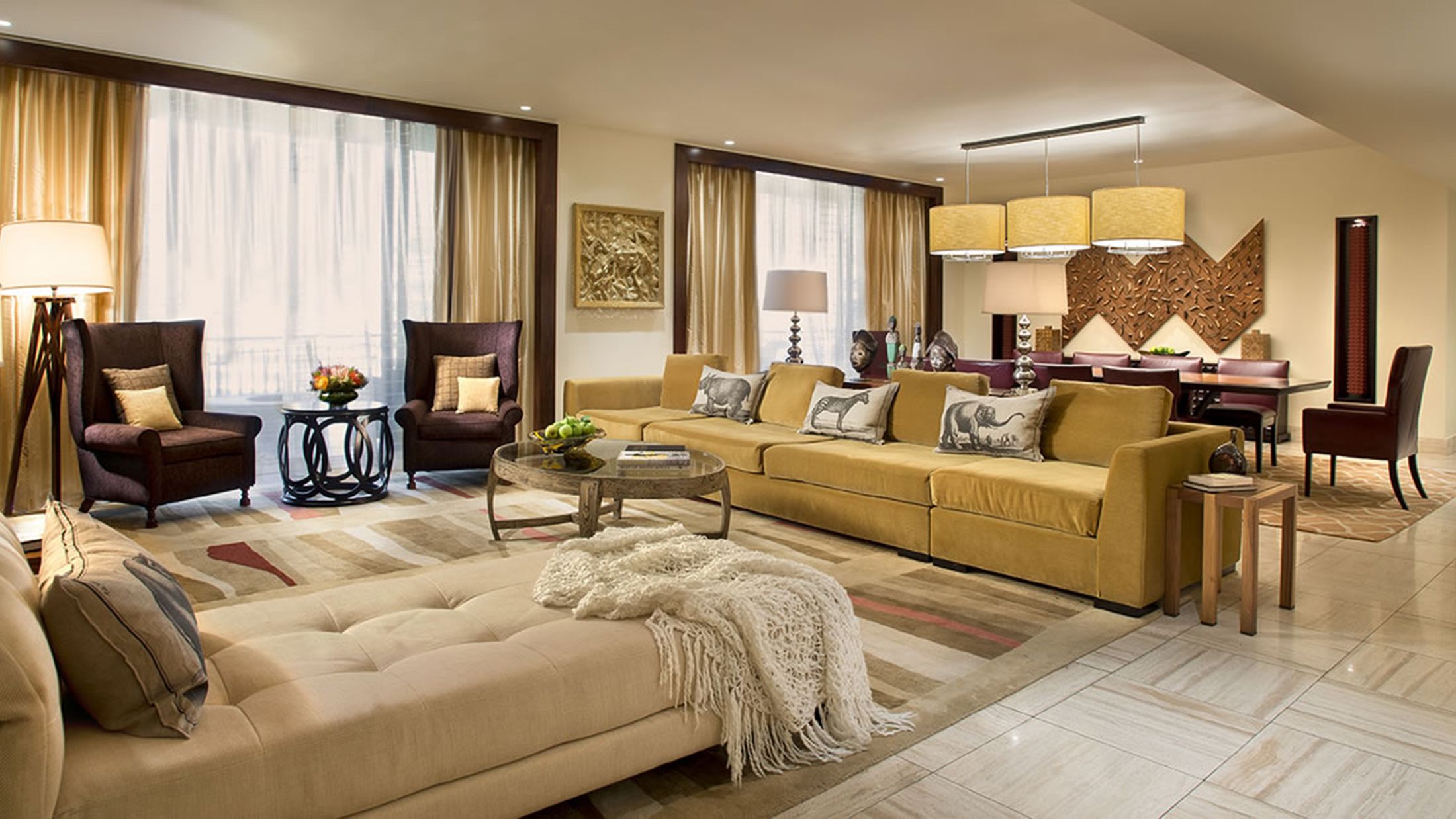 Table Mountain Suite
Leading out of floor length windows, the large balconies offer spectacular views of Table Mountain. Relax in opulent surroundings, with a 12 seater dining table, large entertainment area, personal gym and more. A walk in closet, his and hers bathrooms with a freestanding bath where you can take in the views, butler's kitchen and more are offered. Guests can also use the interconnecting doors with the Premier Marina Table Mountain Room to create a family suite.
316m²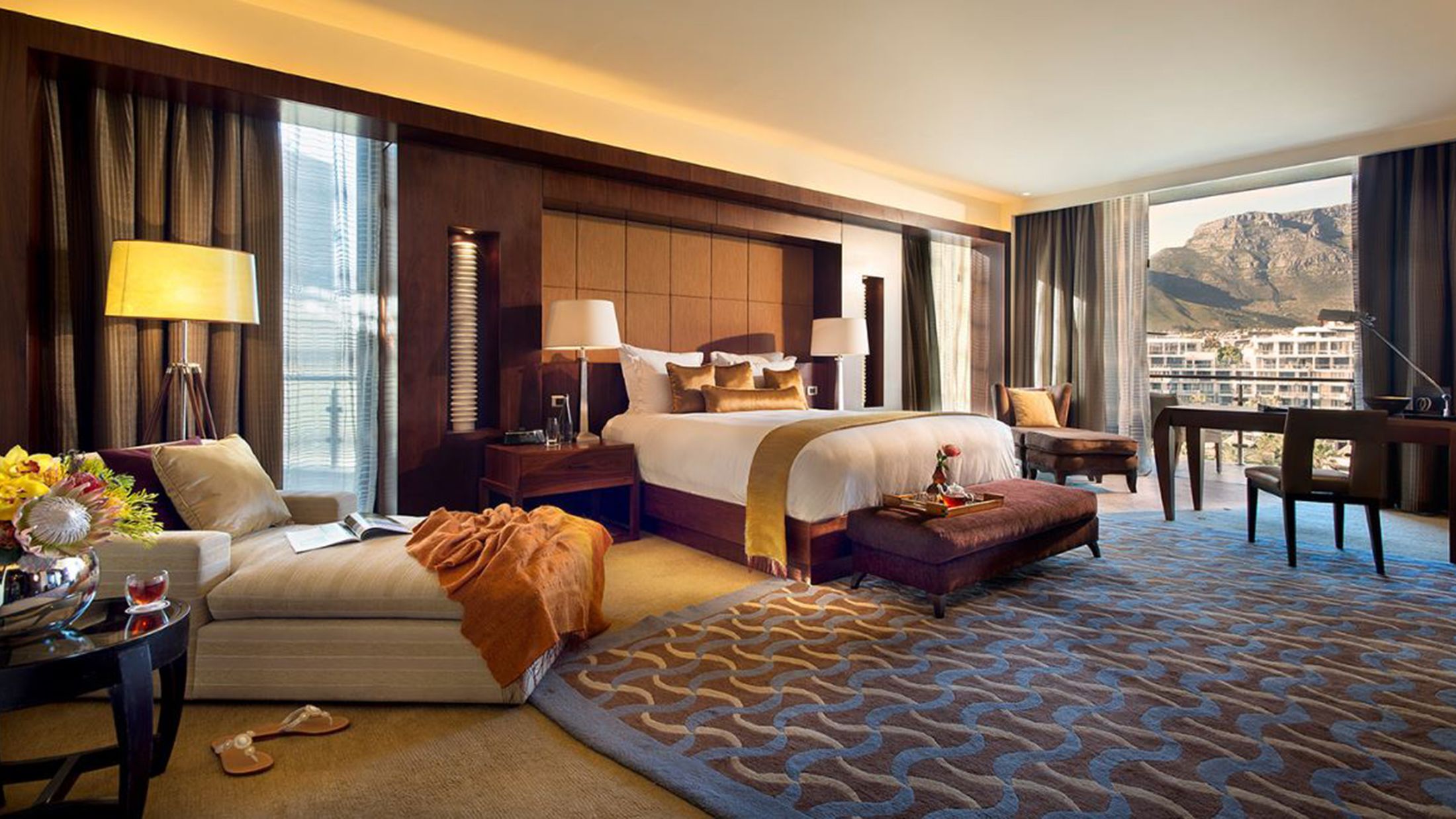 Presidential Suite
The ultimate in luxury, the Presidential Suite has two bedrooms, views of the iconic Table Mountain and the V&A Waterfront, warm, opulent interiors and a large private terrace. Entertain up to 12 guests in the dining area and take in the modern African artwork as you enjoy a private butler and chef service along with other luxury amenities.
383m²

Based on 1936 traveller reviews

92% of travellers recommended this hotel
Travellers Ratings
What to expect
Reviews
Oceanpotions,
Dec 12 2018
My assistant and I decided on a bit of a spoil this afternoon as it was pur last lunch together for the year. The One and Only is right across the street and neither if us had been there, so we...
My assistant and I decided on a bit of a spoil this afternoon as it was pur last lunch together for the year. The One and Only is right across the street and neither if us had been there, so we decided to give it a bash. Excellent service from our waiter, Sandele and there, anything even veering in thecdorectik of excellence came to a grinding halt. We waited for almost an hour for the hotel's excuse for a Caesar's Salad : Some chopped up chicken, two dried up pieces of toast and three tomato halves. Not a shard of Parmesean in site and the avocado was a paid, added extra, so without that, there would not have been one single shard of anything green or even vaguely resembling a salad on the plate. Food and Beverage Manager ~ I am not even vaguely optimistic about your representation to our international guests, as a five star establishment... Axxx
View full review
jauneshc, Chicago, Illinois
Dec 11 2018
This is a place you want to stay with family or friends.They made you feel like you were a permanent guest. I loved all of the staff and services. I???d love to visit other one & only resorts. This one...
This is a place you want to stay with family or friends.They made you feel like you were a permanent guest. I loved all of the staff and services. I???d love to visit other one & only resorts. This one hit the top of the charts for us..
View full review