A unique eco friendly boutique resort on the beach in Khao Lak
The contemporary beachfront villas with private pools were made for romance and honeymoons
Indulge in a bespoke spa treatment or watch the sunset from the resort's luxurious infinity pool
Enjoy tasty Thai fusion cuisine, as well as diving, snorkelling or swimming
Named one of the best new hotels on Conde Nast Traveller's Hot List 2012, Casa De La Flora wows with architectural style, innovative, eco friendly design and five star boutique luxury. This intimate resort has only 36 villas, decorated in a contemporary style, each with their own private pool. Just steps from the Andaman Sea, the resort is perfect for beach and nature lovers looking for a romantic hideaway. Casa De La Flora is made for the discerning couple with an eye for style and architecture.
Couples and honeymooners will delight in the private pools, bespoke Thai spa, and can enjoy a sundowner on the beach before sampling the restaurant's Thai fusion cuisine. The resort also offers a wide range of activities, including Thai boxing, bamboo raft building and white water rafting. Speak to the staff, who can also arrange tours to nearby islands, Phuket excursions, or snorkel and dive adventures.
Facilities
Bars & Restaurants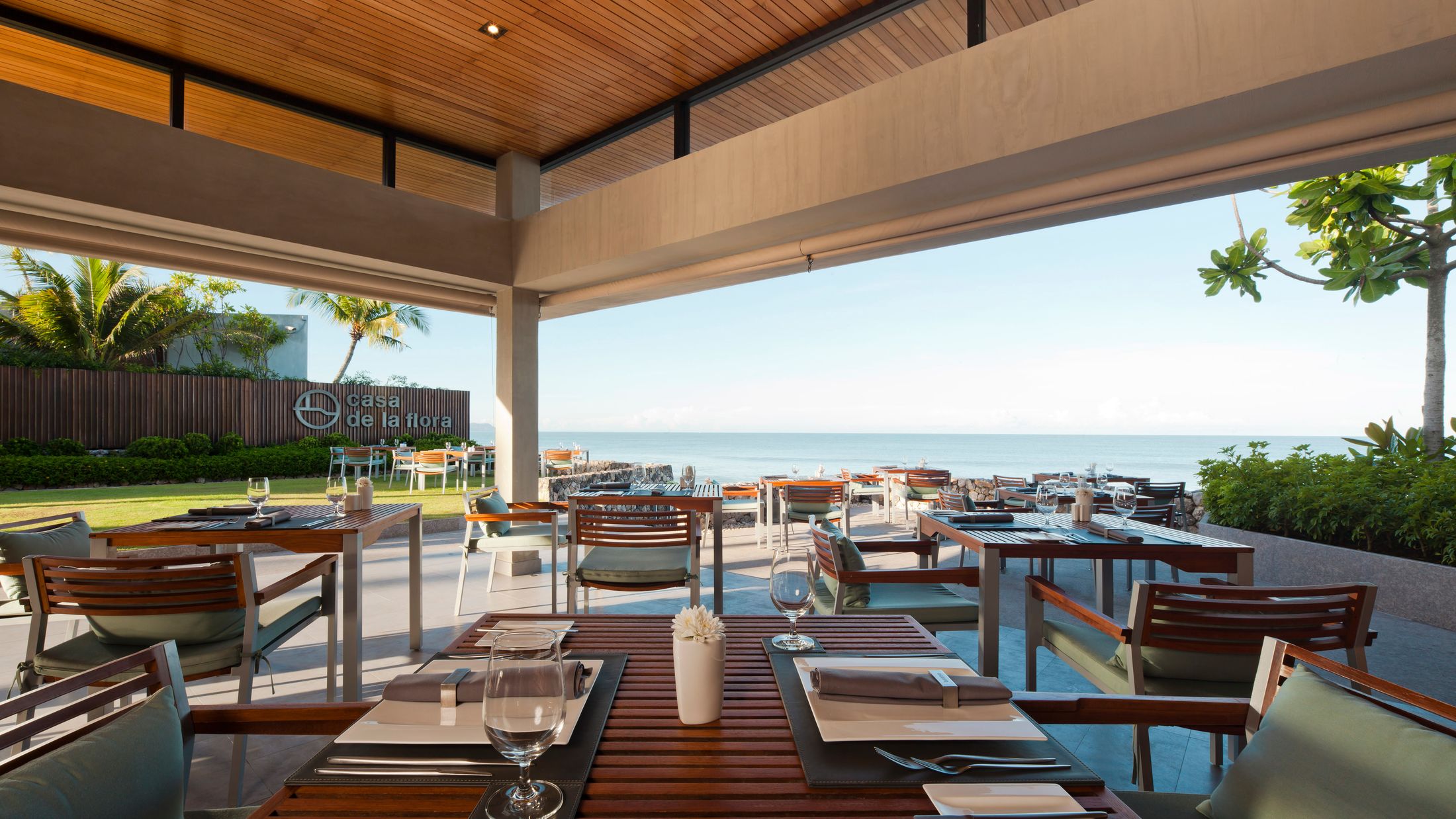 La Aranya Restaurant
La Aranya, restaurant and bar offers fine international cuisine with a unique Thai fusion. Dishes include seared tuna or salmon napoleon, made from local ingredients. A hot breakfast is also offered daily.
Beach & Pools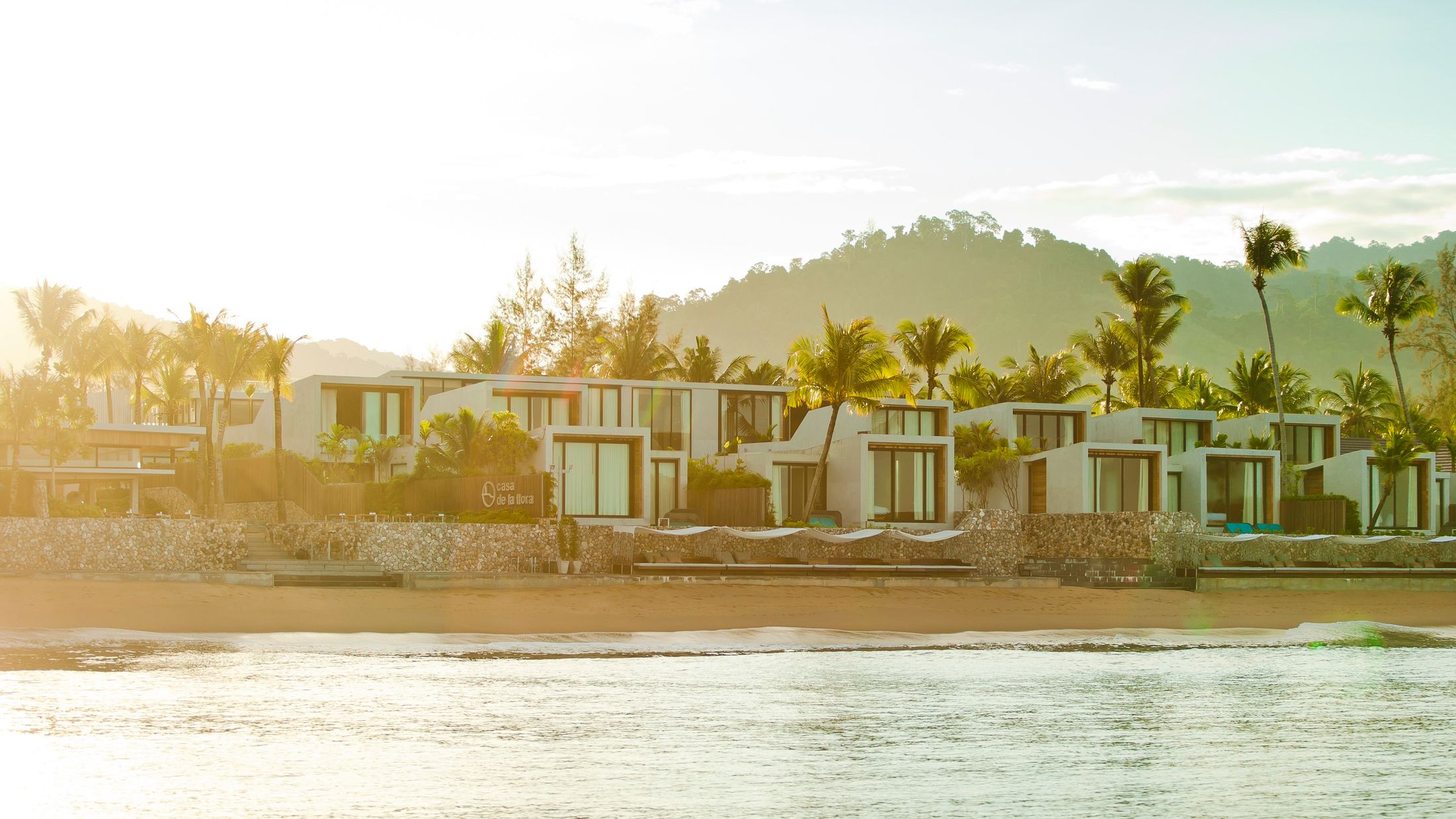 Beach
Casa de la Flora is set right on one of Khao Lak's most beautiful golden sandy beaches, where you can relax on loungers or take a dip in the ocean.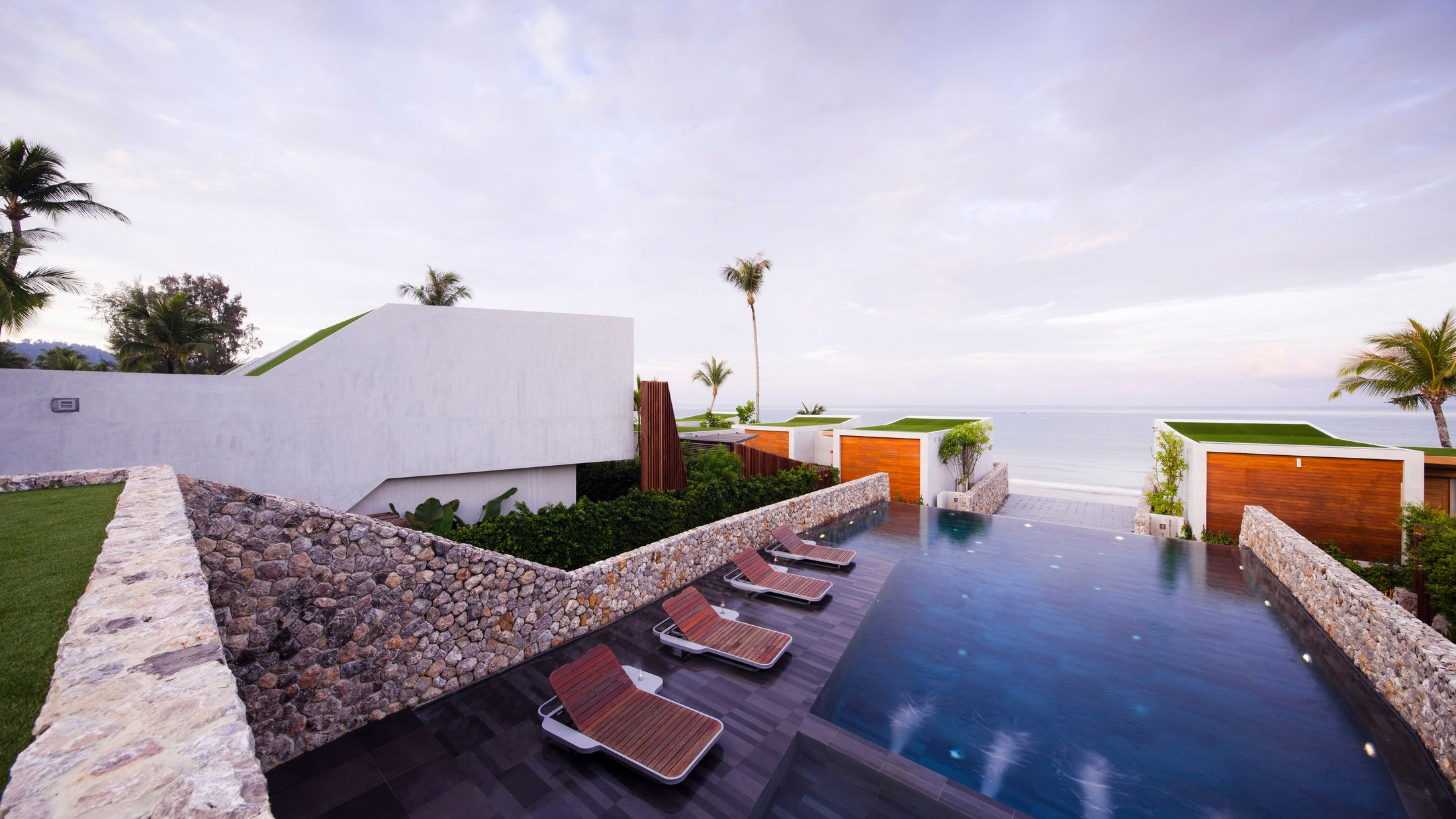 Pool
A gorgeous infinity pool, free of chlorine and chemicals, is available to all guests, as are sun loungers, umbrellas, and towels. All guest villas also have private pools.
Spa & Wellness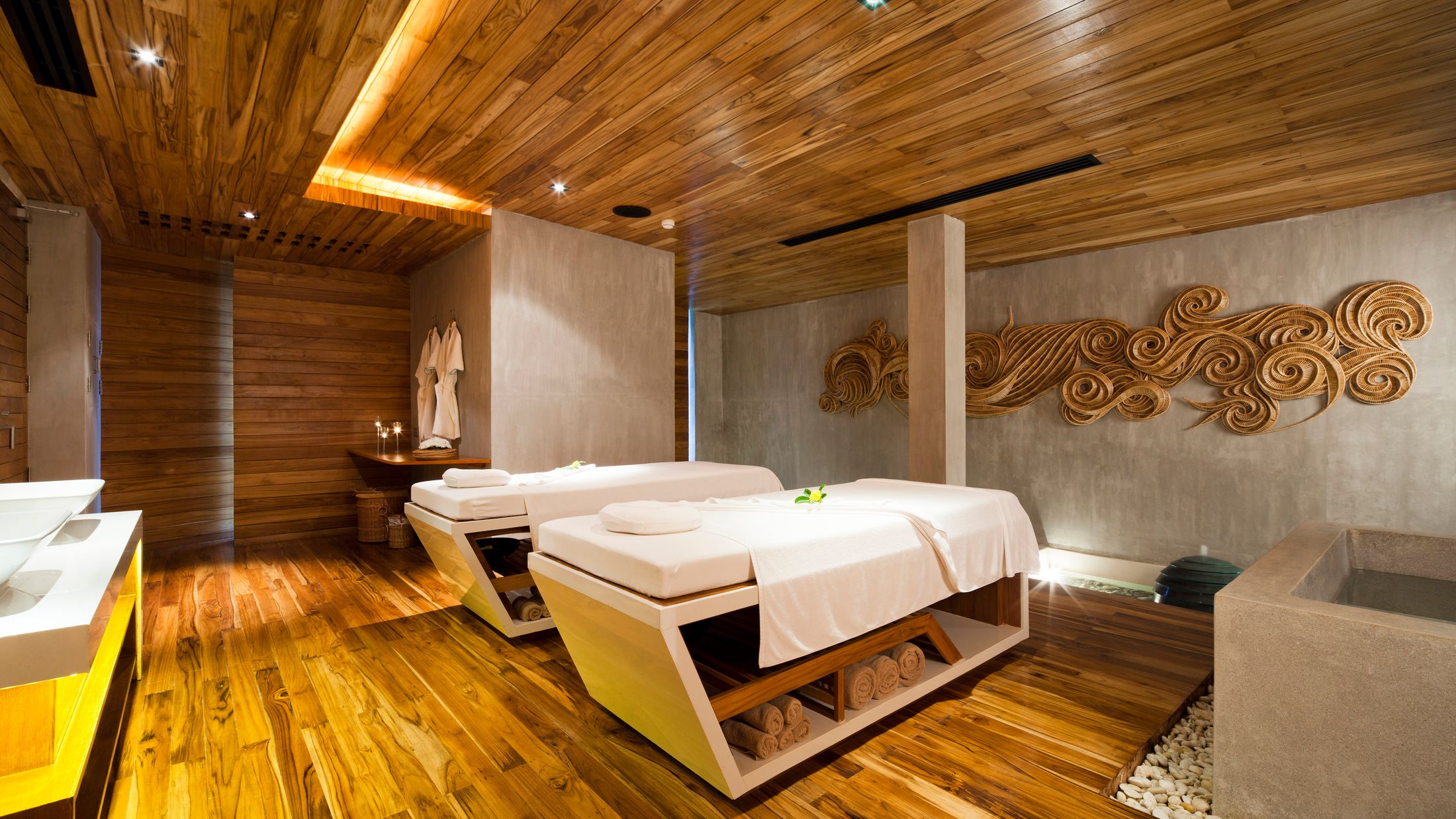 Spa La Casa & Gym
Spa La Casa creates bespoke spa treatments, massage and facials, based on Thai and European techniques. Luxury spa brand Anne Semonin products are used for the ultimate in relaxation.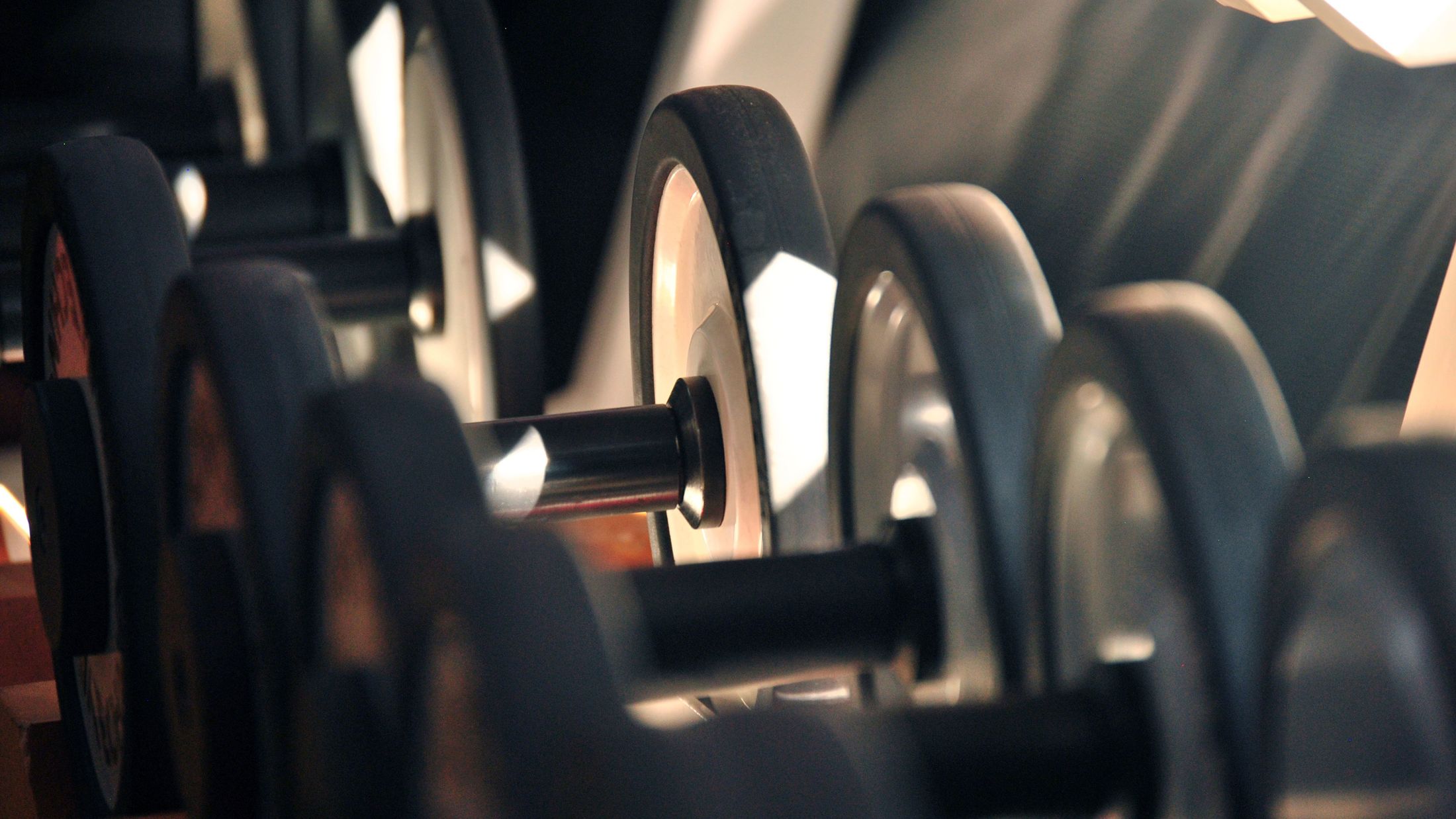 Fitness Centre
A full fitness centre is also available, allowing guests to keep up their exercise regime on holiday.
Activities & Entertainment
Daytime Activities
Many activities and water sports are offered daily, including boat trips, kayaking tours and lots more. Keep active with stand up paddle boarding, or rent a boat for the day. Casa de la Flora resort also offers a library for guest use. Here you'll find a relaxed atmosphere where you can read the newspapers, relax with a book or enjoy the WiFi. If you're in the mood for exploring, the resort organises tours and excursions to all points of interest in the area, with private tours available.
About the location
Khao Lak ('khao means mountain in Thai') does not fail to live up to its name- think dramatic mountains and cliffs, tall waterfalls, rich green jungle and rugged hiking trails. Nearby Khao Sok National Park is paradise for nature lovers, offering river canoeing, caves and rainforests, all made for exploring, complete with bright tropical flowers and bird life.
Of course, the beaches are equally inspiring, with only a handful of luxury hotels dotted among the clean golden sand beaches, coconut palms, and sparkling blue waters.
The beaches and sea are made for divers and snorkelers, rich with wrecks, coral reefs, and tropical marine life. Favourites include Khao Na Yak reef and Similan Islands Marine Park. Take the plunge and learn to dive at one of area's PADI dive shops, or head out for a day of guided snorkelling.
Transfer time
Casa de la Flora is 90 minutes from Phuket Airport.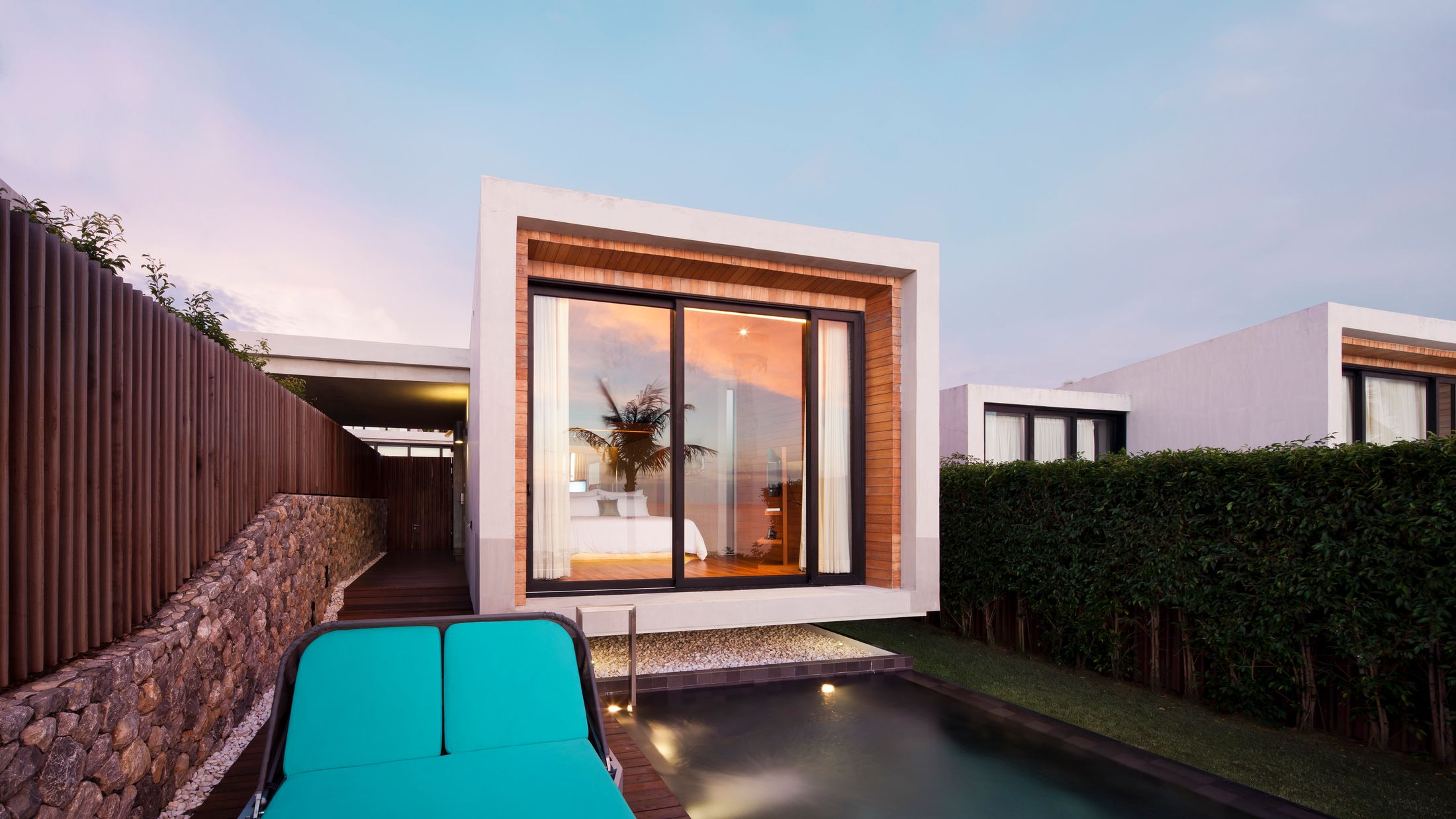 Beachfront Pool Villa
Max 2 adults
Beachfront Pool Villas are approximately 70m² including the outside space that has an outdoor pool and terrace area. The villa features a comfortable bedroom and the bathroom boasts a two-person bathtub and walk-in rain shower.
70m²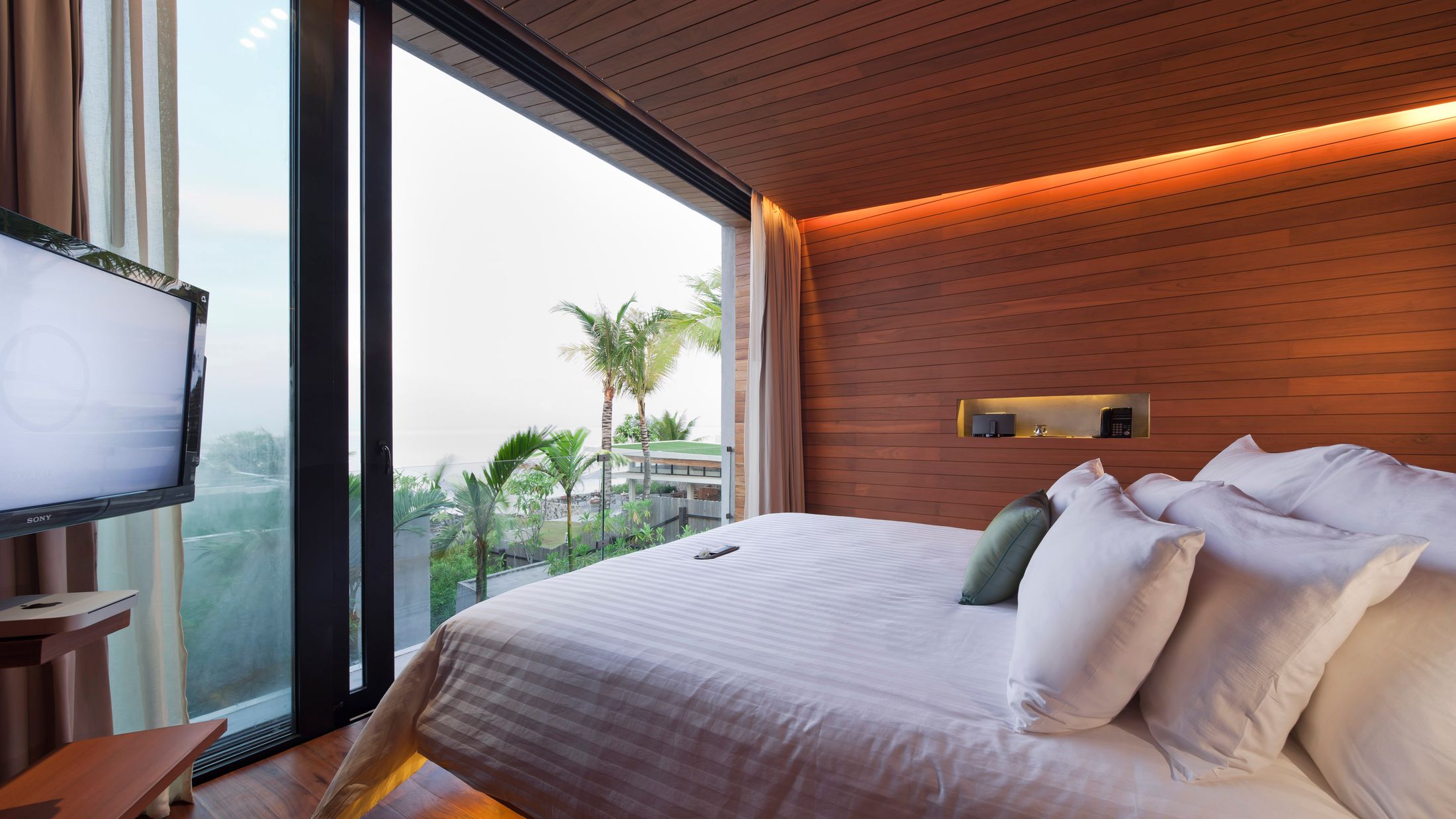 Duplex Grand Pool Villa
Max 3 adults
Duplex Grand Pool Villas are approximately 110m² including the outdoor private pool and terrace. Split over two levels, the bathroom boasts a two person bathtub and the bedroom has a king size bed with floor-to-ceiling windows to enjoy the ocean view. Downstairs a spacious living area can be found that leads onto the private deck with pool.
110m²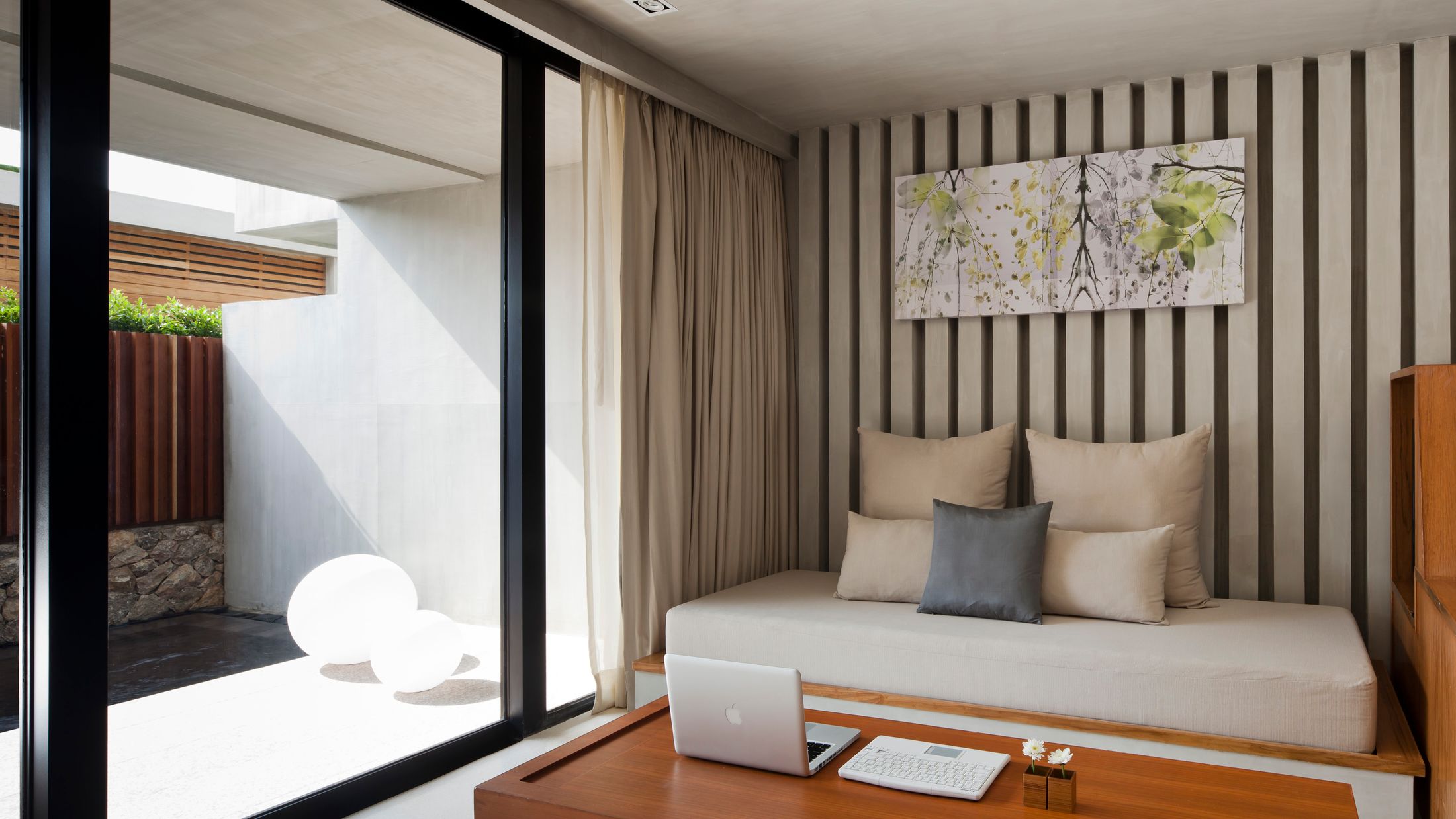 Duplex Pool Suite
Max 3 adults
Duplex Pool Suites are approximately 90m² including the outdoor private plunge pool and terrace. Split over two levels, the downstairs area has a living room with floor-to-ceiling doors that open onto the pool area. Upstairs a terrace, bedroom and spacious bathroom can be found with a large bathtub that looks out onto the resort.
90m²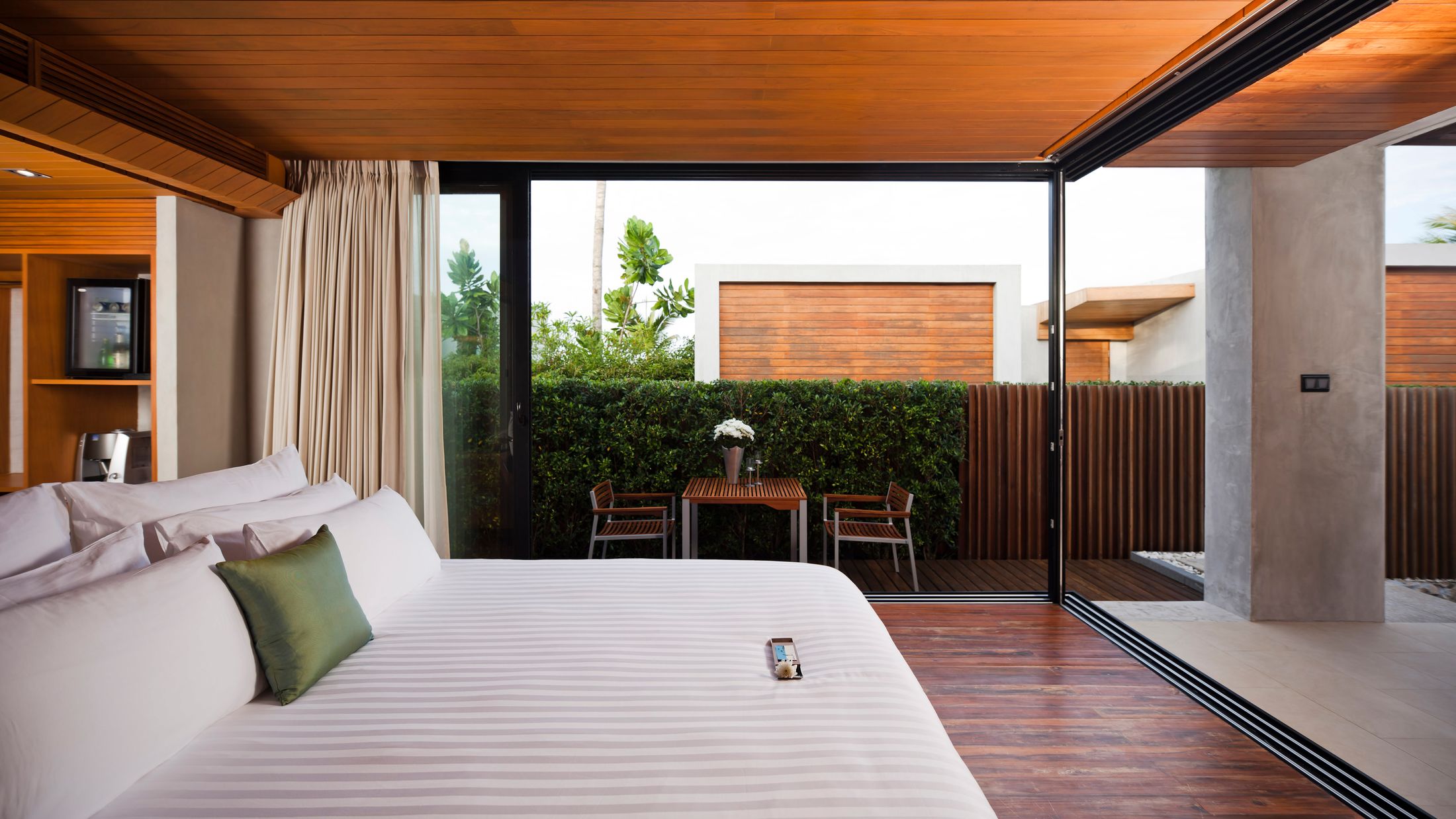 Studio Pool Villa
Max 2 adults
Studio Pool Villas are approximately 70-90m² including the outside space that features a private swimming pool and furnished terrace. The villa boasts facilities that include a Mac Mini®, a minibar that is replenished daily, daily newspaper, pillow menu and Wi-Fi. The bathroom has a walk-in rain shower and separate bathtub for two.
70-90m²
Early booking discount
Save up to 50% on the hotel price for stays from 2 nights or more for holidays between 01 April 2018 - 31 March 2019.
Save up to 10% on the hotel price for holidays between 11 January - 25 December 2018 and 11 January - 31 March 2019 booked at least 60 days or more prior to departure.
Spa offer
Stay for a minimum of 7 nights or more and receive a free 60 minute Thai Massage at the La Casa Spa for up to 2 guests for holidays between and 11 January - 25 December 2018 and 11 January - 31 March 2019.

Based on 611 traveller reviews

92% of travellers recommended this hotel
Travellers Ratings
What to expect
Reviews
"
5star property with 2star service
Nana7103,
Jan 23 2019
The hotel was quiet, with a beautiful view and a small but comfortable pool. The restaurant was small, but the staff did their best and the food was not great, but it was good. The customer...
The hotel was quiet, with a beautiful view and a small but comfortable pool. The restaurant was small, but the staff did their best and the food was not great, but it was good. The customer service at the reception could not be 5star level and it was local guest house level. While I was staying 4nights at the hotel, nobody explained the hotel program and I did not even know if there was a gx program until checkout and did not give any information about nearby. It was a very unprofessional level as a lodging complex that occupies more than 15,000 baht per day. The management of hotel was very poor. 5 star property with 2 star service. Service needs to improve a lot. I do not want go again
View full review
"
Great luxurious family stay
nishkkky, Sydney, Australia
Jan 21 2019
Travelling with a one year old, it was a relaxing stay at this luxurious property. Great amenities, with fantastic sea views from the duplex private pool villa. It does cost more than usual luxury...
Travelling with a one year old, it was a relaxing stay at this luxurious property. Great amenities, with fantastic sea views from the duplex private pool villa. It does cost more than usual luxury hotels in Thailand, but considering the inclusions and the quiet area of Khao Lak, it was worth it. Will definitely return
View full review