Nestled in the hillside on the west coast of Phuket, overlooking Kamala Village and the Andaman Sea, Keemala offers a unique retreat of 38 luxury pool villas and cottages, all of which feature their very own private pool. Part of the Small Luxury Hotels of the World, Keemala offers a range of experiences to enhance your wellbeing from yoga, pilates and meditation to 'feast for the senses' for those who enjoy cooking whereby guests can source, prepare and enjoy cuisine with the chef. Whether you choose to relax and unwind in the privacy of your villa, or explore the nearby Kamala and Patong beaches, your stay at this unique retreat is sure to be a memorable one.
Hotel child prices apply to ages 4-11 years.
The hotel has 38 rooms.
Added value
Early booking offer
Save up to 10% on the hotel price when booking at least 90 days in advance for holidays between 28 December 2018 - 05 January 2019.
Facilities
Bars & Restaurants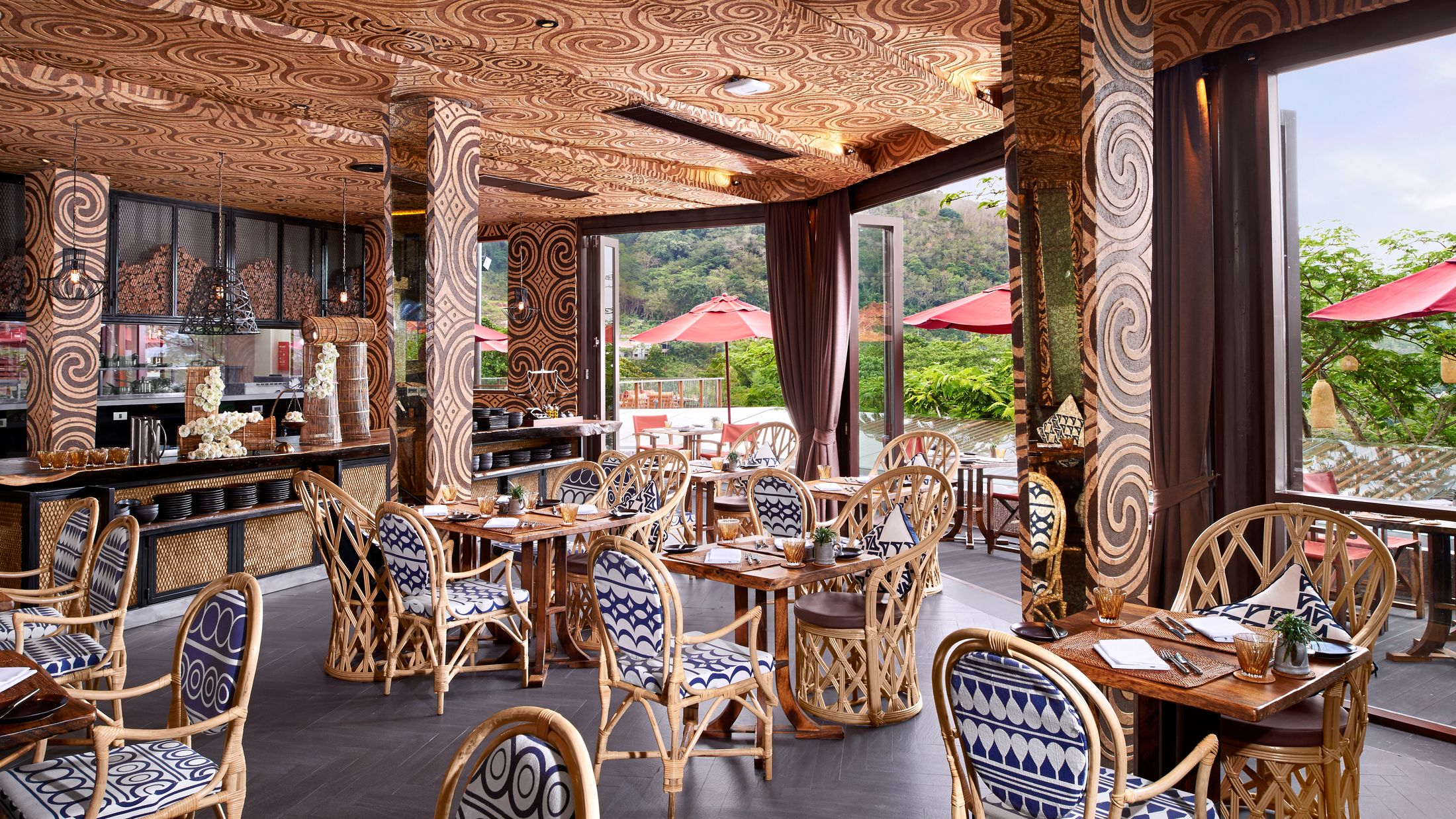 Mala Restaurant
The main restaurant offers a variety of southern Thai and international cuisine with indoor and outdoor seating.
Open for breakfast, lunch and dinner.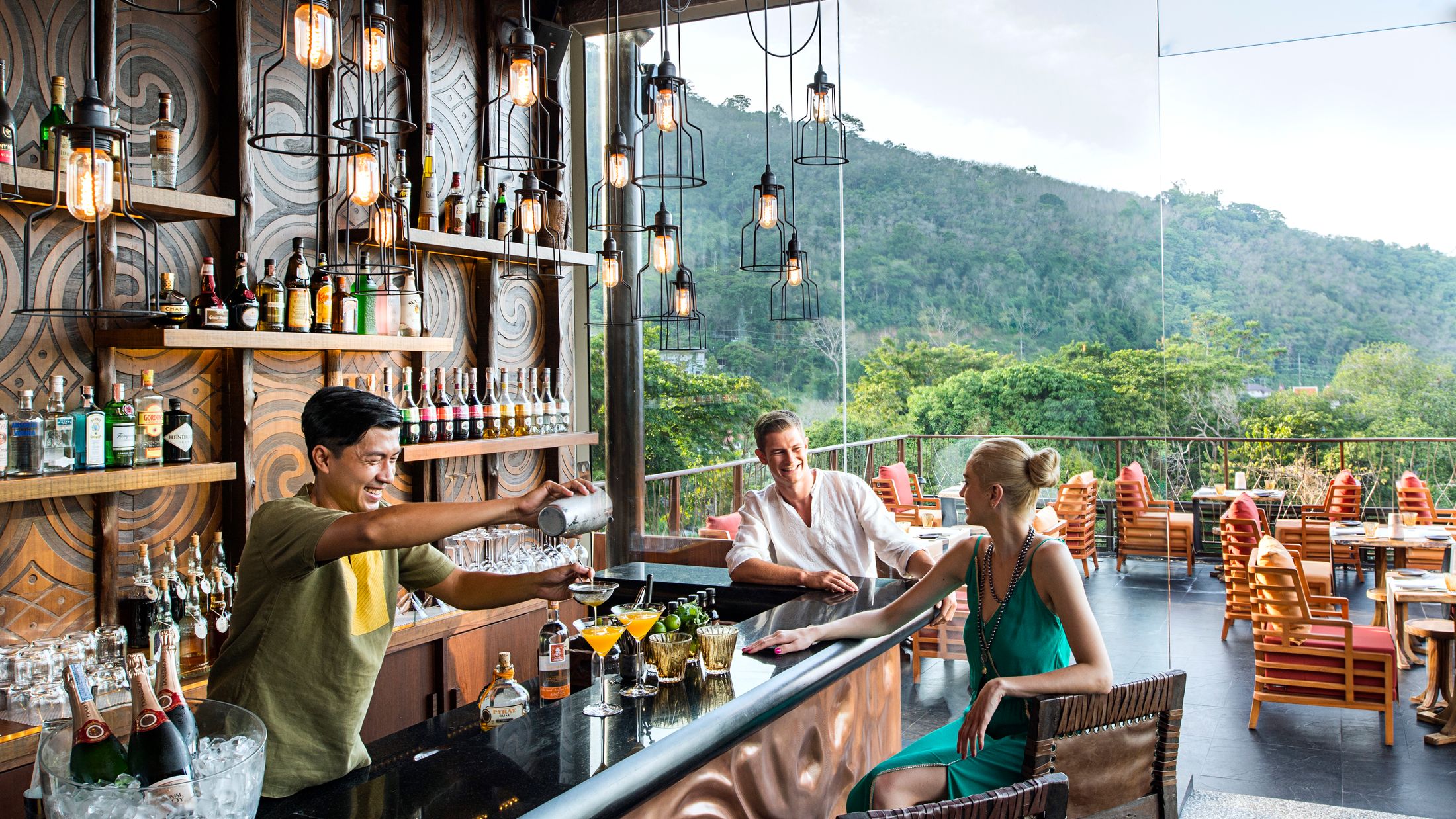 Mala Bar
Adjoined to the main restaurant, Mala Bar offers a selection of refreshments including cocktails and coffees.
Cha-La Pool Bar
Serving refreshing drinks and snacks by the pool throughout the day.
Beach & Pools
Beach
Although the hotel is tucked away in the greenery, they are only 5 minutes drive away from Kamala Beach. The hotel offer complimentary transport to and from the beach throughout the day. They can also organise picnic basket with refreshments and towels to take along with you.
Spa & Wellness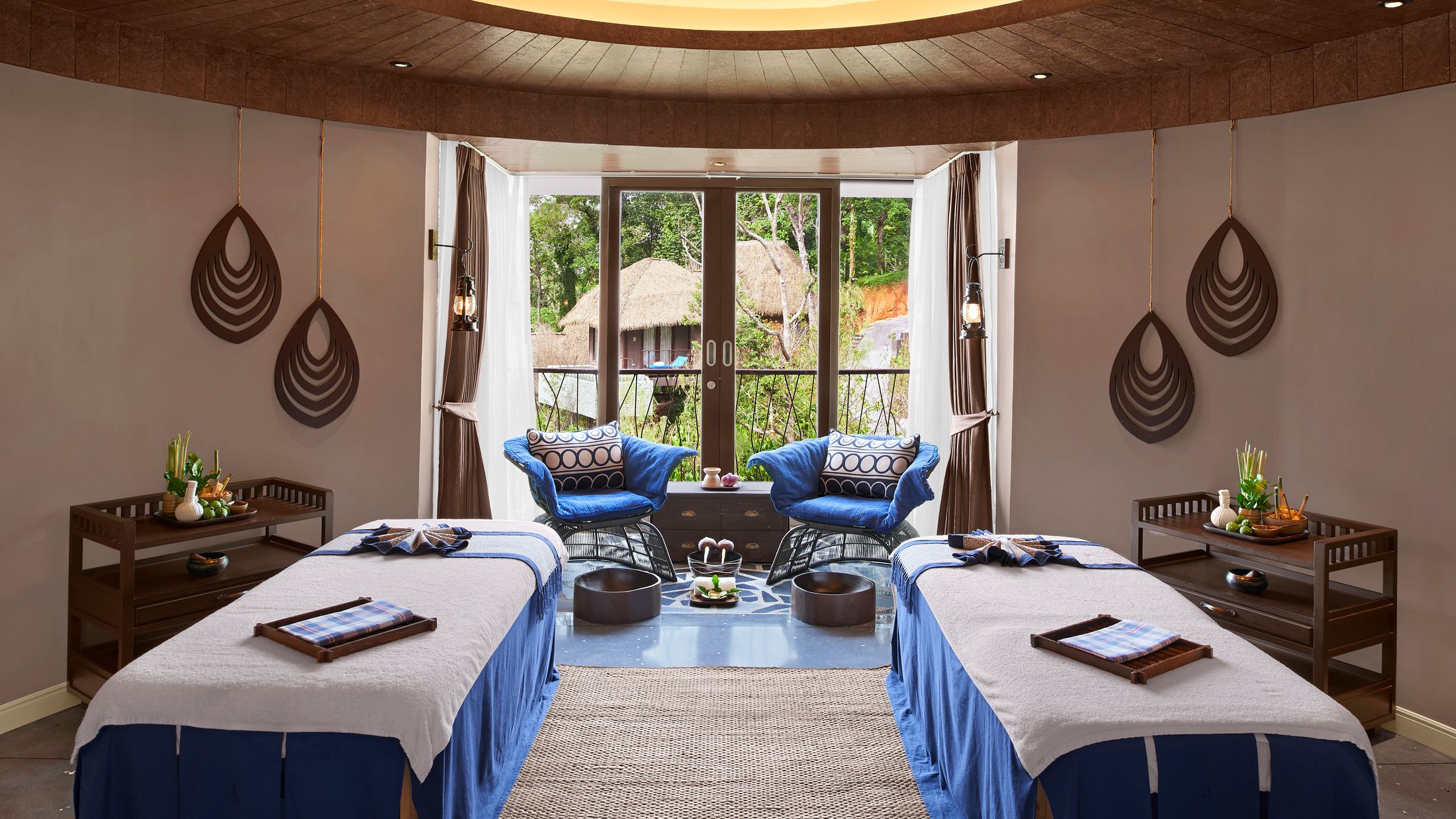 Mala Spa
Mala Spa embraces traditional healing approaches to the mind and soul and integrates these with modern pampering regimes.
About the location
Phuket, nicknamed the Pearl of the Andaman, is Thailand's biggest island, connected to the west coast of the mainland by a series of bridges. It's big on scenery, with wooded hills, plenty of tropical greenery and a halo of white-sand beaches.

The longest of Phuket's beaches is Mai Khao, which unravels along the coast for 11 kilometres. A good portion of the beach sits within a national park, so it's beautifully undeveloped and edged with pine and palm trees. Bang Tao, the second-longest beach, is still relatively quiet, but offers up more in the way of restaurants, bars and chic beach clubs. Other standout beaches include Karon, a wide curve of powdery sand, and Kata, one of the prettiest spots in Phuket.

If you fancy a late night, make your way to Patong - its main street, Bangla Road, is lined with neon bars and nightclubs.
Transfer time
40 minutes from Phuket airport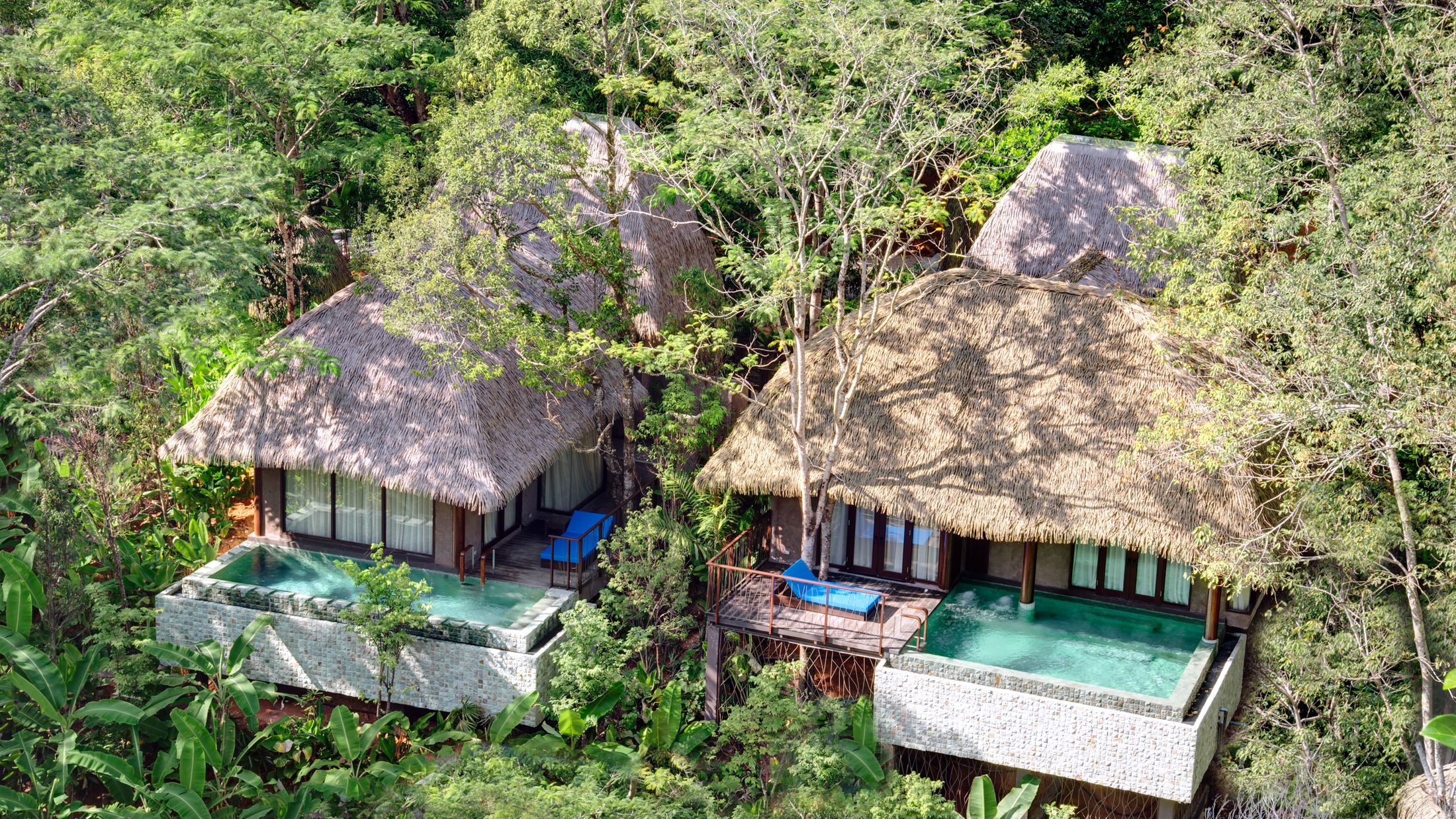 Clay Pool Cottage 1 Bedroom
Max 2 adults
One Bedroom Clay Pool Cottages measure from 126m² including the outdoor terrace and feature a pool with views of the resort and rainforest. Cottages have thatched roofs and are designed in distinctive tribal patterns with soft furnishings and feature a king size bed.
126m²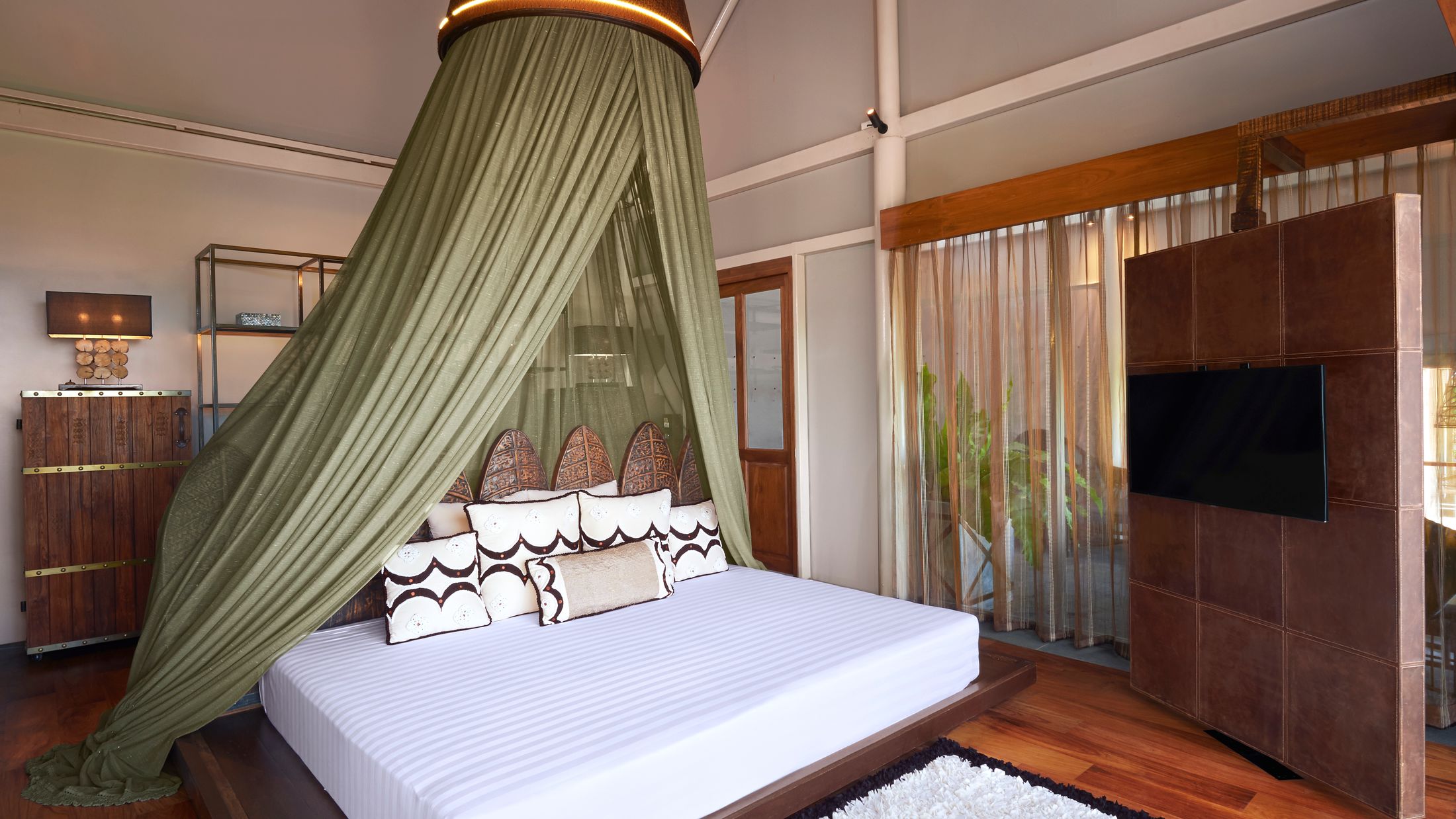 Tent Pool Villa
Max 2 adults
Tent Pool Villas measure from 140m² including the outdoor space and feature a master bedroom with king size bed, spacious bathroom with monsoon shower and large bathtub. Outside, there is a pool and shaded outdoor living area.
140m²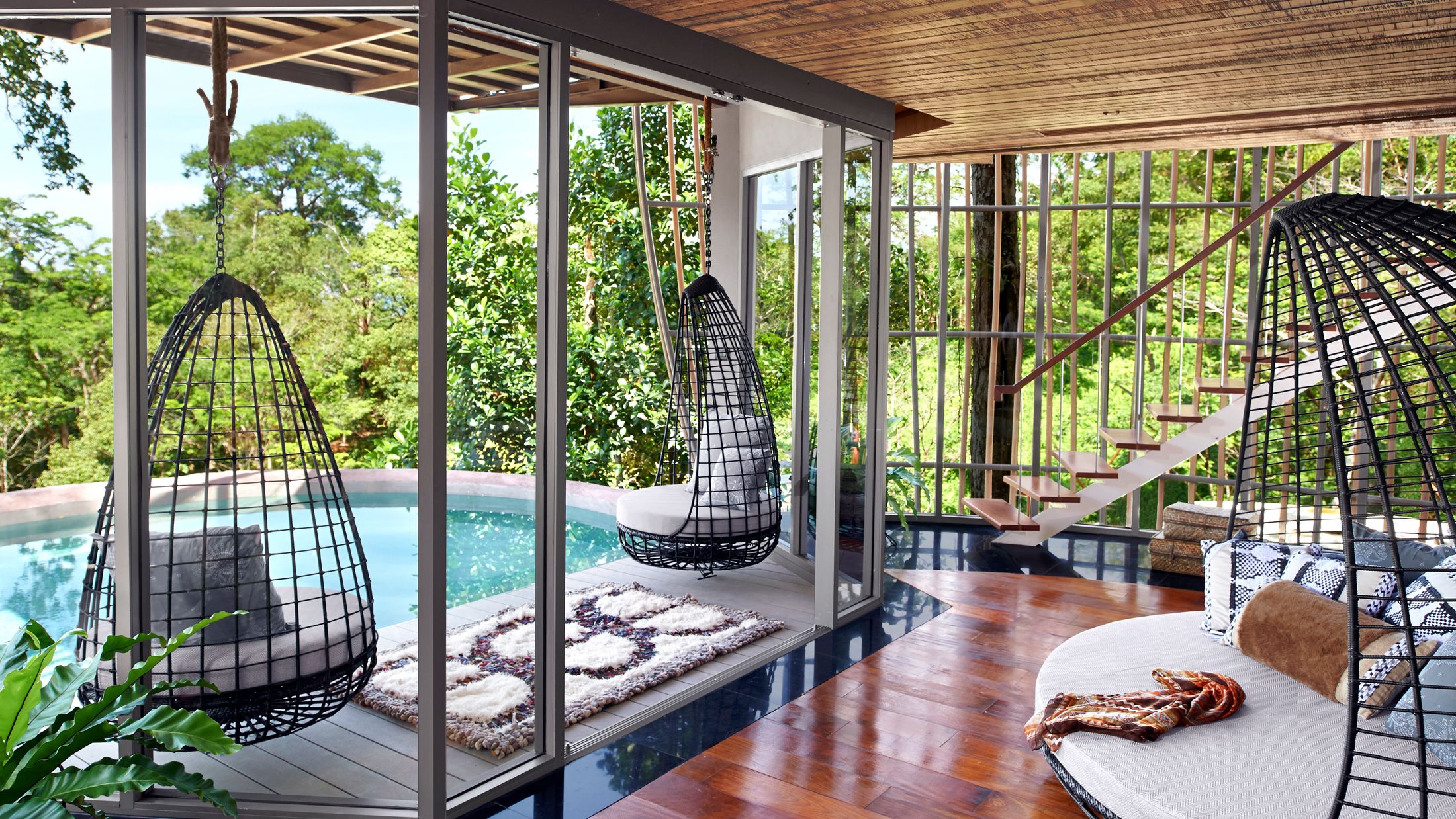 Tree Pool House
Max 4 adults
Tree Pool Houses measure approximately 169m² are are split across two levels with the master bedroom on the top floor with either a king size or twin beds and outdoor relaxation area. Downstairs, there is a large lounge and dining area, as well as a private pool.
169m²

Based on 360 traveller reviews
Travellers Ratings
What to expect
Reviews
Nok_Chanokporn, Bangkok, Thailand
Aug 11 2018
Awesome place to relax.. Chic design..! All private villas are on the hill. Staff service is excellent and very quick responses. Main restaurant is a bit small but many choices of food for your...
Awesome place to relax.. Chic design..! All private villas are on the hill. Staff service is excellent and very quick responses. Main restaurant is a bit small but many choices of food for your selection.
View full review
Fatma A,
Aug 01 2018
Everything was amazing. Thanks to chef deepak singh he made the most delicious Indian dishes that I have ever tried. I just want to return back to keemala just to have more of these delicious Indian...
Everything was amazing. Thanks to chef deepak singh he made the most delicious Indian dishes that I have ever tried. I just want to return back to keemala just to have more of these delicious Indian dishes and
View full review