• On the stunning sands of the Red Sea
• Water sports facilities, including a PADI certified dive centre
• Complementary activities for children
• Onsite spa offering a range of treatments

Located on the golden sandy shores of the Red Sea, close to the modern resort of Sahl Hasheesh, the Oberoi Hotel is ideal for couples, families and those who love activities. The hotel has its own PADI certified dive centre, as well as a range of land and water based sports and activities, with a complementary daily programme for children.

Voted as the Best Hotel Group 2017 by Telegraph readers this is the ideal place for those wanting to enjoy the ultimate in luxury. Simply relax on the soft sands of the beach before swimming in the crystal clear waters of the Red Sea. The spa is the perfect place to enjoy a range of treatments as you relax and unwind.

The beach is right on your doorstep, with views over the glittering Red Sea from the swimming pool and dining areas, as well as most of the rooms. Enjoy stunning interiors with finishing touches taking you back to Ancient Egypt and combining modern luxuries to ensure your stay is as relaxing as possible.
Information: Hotel child prices apply to ages 0-8 years.
Facilities
Bars and Restaurants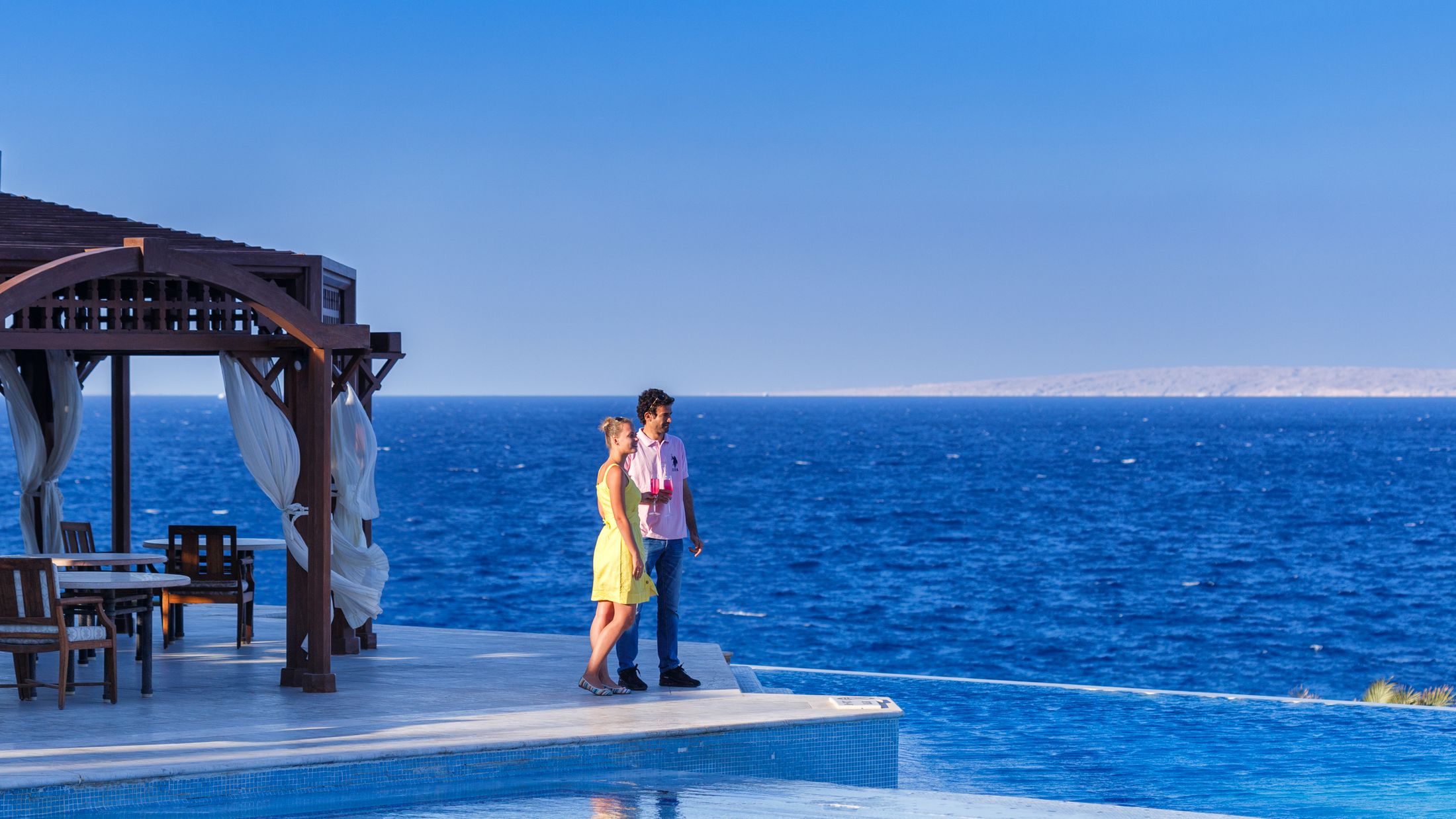 Pergola
A poolside restaurant serving snacks and refreshments throughout the day, choose from Mediterranean and Far Eastern dishes in the Pergola. Take in views of the sea and swimming pool from the open sides as you savour the light sea breezes.
Zaafran
The hotel's gourmet restaurant, Zaafran is opulently decorated with a silverleaf ceiling and lavish furnishings. Traditional music is played by a live band throughout your meal, with authentic Indian dishes on offer every evening.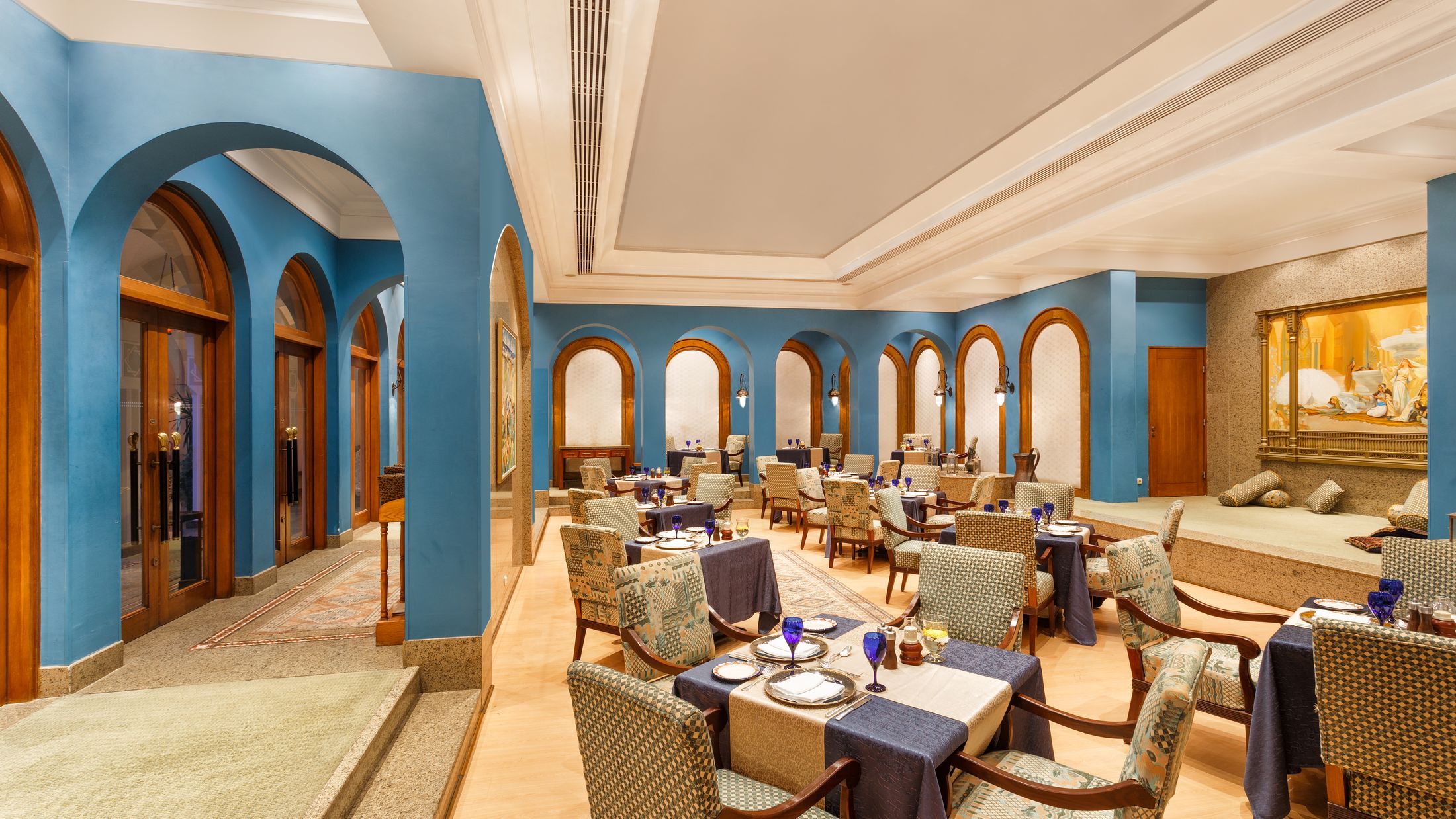 The Restaurant
Enjoy a relaxing candlelit atmosphere both inside and on the al fresco terrace, with views over the well kept lawns leading down to the Red Sea. Take in the Islamic inspired architecture as you savour Western, Oriental, Indian and Pan Asian dishes.
The Bar
A classically decorated space, ideal for relaxing in the evenings, The Bar is full of Spanish marble and dark wooden finishing touches, with an outdoor area perfect for soaking up the last of the sun's rays. Choose from cocktails, wines and spirits, as well as shisha and cigars.
Beach and Pools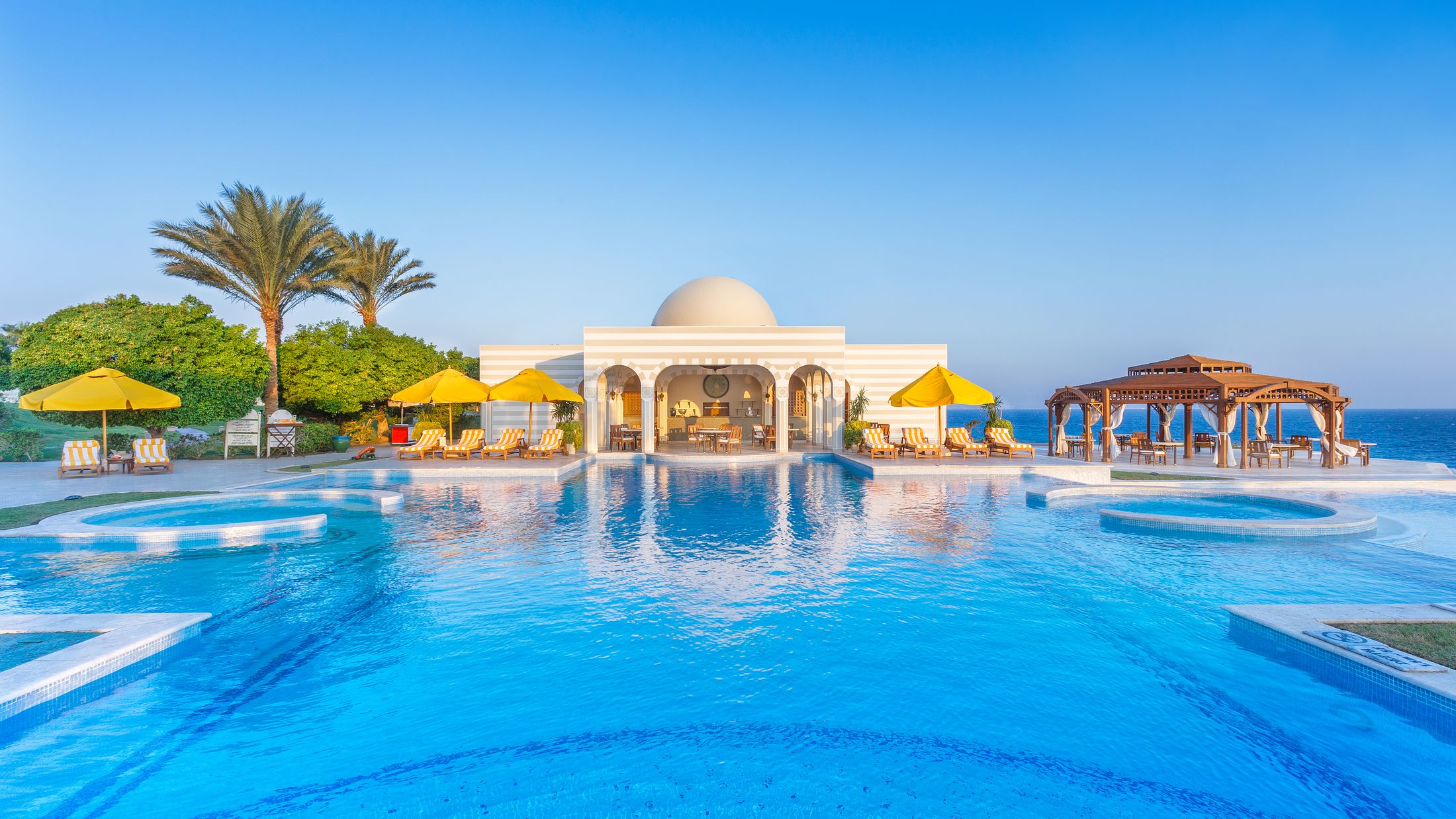 Swimming Pool
The swimming pool area provides guests with comfortable loungers, a dining area in the Pergola and beautiful surrounding palm trees. There is a deep end for adults and shallower waters for children. Some rooms offer private swimming pools.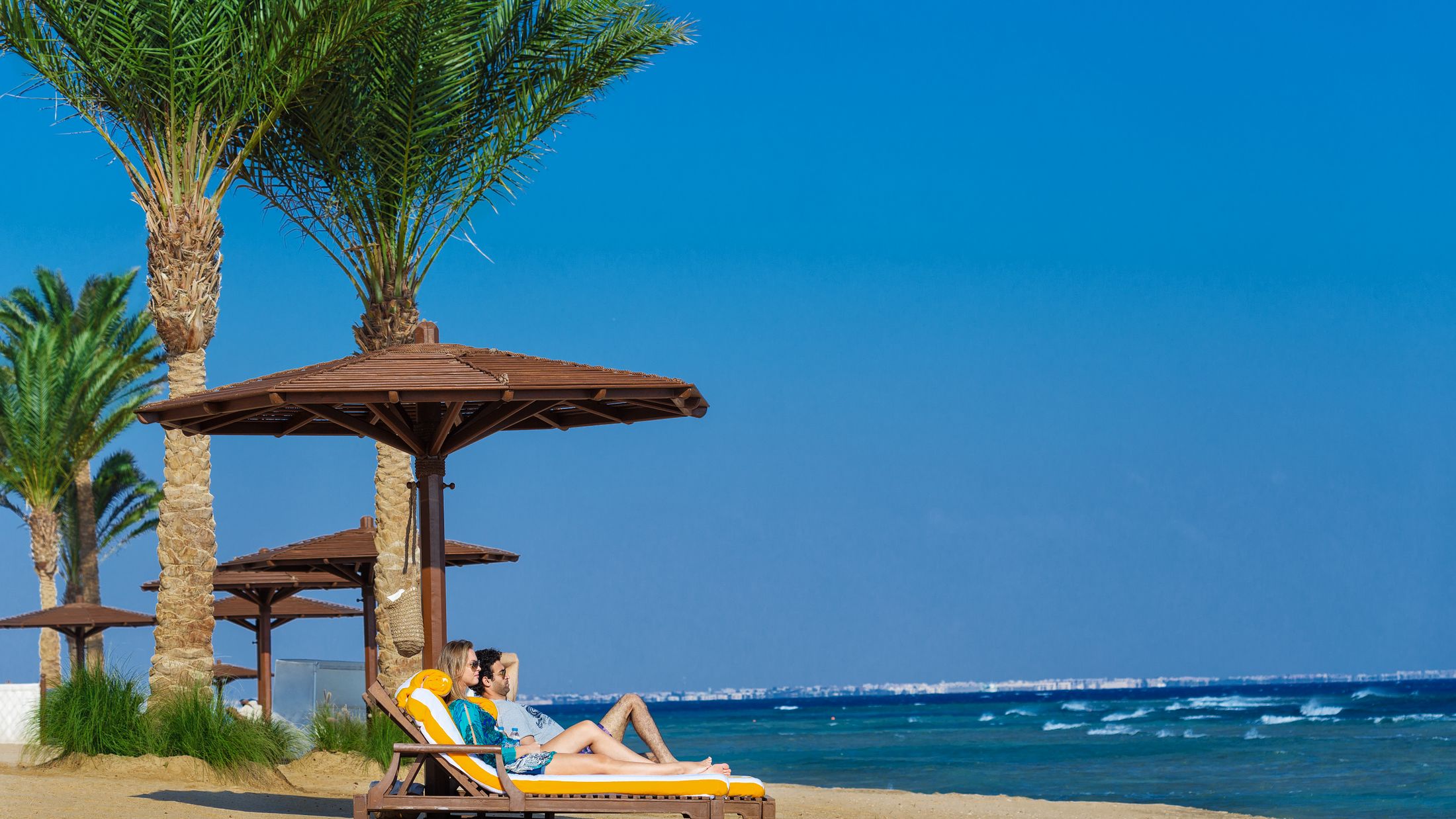 Beach
The hotel is set on the pristine shores of its own private beach which leads into the glittering waters of the Red Sea. Try water sports, diving from the PADI certified scuba diving centre, or simply relax on the hotel's loungers.
Spa and Wellness
Spa
The spa is decorated in classical Egyptian style with relaxation in mind. You can choose from a range of treatments, including massages, facials and more. There is also a couples' suite, steam room and a peaceful garden.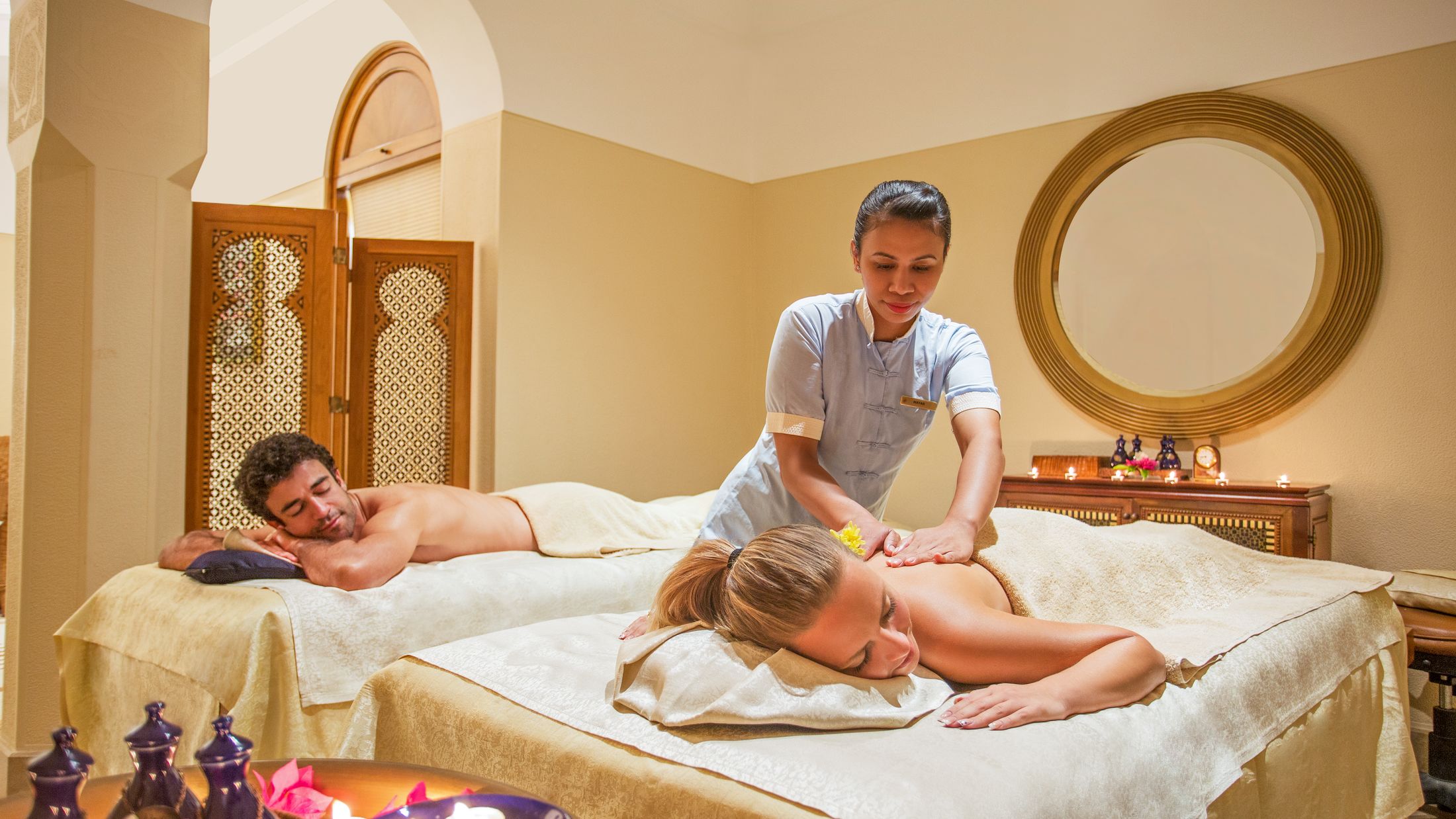 Fitness Suite
A fitness suite with high ceilings and bright lighting provides a range of equipment, including cardio machines, free weights and weight machines. It is also air conditioned and beautifully decorated with white columns and arched mirrors.
Activities and Entertainment
Family Facilities
Kids' Club

The complementary Kids' Club offers activities for children all day. This includes a treasure hunt, as well as 'junior chef' where younger guests can learn to cook and make delicious traditional Egyptian dishes. There are lots of opportunities to make new friends.
Opening times: 10:00-17:00 every day
Other Children's Activities

Older kids can try scuba diving and there are also star gazing evenings. The children's centre has a play station and outdoor play area with a climbing frame and sand pit. Babysitting is available until 22:00 (charges apply).
Excursions
Guests can book excursions from the hotel, including boat cruises which leave from the hotel's private dock. Spend the day snorkelling, admiring the nearby mountains or take a romantic sunset cruise.
Water sports
The hotel has its own PADI certified dive centre, which is ideal for those wanting to take a course. If you're already PADI certified you will enjoy the deeper dives and day trips to see some of the fantastic reefs in the area while newbies can learn to dive.
Tennis courts
All weather tennis courts and lessons can be booked throughout the day. Guests can bring their own equipment or rent rackets and tennis balls from the hotel.
About the location
Located on the Red Sea, the Oberoi Hotel is the ideal place for those wanting to try water sports and activities. The hotel's private boat will take you to the surrounding islands and to explore the coastline. Minutes from the centre of the resort guests can enjoy a tranquil, relaxing holiday by the sea with close proximity to the bars, restaurants, shops and entertainment in Sahl Hasheesh.

The holiday resort of Sahl Hasheesh offers modern amenities and activities, coupled with an upmarket feel and close proximity to some of the area's historic and cultural attractions. A peaceful beach resort this is the ideal place for those wanting to enjoy a relaxing holiday in the sun.
Transfer time
25 minutes from Hurghada Airport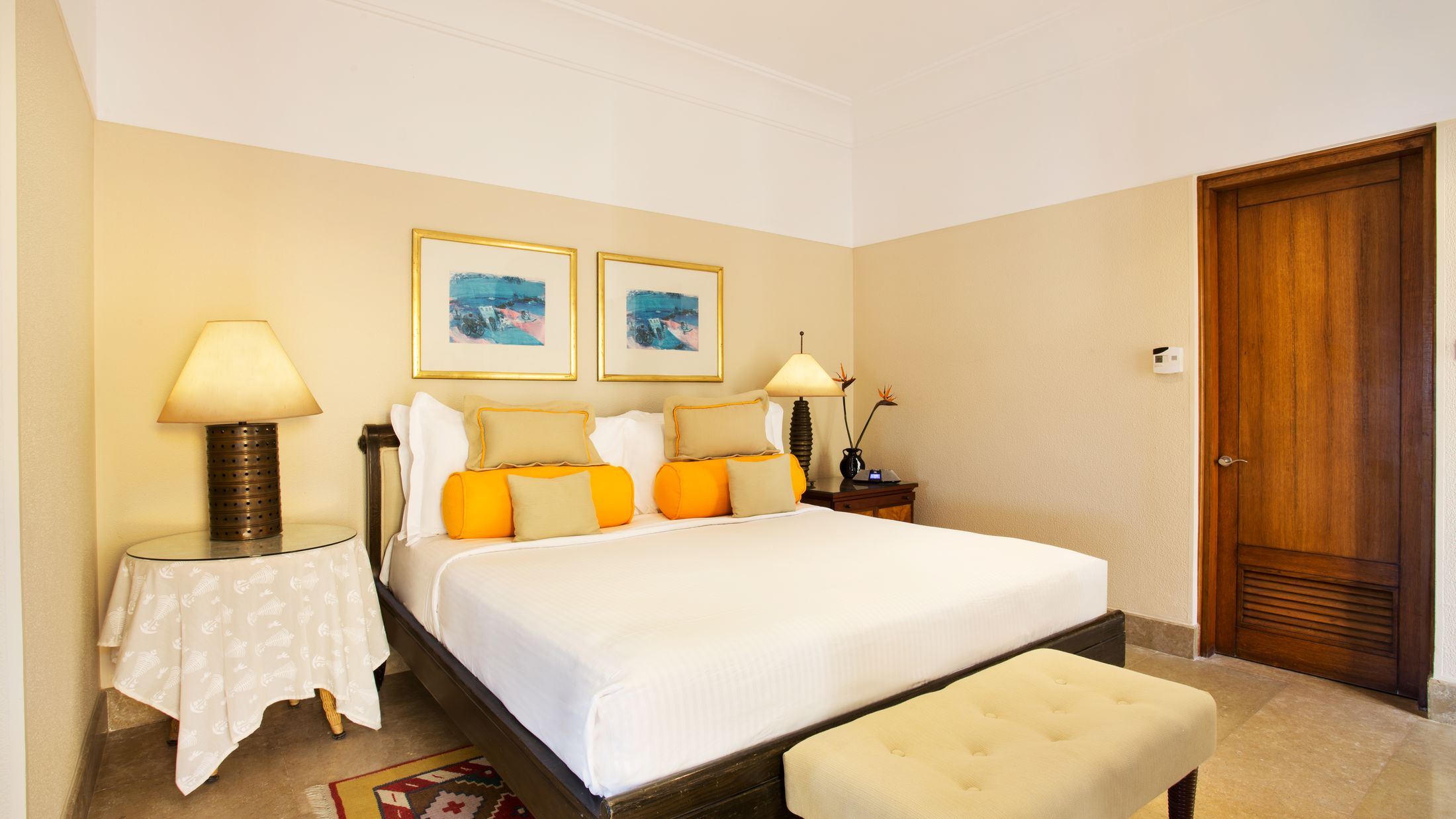 Deluxe Suite
Max 2 adults, 1 child
Including a king-sized bed, comfortable seating area and a beautiful marble bathroom with a power shower and sunken bath relax into luxury in the deluxe suite. WiFi is available throughout the suite, as well as views of a private courtyard, a pillow menu, blackout shutters, a fully stocked bar and air conditioning.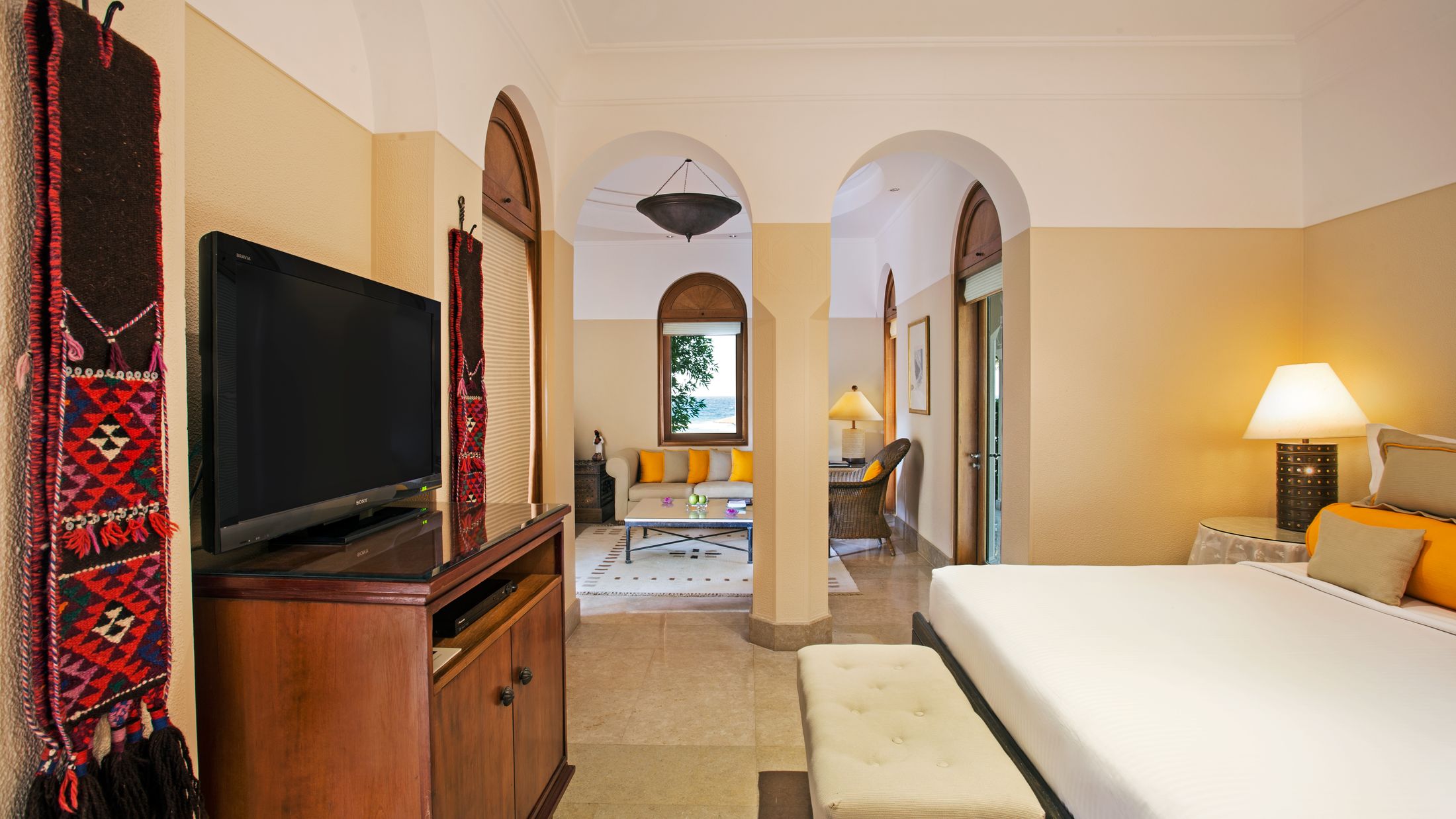 Superior Deluxe Suite
Max 2 adults, 1 child
Relax in comfort in the king-sized bedroom and beautiful lounge area. Enjoy huge floor to ceiling windows with lots of natural light, air conditioning, a pillow menu, blackout shutters, a personal mini bar, sunken marble bath and more. Superior deluxe suites also offer views over the stunning Red Sea.
85m²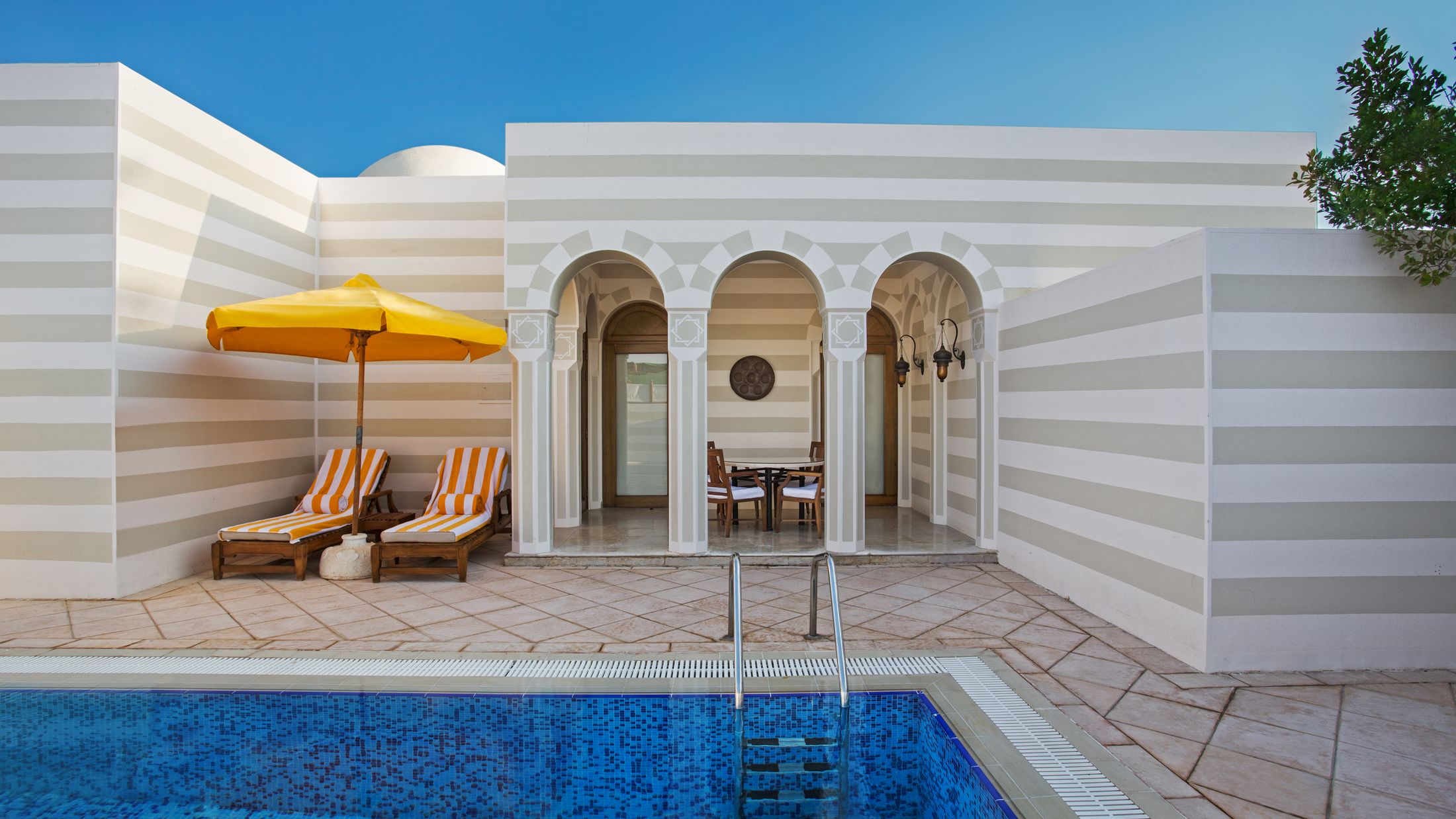 Grand Suite
Max 2 adults
Enjoy stunning views over the hotel's manicured lawns which lead down to the sparkling waters of the Red Sea. A tastefully furnished king-sized bedroom leads into a marble en suite bathroom where guests can enjoy a sunken bath and pressure shower. Each suite also has a private swimming pool. There is a fully stocked bar, air conditioning, a pillow menu, 24 hour room service, blackout blinds and more.
125m²
Sovereign Experiences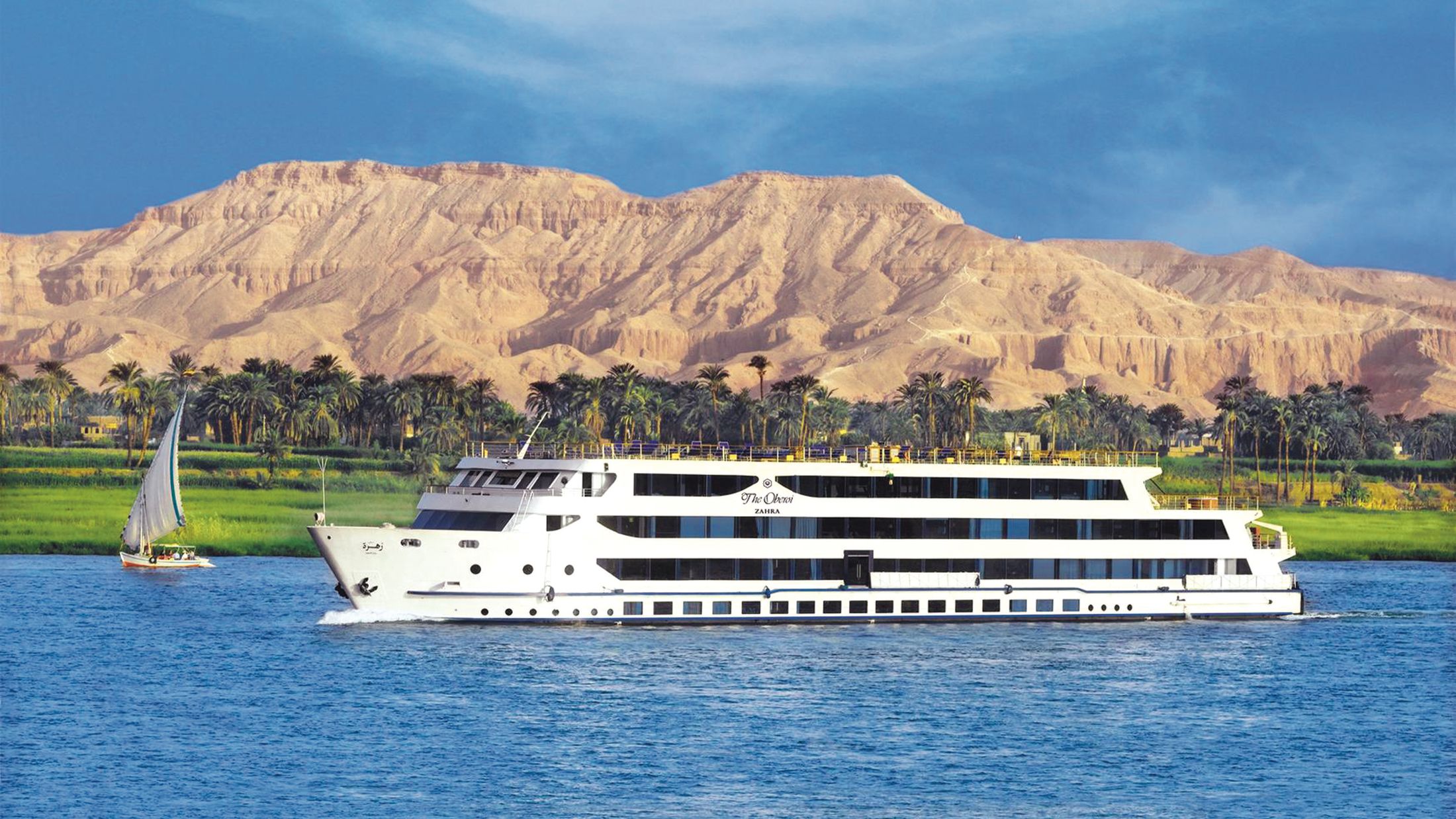 Experience luxury at its finest to suit a pharaoh as you explore the historic footsteps of some of Egypts most celebrated figures. Choose between a five or seven-night leisurely Nile Cruise on the luxury Oberoi Zahra cruise. Balance sightseeing between Luxor and Aswan, with the chance to unwind and enjoy the facilities of the Oberoi Zahra.
View the Oberoi Zahra Nile Cruise itinerary here
---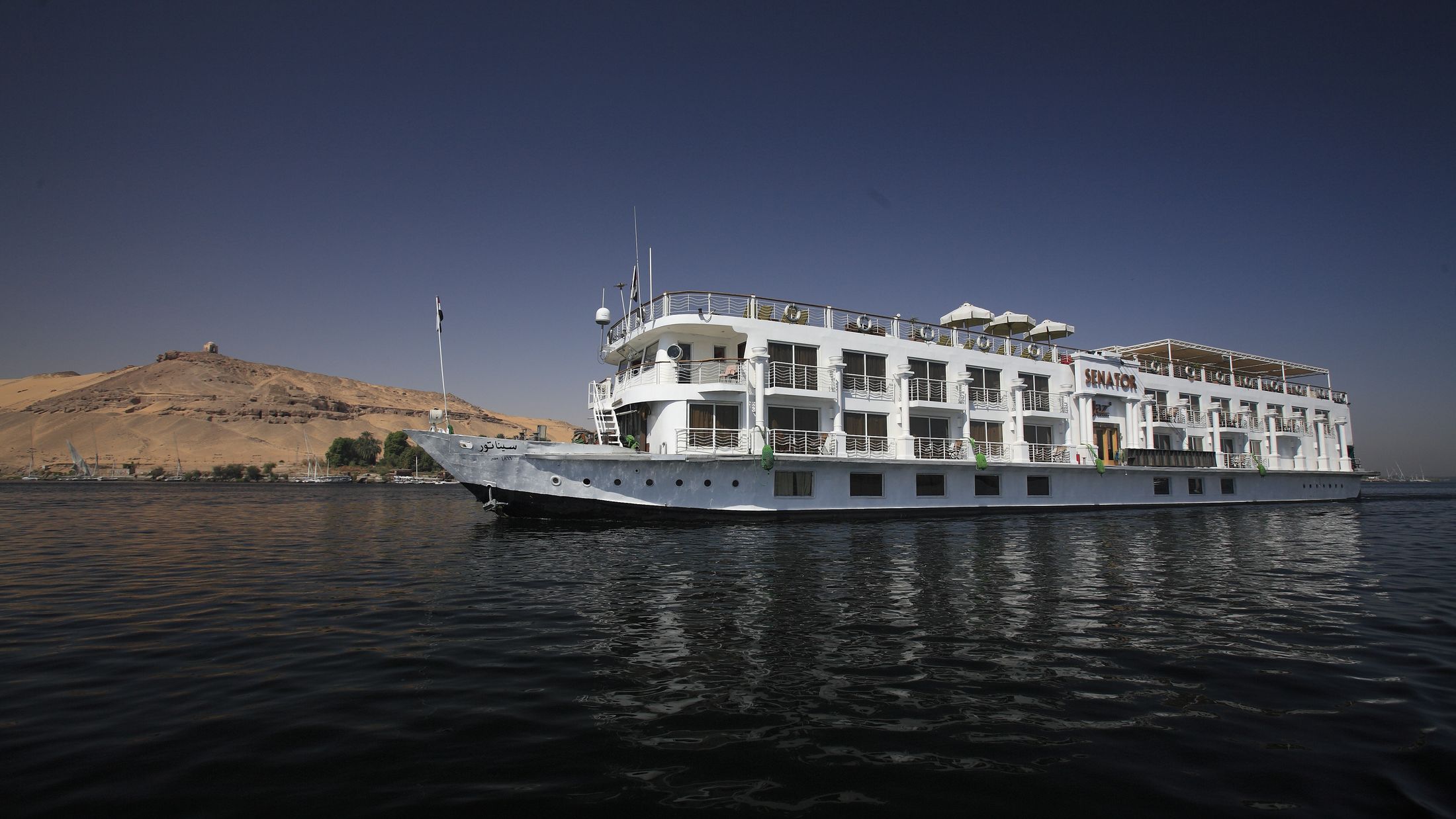 On one of the world's most historic journeys, enjoy the fascinating culture of Egypt and its many ancient sights. Combine sightseeing and beautiful landscapes with modern luxury facilities, the Jaz Senator Nile Cruise offers the ultimate holiday.
View the Jaz Senator Nile Cruise itinerary here

Based on 1647 traveller reviews

94% of travellers recommended this hotel
Travellers Ratings
What to expect
Reviews
Trek53884807122,
Nov 08 2018
Great hotel, delicious food, helpful staff. Everything was absolutely amazing. They even offer free DVDs at the room with free pop corn! Will definitely return next spring for another relaxation run...
Great hotel, delicious food, helpful staff. Everything was absolutely amazing. They even offer free DVDs at the room with free pop corn! Will definitely return next spring for another relaxation run away!
View full review
Mahmoud A,
Nov 07 2018
Its a fabulous place High privacy , We interested so much (me and my wife ) Great staff great location , Sahl hashesh is awounderful place I will come again Very clean Try and you will makeit...
Its a fabulous place High privacy , We interested so much (me and my wife ) Great staff great location , Sahl hashesh is awounderful place I will come again Very clean Try and you will makeit again and again 🤗
View full review