• Nine acres of manicured gardens and elegant, modern buildings provide a beautiful backdrop
• Choose from traditional Indian flavours combined with modern dishes and European cuisine
• Enjoy luxury added details, including an art gallery and a retail arcade, as well as a 24 hour spa
• The Oberoi Gurgaon is located just a 15 minute drive from Delhi's International and Domestic airports

Spread out over a nine acre complex, the Oberoi Gurgaon is a modern and elegant hotel full of luxurious facilities. Found just 15 minutes away from Delhi's airport, this is the perfect place for an indulgent stop off on your way to other places. Spend the day in the outdoor areas of the hotel, relaxing by the swimming pool or in the 24 hour spa.

In the evening there are four bars and restaurants to choose from. Enjoy cigars, fine wines, cocktails and an excellent selection of spirits in the Piano Bar, a combination of traditional and unique Indian flavours or European fine dining. If you prefer something light the patisserie and deli has plenty of freshly made options.
Facilities
Bars & Restaurants
threesixtyone
Floor to ceiling windows overlook the green wall of the hotel and its swimming pool. Enjoy delicious dishes and show cooking as you watch expert chefs serve up Japanese, Chinese, Italian and Indian creations. Top options include wood fired pizza, kebab platters and dim sum.

Open: Breakfast, lunch and dinner daily
amaranta
Elegant and minimalist design surround you as you enjoy the five star service. Timeless Indian flavours mix with new designs and dishes to offer you some of the best of Delhi's cuisine.

Open: 12:00 – 00:00 daily
The Piano Bar and Cigar Lounge
Choose from signature cocktails and an extensive wine list of over 200 bottles. Overlook the hotel's swimming pool as you listen to tranquil piano music. Hand rolled cigars are also served, as well as light snacks and coffee.

Open: 11:00 – 00:45 daily
The Oberoi Patisserie and Delicatessen
Enjoy a wide selection of freshly baked breads, pastries, cakes and more, as well as chocolates, cheeses and charcuterie. Take away your choices or relax as you enjoy the chic interiors and tea, coffee or wine.

Open: 09:00 – 21:00 daily
Pools
Swimming Pools
Temperature controlled and larger than an Olympic swimming pool, relax on the elegant sun terrace or take a cooling dip. There is also a splash pool for children to splash and paddle in.
Spa & Wellness
Spa
Italian marble tiles and pretty fountains make the spa the perfect place to relax and unwind. Enjoy a range of Western and Asian style treatments, including massages, scrubs, wraps, exfoliation and more.
Fitness Centre
Overlook the Oberoi Gurgaon's luscious green maze garden from the full length windows of the gym. You'll find a choice of cardio machines, as well as 24 hour personal training and yoga twice a day.
Activities
Culinary Experience
Learn to create contemporary Indian cuisine using traditional flavours with a twist. The hotel's expert chef will guide you through the dishes, as well as helping you find recipes you can recreate at home.
Culinary Journey
Explore two of Delhi's most famous markets, Chandni Chowk Market, where you'll find excellent food and shopping, and Khari Baoli, Asia's biggest spice market. Visit some of Delhi's best restaurants before enjoying a heritage walk.
Kingdom of Dreams
Visit the Kingdom of Dreams and experience the magnificent Zangoora show. Enjoy a night of Bollywood with live shows throughout the evening, as well as dancing, singing, music and more.
Chocolate Making
Perfect for families and children, as well as adults, learn from master chocolatiers. Melt, mould and fill chocolates in your own style and go home with your own chef's hat, apron and gift box. Afterwards, enjoy high tea in the patisserie.
About the location
Located to the south west of Delhi, the Oberoi Gurgaon is the perfect hotel for explorers. New Delhi is just under an hour away and is full of bustling streets and lively markets, as well as striking monuments and historic buildings. Built by the colonial British it's home to the President's residence, India Gate and many more of India's top attractions. For further history and fascinating structures, Old Delhi is full of temples, mosques and narrow winding streets full of activity.

Gurugram, also known as Gurgaon, is just 20 minutes away from the hotel and is full of attractions to explore. Visit temples and parks, as well as the Museum of Folk and Tribal Art. Wetlands are ideal for nature lovers and there is also a Children's Museum which is perfect for families.
Nearest airport
The Oberoi Gurgaon hotel is just a 15-20 minute drive from Delhi Airport.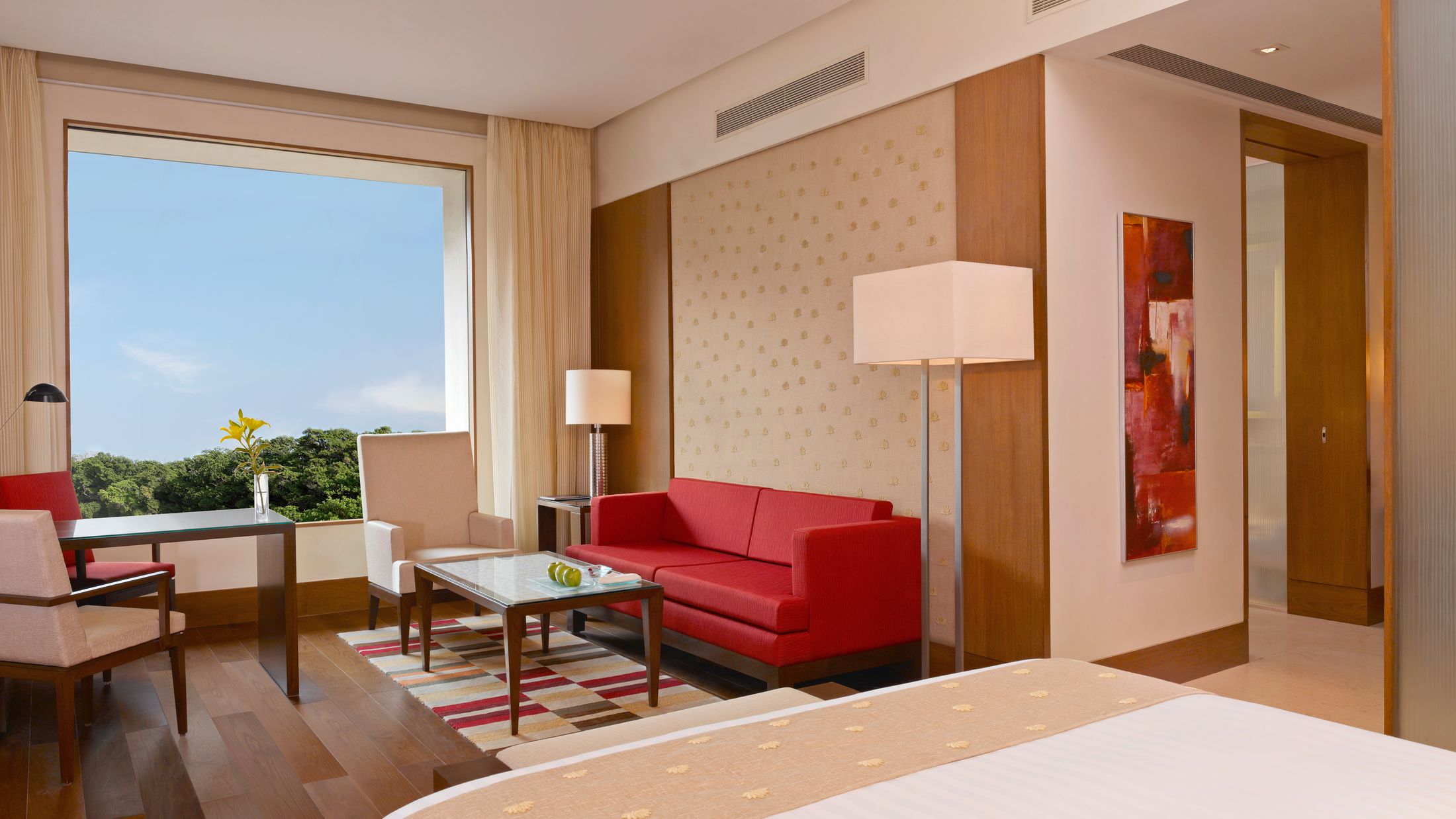 Deluxe Room
Sleeps up to 2 adults
Large windows capture the beautiful views of the city, while modern interiors offer bright, luxurious décor. Extras touches include a king size bed, writing desk, modern art and a separate bath and rain shower.
Size: 58m²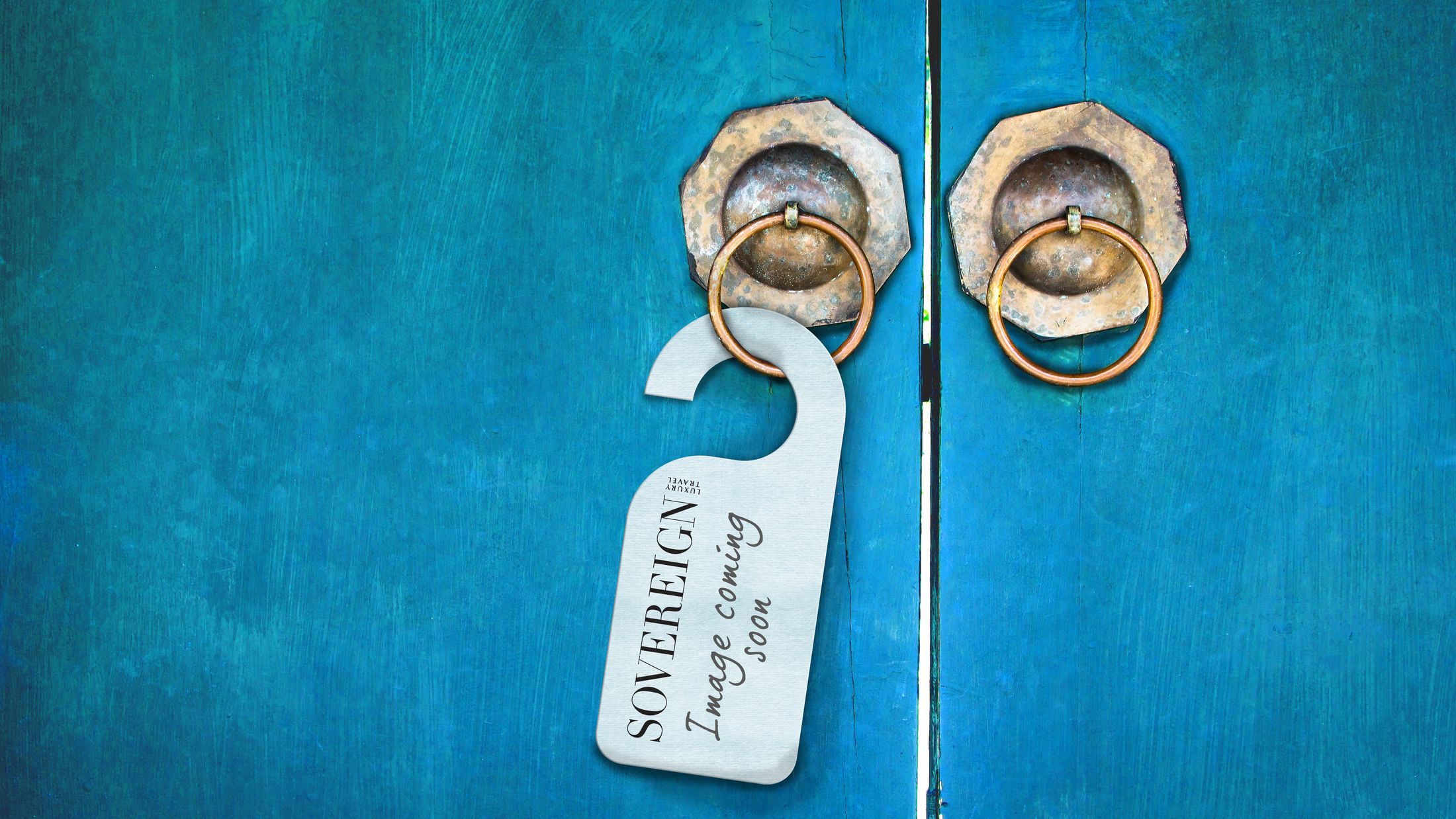 Luxury Room
Sleeps up to 2 adults
Overlooking the luscious gardens of the Oberoi Gurgaon hotel from large windows, this room has modern and luxurious décor. Relax in a king size bed, enjoy silk armchairs, a writing desk and admire the excellent artwork adorning the walls. The en suite contains a separate bath and rain shower.
Size: 58m²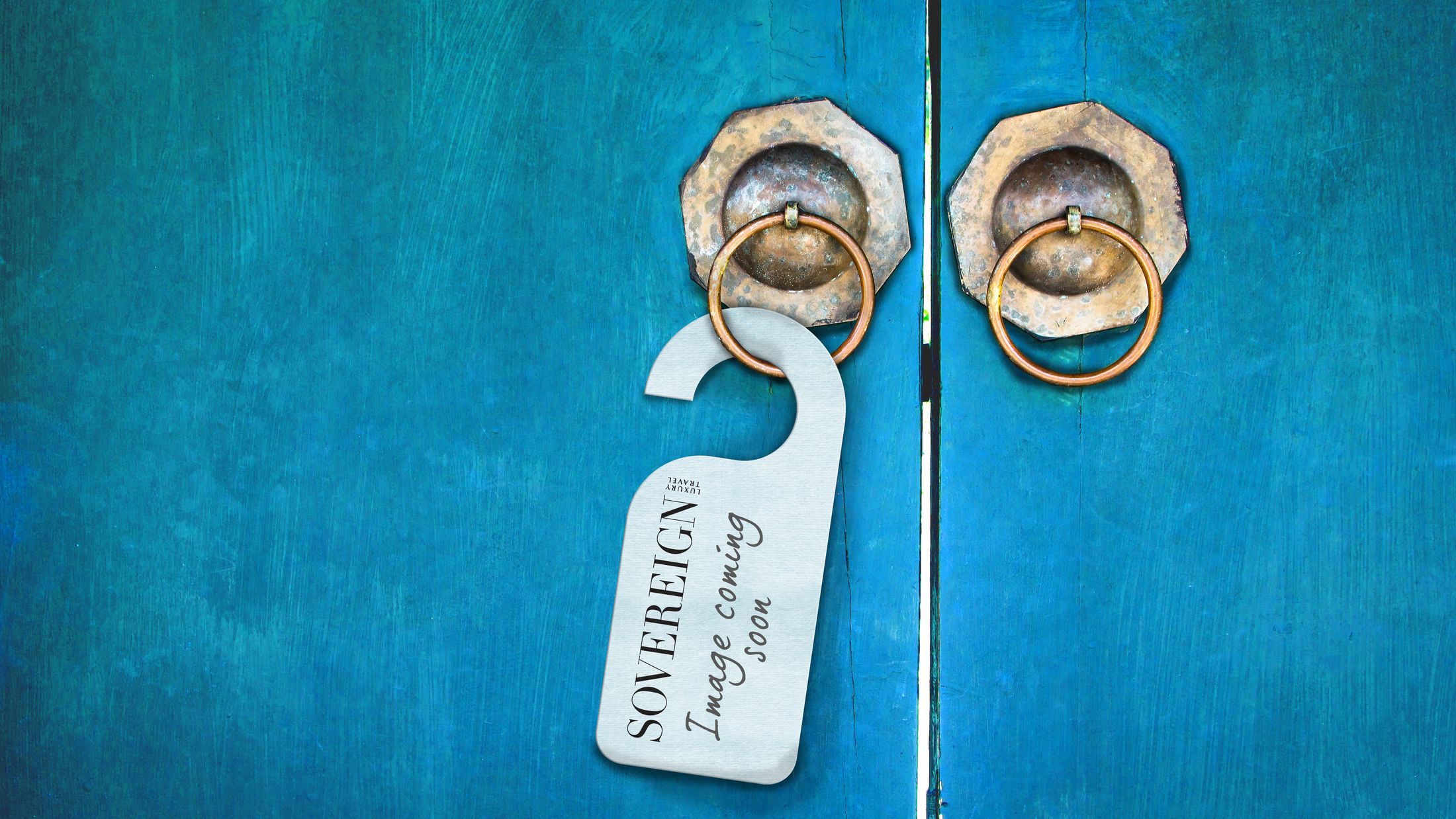 Premier Room
Sleeps up to 3 adults
Overlooking the hotel's large swimming pool and chic sun terrace from large floor to ceiling windows, enjoy fantastic views and luxurious interior décor. A king size bed, oak writing desk, silk armchairs and beautiful artwork add extra touches of luxury. The marble en suite bathroom has a separate bath and rain shower.
Size: 58m²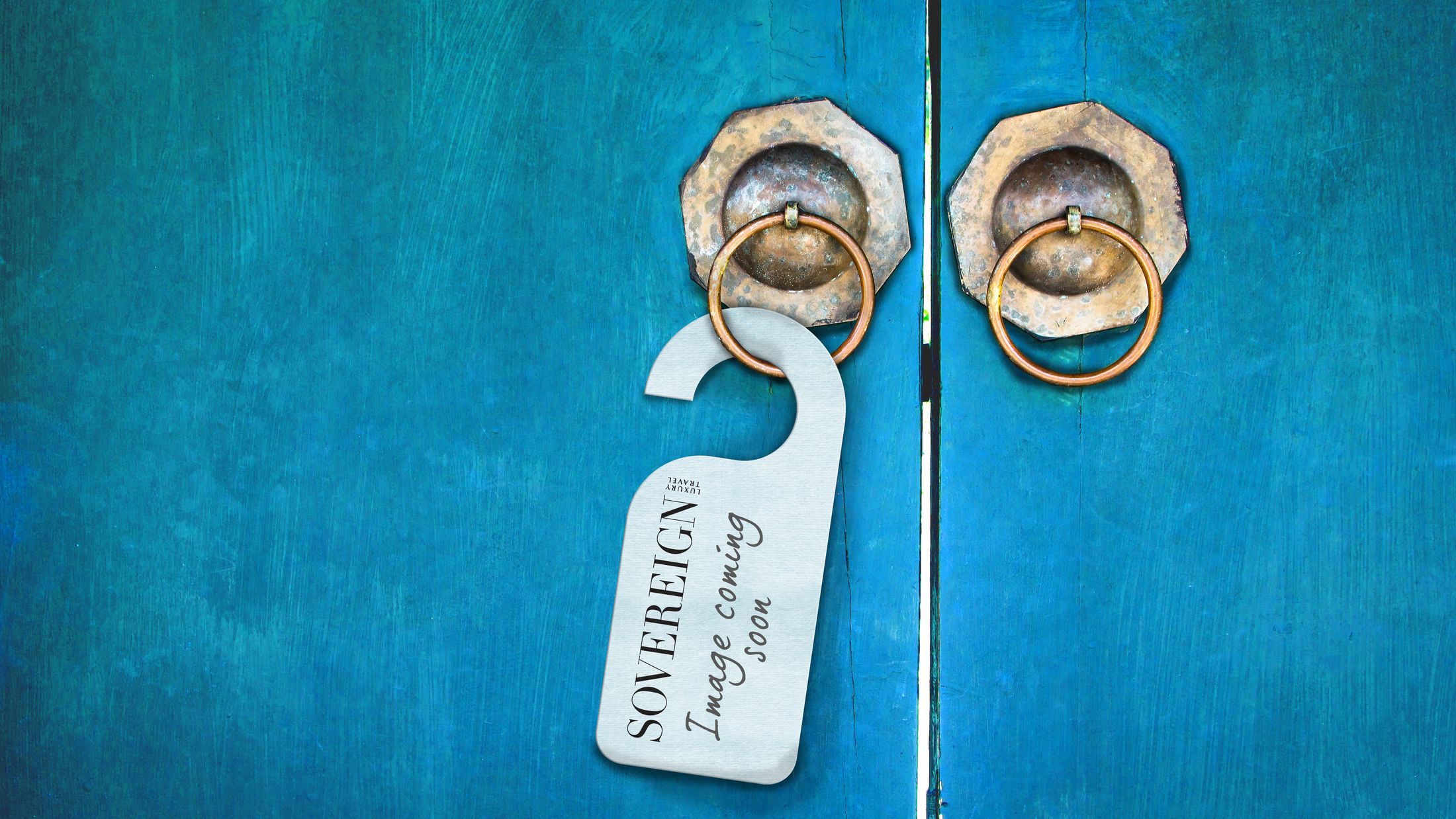 Deluxe Suite
Sleeps up to 2 adults and 2 children
Spread out across a large room the spectacular interiors and large windows with views of the swimming pool are perfect for relaxing. Enjoy a king size bed, vanity area, smart living room, wooden desk, dining area, walk in wardrobe and powder room. The marble en suite bathroom has a separate bath and shower. An interconnecting twin room is also available.
Size: 115m²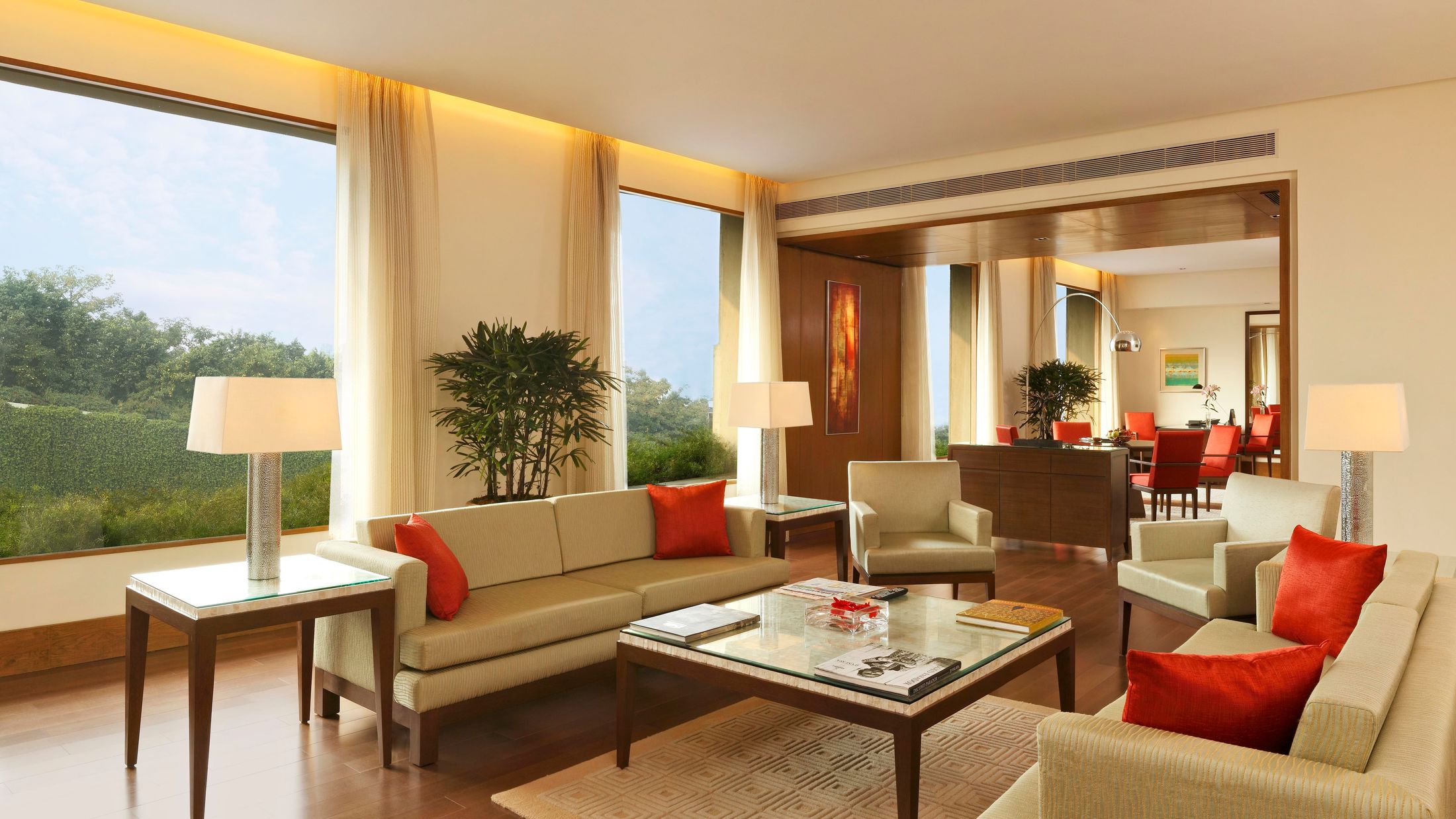 Luxury Suite
Sleeps up to 2 adults and 2 children
A spacious, luxurious suite with everything you need for a relaxing stay. Enjoy large windows with stunning views, a grand king size bedroom, opulent living room, modern dining room and a powder room for guests. Beautiful, classic features combine with modern design to ensure the room is as relaxing as possible. An en suite bathroom contains a separate bath and shower and an interconnecting twin room is also available.
Size: 173m²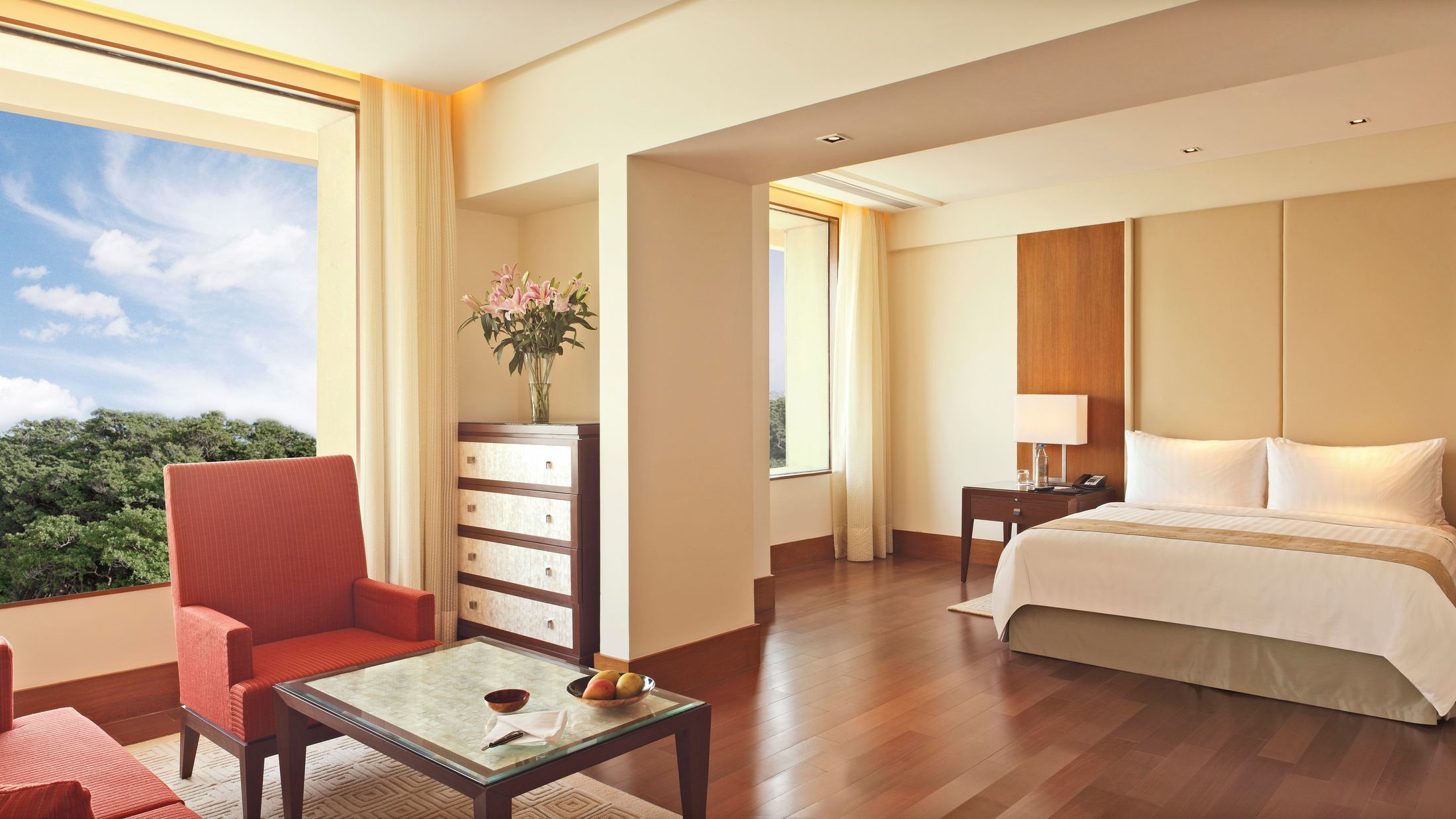 Premier Suite
Sleeps up to 4 adults
Large floor to ceiling windows with beautiful views and opulent décor greet you in this two bedroom suite. Enjoy a comfortable sitting room, four seater dining area, utility room and pantry. Choose from suites with a private swimming pool and suites without, and enjoy Butler service. There are two bathrooms with separate bath and rainfall shower, and there is also the option to add an interconnecting twin room.
Size: 384m²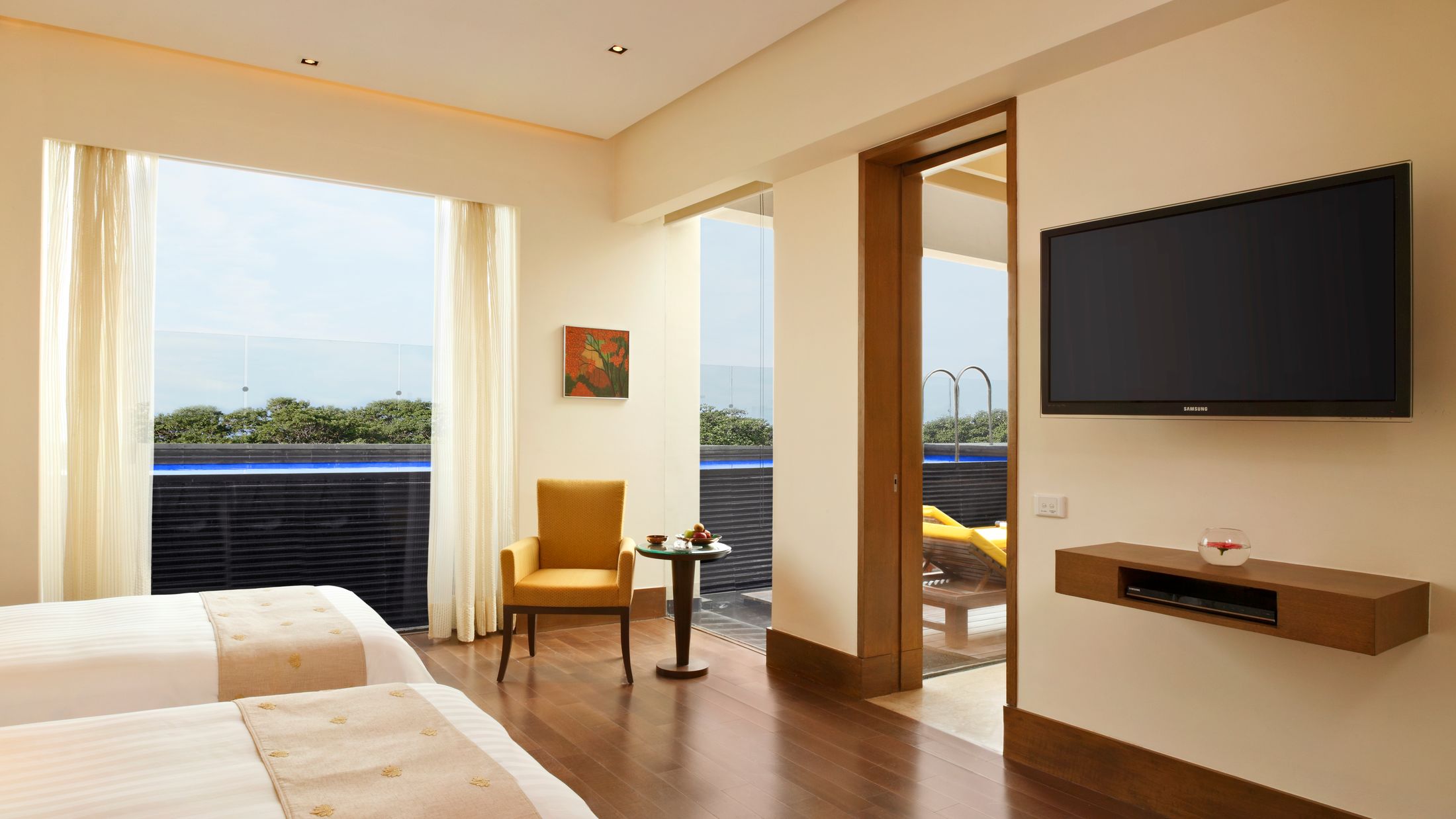 Presidential Suite
Sleeps up to 4 adults
The ultimate in luxury, this chic suite is full of everything you need to completely relax during your stay. Handpicked artwork lines the walls, while floor to ceiling windows offer spectacular views. There is a master bedroom and second twin room, as well as living and dining areas, a study, pantry, powder room and even a private gym. Relax on the terrace around your private swimming pool or enjoy Butler service and private yoga lessons. The bathrooms are decorated in white marble and have separate rain showers and a freestanding bath.
Size: 492m²

Based on 1542 traveller reviews

96% of travellers recommended this hotel
Travellers Ratings
What to expect
Reviews
Parteekgandhi,
Mar 19 2019
I love the hospitality staff is very cooperative the Lish green property , I love the stay and the washroom are also big in space which gives us luxury feel , I really enjoyed everything in the hotel...
I love the hospitality staff is very cooperative the Lish green property , I love the stay and the washroom are also big in space which gives us luxury feel , I really enjoyed everything in the hotel and some staff I want to mention like nikhil Atul neeraj and Ganesh are hard and smart in working and munish who assist us in front gate was really welcoming and would going to refer to other's to enjoy the nature and hospitality. The food is delicious one shud taste if he is foodie.
View full review
jbumble79, Chichester, United Kingdom
Mar 18 2019
We stayed in this beautiful city hotel after a trip to India, and prior to flying home. It is only 15 minutes from the airport but but is beautifully appointed and very quiet. The rooms are large and...
We stayed in this beautiful city hotel after a trip to India, and prior to flying home. It is only 15 minutes from the airport but but is beautifully appointed and very quiet. The rooms are large and have a huge picture window, lots of light in the room. The staff are very welcoming and helpful, as moving around the hotel can get a bit confusing. The dining room, 361 degrees is excellent with a large choice of Indian and multicultural dishes. Very attentive waiters and very good food, thank you. Well worth a stay if you are in Gurgaon
View full review