Stretching along two kilometres of soft white sands and just a 30 minute seaplane transfer from Male international airport, the Atmosphere Kanifushi is the perfect island getaway for couples and families alike.

132 detached villas and suites sit nestled on the sands surrounded by lush greenery with direct access to the turquoise waters. Spend lazy days relaxing on private sun loungers or take a dip in the refreshing private pool when upgrading to a Sunset Pool Villa. Alternatively, the resort has two swimming pools, one of which is for adults only, both with a bar nearby to enjoy a range of top brand spirits and cocktails. The food here is fantastic too with the Maldives' first vegetarian restaurant, Japanese and an extensive buffet to name a few. The resorts Platinum Plus all inclusive plan means guests receive more than just meals and drinks, they can enjoy daily snorkelling trips, a complimentary excursion of their choice and even a sunset fishing trip. Families are well catered for here too, with Sunset Family Villas available and a complimentary kids club for when the adults want to take time to relax or visit the spa.
A range of hotel child prices applies to ages 0-1, 2-4 & 5-14 years.
The hotel has 132 villas and suites.
All Inclusive - what's included
Platinum Plus: Breakfast, lunch and dinner at The Spice. A la carte lunch menu at The Sunset pool bar. A variety of snacks available during the day and evenings at The Liquid. Lunch or dinner at Just Veg. One à la carte fine dining experience for every 7 nights of stay at The Sunset. Premium brands of beer and liqueurs. Unlimited cocktails and mocktails, signature drinks, juices, soft drinks, mineral water, tea and coffees and premium wines and bubbles from the Platinum Plus menu (excluding Teppenyaki Grill). In-villa mini bar replenished twice daily with alcoholic and non alcoholic drinks and a selection of snacks. One complimentary excursion per guests from a selection of 6 options. Access to the Club House sports and recreation centre including floodlit tennis court, gym and indoor recreational activities. Non-motorized water sports. Daily snorkelling excursions and equipment. Various weekly activities. Kids club. Daily music and DJ. Sunset fishing once per stay.
Added value
Early booking discount
Save up to 15% on the hotel price when booked at least 60 days prior to arrival, up to 10% discount when booked between 30 - 59 days prior to arrival and up to 7% discount when booked between 15 - 29 days prior to arrival for holidays between 01 January 2018 - 31 October 2019 ( subject to terms and conditions).
Sixty plus offer
Save an additional 10% discount on the hotel price (free nights not included) for all guests sixty years and above for holidays between 01 November - 26 December 2018 and 06 January - 31 October 19.
Honeymoon offer
Honeymooners staying in a Sunset Beach Villa, Sunset Junior Suite and Sunset Pool Villa for holidays between 01 January 2018 - 31 October 2019 receive exotic fruit basket on arrival, romantically shaped bed decoration once per stay,(turn down service dependent on arrival time), guests will be required to present a copy of their wedding certification on arrival.
Minimum stay is required for the offers, for further details please call our Trusted Adviser.
Free night offer
Free nights are available on a variety of travel dates and duration, please call our trusted advisers for more information.
Please note note all offers are combinable.
Facilities
Bars & Restaurants
Just Veg
The first purely vegetarian restaurant in the Maldives, Just Veg offers contemporary and delicious meat-free cuisine served beside the ocean. Open between 12:30-14:30 for lunch and 19:00-22:30 for dinner.
Open for lunch and dinner.
Teppanyaki Grill
Share a table around a large hot plate and enjoy a set menu and choose from a range of meat or seafood accompanied with soups, rice and vegetables. Open for two sittings between 18:30-20:30 and 20:30-22:30.
Open for dinner.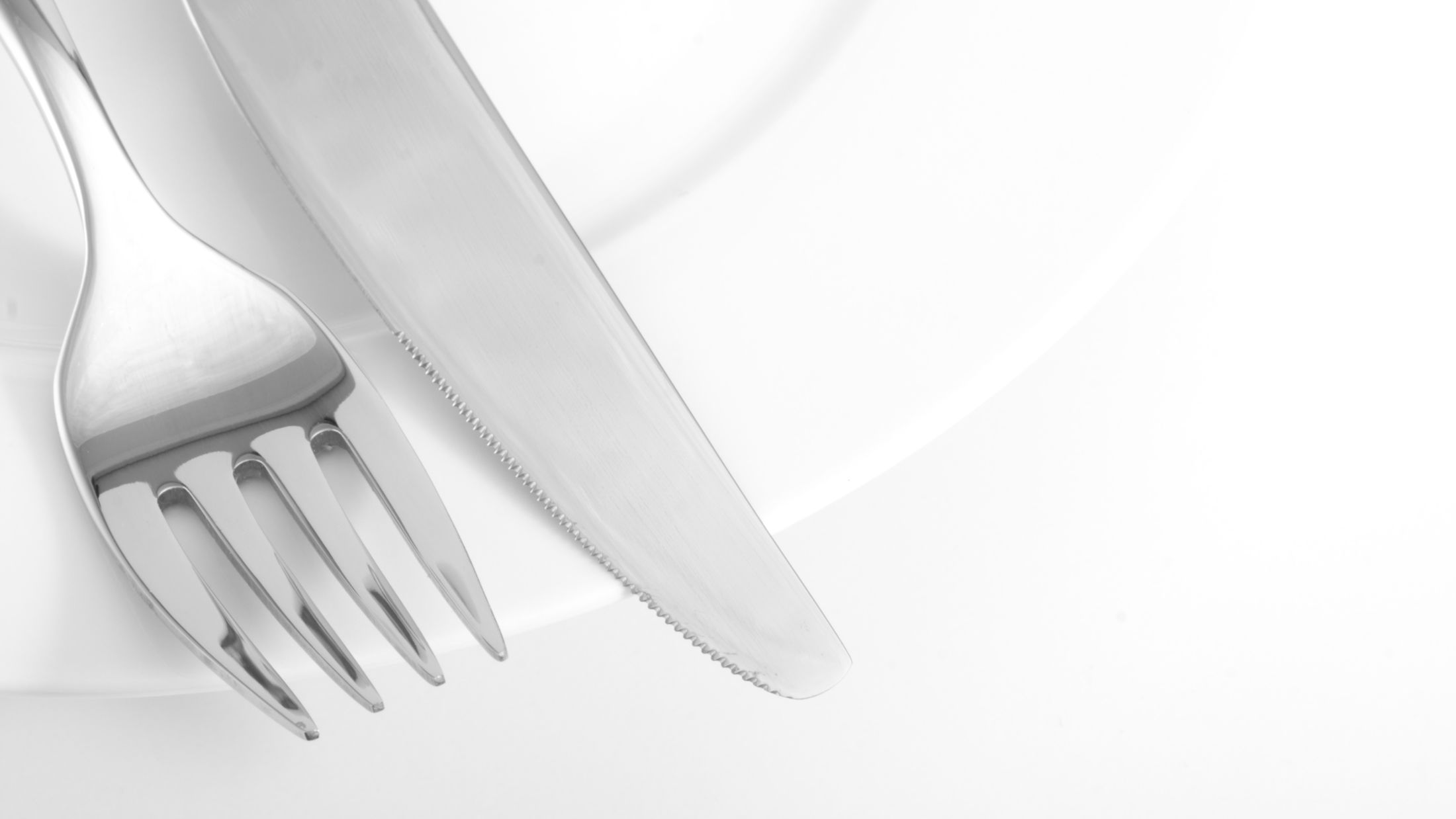 The Liquid
Situated by the pool, The Liquid serves snacks and a range of exotic cocktails, premium branded alcohol and a vast selection of beers and wine. The Liquid also hosts themed nights, discos and live performances throughout the year.
Open between 09:00-01:00
The Spice
Serving a variety of buffet cuisine as well as featuring live cooking stations and grills. Open between 07:00-10:30, 12:00-14:30 and 19:00-22:00.
Open for breakfast, lunch and dinner.
The Sunset
Located by the adults only pool and featuring a sand floor, The Sunset serves light meals and lunch during the day and speciality Asian and Mediterranean fusion cooking in the evenings. Enjoy a sundowner whilst marvelling over the stunning sunset views. The Sunset is open between 09:00-19:00 and for speciality dining between 19:00-22:30.
For Families
Kids Club
The kids club offers a daily activity schedule.
Babysitting services are available at an additional charge for children below 4 years.
Spa & Wellness
Akiri Spa by Mandara
The spa offers 6 double treatment rooms amidst lush landscaped gardens and views of the eastern coast of the island.The Spa also has a Sauna, Steam room and Jacuzzi®. Akiri Spa also includes a special hair & beauty salon within the spa complex.
Activities & Entertainment
Water Sports
The hotel offers a wide range of water sports from Windsurfing, JETLEV (Jetpack), Wake boarding and many more. The hotel also has a PADI Dive Centre. There are several popular dive sites within close proximity of the hotel.
The Clubhouse
The Clubhouse is the hotels sports and recreation centre, offering daily organised activities specially made for adults and children. From fitness to adventure and social activities to competitive sports.
About the location
Made up of more than 1,000 islands scattered across the Indian Ocean, the Maldives is the quintessential get-away-from-it-all destination. It's a one-hotel-per-island affair, with properties ranging from luxe hideaways with stylish restaurants and bars, to rustic-chic retreats that draw on traditional Maldivian design.

The islands come with a natural colour scheme of green, white and blue - green for the glossy palms, white for the sugary sands, and blue for the photo-perfect lagoons that surround them. Beneath the waters things are just as spectacular, with colourful coral reefs and exotic sea life just a short swim from the beach. The Maldives is also home to some of the best scuba sites in the world, and hotels can arrange boat trips for keen divers.

Being surrounded by the sea means that fish (tuna in particular) is a key focus in Maldivian cuisine. Coconut is also used liberally - mixed into creamy curry sauces, sprinkled on top of salads and used in rich desserts. You'll also find plenty of dishes inspired by Sri Lankan and Indian cuisine.
Transfer time
30 minutes from Male airport by seaplane
Sunset Beach Villa
Sleeps up to 3 adults and 1 child
Sunset Beach Villas are nestled along a beautiful stretch of beach each with their own open-air veranda. Inside, an open-air bathroom with whirlpool bathtub can be found as well as a Queen-sized bed. Sunset Beach Villas have direct beach access and private sunloungers.
100m²
Sunset Junior Suite
Sleeps up to 3 adults and 1 child
Sunset Junior Suites are located on the beachfront with some of the best views of the sunset at dusk. Junior Suites boast an open-air bathroom with whirlpool bathtub, a Queen-sized bed. In addition, Sunset Junior Suite also benefit from direct in-villa check in, a daily exotic fruit basket, two bottles of wine refilled daily, portable wine cooler, a welcome bottle of sparkling wine with canapés and an additional two bottles of alcohol from the Platinum Plus menu.
132m²
Sunset Pool Villa
Sleeps up to 3 adults and 1 child
Sunset Pool Villas have direct access to the beach and feature an extensive outdoor private area with a 30m² private pool. The open-air bathroom has a whirlpool bathtub and the villas share the same facilities as the Sunset Junior Suites but with the following benefits: buggy service, in-villa set menu breakfast (optional), complimentary dining at speciality restaurant, butler service (4 butlers per 10 villas), early morning muffin service with tea and coffee (until 08:00), à la carte breakfast served at The Sunset (07:30-09:30).
192m²
Sunset Family Villa (2 x Sunset Beach Villas)
Sleeps up to 4 adults and 2 children
Sunset Family Villas consist of two interconnecting Sunset Beach Villas with separate outdoor access and are perfect for families or small groups. These villas are located closer to the main restaurant and sport's complex.
200m²

Based on 1503 traveller reviews

89% of travellers recommended this hotel
Travellers Ratings
What to expect
Reviews
Richard P,
Aug 12 2018
My apologies to all at Kanifushi as I should have written this review some time ago, but having just booked our next maldivian holiday it reminded to do this. What can I say about Kanifushi that...
My apologies to all at Kanifushi as I should have written this review some time ago, but having just booked our next maldivian holiday it reminded to do this. What can I say about Kanifushi that hasn't already been said hundreds of times, the best endorsement I can give is that when looking for an 11 night holiday over Christmas 2018 Kanifushi was the FIRST resort we looked at for availability!! Sadly they are full so we have opted for the Atmosphere Hotels & Resorts Group latest offering in the Maldives and have booked the newly opened Oblu Sangeli Resort, purely on the strength of the quality we experienced at Knaifushi!! Having been to the Maldives a number of times previously we already had an idea of what to expect but I can honestly say that Kanifushi surpassed those expectations in pretty much every possible way. The room was 1st class and was kept immaculate by Bucha our very attentive, yet courteous and respectful housekeeping representative, the bars and restaurants were exceptional, so much choice and genuinely WORLD CLASS customer service in all, notably Amil in the Spice Restaurant, Rajaa and Raikumar in the Sunset Bar (Awesome Lunchtime spot!), Ketlin, Krishna and Vijay (who has the biggest smile in the Maldives) in the Liquid Bar where we got the BEST Iced Coffees, and a VERY special mention to Punam in the Ceylon Restaurant who manages the front of house service there single handedly and is without doubt the islands hidden gem...GO THERE!!! The watersports guys are great (apologies for not getting your names!) and the Jet-Ski package I did there was the best I have done anywhere in the world, and pretty good value too ($180 for an hour from memory?). Great session in the Spa too, we had a pretty full on package day there in a couples full body treatment which left us feeling awesome and like new people, thank you Surya and Asmi. The resort in general, the walkways, the beach and the facilities are kept spectacularly clean and prestine at all times and the grounds team work tirelessly, they have my utmost respect. The island is a "long skinny" island and can be a bit of a walk from place to place but there is a constant stream of golf buggy shuttles running day and night so no need to walk if you don't want to, we actually found it quite a nice excuse to stroll after eating!! My greatest and most lasting memory will unquestionably be the people, I have never had "bad" service in the Maldives, but Kanifushi seems to take customer care and attention to another level, this is evident in EVERYONE and is what looks to me to be a "Top Down" culture where everyone from the very top right down to the most basic of function has bought into the fact that most Maldivian islands have the views, the beaches, the tropical climate, the luxurious rooms, the great food and the relaxed atmosphere, so the only way to be EXCEPTIONAL is through the service and the friendliness, this was displayed so unbelievably and unwaiveringly by one individual who desrves all the praise I can give, Carlton Fonseca (F&B Manager) clearly has a level of attention to detail, diligence, genuine care for customers, and committment to the job that it is not only obvious by the fact that I am almost certain there was not an hour we were there that he was not working, but also by the way his team would clearly go over a cliff for him, such was his guidance and leadership, Gold Star sir, you were outstanding and we thank you for everything you did, I hope there is a Carlton equivalent at Oblu Sangeli? So thank you Kanifushi, we fell in love with you and would definitely have returned this Christmas were there to have been avaialability, but new adventures await at another resort. That said, I am sure we will see you again. xx
View full review
"
"Amazing Resort, Wonderful memories"
bondgirl2, Nottingham, United Kingdom
Aug 10 2018
After a 4 night stay in Abu Dhabi we travelled to Male then via seaplane to Resort for a 10 night stay from 9 June'18. Over 1 & Half hours wait at Male for a few other guests to join us before we...
After a 4 night stay in Abu Dhabi we travelled to Male then via seaplane to Resort for a 10 night stay from 9 June'18. Over 1 & Half hours wait at Male for a few other guests to join us before we could be on our way, but there is a comfortable lounge to freshen up with refreshments provided. Approx 35mins on seaplane, loved the experience and had a giggle at the Pilot with no shoes haha. What a welcome you get, a gorgeous view of the Island from the jetty as we landed before sunset. Such an overwhelming greeting by friendly smiling staff playing horns & drums on the jetty awaits you. You're then escorted on a short walk to reception along the jetty & swiftly checked in after a welcome glass of bubbles. Don't worry about your cases, they're offloaded & taken to your Villa. You are assigned a personal Customer Relations person who takes you from Reception by Golf Buggy on a quick tour of the Island then drops you off at your Villa (Cases follow shortly afterwards) The wonderful Nish looked after us. I did actually connect with her through Whats app & so we could message her if we needed to book anything & likewise she would send me a message if there was anything happening around the resort she thought we may be interested in. Really warm friendly & informative, nothing was too much trouble. She took a note of any requirements re bookings for restaurants/ spa treatments trips etc.. Nish came looking round the resort on our Anniversary Morning with a Bouquet & handmade card. Again on my birthday a lovely surprise she came with colleagues to our Villa to sing me a Happy Birthday & another lovely handmade card..So thoughtful. Wow talk about a room with a view, step out your patio doors onto a decked area with Sunbeds, a table & chairs, and a small garden area then you are right on the white beach & view of the beautiful blue ocean a stones throw away. The island runs like clockwork I must say, with a Daily News letter left in your room giving info such as Island Trip of the day, cocktail of the day & weather info ( altho take this with a pinch of salt as where the Atol lies its very hard to predict.) Quite a few times storms or rain was predicted, mostly we had glorious sunshine just a light morning shower & a good downpour one evening/ early am. The humidity was correct though at 88%, and as it was classed as Rainy season the Mosquitos loved us!! We got through about 3 different brands of spray & bands to keep the devils at bay which didn't have much effect, so do be warned. Get the highest Deet Strength you can !! Take advantage of the spray they leave in your room to spray in there too. We had breakfast on the terrace by the ocean each morning in Spices (Buffet Restaurant) and some evenings. A really good selection plus show cooking & a grill section to order dishes. One of the best buffets we have eaten at for quality & choice and as the Island was only 25% occupancy whilst we were there no queues either. Sunset is a one Visit per stay A La Carte restaurant.(Unless you pay a supplement to visit again) Attentive service, food presented really nice but not huge portions for you big eaters. Next door there is a bar & separate seating area to enjoy a drink or relaxed light lunch as many times as you like during your stay. We went here most lunch times. A daily changing selection to choose from, presented & served to your table. Not Light on portion size either! Just Veg is what it says Vegetarian, please all you meat eaters out there like us, you have to try, its an absolute Gem right next to the ocean (This one they recommend you book for Lunch or Dinner & its the same menu for either) WE LOVED IT, and didn't miss meat at all. Its very relaxed but efficient service & presented beautifully. We also got to see some baby sharks swimming by. We didn't get round to trying the Teppanyaki which is next to Just Veg (This is a pay for Restaurant by the way) There's also an outdoors Pop Up Restaurant Ceylon Bliss, offering small spicy taster dishes. It was only open certain nights of our stay & the night we were going to try the heavens opened so we didn't get round to it. My husband had organised a Special Private Dining experience for our 30th Anniversary with the Resort before our travels. You are given a list of Menus to choose from to suit your culinary tastes. This was set up on the beach Outside our Villa. Wowzers so many courses of top quality food, plus wines & a cake served by the lovely Joanne & Cooked by your Own Private chef right behind you. The table was decorated beautifully with flowers & Candles, positioned within a lit heart shape area; So special. Personally we chose to sit on the beach opposite our Villa most of the time, where there are sun beds & wooden parasols dotted around. The sea is really easy to access too. We went on many strolls up & down the beach & felt like you were the only ones there at times. Don't forget Stingray feeding at 5pm on the beach near reception & Fish Feeding at 9pm on the end of the jetty. The buggy service is great, every few minutes in either direction if you don't fancy walking hop on hop off outside your villa. We chose this resort obviously for its beauty & size & wanted more than one restaurant for choice. Having researched & read Trip Advisor prior to booking you realise what great value the All Inclusive package is. No hidden extra's at check out, only the pay for bits like our photo shoot, The Private Dining & Couples massage we had. They've thought of everything; Included there's a stocked Mini bar with Wines, Beer, Soft Drinks, Water & Snacks. Tea & Coffee making machine. Dressing Gowns, slippers, flip flops, beach bags, the usual toiletries even a Shaving & Tooth brush pack oh & Factor 30 Suncream. Also in your room (just in case) a Rain Jacket & Umbrellas. A special thanks to Our Lovely Nish who looked after us so well. Carlton the Food & Beverage Manager who was always popping up with a smile & hand shake to make sure all was well with the food. He also organised another special meal on Sunset beach for our last evening of our stay,so thoughtful. The manager of Sunset who we spoke to a few times. Pankaj Wafia Executive Chef who came to introduce himself & make sure all was well with our special dining experiences. Mohamed Jaiz Front Office Manager who we also chatted with a few times. One of the young gardeners who when he spotted me on the beach cut me a coconut to eat. The housekeeper who decorated our bed with Beautiful Flowers & Foliage on arrival, our Wedding Anniversary & my Birthday. I wish I could name you all personally; Your Customer service here really is second to none from the Housekeepers, Landscapers, Ladies in the Spa, Chefs, Waiters & bar staff, Front of house & Managers. From speaking with staff members it sounds like the wellbeing of the employees are paramount by the company too, which comes across in their smiley faces and genuine care & attention towards their guests. We thank you from the bottom of our hearts for sending us home with such special Memories and giving us our Dream Holdiay. Sharon & Andrew X You are all a credit to the resort. We only sat around the adult pool one afternoon in fact.
View full review