Stretching along two kilometres of soft white sands and just a 30 minute seaplane transfer from Male international airport, the Atmosphere Kanifushi is the perfect island getaway for couples and families alike.

132 detached villas and suites sit nestled on the sands surrounded by lush greenery with direct access to the turquoise waters. Spend lazy days relaxing on private sun loungers or take a dip in the refreshing private pool when upgrading to a Sunset Pool Villa. Alternatively, the resort has two swimming pools, one of which is for adults only, both with a bar nearby to enjoy a range of top brand spirits and cocktails. The food here is fantastic too with the Maldives' first vegetarian restaurant, Japanese and an extensive buffet to name a few. The resorts Platinum Plus all inclusive plan means guests receive more than just meals and drinks, they can enjoy daily snorkelling trips, a complimentary excursion of their choice and even a sunset fishing trip. Families are well catered for here too, with Sunset Family Villas available and a complimentary kids club for when the adults want to take time to relax or visit the spa.
A range of hotel child prices applies to ages 0-1, 2-4 & 5-14 years.
The hotel has 132 villas and suites.
All Inclusive - what's included
Platinum Plus: Breakfast, lunch and dinner at The Spice. A la carte lunch menu at The Sunset pool bar. A variety of snacks available during the day and evenings at The Liquid. Lunch or dinner at Just Veg. One à la carte fine dining experience for every 7 nights of stay at The Sunset. Premium brands of beer and liqueurs. Unlimited cocktails and mocktails, signature drinks, juices, soft drinks, mineral water, tea and coffees and premium wines and bubbles from the Platinum Plus menu (excluding Teppenyaki Grill). In-villa mini bar replenished twice daily with alcoholic and non alcoholic drinks and a selection of snacks. One complimentary excursion per guests from a selection of 6 options. Access to the Club House sports and recreation centre including floodlit tennis court, gym and indoor recreational activities. Non-motorized water sports. Daily snorkelling excursions and equipment. Various weekly activities. Kids club. Daily music and DJ. Sunset fishing once per stay.
Added value
Room discount
Save up to 20% discount on the hotel price for holidays between 06 January - 31 October 2018 booked by 31 July 2018.
Early booking discount
Save up to 15% on the hotel price when booked at least 60 days prior to arrival, up to 10% discount when booked between 30 - 59 days prior to arrival and up to 7% discount when booked between 15 - 29 days prior to arrival for holidays between 01 January 2018 - 31 October 2019 ( subject to terms and conditions).
Sixty plus offer
Save an additional 10% discount on the hotel price (free nights not included) for all guests sixty years and above for holidays between 01 November - 26 December 2018 and 06 January - 31 October 19.
Honeymoon offer
Honeymooners staying in a Sunset Beach Villa, Sunset Junior Suite and Sunset Pool Villa for holidays between 01 January 2018 - 31 October 2019 receive exotic fruit basket on arrival, romantically shaped bed decoration once per stay,(turn down service dependent on arrival time), guests will be required to present a copy of their wedding certification on arrival.
Minimum stay is required for the offers, for further details please call our Trusted Adviser.
Free night offer
Free nights are available on a variety of travel dates and duration, please call our trusted advisers for more information.
Please note note all offers are combinable.
Facilities
Bars & Restaurants
Just Veg
The first purely vegetarian restaurant in the Maldives, Just Veg offers contemporary and delicious meat-free cuisine served beside the ocean. Open between 12:30-14:30 for lunch and 19:00-22:30 for dinner.
Open for lunch and dinner.
Teppanyaki Grill
Share a table around a large hot plate and enjoy a set menu and choose from a range of meat or seafood accompanied with soups, rice and vegetables. Open for two sittings between 18:30-20:30 and 20:30-22:30.
Open for dinner.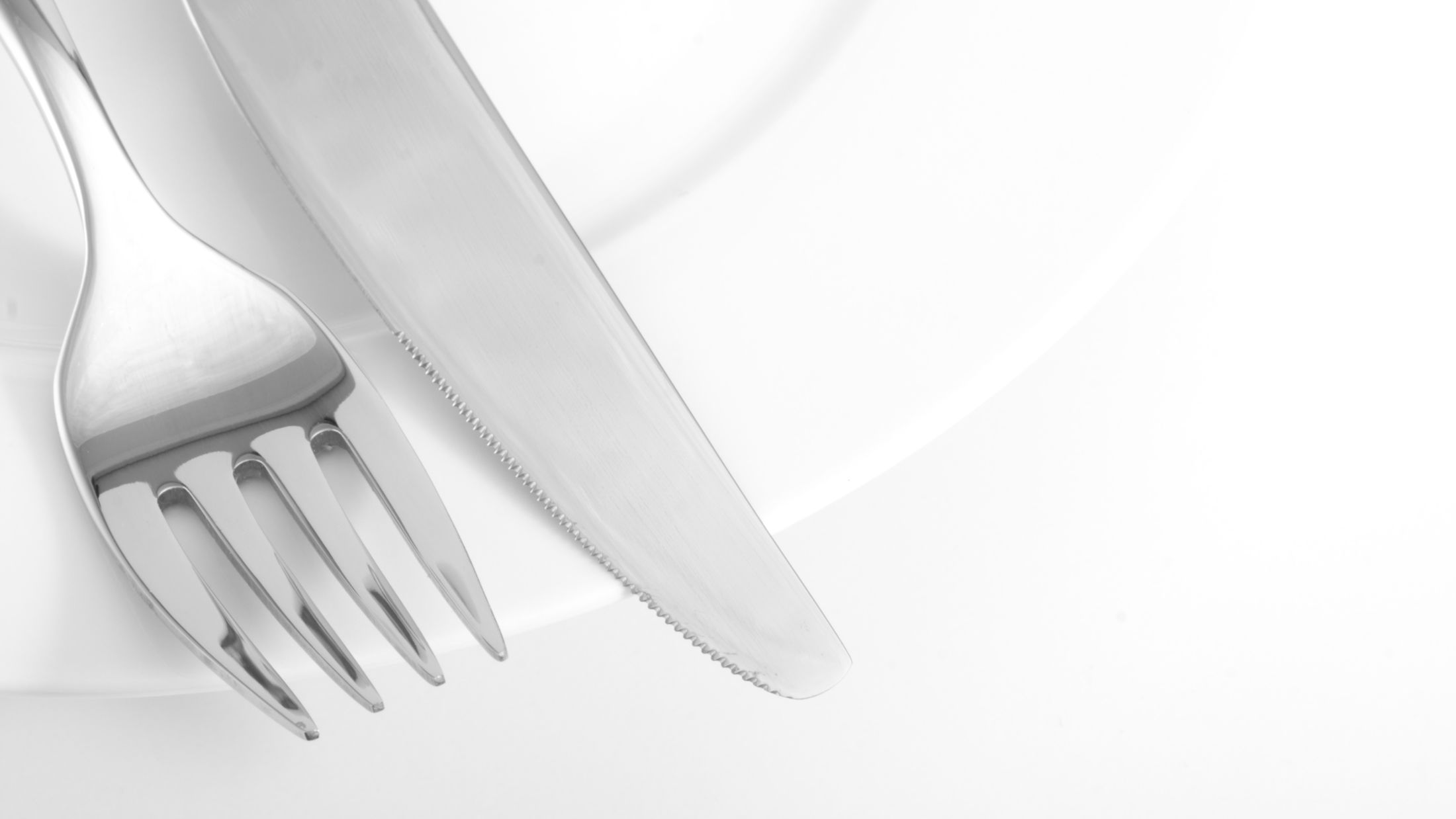 The Liquid
Situated by the pool, The Liquid serves snacks and a range of exotic cocktails, premium branded alcohol and a vast selection of beers and wine. The Liquid also hosts themed nights, discos and live performances throughout the year.
Open between 09:00-01:00
The Spice
Serving a variety of buffet cuisine as well as featuring live cooking stations and grills. Open between 07:00-10:30, 12:00-14:30 and 19:00-22:00.
Open for breakfast, lunch and dinner.
The Sunset
Located by the adults only pool and featuring a sand floor, The Sunset serves light meals and lunch during the day and speciality Asian and Mediterranean fusion cooking in the evenings. Enjoy a sundowner whilst marvelling over the stunning sunset views. The Sunset is open between 09:00-19:00 and for speciality dining between 19:00-22:30.
For Families
Kids Club
The kids club offers a daily activity schedule.
Babysitting services are available at an additional charge for children below 4 years.
Spa & Wellness
Akiri Spa by Mandara
The spa offers 6 double treatment rooms amidst lush landscaped gardens and views of the eastern coast of the island.The Spa also has a Sauna, Steam room and Jacuzzi®. Akiri Spa also includes a special hair & beauty salon within the spa complex.
Activities & Entertainment
Water Sports
The hotel offers a wide range of water sports from Windsurfing, JETLEV (Jetpack), Wake boarding and many more. The hotel also has a PADI Dive Centre. There are several popular dive sites within close proximity of the hotel.
The Clubhouse
The Clubhouse is the hotels sports and recreation centre, offering daily organised activities specially made for adults and children. From fitness to adventure and social activities to competitive sports.
About the location
Made up of more than 1,000 islands scattered across the Indian Ocean, the Maldives is the quintessential get-away-from-it-all destination. It's a one-hotel-per-island affair, with properties ranging from luxe hideaways with stylish restaurants and bars, to rustic-chic retreats that draw on traditional Maldivian design.

The islands come with a natural colour scheme of green, white and blue - green for the glossy palms, white for the sugary sands, and blue for the photo-perfect lagoons that surround them. Beneath the waters things are just as spectacular, with colourful coral reefs and exotic sea life just a short swim from the beach. The Maldives is also home to some of the best scuba sites in the world, and hotels can arrange boat trips for keen divers.

Being surrounded by the sea means that fish (tuna in particular) is a key focus in Maldivian cuisine. Coconut is also used liberally - mixed into creamy curry sauces, sprinkled on top of salads and used in rich desserts. You'll also find plenty of dishes inspired by Sri Lankan and Indian cuisine.
Transfer time
30 minutes from Male airport by seaplane
Sunset Beach Villa
Max 3 adults, 1 child
Sunset Beach Villas are nestled along a beautiful stretch of beach each with their own open-air veranda. Inside, an open-air bathroom with whirlpool bathtub can be found as well as a Queen-sized bed. Sunset Beach Villas have direct beach access and private sunloungers.
100m²
Sunset Junior Suite
Max 3 adults, 1 child
Sunset Junior Suites are located on the beachfront with some of the best views of the sunset at dusk. Junior Suites boast an open-air bathroom with whirlpool bathtub, a Queen-sized bed. In addition, Sunset Junior Suite also benefit from direct in-villa check in, a daily exotic fruit basket, two bottles of wine refilled daily, portable wine cooler, a welcome bottle of sparkling wine with canapés and an additional two bottles of alcohol from the Platinum Plus menu.
132m²
Sunset Pool Villa
Max 3 adults, 1 child
Sunset Pool Villas have direct access to the beach and feature an extensive outdoor private area with a 30m² private pool. The open-air bathroom has a whirlpool bathtub and the villas share the same facilities as the Sunset Junior Suites but with the following benefits: buggy service, in-villa set menu breakfast (optional), complimentary dining at speciality restaurant, butler service (4 butlers per 10 villas), early morning muffin service with tea and coffee (until 08:00), à la carte breakfast served at The Sunset (07:30-09:30).
192m²
Sunset Family Villa (2 x Sunset Beach Villas)
Max 4 adults, 2 children
Sunset Family Villas consist of two interconnecting Sunset Beach Villas with separate outdoor access and are perfect for families or small groups. These villas are located closer to the main restaurant and sport's complex.
200m²

Based on 1435 traveller reviews

89% of travellers recommended this hotel
Travellers Ratings
What to expect
Reviews
mercurial1985, Manchester, United Kingdom
Jun 14 2018
This was our first time to the Maldives and we were slightly apprehensive about this Hotel. There was no doubt the reviews were brilliant, but a lot of reviewers had Children (we are in our early...
This was our first time to the Maldives and we were slightly apprehensive about this Hotel. There was no doubt the reviews were brilliant, but a lot of reviewers had Children (we are in our early 30's and don't!), described the hotel as "good value" (which actually worried me as we generally stay in 5* resorts in the Caribbean and "good value" wasn't selling it) and mentioned the word "buffet", something which we avoid wherever possible but something which appeared to be very common within the Maldives. However, we need not have worried as we had a fabulous time. This is quite a new modern hotel which still had a rustic feel. The island is c2km long, with bars and restaurants at each end and large rooms which ran down the centre of the island, each with direct beach access and most only a few feet from the ocean both to the front and the rear. We stayed in a Sunset Junior Suite which was ideal. I think we were in room 195 which was ideally located - the sand was beautiful, the sea very easy to access and it was away from both bars but close enough to each for it not to be a problem, was far enough away from the children's areas (so effectively felt like adults-only) and allowed us to walk the lovely mid-afternoon stroll to The Sunset for lunch. We weren't particularly keen on the buffet, but it was absolutely fine (we just don't like buffets), infact it was probably the best we had experienced! The Sunset restauaunt which was included once within the plan was nice but the star of the show was the A-La Carte"Just Veg' - I don't particularly like Veg but this restaurant was absolutely unbelievable. The food was fantastic and anyone would enjoy the indian themed and spiced food. Sadly we stumbled across this towards the end of our 8-night stay and we could have eaten here every night (the resort was full but it was never too busy and guests can dine here as much as they like). We ate lunch every day at Sunset. It's a nice area to relax, offers shade and is snack-based a la carte. We enjoyed our lunches and the ambience there. The beach is beautiful, never crowded and as each room had it's own sun loungers so getting one was never a problem. Despite the resort being full, we were never more than 20 yards from another guest. The ocean was lovely and warm. Yes, there are a few areas where it may be awkward to enter due to the coral but a short walk of no more than 10 yards would almost guarantee anyone a coral-free entrance. It might be worse at other time of the years but it wasn't a problem in the slightest whilst we were there and the reviews suggesting water shoes were a necessity seemed ludicrous to us. We used the Gym each day, it was very well equipped with decent air con (although it still got warm due to the humidity) and the club house/games room contained a good quality pool table and table tennis tables. There was also a couple of playstations/xboxes etc.. The service could have been better but it certainly wasn't bad. This isn't 5* in Ritz Carlton or Oberoi terms but the service was absolutely fine, if not outstanding. I would say that the staff are all lovely but we had a couple off issues whereby staff forgot our drinks orders, the welcome drinks options and fruit we were supposed to get in our room was never offered and never appeared and a pre-agreed room change (from the standard room to the upgrade, caused due to availability of the upgrade) wasn't particularly smooth as we packed our cases at the agreed time and nobody turned up to move us so we wasted an hour not knowing where our new room was with reception assuring us someone to help was en-route. So, in summary, we were very pleasantly surprised. The welcome room at the hotel was OK, the buffet was good, situated a nice area and food quality was fine. Just Veg was amazing, the beach beautiful, Ocean clean and coral not an issue, the rooms very spacious and adequate (outdoor bathrooms were lovely), service fine, grounds beautiful and children not an issue (buffet times aside)! We may not return to this resort, but I would highly recommend it to anyone planning a visit to the Maldives. Having spent so much time searching online, I would be very surprised if any resort has a comparative all-inclusive plan and whilst I would definitely call it "good value", it's certainly a very high standard and not "good value" in the cheap kinda way! We would certainly stay in other hotels by Atmosphere.
View full review
"
Heaven on a island that???s 2.5k long by 100 feet wide
Cygrab,
Jun 13 2018
Landed the 3rd of June to celebrate our first wedding anniversary we are here for two weeks WOW stunning place was met by Carlton welcomes us as if he new us walked to reception presented with...
Landed the 3rd of June to celebrate our first wedding anniversary we are here for two weeks WOW stunning place was met by Carlton welcomes us as if he new us walked to reception presented with Champagne fantastic Junior suite awaited us, Seriously cannot fort-any part of this island all the staff from meet and greet ground staff all the way to bar staff to those in charge would go all out to make your stay the best ever we had a beautiful and very special 1st anniversary meal on the beach all thanks to Carlton and his amazing team cannot thank them enough totally blew us away with what they did for us, this island is heaven and we have no hesitation in booking for next year the weathers very hot bit of rain in the night time. We still have a few days to go and will gutted to leave feels like we are leaving family behind but we will return next year if you need that all out special holiday have no fear this is the island to come to. Soon as we???re home I???ll update this review with pictures and all the names of those that made our time here a moment never to for get. Thanks to all at atmosphere kanifushi.
View full review