Well renowned gourmet restaurants, including under an ancient Milkwood tree and in the hotel's wine cellars
A wide range of fantastic experiences and activities, including a marine safari and 4x4 botanical tour with expert guides
Over 100 species of birds and more than 800 species of flowers in the deep forests and surrounding wilderness
Immersed in nature, this eco reserve is in harmony with the surrounding oceans, forest and mountains
Built to cause minimal disruption with the magical surrounding landscapes, a stay at Grootbos Private Nature Reserve is full of once in a lifetime experiences. Book luxury suites or private villas and unwind in your opulent surroundings as you take in spectacular views from your private balcony and full length windows.
Grootbos' restaurants are renowned for their experimental, world class flavours and combinations carefully curated using fresh ingredients from the local farms. Fresh mountain spring water is collected from the area, where the hotel also sources the region's famous honey. Known for its biodiversity and spectacular array of flowers, the area's honey is full of unique flavours and the reserve also grows most of its own organic herbs and vegetables.
Perched on a hill, the Forest Lodge and private villas provide truly stunning views, while the Garden Lodge is surrounded by ancient forests. Guests can enjoy two relaxing swimming pool areas, as well as wonderful gardens and beauty treatments and facilities.
Facilities
Bars & Restaurants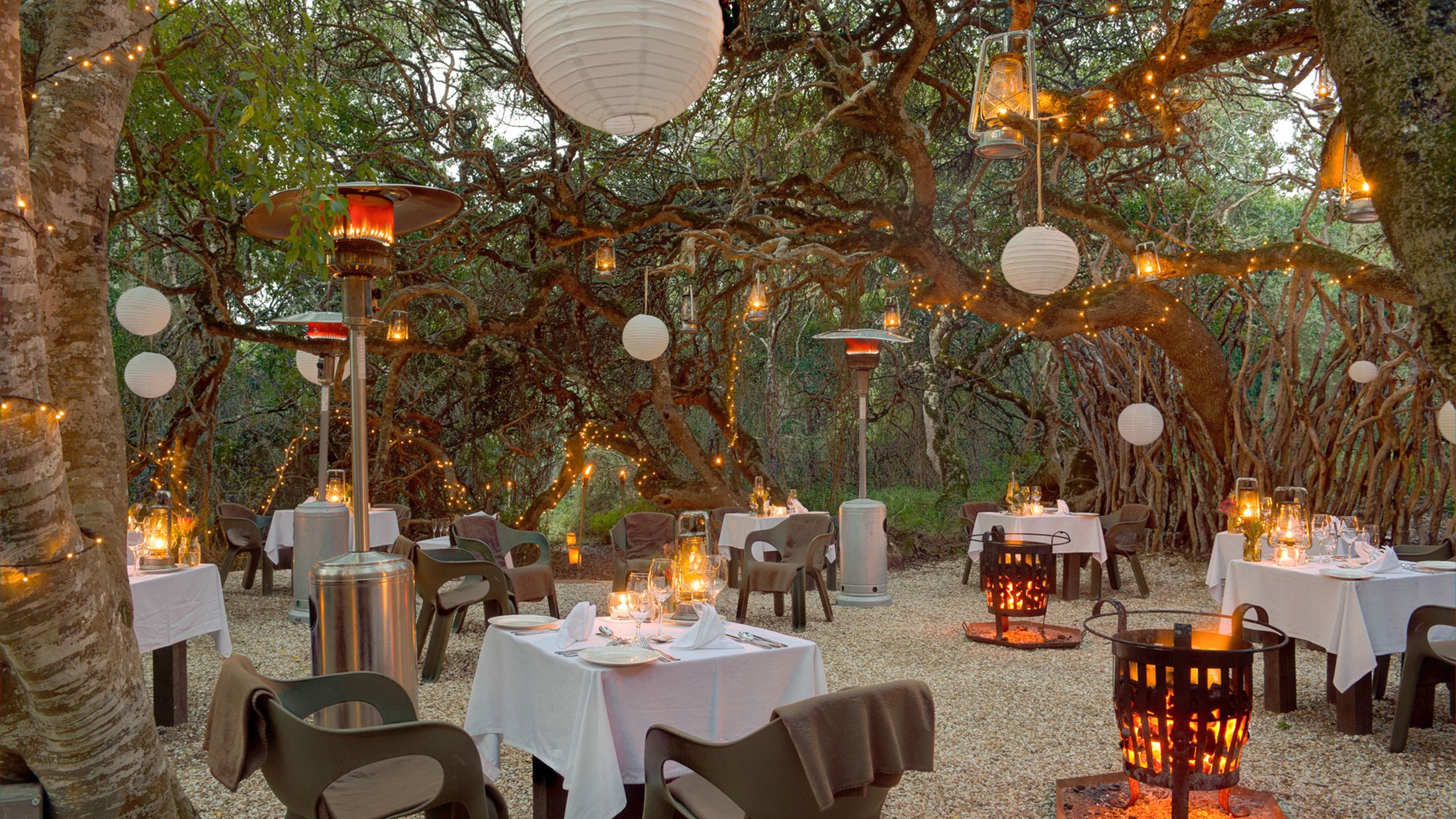 The Boma
Unique South African dishes combine with candlelit dining as you listen to the sounds of nature under the milkwood tree and enjoy the freshest ingredients sourced from local farms.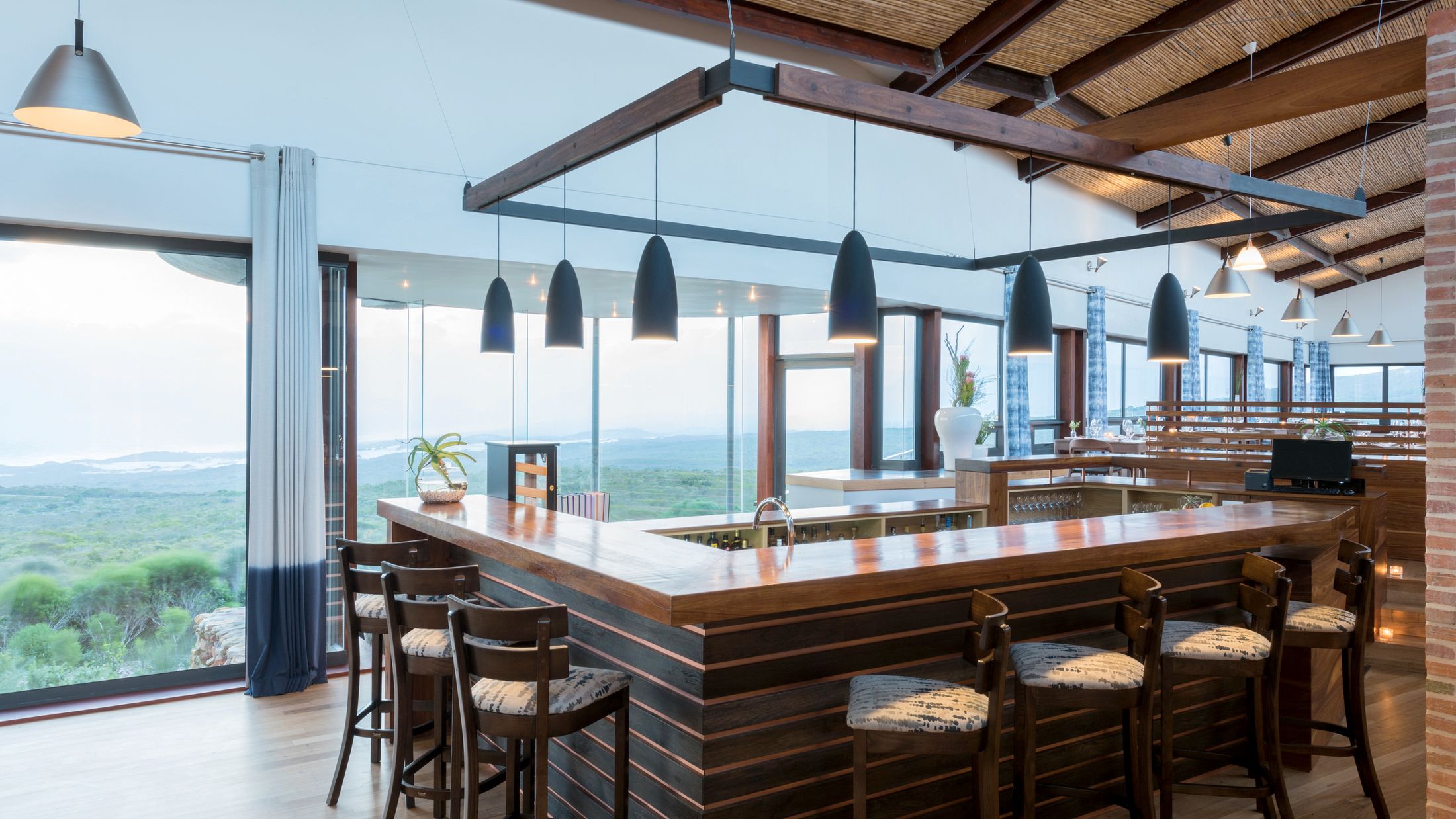 Forest Lodge
Contemporary elegance combines with carefully curated natural ingredients which come together in a unique dining experience. An al fresco dining area allows you to savour your surroundings.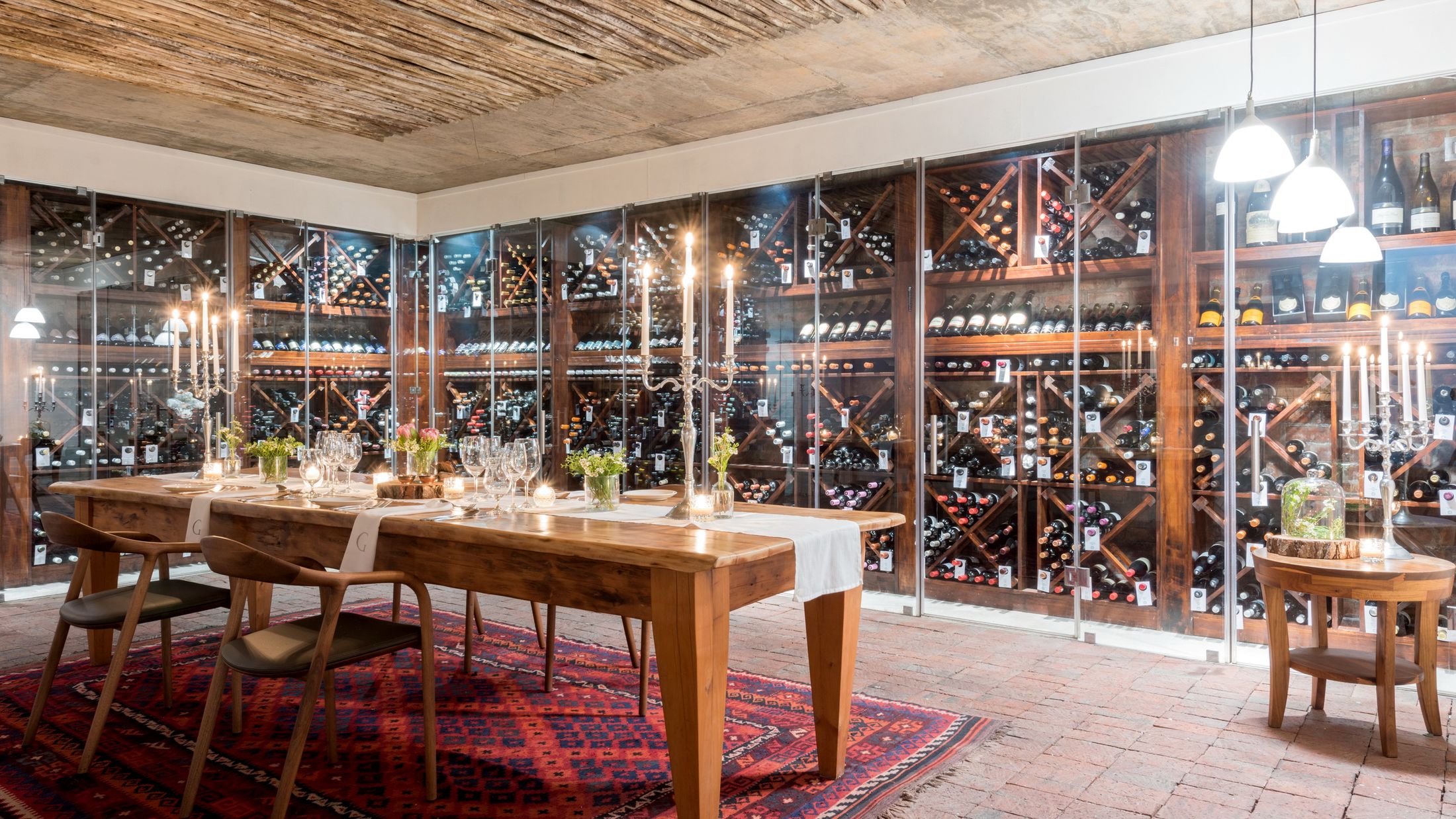 The Cellar
Combine tips from an expert sommelier with well paired dishes and a unique, truly personalised dining experience in Grootbos' wine cellar.
Garden Lodge
Warm interiors complement the spectacular ocean views as you enjoy fine dining with dishes created by renowned chefs. Enjoy the freshest local ingredients at breakfast, lunch and dinner.
Beach & Pools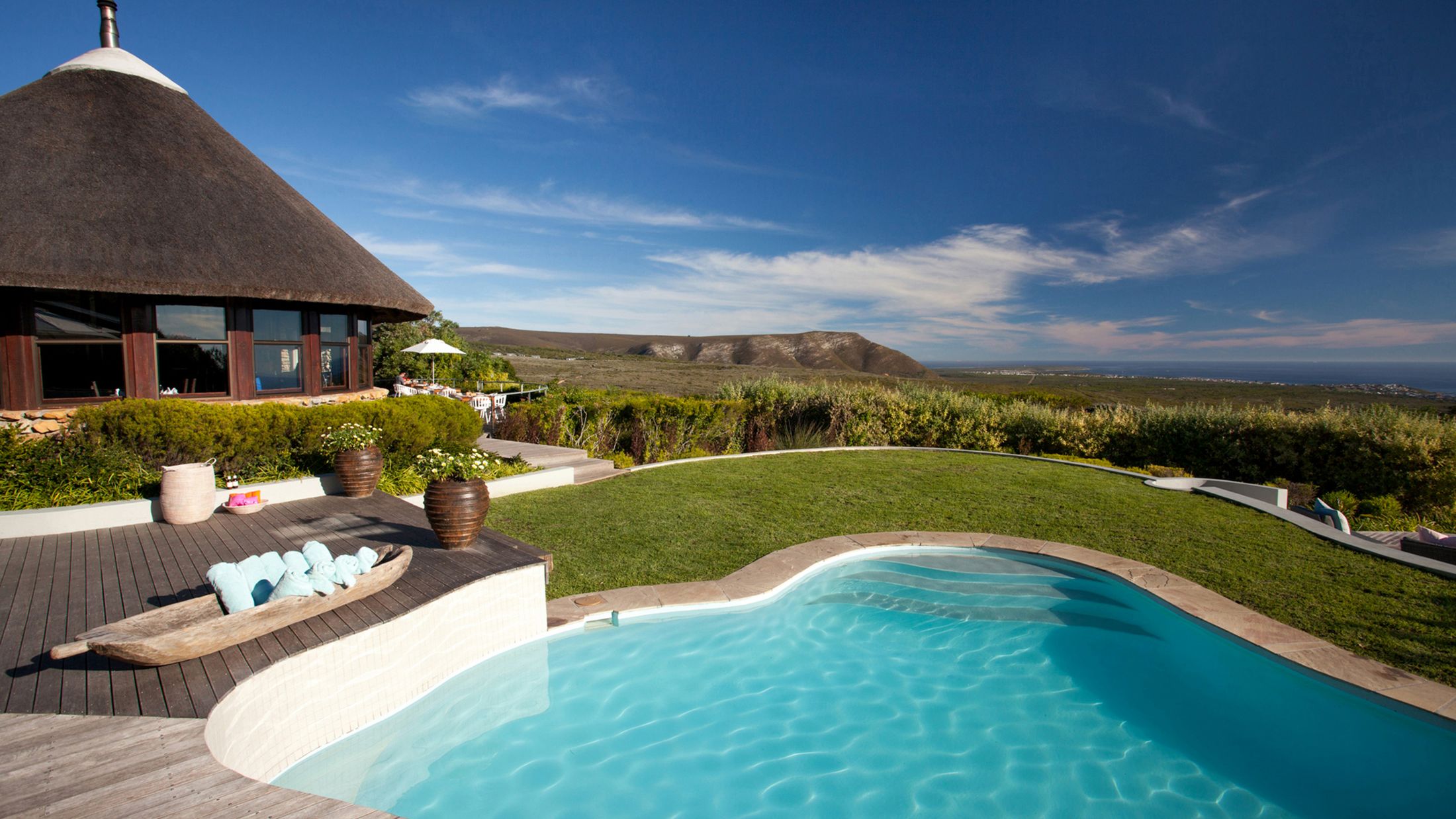 Swimming Pool
A split level garden area offers majestic views over the Atlantic Ocean, relaxing lounge areas and a swimming pool.
Activities & Entertainment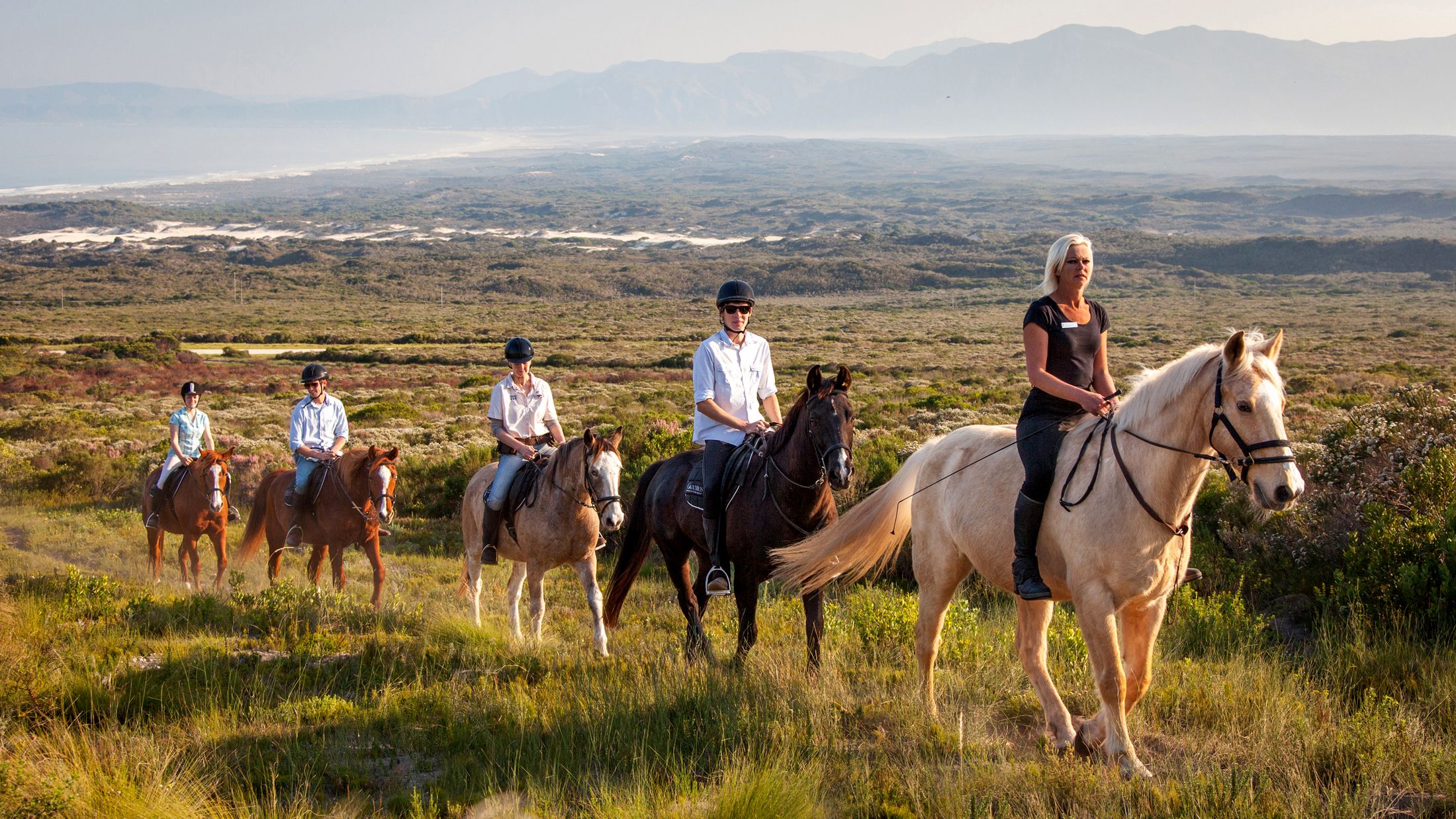 Land Tours
The landscapes of the untamed wilderness are unparalleled throughout the world. Experience unique views with horse riding, 4x4 tours, walks, hiking, quad biking, scenic flights and more.
Water Activities
The Indian and Atlantic Oceans meet off the coast of South Africa, creating a rich diversity of marine life. Guests of Grootbos can book cave diving with sharks, whale watching, marine safaris and lots more.
About the location
The Atlantic and Indian Oceans meet off the southern coast of South Africa, combining to create a rich natural environment both above and below the sea. Untamed wilderness stretches down from the hills, across fields full of wildflowers and ancient forests full of over 100 species of birds to meet the soft sands of the beach. From here you can explore the incredible underwater creatures with activities including cage diving with sharks, whale watching and ocean safaris.
Manicured vineyards and winelands provide an award winning choice of wines, while visitors can enjoy gourmet dining with fresh local ingredients. Alternatively, enjoy horse riding and hiking through the wilderness, stopping to get up close to the smaller plant and flower varieties native to the area.
Transfer time
The nearest airport is Cape Town International, which is around a two hour drive away.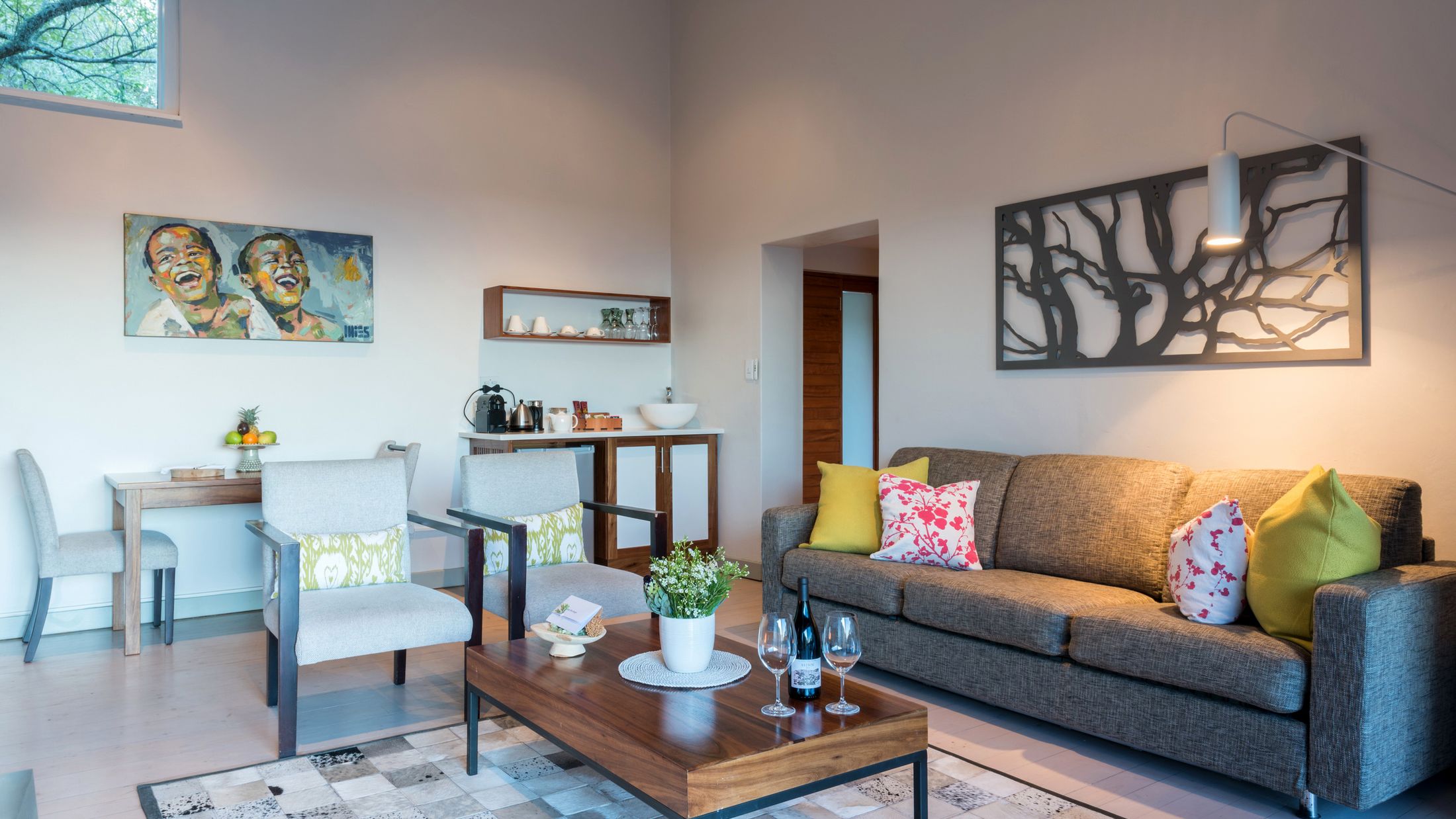 Garden Lodge Suites
Sleeps up to four people
11 freestanding suites sit amidst the rich forests of the lodge, with spectacular views in almost every room. Canopy beds, private wooden decks, a warming fireplace and bright, modern décor make this a relaxing oasis where you can relax after exploring the surrounding wilderness.
Sovereign Experiences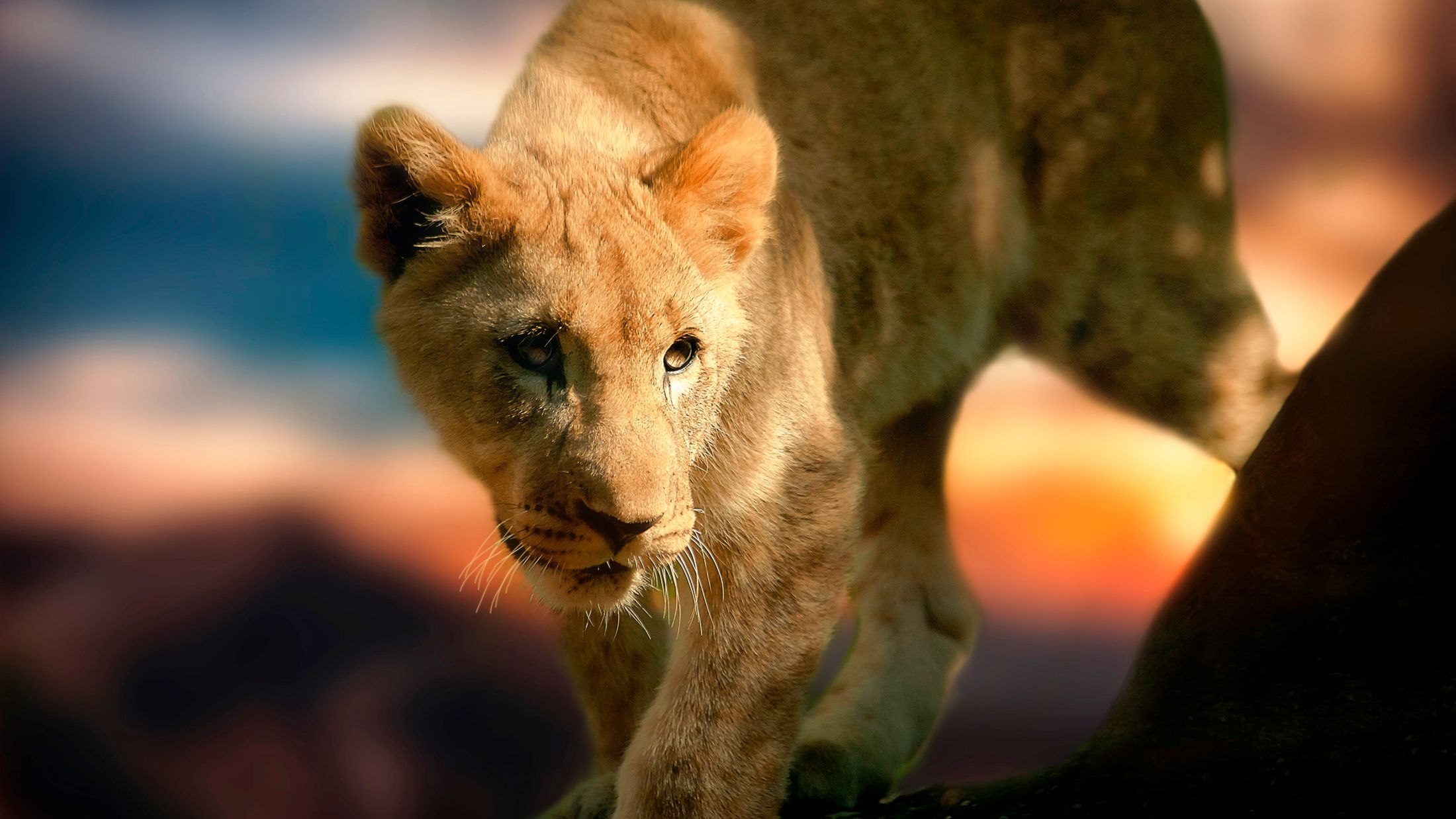 A once in a lifetime trip for the whole family full of magical experiences
Start your family holiday in South Africa in Gansbaai, where you and your family are sure to enjoy the many activities and adventures on offer. Located near the southern tip of Africa the meeting of the Indian and Atlantic Oceans brings together a rich marine biodiversity including dolphins, whales, sharks and more amazing creatures for children to see.
View the South Africa Family Adventure itinerary

Based on 822 traveller reviews

93% of travellers recommended this hotel
Travellers Ratings
What to expect
Reviews
"
Peace and serenity in a luxuruous setting
americagirl22, Rotterdam, The Netherlands
Dec 13 2018
We loved our stay in Grootbos so much! The sounds, smells, amazing views and complete serenity of this place is something we will never forget! We stayed in a villa with a small private pool which...
We loved our stay in Grootbos so much! The sounds, smells, amazing views and complete serenity of this place is something we will never forget! We stayed in a villa with a small private pool which was lovely. But the best part was waking up, opening up the sliding doors in the bedroom and just enjoy the sounds and smells of nature around you. Another highlight of our stay was the absolutely amazing food. Michelin stars should be awarded here. Breakfast was already a feast with so many superfoods, fruits, nuts, seeds and all kind of other healthy stuff. But then comes the 3 course lunch which was so delicious The 5 course dinner is fantastic too. We did not have one bite that fell short of expectations. The guides on the activities are all so friendly and have so much knowledge. We did an afternoon walk to the seacave on Walker Bay which was really nice and ended with a little sundowner on the beach with champagne and little bites. A very memorable place!
View full review
"
Our creator would be proud
chef_gone_fishing, Cape Town, South Africa
Dec 13 2018
Where do I start? Right from the parking area you are already treated to the Grootbos hospitality. We were greeted by no less than 3 staff members, One lady to welcome us, another to walk us through...
Where do I start? Right from the parking area you are already treated to the Grootbos hospitality. We were greeted by no less than 3 staff members, One lady to welcome us, another to walk us through to reception (where we were greeted by another holding cooling towels and welcome drinks) and one guy who took our vehicle away to a guest parking area and handle the luggage. First impressions..... wow, wow, wow. We arrived just at lunch time so were immediately offered a seat at the restaurant where we got into the amazing menu quite quickly. Chef Ben Conradie and his team are surely on top of their game, and this coming from a fellow chef who is rarely completely satisfied when eating out. Thumbs up. We then retired to our room for the afternoon and man oh man, what a room it was, We stayed at the garden lodge and loved everything about it. The view, the amenities, the linens, the little creature comforts like books, wifi connectivity, fresh fruit, good coffee etc. they all make the stay a truly pleasant experience. Although the lodge is the closest to heaven for the person wanting to relax please do make use of the activities. My daughter spent most of her time in the pool by the garden side in between horse rides at the stables. The nature drive is something not to be missed. Though not as exciting as seeing wild animals making a kill but still up there with the best outdoor learning experience. Our guide (Christoff) was quite attentive to any questions and very knowledgeable on the fynbos and all it encompasses. This is truly one of those places where you're wishing your time would never end and I do believe that a big part of it is the committed staff members who are friendly and willing to help no matter whether it's part of their job description or not. Where else can adults dine in 5 star luxury without having to see to their kids at the same time. The garden lodge has a beautiful kids play room with where they can spend as much as they want and also have their meals served while playing. Every evening they have a movie showing during dinner time complete with snacks and popcorn. So simple, yet so amazing for kids.
View full review