• Five star luxury on the south coast of Tenerife
• Three outdoor swimming pools and a luxury spa
• Plenty of activities on offer, including tennis, mini golf and two kids' clubs
• Ideal for family holidays with something for everyone
If you're looking for serenity by the sea, the five star Sheraton La Caleta Resort and Spa offers everything required for a relaxing holiday on the coast of Tenerife. Located on the Costa Adeje, the hotel is surrounded by sub tropical gardens while ocean views stretch into the horizon.
The 284 guest rooms are traditionally decorated and have modern amenities, providing the perfect place to unwind. Three outdoor swimming pools can be found nestled alongside the hotel's numerous tropical flower beds. The hotel's extensive Spa Eutonos offers an atmosphere of pure tranquillity, plus there are lots of facilities for those who like to keep active.
The four restaurants at the hotel are considered some of the best in Tenerife. Here, guests can sample a wide range of dishes, including Japanese and Mediterranean cuisine. The resort also boasts two kids' clubs to keep the little ones entertained.
A range of hotel child prices applies to ages 2-6 & 7-12 years. The hotel has 284 rooms.
Added value
Room discount
Save up to 20% on the hotel price for holidays between 26 August - 21 October 2018.
Early booking discount
Save up to 15% on the hotel price for holidays between 01 November 2018 - 30 April 2019 booked by 31 October 2018.
Free night offer
Stay 7 nights and pay for 6 nights for holidays between 26 August - 02 October 2018.
Spa offer
Guests over the age of 16 years staying a minimum of 7 nights will receive one free spa entrance per person per stay (to be used in the first 3 days of the holiday) for holidays up until 31 October 2018.
Please note not all offers are combinable.
Facilities
Bars & Restaurants
El Parador
Offering a wide variety of dishes, the El Parador restaurant provides something to suit all tastes. Enjoy show cooking and themed evenings, all complemented by a selection of fantastic wines.

Open: 07:00 - 11:00 and 18:00 - 22:00

Meals at El Parador are included for those on bed and breakfast, half board and full board. Shorts, sandals or sportswear are not permitted in the restaurant.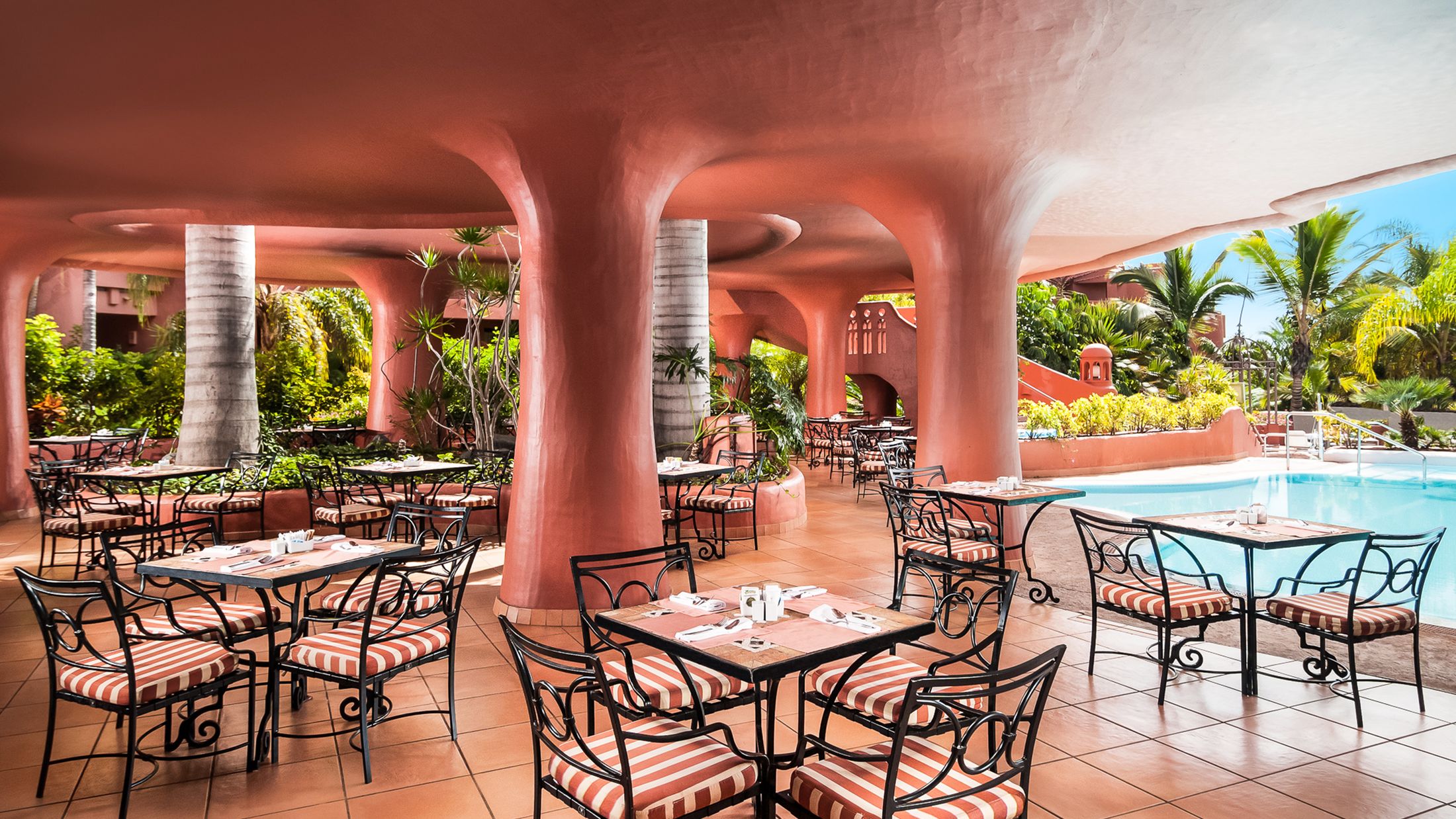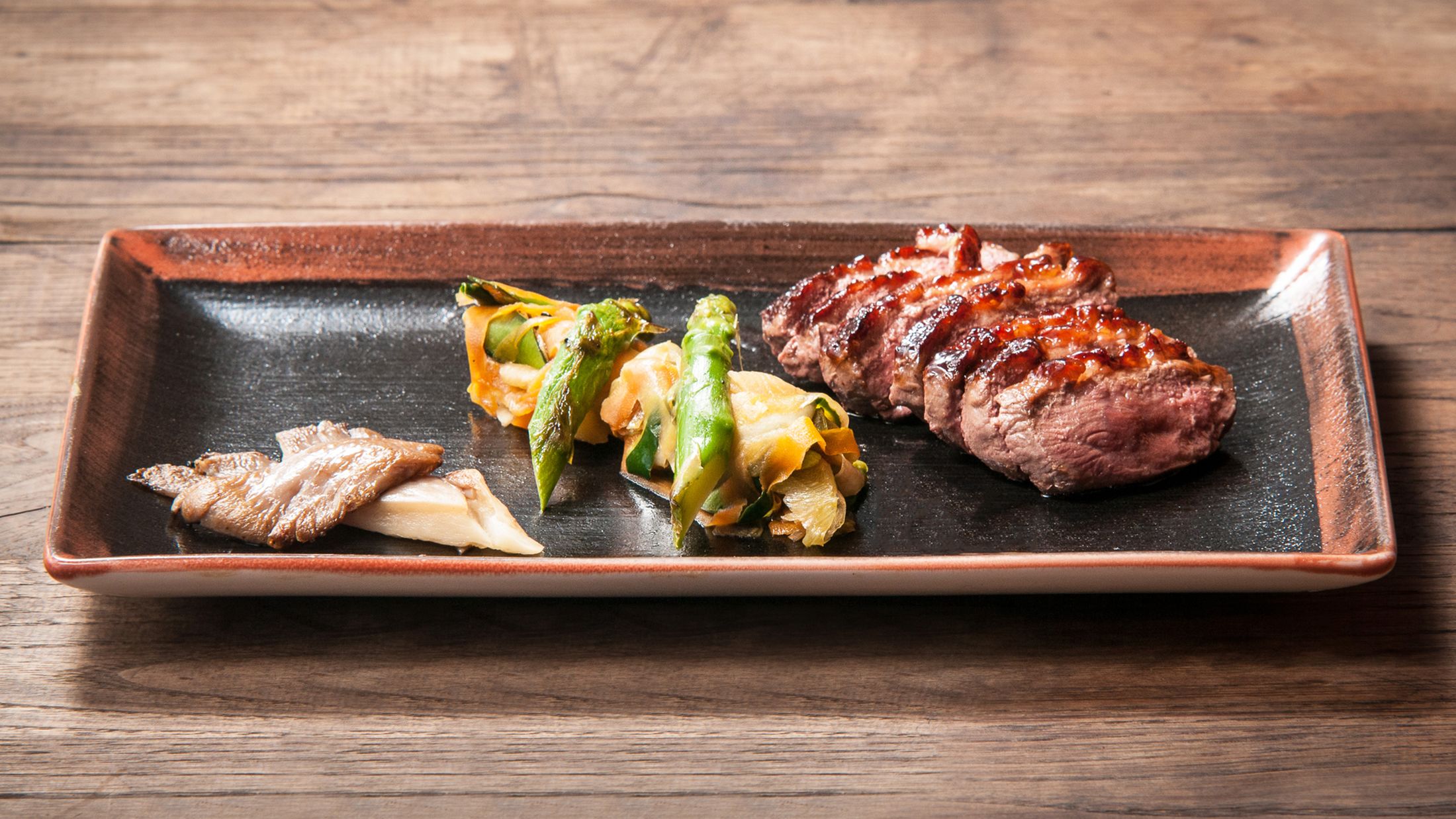 Kamakura Restaurant
Authentic Japanese dishes, including delectable sashimi and nigiri sushi, are the highlights of the Kamakura restaurant. This exclusive restaurant has a reputation for offering the best Japanese cuisine in Tenerife.

Open: 18.30 - 22.30. Closed on Mondays and Tuesdays.
Credit towards this restaurant is available for guests on half board and full board. Shorts, sandals or sportswear are not permitted in the restaurant.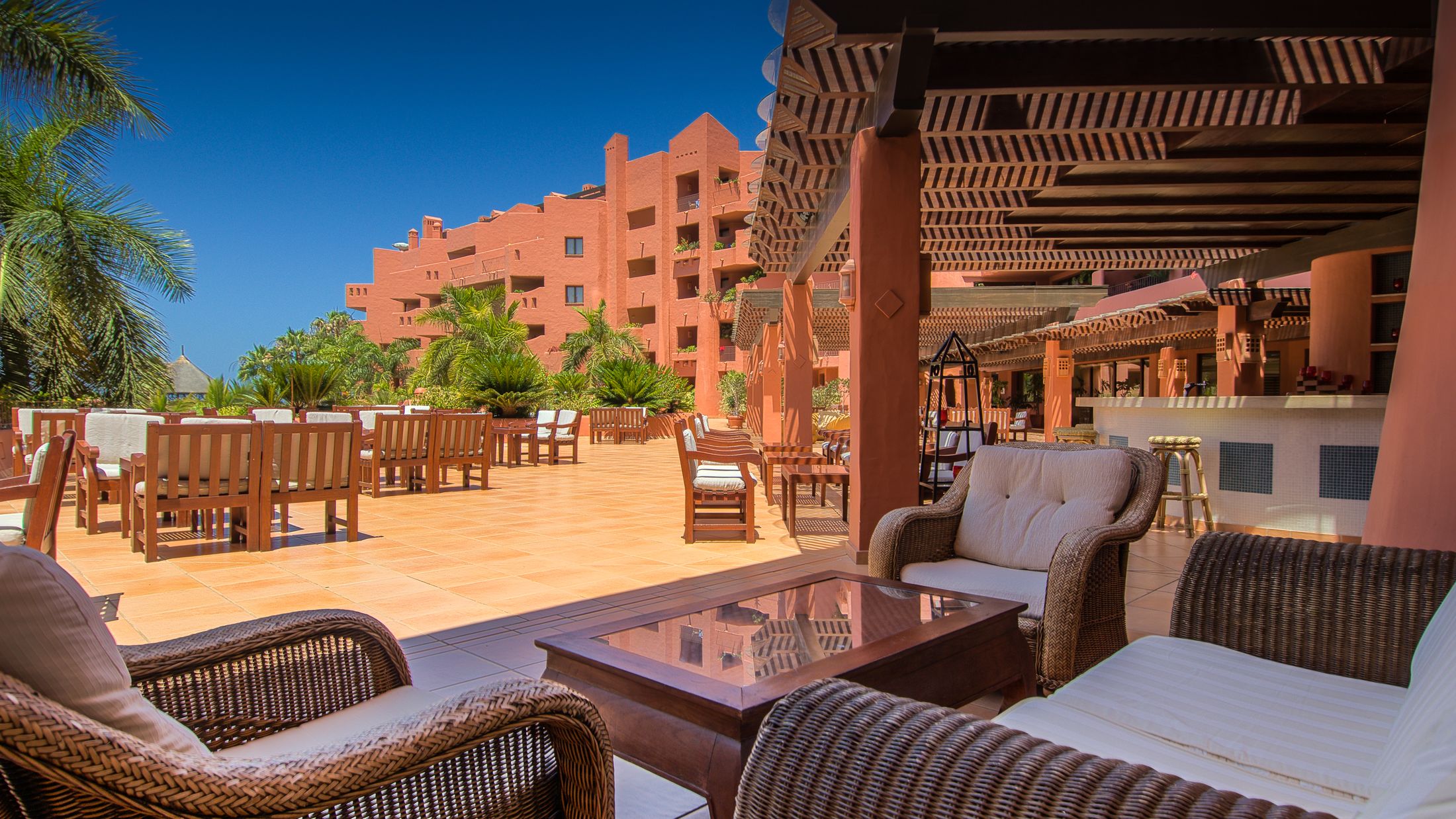 La Glorieta Bar
Visit the terrace at La Glorieta bar and sip delicious cocktails while you enjoy live music.
Open: 12:00 - 01:00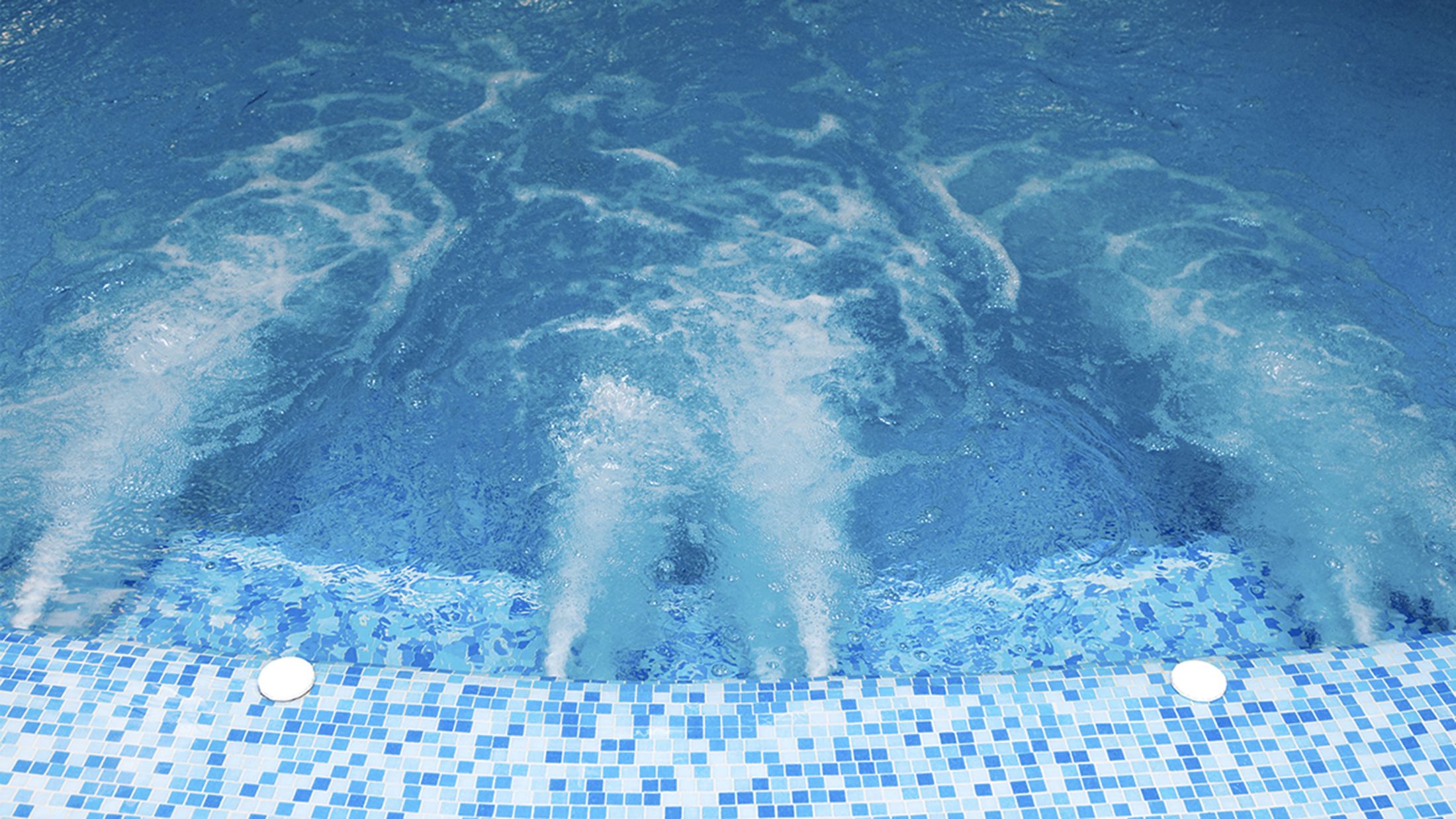 Coral Bar
Sit back and relax throughout the day, with a refreshing drink at the Coral Bar next to the pool.
Open: 10:00 - 18:00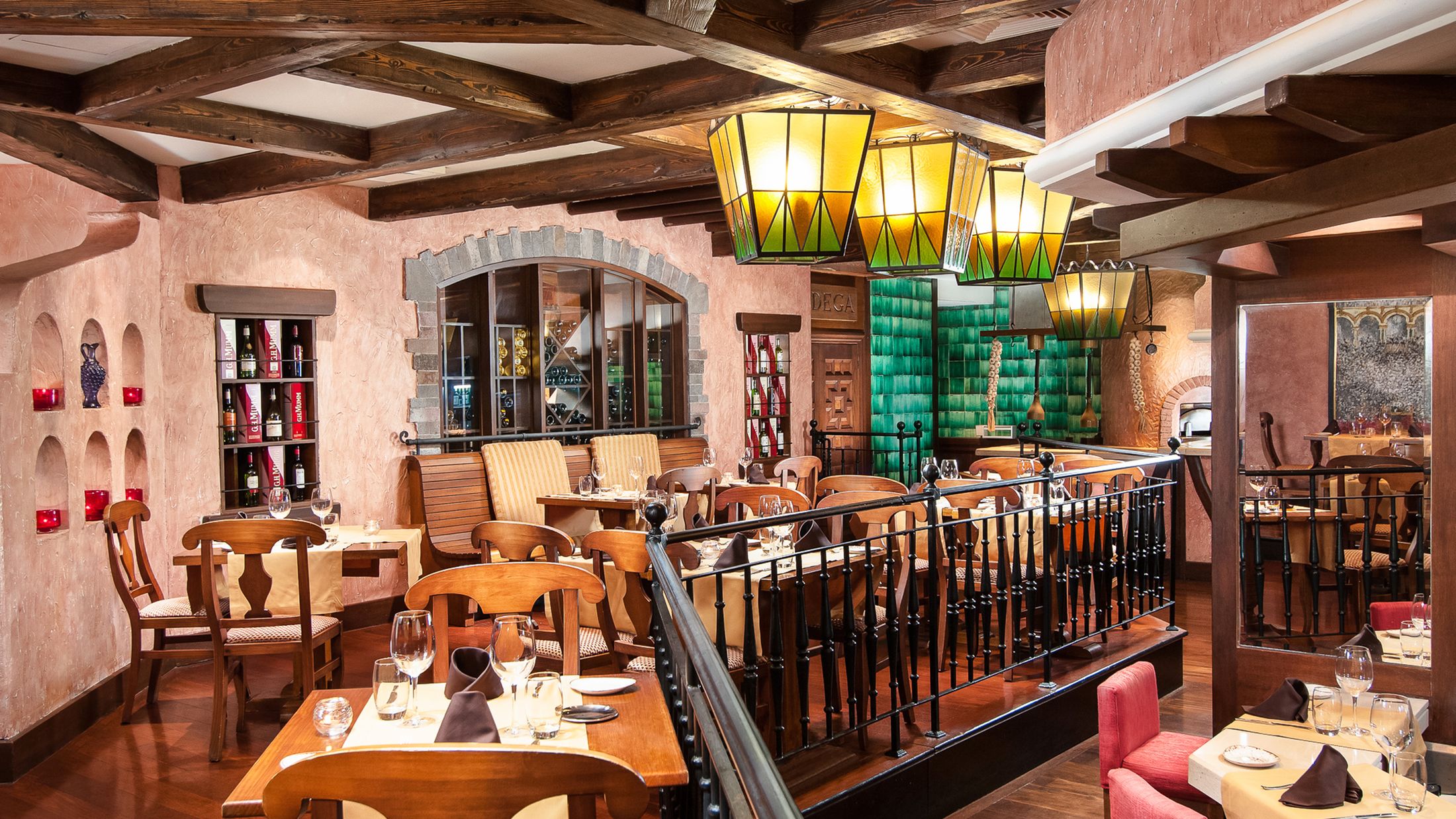 La Venta Restaurant
Sample the best of Spanish cuisine at La Venta restaurant and immerse yourself in the flavours of Tenerife.
Open: 18.30 - 22.30. Closed on Mondays and Tuesdays.
Shorts, sandals or sportswear are not permitted in the restaurant.
Vivace
Grab a bite to eat or enjoy a refreshing cocktail at this relaxed poolside bar.
Open: 12:00 - 17:00
Guests on full board can receive a credit towards food and drink at this bar.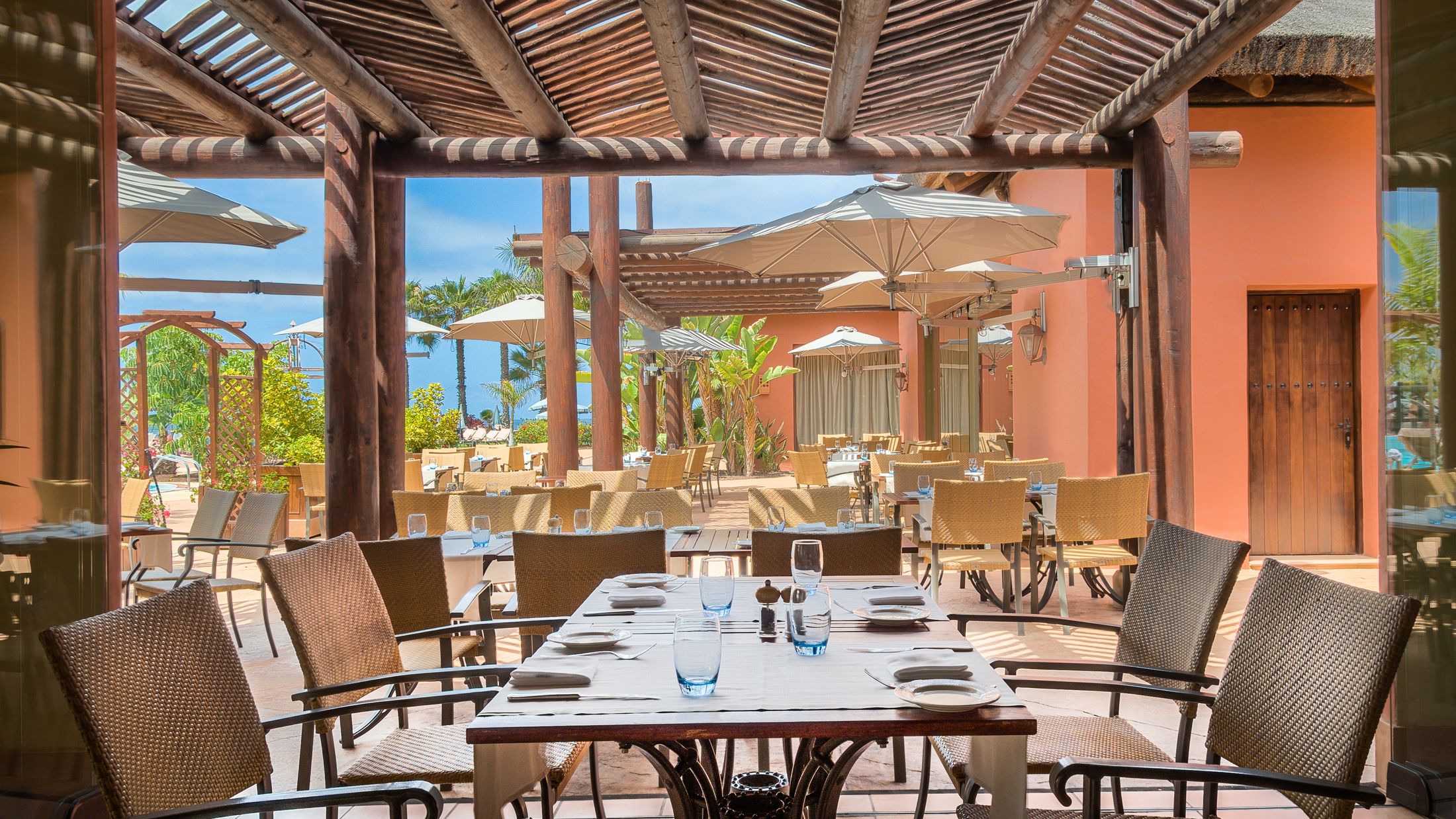 Beach & Pools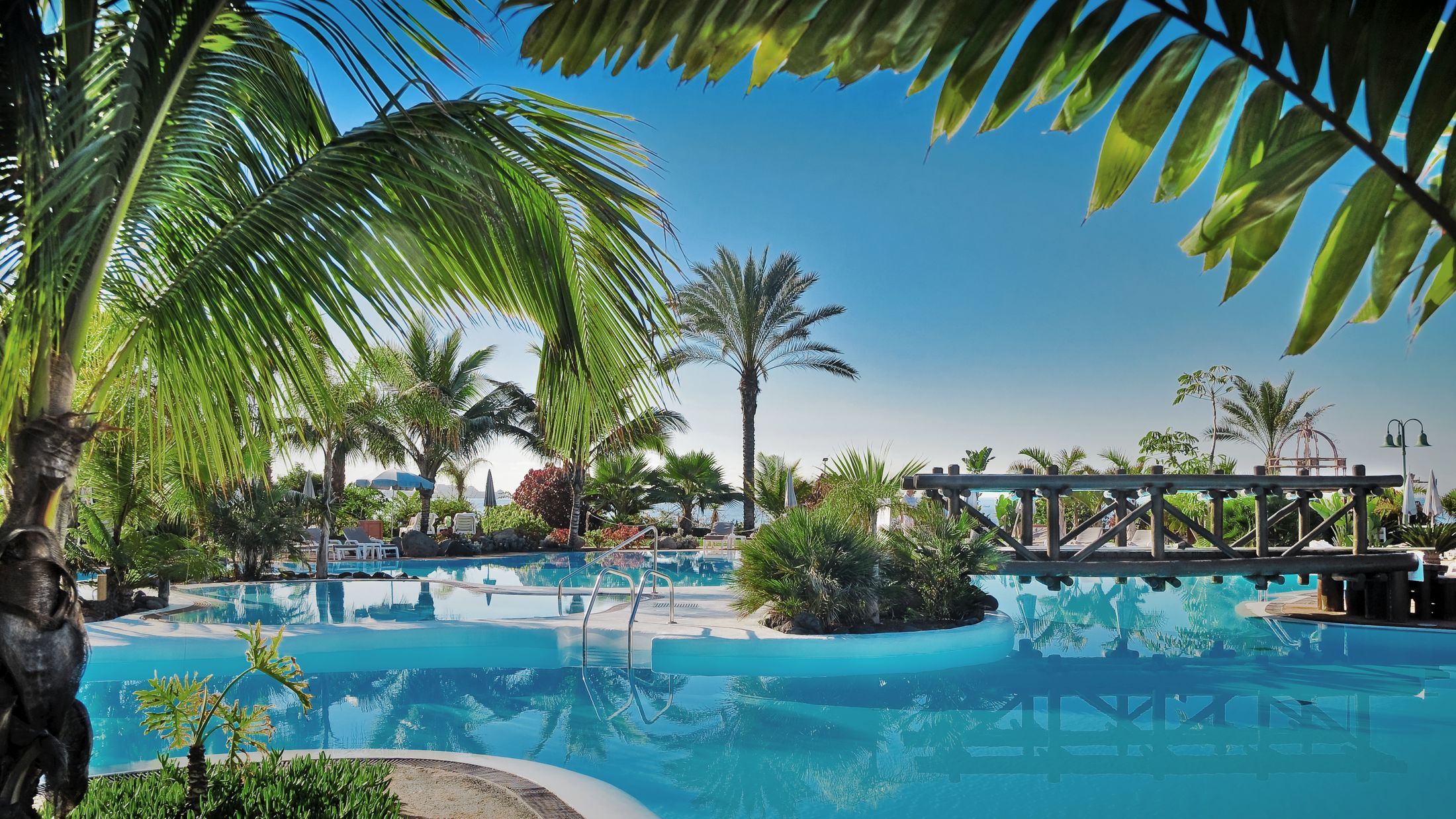 Swimming Pools
Take a dip in one of the two freshwater heated pools or cool down in the large seawater pool, complete with a whirlpool island. For the little ones, there is a heated infants' pool at the Guanchito Kids' Club.
El Duque Norte Beach
In under a minute you'll find yourself on the black sands of El Duque Norte beach. Grab a comfortable sun lounger and while away the day to the sound of the sea. Sun loungers are available and payable locally.
Spa & Wellness
Spa Eutonos
The Sheraton La Caleta Resort's spa has a reputation for providing innovative treatments, ideal for those who want to indulge in some 'me time'.
Open: 10:00 - 20:00
The spa is strictly for the use of guests over the age of 16 years.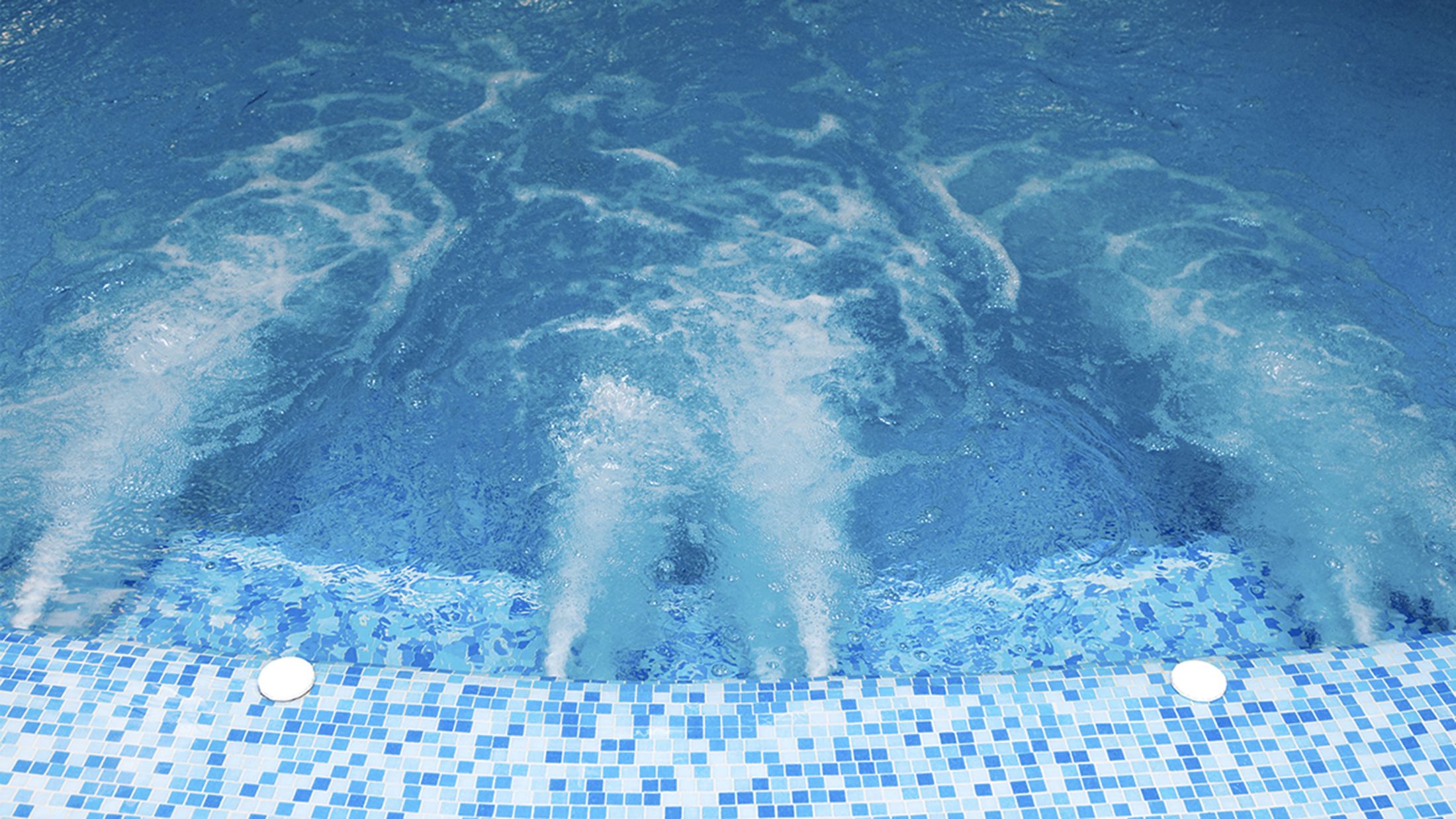 Fitness Centre
A state of the art fitness centre is also available for guests wanting to keep fit and active during their stay. Choose from cardio and weight machines.
Open: 10:00 – 20:00
Activities & Entertainment
Sports
For guests who like to keep active, the hotel has a tennis court on site, plus a state-of-the-art fitness centre, pádel and mini golf, among other facilities.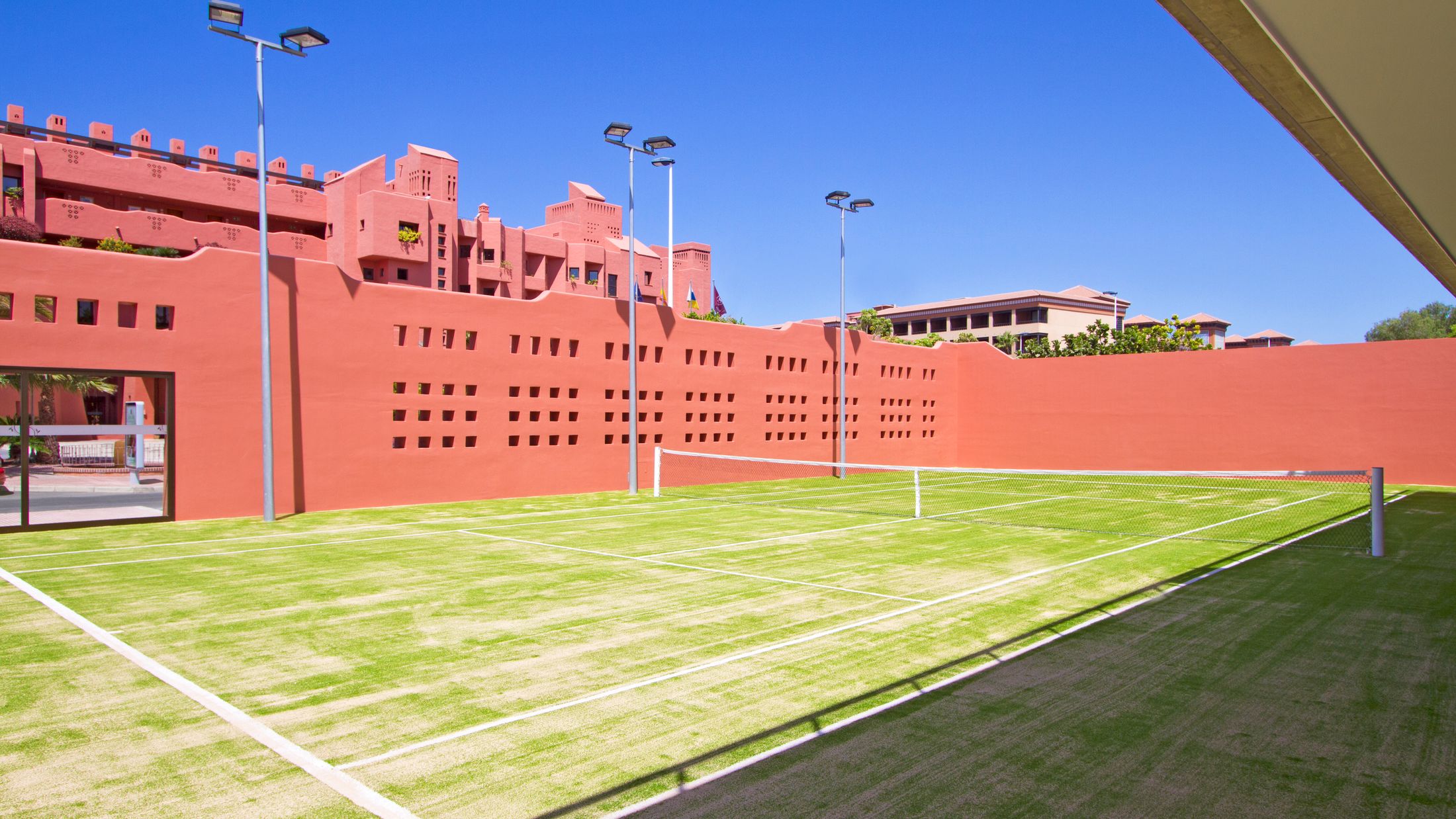 Families
Guanchito Club
For those aged between 3 – 12, the Guanchito Club is jam packed with fun, supervised activities, including rock climbing and mini soccer.
Ages: 3 – 12 years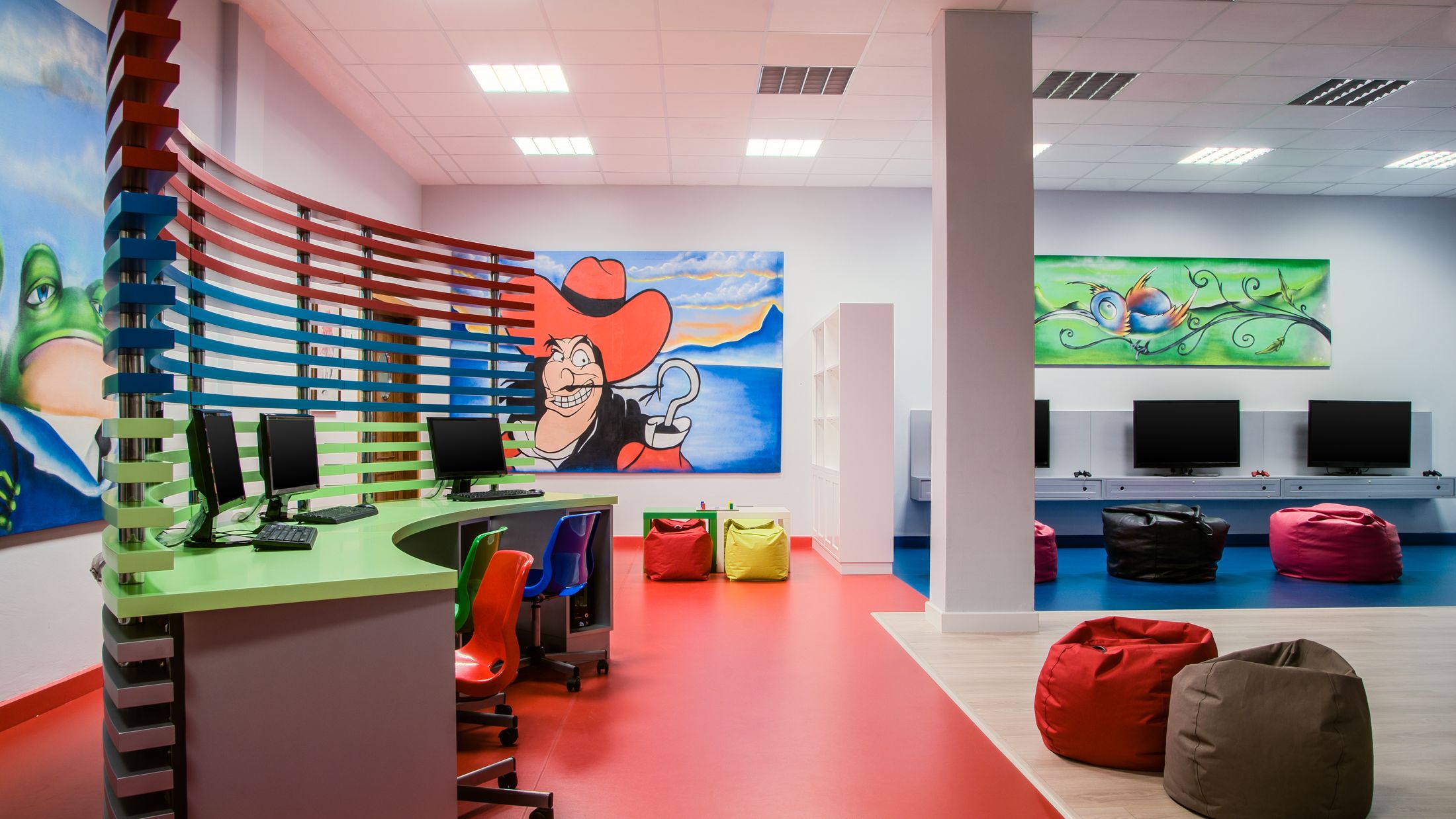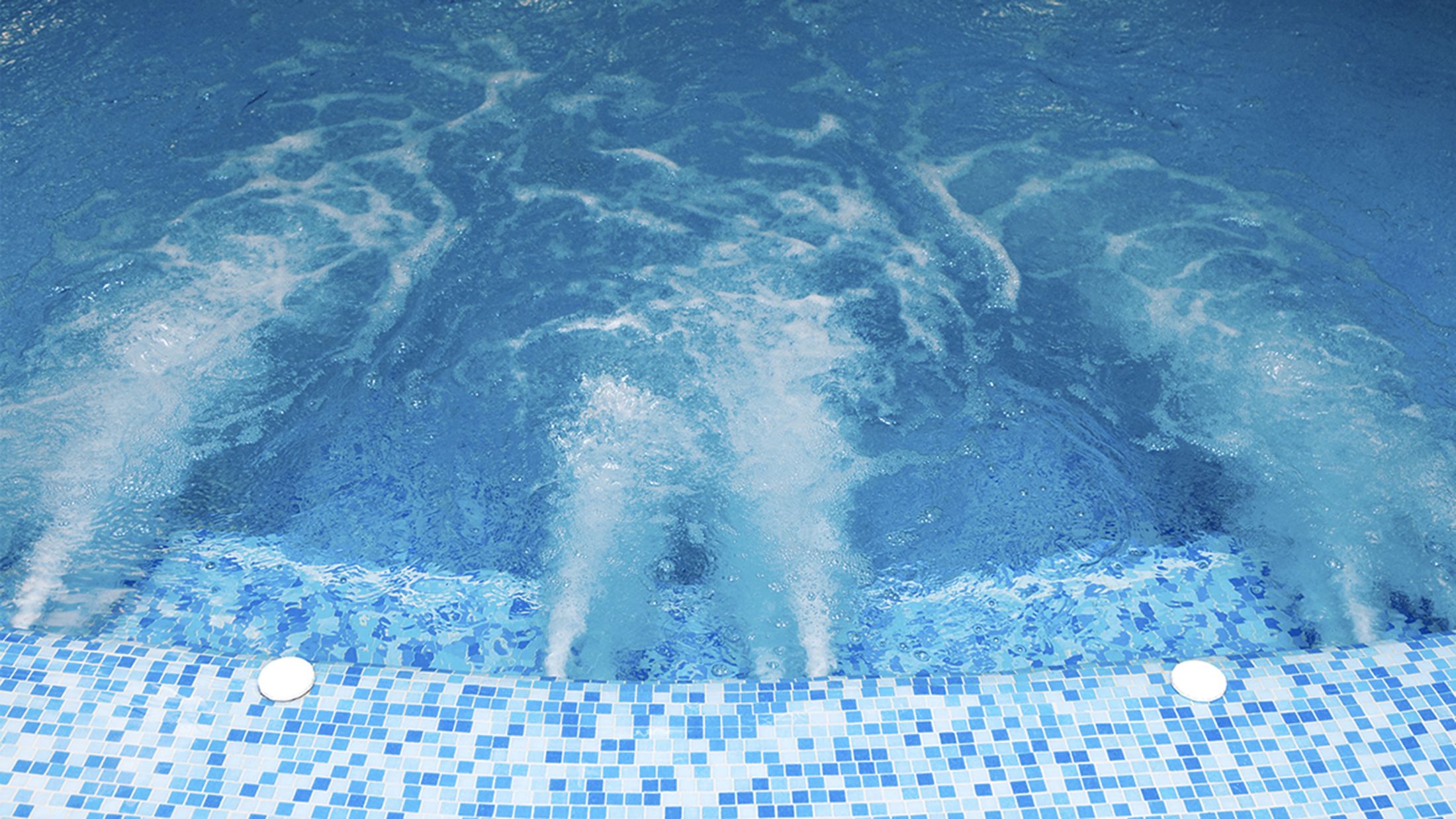 Guests aged 8 and above can visit the [email protected] Club which has a selection of video games, computers and even a DJ booth.
Ages: 8 years plus
About the location
Located on the south of the island, Costa Adeje is famed for its beautiful coastline and natural beauty. With an average of 10 hours of sunshine per day during the summer months and endless beaches, it's no surprise that the area is one of Tenerife's most sophisticated resorts.

Costa Adeje offers something for everyone, and is great for families and couples alike. Sip on a refreshing cocktail in one of the high class bars overlooking the turquoise Atlantic Ocean, or take in a round of golf on one of the many lush courses which can be found in the area. For those who are a little more adventurous, enjoy some exhilarating jet skiing or take a boat trip to spot dolphins or whales in their natural habitat.

Pristine beaches can be found throughout the resort. Discover the golden sand of Playa del Duque, imported from the Sahara Desert, or opt for the classic black sand of the Canaries at Playa de Fanabe.
Transfer time
Sheraton La Caleta Resort and Spa is 20 minutes from Tenerife South Airport.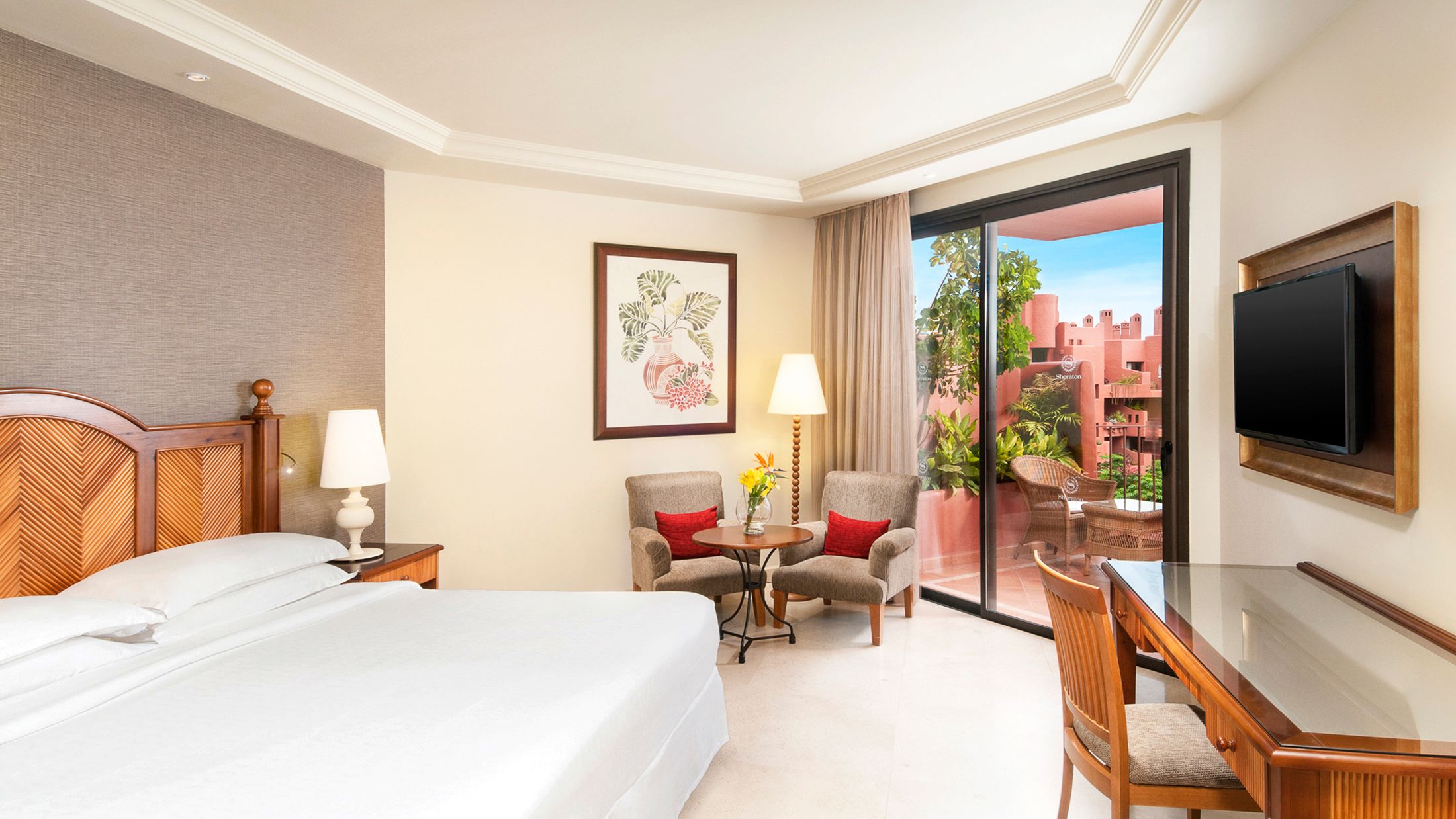 Deluxe Room
Max 3 adults
These comfortable and elegant rooms are located on the ground floor and are decorated in contemporary style with private terrace and garden view.
35m²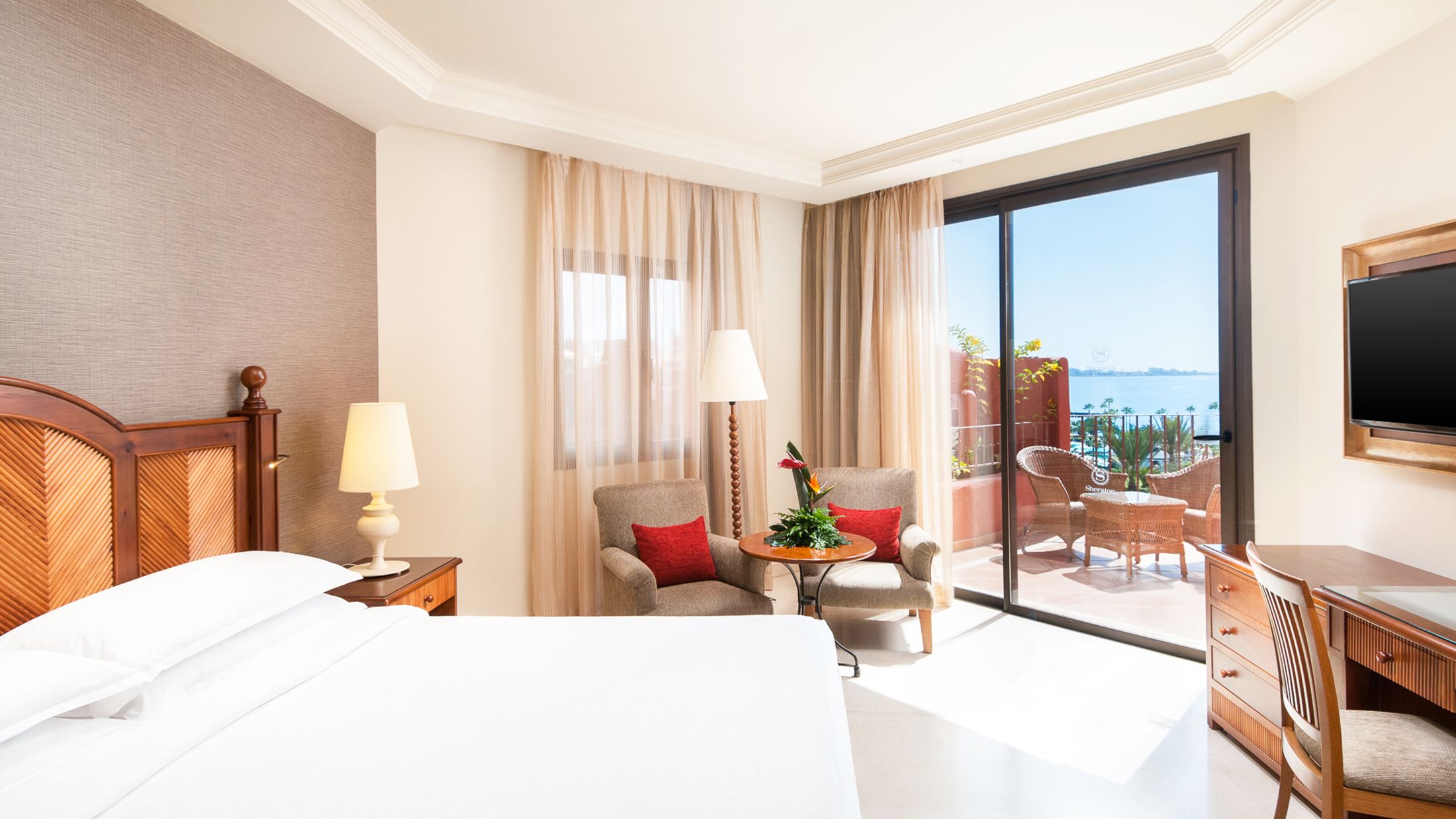 Premium Room
Max 3 adults
Premium Rooms offer either pool and sea views or garden and sea views from the private terrace and feature a king-size bed or two single beds and a spacious marble bathroom with separate bathtub and shower.
35m²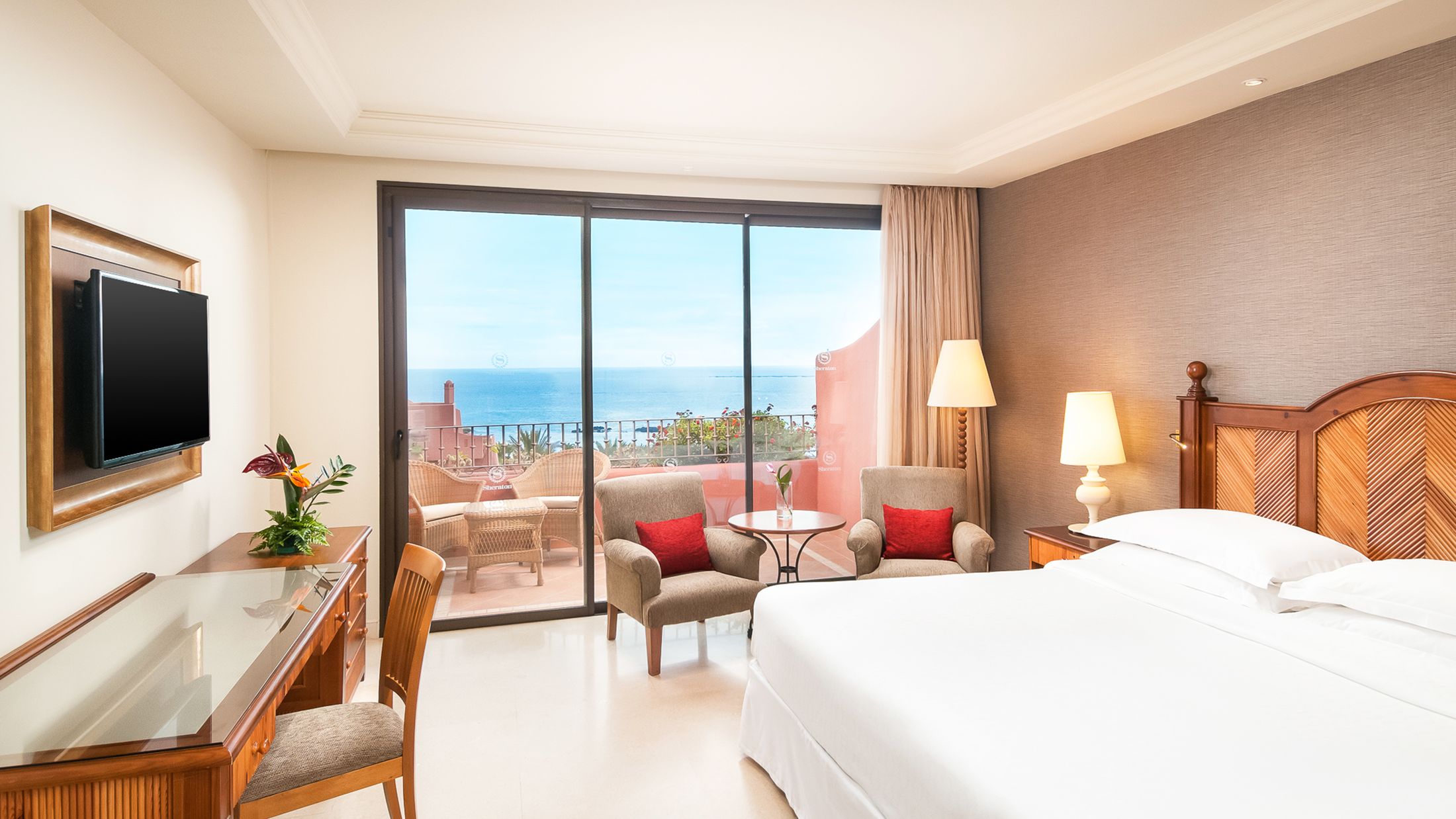 Club Room
Max 3 adults
Club Rooms offer privileged views from the terrace to the Atlantic Ocean. Extra facilities include bathrobes, slippers, special bathroom amenities, turndown service and a daily complimentary bottle of water. Guests staying in this room type can choose to pay a supplement to receive Club benefits, including access to the exclusive Club Lounge providing soft drinks, tea & coffee all day, home-made pastries in the afternoon, spirits & canapés in the evening and exclusive breakfast by the seawater pool.
35m²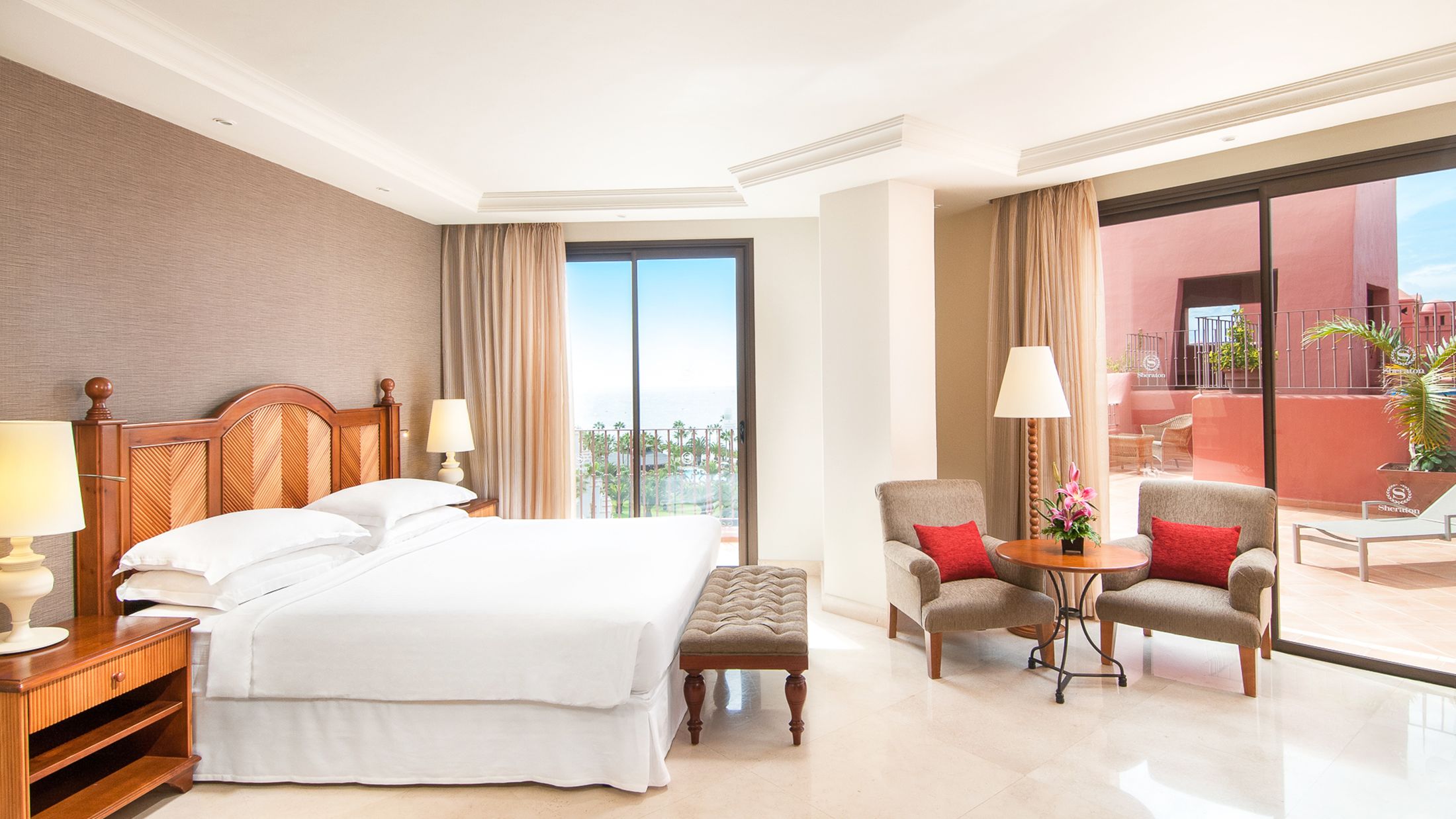 Deluxe Suite
Max 4 adults
Deluxe Suites offer spacious accommodation with a bedroom, separate living room and a private terrace with partial ocean views. Guests staying in Deluxe Suites can choose to pay a supplement to receive Club benefits.
75m²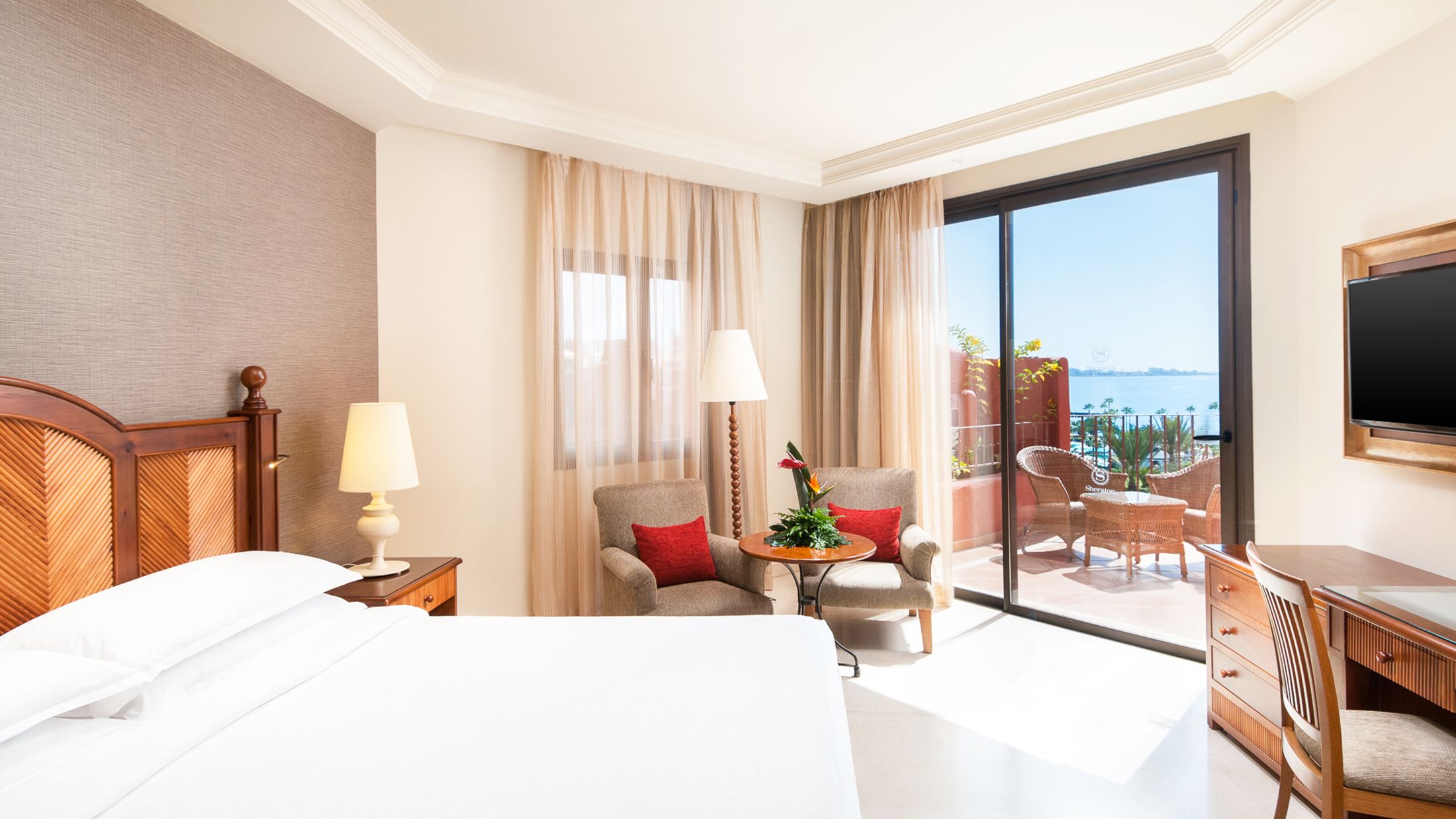 Premium Connecting Rooms
Max 4 adults, 2 children
Interconnecting Rooms consist of two Premium Rooms. Each offer ocean views from the private terrace and feature a king-size bed or two single beds and a spacious marble bathroom with separate bathtub and shower.
x2 35m²
Sovereign Experiences
Combining Far Eastern influences with Western luxury, the Hotel Botanico is beautifully unique, and a proud member of The Leading Hotels of the World.
Just one and a half kilometres from the resort centre, Hotel Botanico is an ideal base for exploring the delights of Puerto de la Cruz, but it may prove difficult to leave this tranquil paradise.
View the Hotel Botanico

Based on 2477 traveller reviews

86% of travellers recommended this hotel
Travellers Ratings
What to expect
Reviews
apple2901,
Sep 18 2018
Last min booking with good savings,?? we have gone bed and breakfast too compare with all inclusive as an alternative?? sgh is self branded as a 5 star and 4.5 by trip advisor?? Pre impression trip...
Last min booking with good savings,?? we have gone bed and breakfast too compare with all inclusive as an alternative?? sgh is self branded as a 5 star and 4.5 by trip advisor?? Pre impression trip advisor lots good reviews and some critical about building work to Side of hotel which is storm Flood gully improvement between the RUI and the sgh?? Yes there is gully improvement across a number of sites along the coast which will improve the area and Flood defences good for the resort?? Welcome?? Very friendly reception and as room upgraded free of charge happy to wait in the bar fantastic bar man??Joe??made us feel very welcome?? Water 2 small bottles a day ( in a 5 star hotel) but don't despair shop out front of palace hotel 5 min walk. Free entry into spar first 3 days Dinning in?? Not all of the 4 restaurants open daily so check?? Buffet service and food excellent could not fault available choice (but pricey wine list but they are it said 5 star) ?? Is it a 5 star?? Is it 5 star the only comparisons are the 2 other hotels I have stayed at this year what they provided the this hotel did not? A.??evening bed turn down service. B.??Chocolates on pillow. C.??fruit basket on arrival D. Attention to maintenance detail example safe but working on arrival "but quickly sorted,?? draw front in wardrobe broken all through the 2 weeks.?? Why house keeperng could not pick up unsure ? Broken locking knobs on the sun shades quite a number and biggest the sgh desk other than a few days cordoned off for water leak from above????? E. Morning grab.of loungers prior to breakfast plenty notices not to but not enforced see picture chairs taken and remained in occupied till 11am (very rude)?? selfish and inconsiderate?? However excel at entrance concierge ordering taxi opening doors helpful and very professional nothing is a bother way above other hotels?? Catering staff I asked for mushrooms non available at buffet and the next thing I knew waitress arrived with serving freshly cooked mushrooms great service thanks you?? environment / grounds?? The site is lovely well laid out and plenty of loungers for all except above early towel birds which was annoying and on our last day went down to the lower grass area at 7 to grab our preferred chairs and many already had towels on!!! With occupants not arriving till 10.30 till 11am?? room?? Room well appointed shower separate toilet and twin bathroom area?? Excellent wardrobe space with Built in tea coffee making facility and lights above clothes. Large bedroom sitting area and balcony?? room cleaning?? And the hotel cleaning staff efficient room always lovely and clean and never came back and it was not finished and always happy smiling greeting on way for breakfast well done?? Common areas?? Great service in pool bar but BIG sandwiches would feed 2 so got??one and 2 plates very friendly staff and great service?? Bar main bar on terrace adjacent to lobby and reception floor plenty of seating nice and arranged well?? Evening entertainment limited nowhere near a 4 star I stayed??in last year could be better organised stage in a odd hidden place?? big disappointment the empty sadly neglected water feature and cascade falls on terrace over in front of the main dining room a wow feature not??used and not even known about to some staff being here 2 yrs?? Disabled access?? looked very good and saw many wheel chair clients using all of the facilities although how they get to the main dining area remained a mystery I did not answer?? staff?? Definitely 5 star friendly charming and very helpful when asked for anything well done and a credit to the hotel?? the spa 3 treatments over the two weeks,?? welcome back really enjoyable for 2 ???50??men's facial loved it including the foot massage whilst the mask made me 20 yrs younger for 2 ???170 Slightly more expensive at 2 previous spar resorts this year?? taxis into toviscus ???9 Los America ???11 -???14 depending on road works?? Local shopping / dinning?? Across road opposite H10 supermarket clothing and jewelry shopping,?? 3 dinning Restaurants and bar area Jade Stone would recommend reasonably priced and some great food ???????????? pharmacy but note they don't sell paracetamol?? is it 5 star?? I would say that this hotel has the potential off being 5 star but it may.need some investment in,?? upgrading pool,?? RE surface walk ways out side up grade bedrooms with bright modern furniture up lift the corridors and invest in more staff too supplement the great team.?? May be RE vamp the main bar deck water feature and RE start the cascade water falls??
View full review
"
Great hotel and location, would stay again!
mc89uk, London
Sep 15 2018
We stayed at the Sheraton for 5 days. This hotel was by far the best we have ever stayed in. We were greeted by polite staff, who were very helpful on check in and we were lucky enough to be given a...
We stayed at the Sheraton for 5 days. This hotel was by far the best we have ever stayed in. We were greeted by polite staff, who were very helpful on check in and we were lucky enough to be given a free room upgrade! Taxi from Tenerife Sur was ???30.30. The room was exceptionally clean and the bathroom was pretty amazing with a huge bath tub, separate shower and toilet and his and hers sinks. We had a great view of the sea. It was quite hot when we were there (about 30 degrees every day) so the aircon in the bedroom was welcomed. The room is also fully equipped with tea/coffee/free water. One thing we feel we should mention is that when housekeeping knock on the door, they don???t wait for you to answer so they tend to just open the door, however it wasn???t really something that bothered us too much. We had free breakfast every morning which was delicious, there is a wide variety of meats, cheese and bread. They also have porridge, rice pudding and pancakes for the sweet toothed. One tip - get there as early as possible and you get a nice spot near the pool area. You get given a card which allows you to hire beach towels for free from a little kiosk near the pool, they also have a selection of books that people have left/donated at the kiosk if you run out of holiday reads! The salt pool is definitely the best pool, albeit slightly cold (but this was only because I???m a wuss with cold water!), they have showers dotted around to wash the salt off you. Previous reviews mentioned that the pool surface was quite rough - however I thought this was okay, so maybe this has been sorted since this was mentioned. You can also order drinks to your sun lounger by pressing a button on the umbrellas - these can then be charged to your room. I come from London so actually I found that drinks prices were quite reasonable (beer = ???4-6 ish), however some people would argue that they are pricey. This is definitely not a ???party??? hotel so don???t expect any tribute acts or club nights. There is a DJ on Friday nights, but this seemed to finish quite early in the evening. We didn???t mind this at all as we were after a relaxing and classy hotel vibe. There are various supermarkets dotted around the hotel so lots of opportunities to get bottled water and nibbles. The back of the hotel leads onto a pebble beach, keep walking all the way down to the left and it takes you to various sandy beaches. Keep walking further and you???ll get to Playa Del Fa??abe. We recommend a great place called ???Ted Ristobar???, do not be fooled by the appearance of the outside, they do great food and is very reasonably priced! We also ate at ???La Hacienda??? - amazing service and also reasonably priced. Definitely also check out ???Jade Stone??? restaurant. If you turn to the right to the pebble beach and walk through the town, you???ll eventually end up at ???Playa De Los Morteros??? which is a natural cove with crystal clear waters. Another activity we ended up doing was hiking through Barranco Del Infierno. The hotel kindly ordered a taxi for us, which cost around ???9 to the place and back. Definitely well worth the trip! All in all, we thoroughly enjoyed our stay at the Sheraton. We had a late flight back and staff were kind enough to let us keep our towel card so we could hang out by the pool. The staff are amazing, very friendly and accommodating. The amenities are very good too. We will be back!
View full review