The perfect place to experience Zimbabwe's incredible wildlife
Along the peaceful Zambezi River, with views from every room and the main hotel
Luxury Bedouin tents with modern interiors
Each of the rooms has its own beautiful deck area and plunge pool
A luxury lodge in Zambezi National Park, along the Zambezi River, Zambezi Sands is ideal for animal lovers. Enjoy game drives twice per day, as well as boat trips along the waters of the river. Expert guides will help you track down the majestic animals that move through the area, while walking safaris are ideal for those wanting to see the smaller animals, birds and insects.
Stay in a Bedouin style tent and enjoy quiet tranquillity, stunning surroundings and modern amenities. Dining at the Zambezi Sands can be enjoyed on your private deck or in the hotel's dining area and includes traditional African cuisine as well as international options.
Facilities
Bars & Restaurants
Dining at Zambezi Sands
Dine on your private viewing deck or the communal deck as you overlook the tranquil Zambezi River. Enjoy delicious international and local cuisine in the camps main lodge area as you get to know guides, hosts and other guests.
Beach & Pools
Private Plunge Pool
Each of the rooms has its own private splash pool from where you can overlook the calm Zambezi River or enjoy the sun on the viewing deck.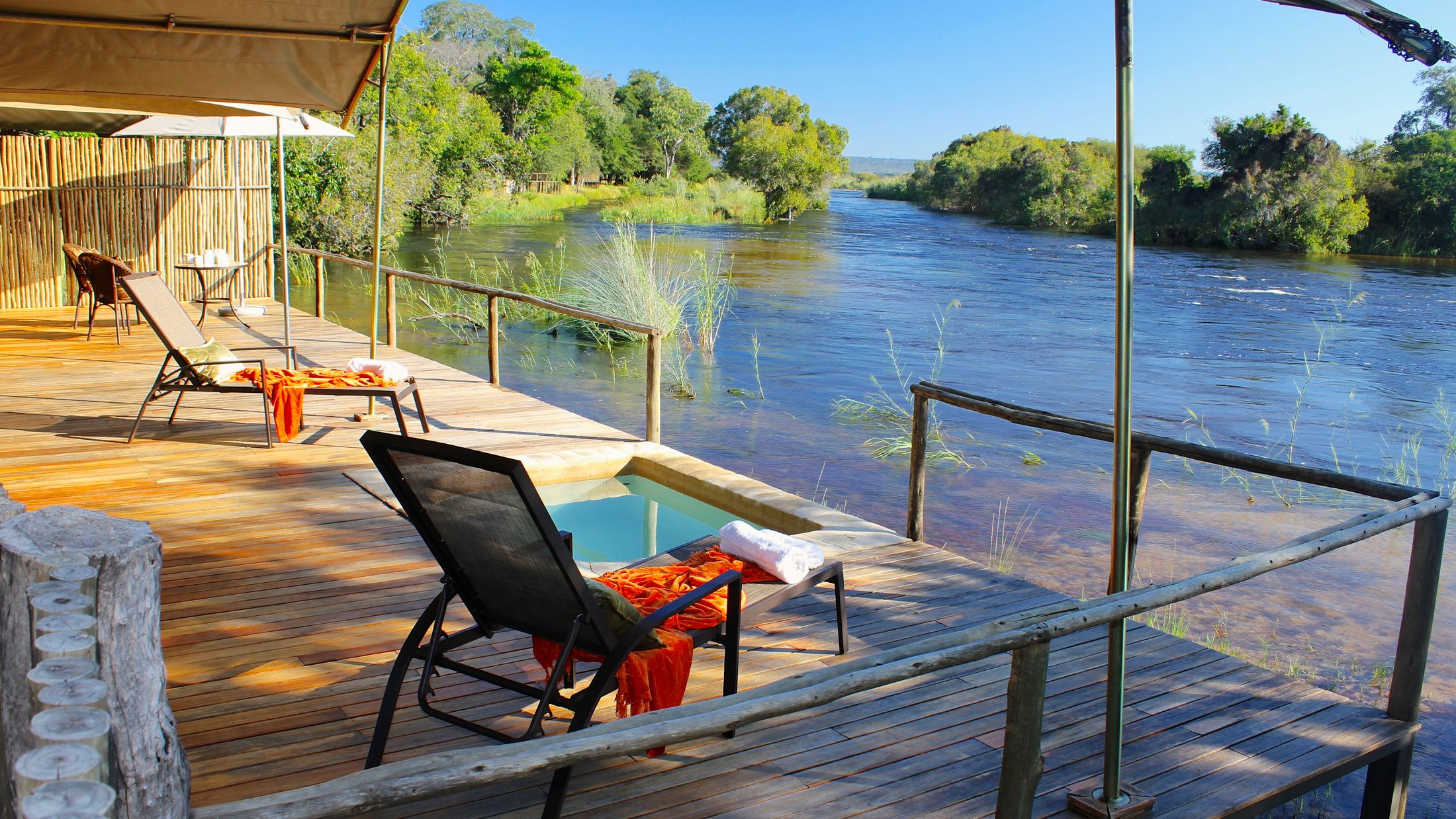 Spa & Wellness
Spa
Zambezi Sands is home to an inhouse spa where you can enjoy a range of therapies and treatments as you overlook the bush or river.
Activities & Entertainment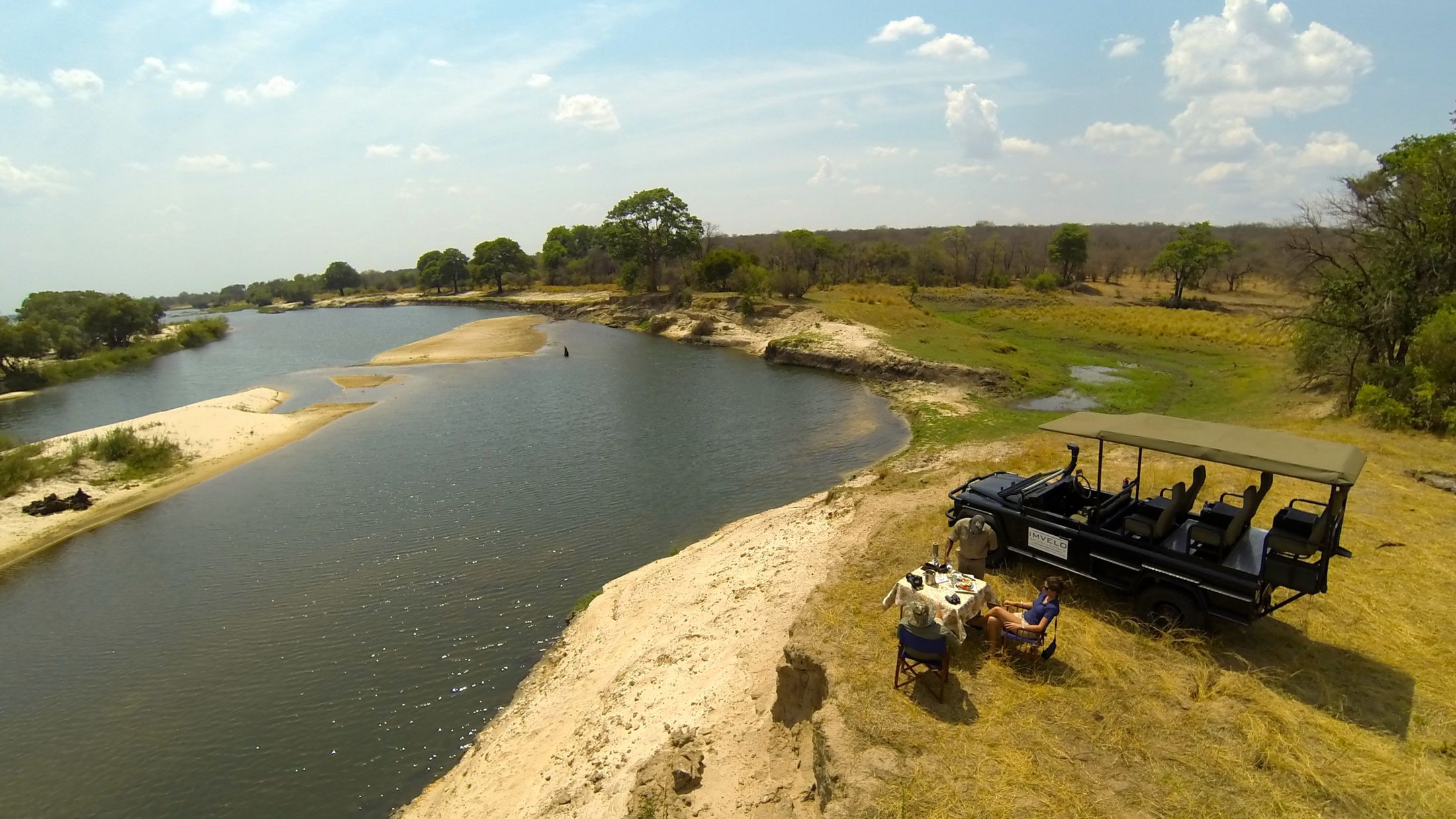 Game Drives
Explore the bushveld as you spot the many magnificent animals which call Zambezi National Park home. Expert guides will take you through fascinating stories and help track down animals.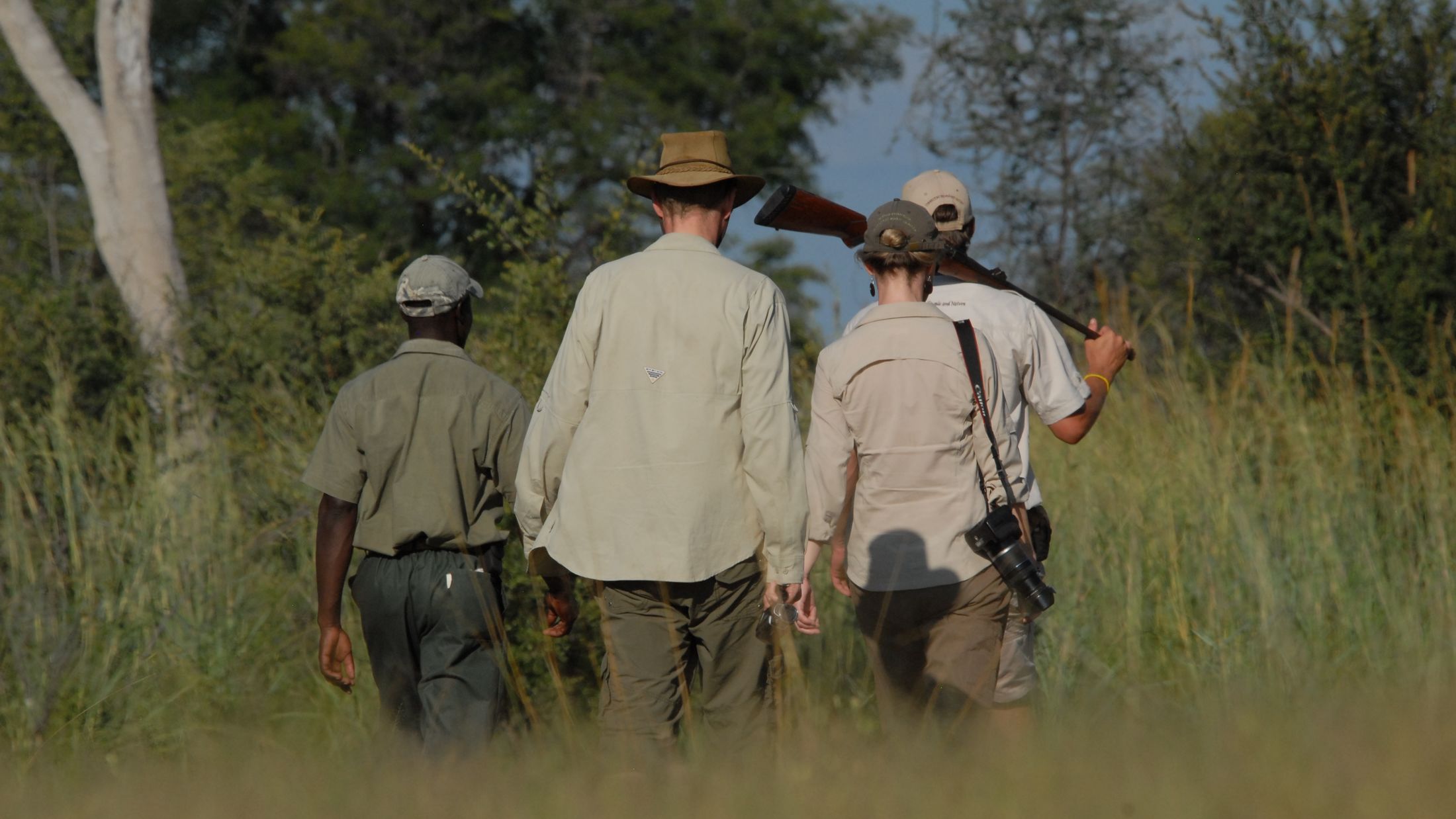 Game Walks
See the smaller aspects of the national parks, including insects, birds, smaller animals and the plants and flowers.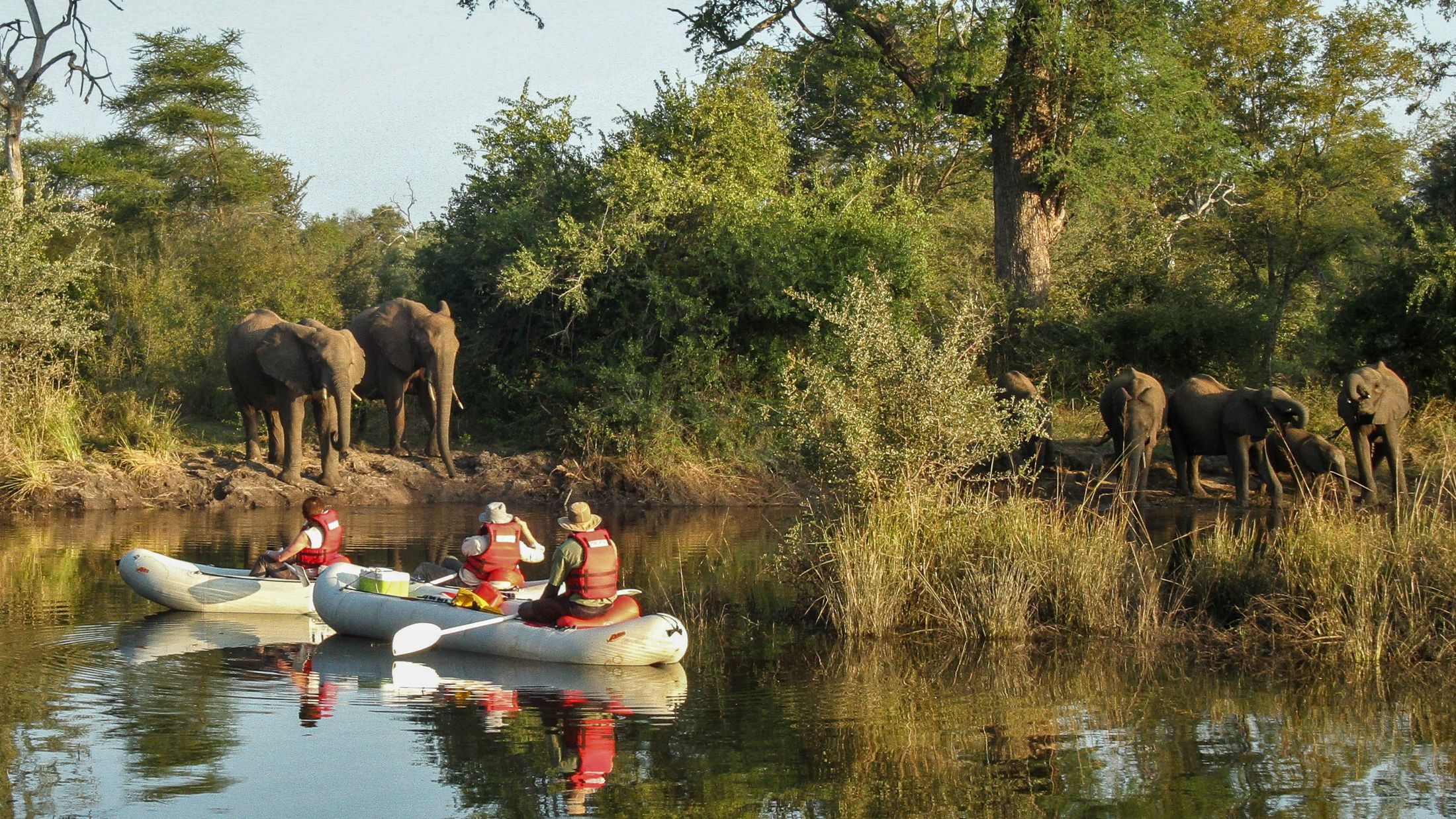 Canoeing
A relaxing way to enjoy the serenity of the area, take a canoe along the Zambezi River and see the animals up close.
Boating
Enjoy the serene atmosphere and beautiful scenery surrounding you on a pontoon sunrise or sundowner ride.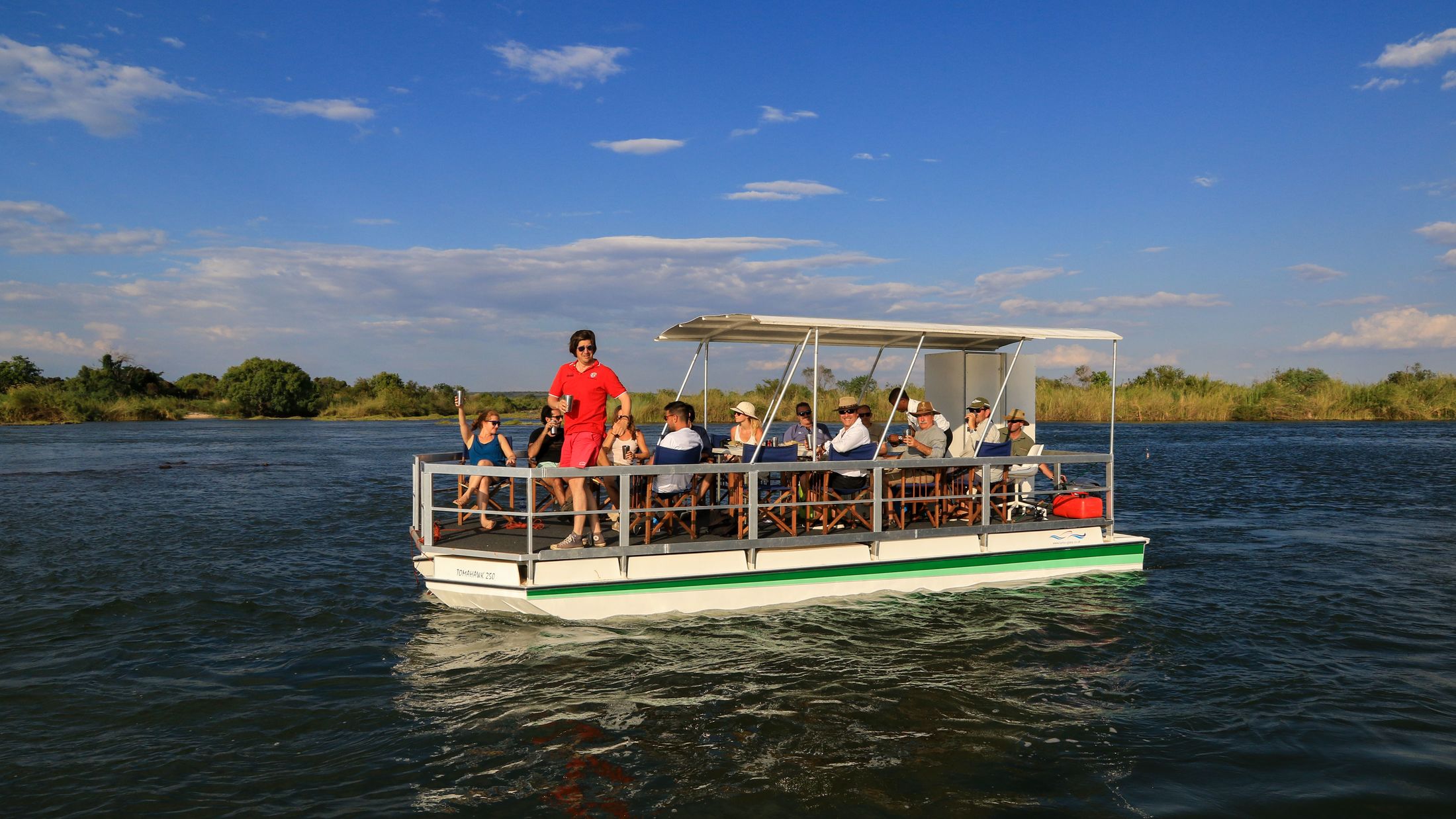 About the location
Zambezi National Park is located in western Zimbabwe, close to the border with Zambia, and is the ideal place for safari lovers. Wilderness stretches out over vast planes interrupted only by water holes where animals congregate. Take boat trips along the famous Zambezi River and see hippos and crocodiles, as well as birds, insects and interesting plant life.
Forests and huge acacias, as well as ancient fig and ebony trees, provide interesting landscapes for nature lovers. Home to elephants, buffalos, waterbucks, leopards and lions this is the perfect place for first time safari goers, as well as those who have been many times before.
Transfer time
Livingstone Airport is just under an hour and a half's drive away from Zambezi Sands.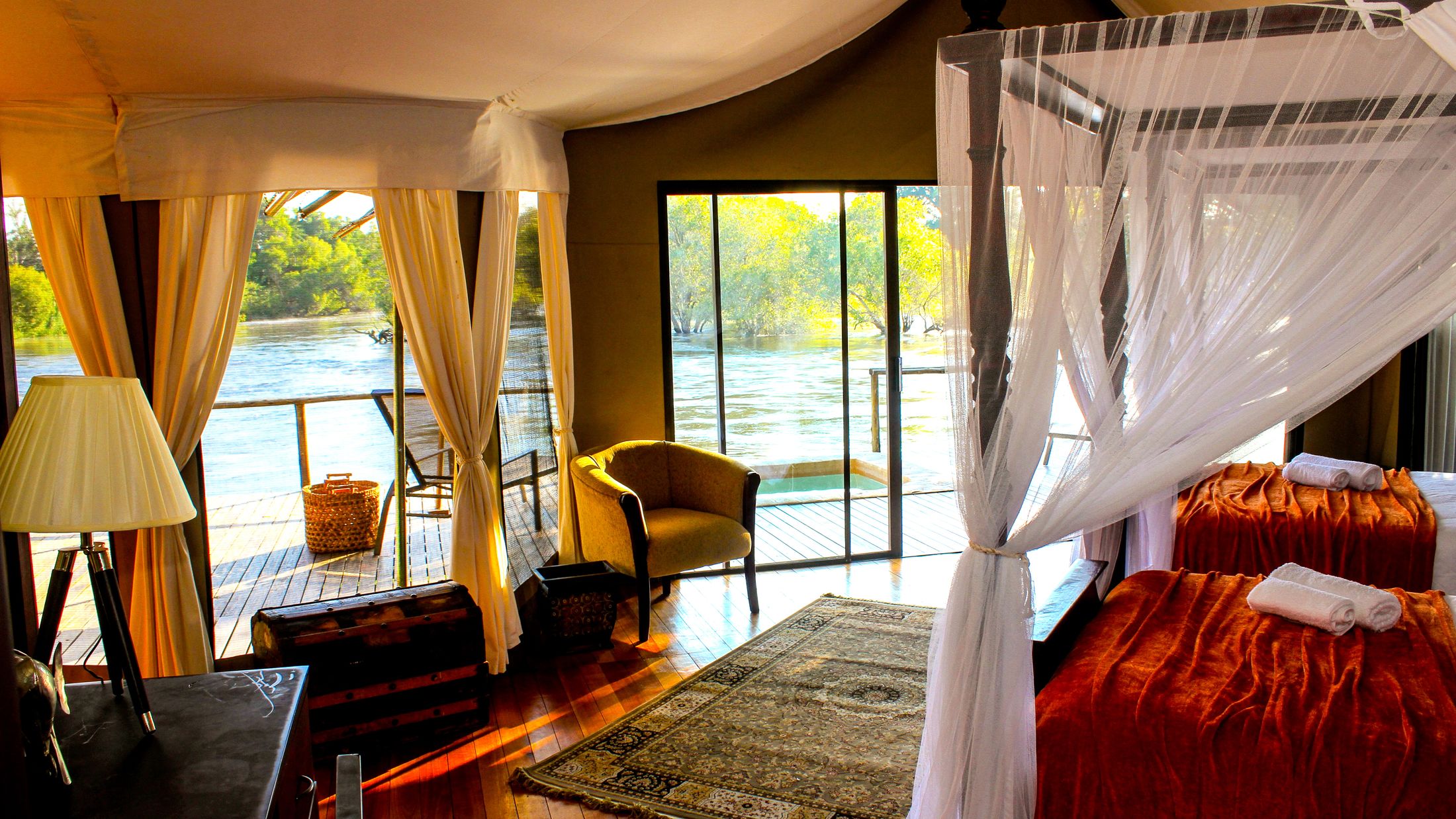 Luxury Tent
Dotted along the tranquil banks of the river, the luxury Bedouin style tents offer quiet luxury with modern amenities. A mini bar, en suite bathroom, lounge area, splash pool and more are also offered.
Sovereign Experiences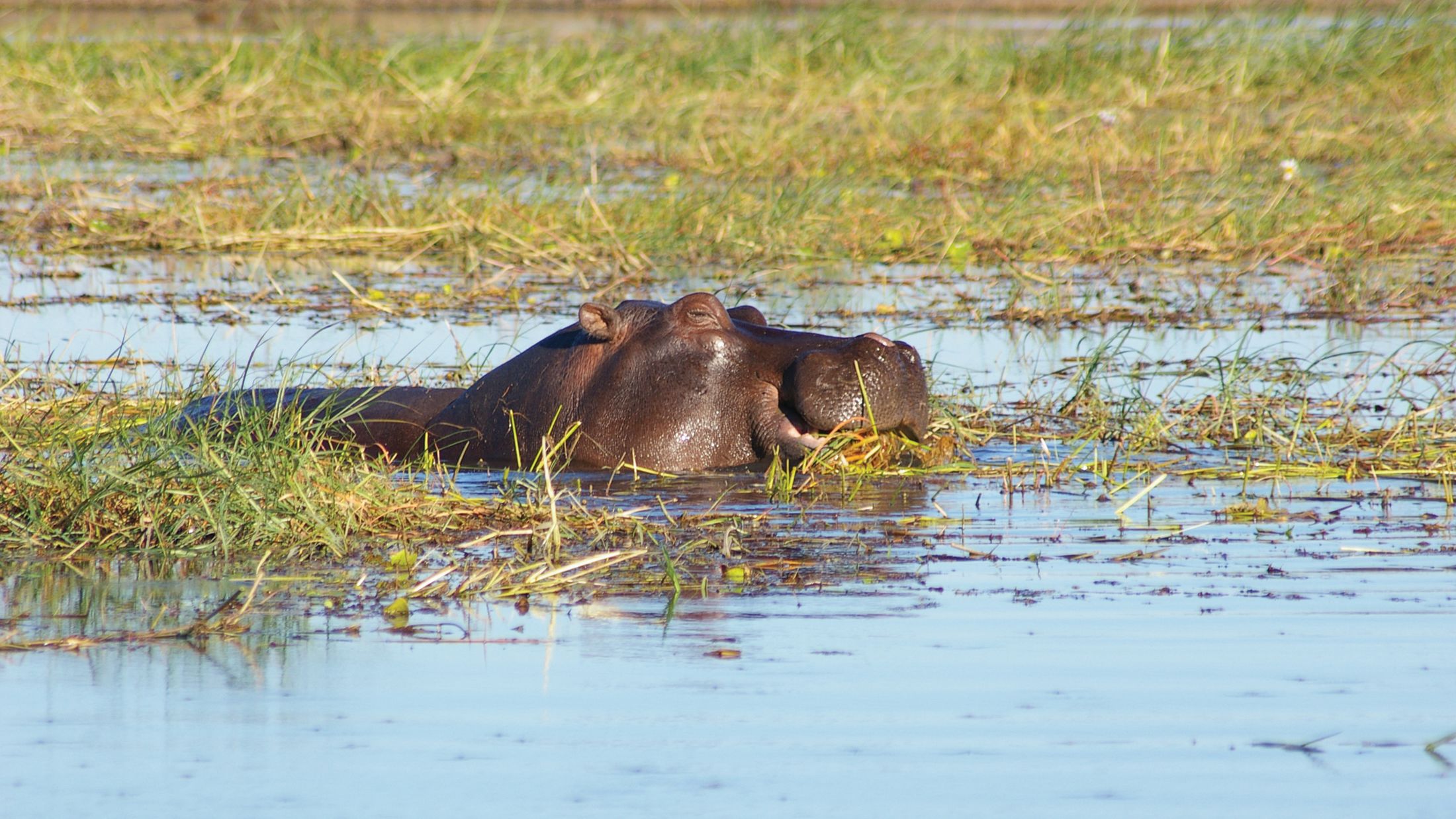 Contrast Africa's unique wildlife, natural wonders and iconic city in a holiday that introduces you to the very best of Africa.
Experience some of Southern Africa's most incredible landscapes as you enter the wilds of this beautiful continent.
View the Southern African Safari Discovery itinerary here

Based on 116 traveller reviews

100% of travellers recommended this hotel
Travellers Ratings
What to expect
Reviews
"
Forever Grateful - an amazing experience
DBGM18,
Nov 23 2018
This was our first stop in our Imvelo safari experience. It was also our first time in Zim. What a way to commence our trip. This place felt so personal. Everything was about relaxing and...
This was our first stop in our Imvelo safari experience. It was also our first time in Zim. What a way to commence our trip. This place felt so personal. Everything was about relaxing and accommodating each individual guests needs, whilst maintaining the height of luxury and ensuring you have a once in a lifetime experience. Our guide, Blessed, is a legend. He was our personal guide for our entire stay. He was beyond professional, knowledgeable and capable. Truly an amazing individual. He instilled us with a confidence to push our limits and before we knew it we were white water rafting down the Zambezi with the crocodiles and hippos (don't worry Blessed made sure we were safe at all times). Then in the afternoon, a game drive turned into a late afternoon walk, after Blessed noted that some lions may be in the area. We managed to walk up on a pride of lions on a kill before we were driven around to watch them for some 30 minutes from the safety of the vehicle. The reason that we had such a confidence was that not once did we doubt his capacity as a guide as his professionalism at all times was exemplary. This is a wild place, well it was for us at least, as we saw lions each day. Despite doing all the above there was never a point where we felt pressured or uncomfortable. It just left us thinking, wow, we cannot believe we have done that. Once in a lifetime. Cannot thank him enough. Then you have the host Leroy, this man is a legend. He spent every afternoon taking the time to chat and laugh with us. He showed a genuine interest in our lives. Not to mention, that he arranged/ organized the last minute proposal between myself and girlfriend. He managed to put together a private boat cruise to a secluded island in the middle of the Zambezi river at sunset. He went above and beyond, providing, food, champagne, and the atmosphere. He really made the trip and no doubt brought all the romance that I lacked. This was not something that he had to do, he was not paid extra or tipped he simply did it because he wanted to ensure his guests had the best experience. Truly amazing. The food, accommodation and all other staff were 6 stars. This is one camp you must do, be it at the start of your holiday to relax after some long travel or at the end of your safari. From our experience, we cannot see how it could ever disappoint.
View full review
"
a must stay, once in your life time exeprience
Ioana D,
Nov 06 2018
I booked the lodge through andbeyond travel site and it was at the end of my Africa stay. Though i have traveled and stayed at other lodges in Kenya I must stay my experience was absolutely superb...
I booked the lodge through andbeyond travel site and it was at the end of my Africa stay. Though i have traveled and stayed at other lodges in Kenya I must stay my experience was absolutely superb. the set up is magnificent, private, clean, serene as you are located on the Zambezi river and in the middle of the wilderness having all 5 star accommodation perks you dream about: large room, patio, small pool to cool off, outside shower, bath, coffee, tea, wine, beer, a literary all day bar where everyone is catering to your needs. The food was outstanding and the chef will cater to your culinary needs, they offer 3 meals a day included in the package. they also have a laundry service included. The lodge will make game runs twice a day and all day long, as well as different water activities and they will also advise you on local activities and help facilitate transfer and bookings for Victoria Falls activities. They are close to the airport and Victoria Falls the staff is friendly and extremely helpful the camp is part of the Imvela consortium and they do manage other lodges throughout Zimbabwe, highly recommended
View full review