Five star boutique luxury hotel, set among stunning tropical gardens outside Funchal
Perfect for couples looking for relaxation and serenity – stroll through the lush botanic gardens or enjoy a spa treatment
Offers contemporary Portuguese dining, casual afternoon tea, and afternoon cocktails overlooking the mountains
The hotel's modern design and welcoming staff make it the perfect base for exploring the best of Funchal.


Set within 12,000 square metres of tropical gardens, the Quinta da Casa Branca Hotel offers five star boutique luxury and both contemporary rooms and traditional manor house suites, 2km from Funchal's city centre. This peaceful resort offers a retreat from the hustle of the city centre, perfect for couples who want a quiet escape, and is part of the 'Luxury Small Hotels of the World' collection.
The hotel offers a range of dining options, a spa, swimming pool, and world-class staff who can cater to your every need. Enjoy strolls though the botanic gardens and banana plantations, luxury spa treatments, al fresco dining, or an afternoon cocktail at the property's 19th century bar. Those looking for relaxation, nature-lovers, and romance will find it all here. Quinta da Casa Branca is only a ten minute walk from the beach, and the concierge can arrange a wide variety of sailing trips, water sports, or local tours.
The hotel has 41 rooms, two suites, five manor house rooms, and a villa. Child prices apply to ages 4–12 years. The hotel is available on a half-board basis.
Facilities
Bars & Restaurants
Casa da Quinta Bar
This 19th century heritage bar offers drinks, light meals, and snacks, with beautiful views of the gardens and hillsides of Funchal, in an informal atmosphere.

Open: 18:00 – 00:00
Garden Pavilion
This modern restaurant, showcasing an innovative design of glass, wood, and marble, serves informal buffet breakfast and an a la carte lunch, as well as afternoon tea, including scones, cakes, and sandwiches.

Open: 07:30 – 18:00
The Dining Room
This traditional restaurant offers contemporary fine dining in the luxurious Manor House, with al fresco dining available on the terrace.

Open: 19:00 - 22:30

T-shirts, shorts, tennis shoes, and beach sandals are not allowed in the restaurant.
Pools and Beach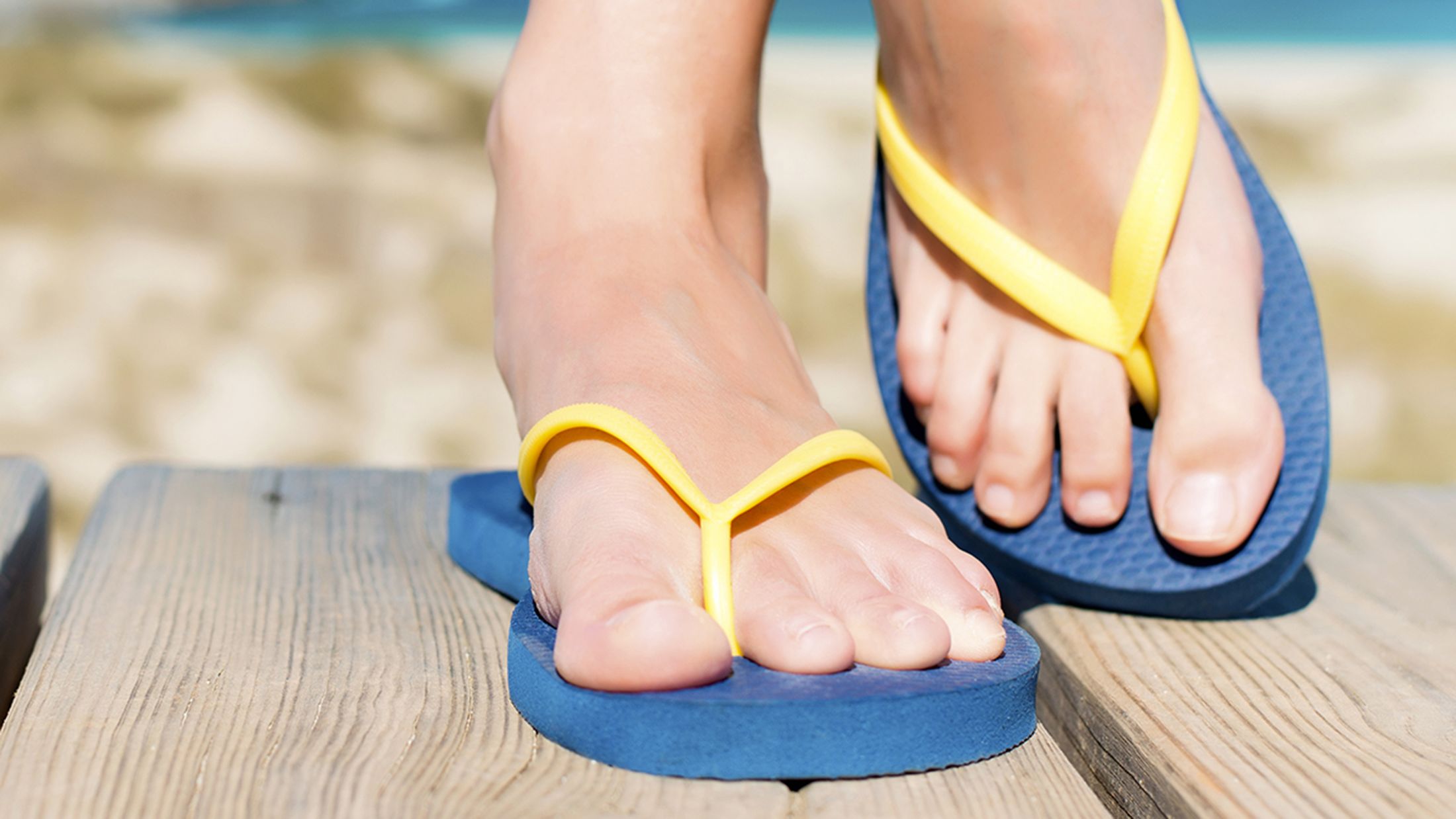 Beach
Located just over 300m from the coast, there are various little coves and beaches close to Quinta da Casa Branca. Book a taxi, rent a car or simply walk to the beach.
Swimming Pool
Quinta da Casa Branca features an outdoor, heated and fresh water swimming pool, set in a tranquil garden. Sun umbrellas, sun beds, towels, and changing rooms are provided, and snacks and drinks are available at the nearby Garden Pavilion.

Open: 09:00 - 18:00 November to April, and 09:00 – 19:00 May to October.
Spa & Wellness
Health Club and Spa
The Phytoceane Spa offers a range of massages and spa treatments, designed to embody the serenity of the resort's gardens. The health club can also be found here, and offers workout equipment, a steam bath and Jacuzzi, relaxation rooms with herbal teas, and changing rooms. Towels and dressing gowns are also provided.

Open: 10:00 – 20:00 (Health Club), 11:30 – 20:00 from Tuesday to Saturday (Spa)
Activities & Entertainment
Leisure Facilities
The hotel can arrange a range of sightseeing tours, and hiking trails can be found surrounding the property. Quinta da Casa Branca also offer bicycle hire.
About the location
Located close to the crystal clear waters of the Atlantic Ocean on Madeira's south coast, Quinta da Casa Branca offers a chance to explore the beautiful town of Funchal. The centre of the town is just minutes away and is ideal for those wanting to try delicious local cuisine at the many upmarket bars and restaurants. Choose from locally caught seafood and fresh produce from the island's farms, or try some of Madeira's famous wine.

Funchal is one of Europe's most abundant cities, with greenery and beautiful flowers found throughout. Wander the streets and soak in the atmosphere or enjoy a bird's eye view of the town from the cable car which takes you from the cliffs to the sea.
Transfer time
Quinta da Casa Branca is 20 minutes' drive from Madeira Airport.
Garden Room
Max 2 adults, 1 child
Garden Rooms are located on the ground floor with a private terrace and direct access to the gardens. All rooms include two twin beds (can be pushed together to make a double), tea & coffee making facilities, Cable TV, direct dial telephone, safe, hairdryer, air conditioning, minibar, bathrobes and slippers and a complimentary WiFi.
37m² (including terrace)
Premium Room
Max 2 adults, 1 child
Premium Rooms feature a private balcony or terrace with a double sunlounger, overlooking the gardens. Rooms include queen size bed, large marble bathroom with a bathtub and a separate shower, sitting area and a dressing room. In addition to all above amenities, superior rooms also include CD and DVD player and tea & coffee making facilities.
55m² (including balcony/terrace)
Deluxe Suite
Max 2 adults, 1 child
Deluxe Suites feature large balconies overlooking the gardens, furnished with deckchairs. The Suites consist of a bedroom with a king size bed, dressing room, separate living room and a bathroom with a Jacuzzi® bath and include coffee machine and tea making facilities.
110m²
Manor House Suite
Max 2 adults
Manor House Suites are located in a separate Manor House in the sub tropical gardens of Quinta Da Casa Branca and are detailed with lavish interiors. They include a spacious bedroom with an adjoining living area, a separate lounge, large marble bathtub, walk-in shower, bathrobes & slippers, furnished balcony or terrace, WiFi, safe, minibar, and iPod® docking station.
Early booking discount
Save up to 10% discount on the hotel price for holidays between 13 May - 31 October 2019 booked by 15 April 2019.
Meal offer
Guests staying on half board for a minimum of 5 nights will receive one complimentary 3 course lunch per stay at the Garden Pavilion restaurant (drinks excluded) on holidays between 1 November – 31 October 2019.
Honeymoon and anniversary offer
Honeymooners will receive a bottle of sparkling wine in their room on arrival. Those celebrating an anniversary will receive a bottle of sparkling wine in their room on the day of their anniversary for holidays between 1 November 2018 – 31 October 2019.

Based on 1094 traveller reviews

95% of travellers recommended this hotel
Travellers Ratings
What to expect
Reviews
HoneyD337, Salisbury, United Kingdom
Jan 13 2019
We stayed here for 6 days in a Premium room on the second floor. It was a very relaxing holiday and just what we wanted. However, not sure about the room - it is nice and spacious, large king size...
We stayed here for 6 days in a Premium room on the second floor. It was a very relaxing holiday and just what we wanted. However, not sure about the room - it is nice and spacious, large king size bed, bath and walk in shower but the balcony was really disappointing. There is one chair and a small table and a double but fixed sunbathing bed. The main problem are the louvred doors which only pull back part way on both sides which leaves a narrow gap in the centre. You cannot both sit on the balcony enjoying the view or indeed having a drink in the evening as one of you would be virtually behind the door. Also the sun only reaches a small corner and not the side of the fixed sunbathing bed - it may be different in the summer of course. There is a very small fridge in the room, a TV, nice toiletries and the towels are changed regularly. There were a couple of instances where housekeeping didn't empty the bins and they also removed the plates and cutlery - we quite liked to have some fruit or something we had bought in town when we came back to the room but balancing that on a tissue wasn't easy. We were in room 301 which is nearest to the outside door which some guests slammed instead of closing it quietly - very annoying. I did mention this to reception and suggested they put a discreet note on the door but was told that they expected their guests to be considerate. The door on the ground floor leading into the garden is closed at 9pm which we were not aware of, so on coming back from dinner in the Manor House, we found it locked. We then had to walk all the way back up to reception and into the hotel from that side. I also mentioned that it might be a good idea to have a security entry similar to the ones on the ground floor doors but was told this was taking many months to be sent from the mainland. The least they could do is let you know that the door is locked at 9pm. Breakfast was served in the garden pavilion restaurant buffet style and you could order eggs and bacon. There was a good selection that most of the time was kept well replenished, however, I would recommend not getting there too late as things did run out. You can sit outside or inside and rugs are supplied for those outside. We had a drink and dinner in the Casa da Quinta Bar one evening but there wasn't much atmosphere so we didn't visit again. Dinner in the Manor House was excellent. The food was very good and the service also. The staff in reception were very helpful and told us about bus routes and were able to answer all our questions. They ordered taxis for us and were very attentive. The gardens - well they were fabulous. Lovingly tended each day, all the leaves raked away, beds dug, shrubs pruned and everything in such good order. All the plants and trees are labelled. Masses of bees and butterflies enrich the experience. We didn't use the spa or either of the pools so cannot comment on them. I think we will come back but would probably stay in one of the standard rooms as although they are smaller and don't have walk in showers, they do have a small outdoor area with 2 sunbeds that you can move out into the sun if you wish to.
View full review
"
Oh dear - definitely not 5 star
Technonotice, Cornwall, United Kingdom
Jan 13 2019
I have struggled writing this as most reviews are so good but have to state it as we found it. Swayed by the reviews we stayed here for 2 weeks over Christmas and New Year. We paid a high price...
I have struggled writing this as most reviews are so good but have to state it as we found it. Swayed by the reviews we stayed here for 2 weeks over Christmas and New Year. We paid a high price (perhaps double that of other 5 star hotels nearby) expected 5 star indulgence and sadly the hotel did not deliver. The good points: The hotel is situated in superb botanical gardens maintained constantly by an impressive team of gardeners. Pleasant staff. Interesting but perhaps impractical modern architecture. Good mix of residents nationality and ages. Good breakfasts, but no sparkling wine available. Ok location, not frontline but you can walk to down town Funchal and there are lots of good restaurants a short walk away The less good Our room was very disappointing - the worst we have ever seen in a 5 star hotel. We had a garden room with a nice SE facing patio area with loungers and of reasonable size. It was very clean but had tired fittings and furnishings. The wifi didn't ever work reliably in the time we were there although the hotel tried hard to fix it. The shower arrangement at the end of the bath was a joke - you could hear the screams as new residents tried to turn on the bath or shower for the first time and received a blast of cold water - I laughed so much I used the showers in the gym thereafter. Our room was beneath reception and unfortunately we could hear everyone coming in or out of the hotel at all times of day and night. Rooms 101 - 106 will all have this issue so if you stay here and are allocated one of these rooms reject it. In addition a large ventilation fan started up every morning at 0645 made sure we were fully awake and then turned off again at 0715. We asked for a double room but got 2 single beds individually made up pushed together - not very friendly. Tea and coffee facilities were archaic a couple of sachets of instant and uht cream that always curdled. There was no complementary water available in the room you had to buy from the mini bar or pay a ???7.50 charge for room service. We were enthused at check-in by the dining options at the hotel and looked forward to several meals. The set 3 course menu in the bar was good, but unfortunately didn't change in 2 weeks. The a la carte was limited in choice but ok. The Manor House restaurant on site is one of the most expensive in the world! Very expensive a la carte, a weekly tasting menu at ???80pp (that also didn't change) and gala menus costing ???160 and ???190pp. We often dine at superb restaurants (including Michelin starred) for a fraction of the prices here so gave it a miss! Gym facilities were quite good with a good mix of equipment however the only source of hydration was a jug of lemon water that wasn't changed each morning and I suspect is often not changed for days. Main pool is a good size, adult pool is a "plunge", hot tub is ok but very small. Opening times are odd - gym at 0700, pools at 0900 and sauna, steam room and hot tub at 1000. No chance of an early morning workout, swim and then relaxing in the Spa here! Perhaps if we could have changed room our impressions might have been slightly more positive but we were told the hotel was full. So sadly our 2 week Indulgent Escape was rather disappointing. With a bit of management focus this hotel could once again be consistently good but currently it's far from 5 star. We'll probably go back to Madeira but not to this hotel.
View full review