• The ideal place for a relaxing break, make the most of the treatments and facilities at the spa
• Most of the rooms and balconies in the hotel offer guests spectacular views over the glittering Indian Ocean
• A fantastic base from which to explore South Africa's Garden Route and its many fascinating attractions
• Bright and spacious rooms perfect for a relaxing evening after a day of exploring
Located in the pretty former fishing village of Arniston, the Arniston Spa Hotel is perched on the edge of the beach, overlooking the Indian Ocean. From here you can simply wander along the beach, picking up unique shells and admiring the arches and caverns created by the lapping waves of the sea. Take in the architecture of the town, which is traditional of the area, or enjoy oysters, cocktails and fine local wines as you soak up the sunset views.
Families will love the child friendly facilities, with an activities programme run throughout the school holidays and peak periods, while couples will find plenty of opportunities to relax and take in the romantic surroundings.
Facilities
Bars & Restaurants
Arniston Hotel Restaurant
Known for its fantastic selection of freshly caught seafood, the Arniston Hotel Restaurant combines the catch of the day with traditional Cape Malay flavours. Overlooking the Indian Ocean enjoy stunning views along with your meal.
Beach & Pools
Swimming Pool
The large hotel swimming pool is surrounded by the whitewashed architecture of the hotel and is the perfect place to relax and unwind.
Beach
Located right on the beach, guests can enjoy spectacular views over the Indian Ocean, as well as easy access to the rocky beach.
Spa & Wellness
Ginkgo Spa
Enjoy a Turkish steam room, two saunas, single treatment rooms and a double treatment room perfect for couples. Choose from a menu of massages, facials and more.
Activities & Entertainment
Children's Facilities
Children can enjoy a programme of activities throughout the day, including board games, table tennis, arts and crafts, DVDs, air hockey and lots more.
About the location
A pretty little fishing village located along South Africa's famous Garden Route, Arniston is full of nature and wildlife just waiting to be explored. The Arniston Spa Hotel looks out over the Indian Ocean, from where you can enjoy activities including surfing, sailing and marine safaris, as well as simply relaxing on the beach. Spot dolphins, whales and sharks from your window or balcony, or head on a boat trip and enjoy the coast from a different angle.
Wander through the town itself and admire its thatched whitewashed architecture, delicious fresh seafood and delicate local wines. The coastline is ideal for walkers and provides interesting views, with caverns and arches created by the temperamental tides.
Transfer time
2 hours from Cape Town International Airport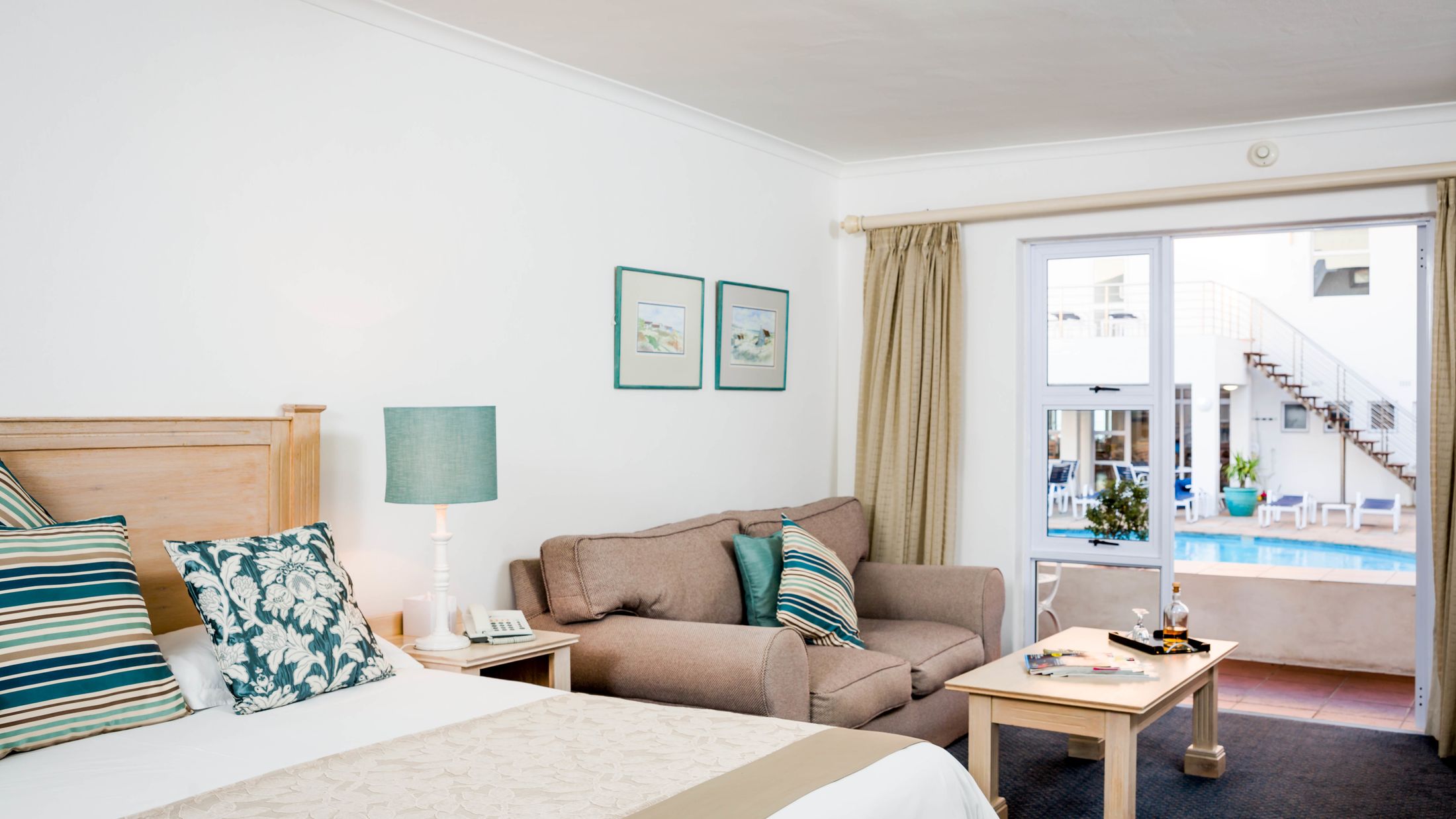 Pool Facing Rooms
Bright and modern, enjoy large windows and a balcony where you can soak up views of the hotel pool. A shower and bath, WiFi, mini bar and more are available and extra beds can be added for families. Some rooms have a lounge area.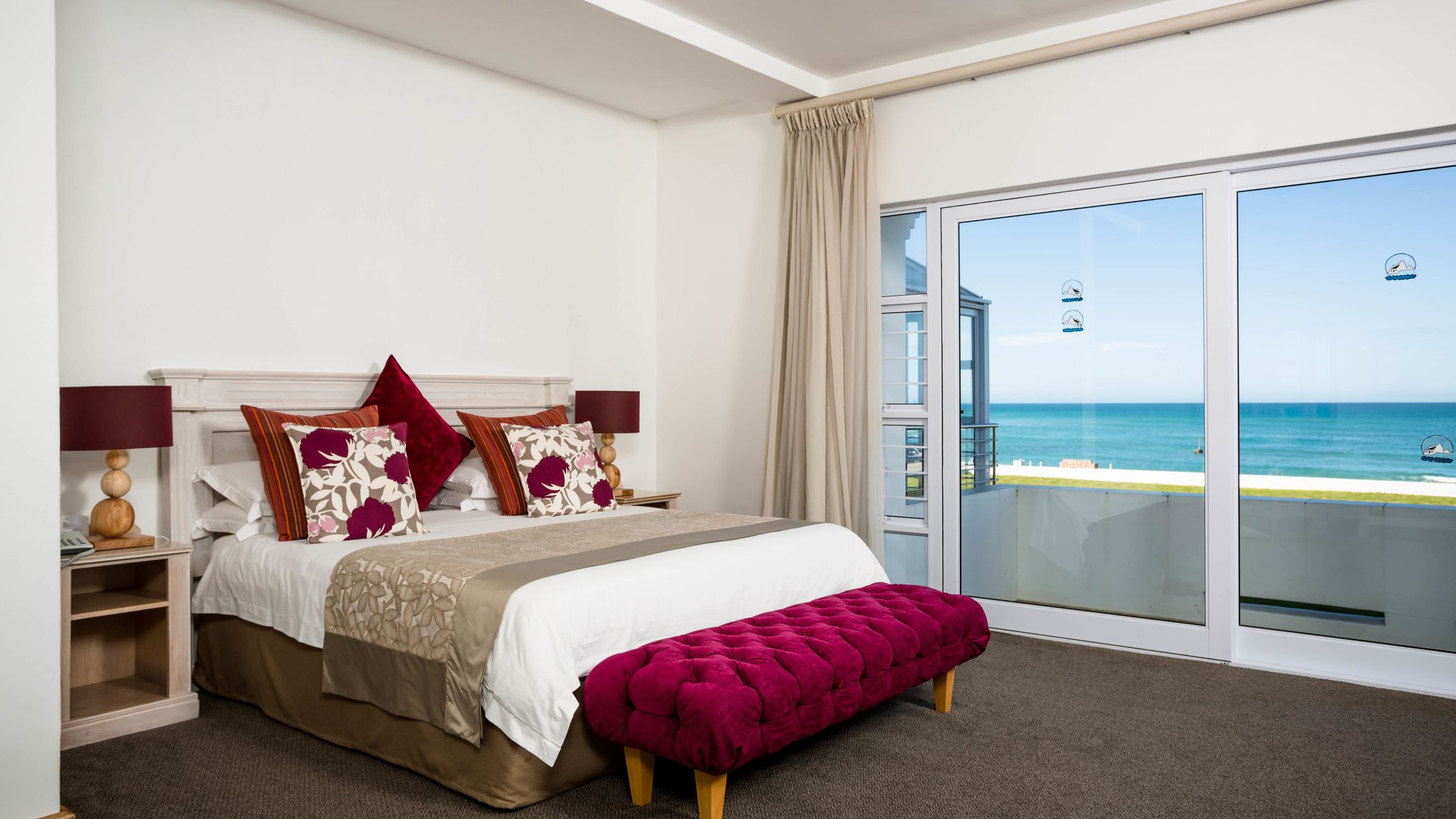 Ground Floor Sea Facing Rooms
Sweeping views of the Indian Ocean complement the relaxed, beachy interior décor, large windows and spacious balconies. The en suite bathroom has a shower and a separate bath and there is a mini bar, satellite TV and free WiFi.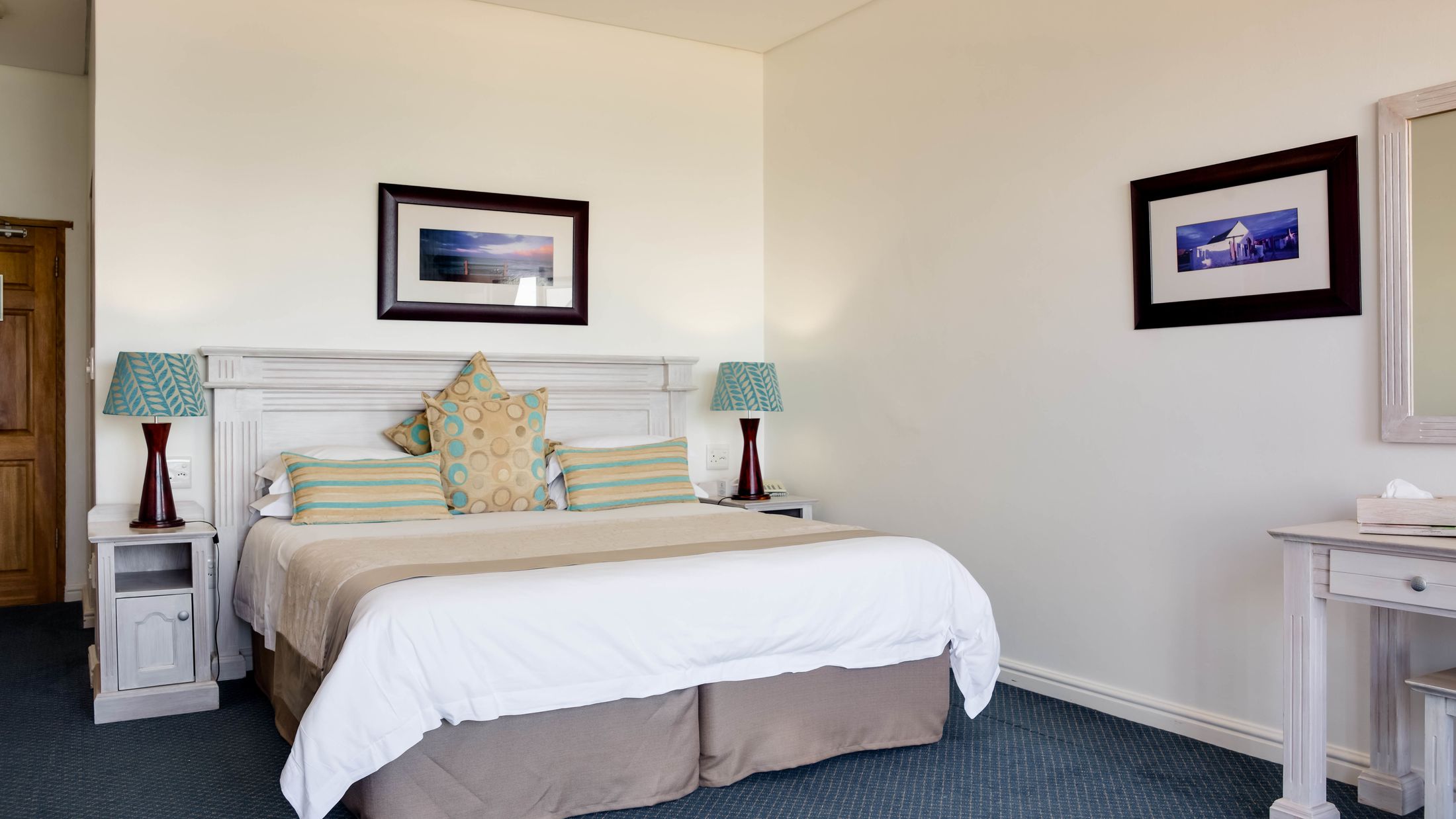 Superior Sea Facing Rooms
Soak in the views of the ocean as you relax on your balcony or in your modern room with contemporary decor. En suite bathrooms contain a bath and shower and there is a mini bar, free WiFi and satellite TV.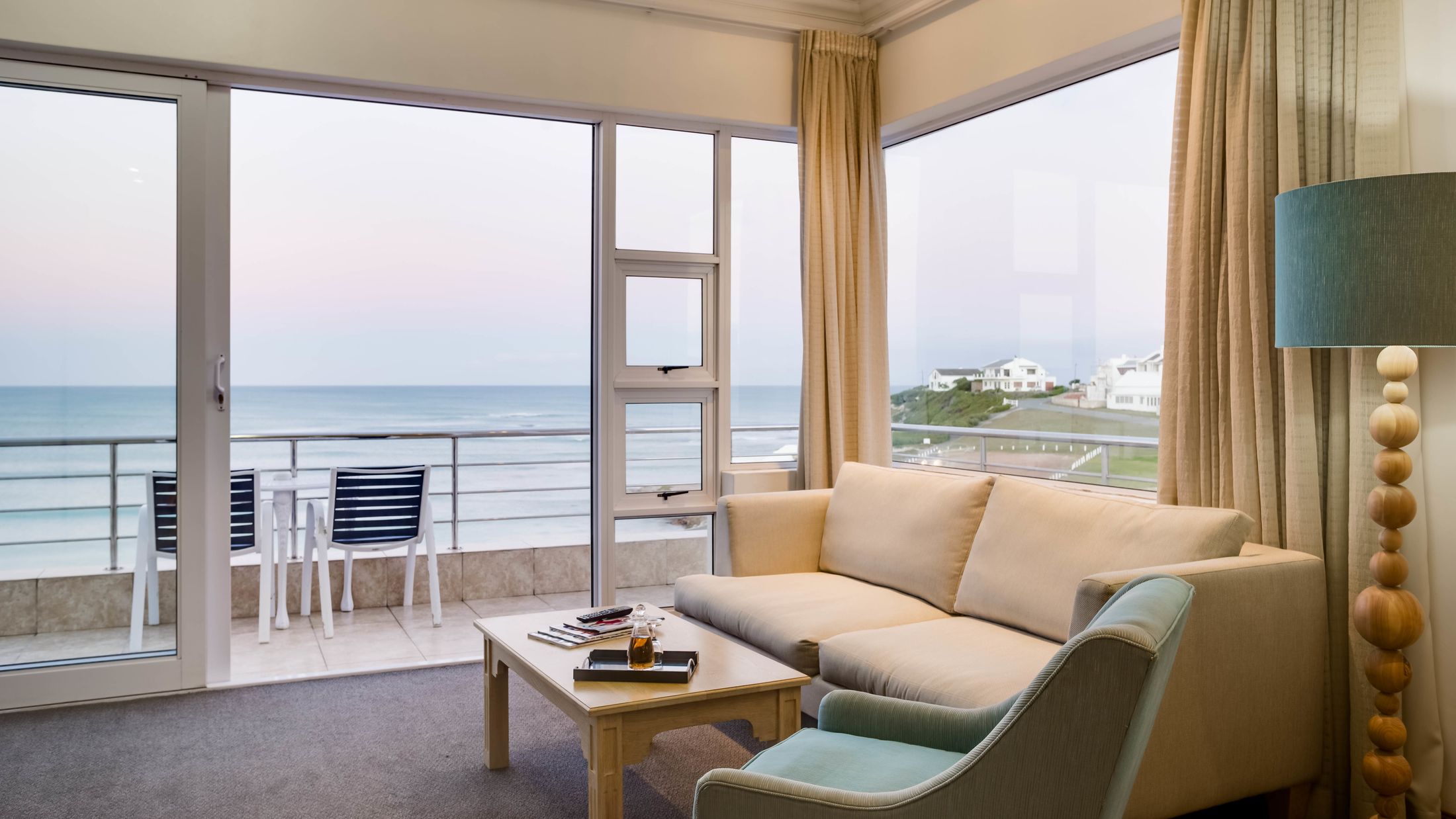 Luxury Sea Facing Rooms
Wide and spacious with a large seating area and a balcony with views of the ocean. An extra bed can be added for families and a fireplace is ideal for cooler winter evenings.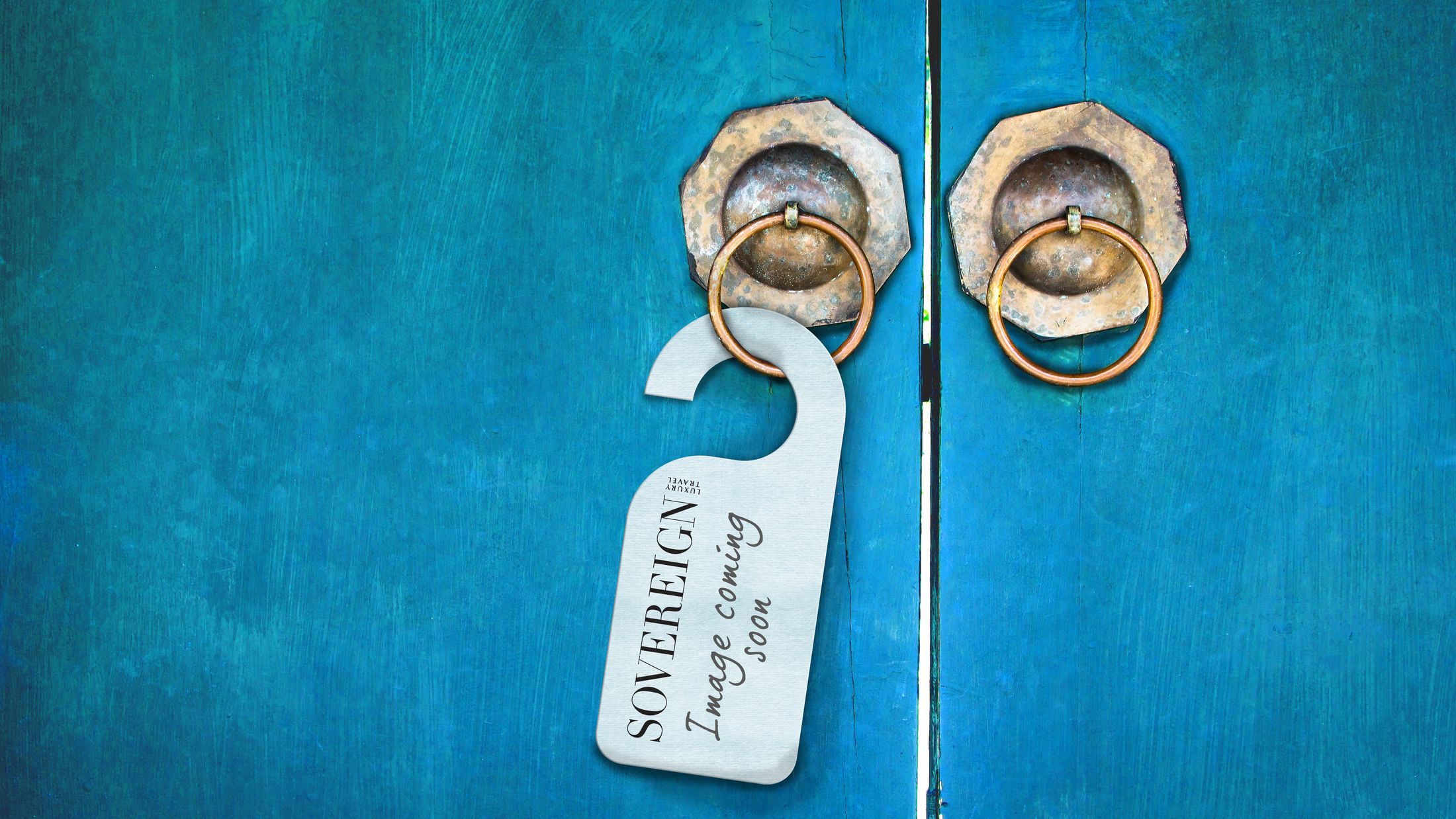 The VIP Suite
The most luxurious suite in the hotel, enjoy elegant interiors and plenty of space in this split level room. A spacious lounge and dining area is located downstairs, perfect for entertaining, and there are two en suite bathrooms, four balconies and some stunning views.
Sovereign Experiences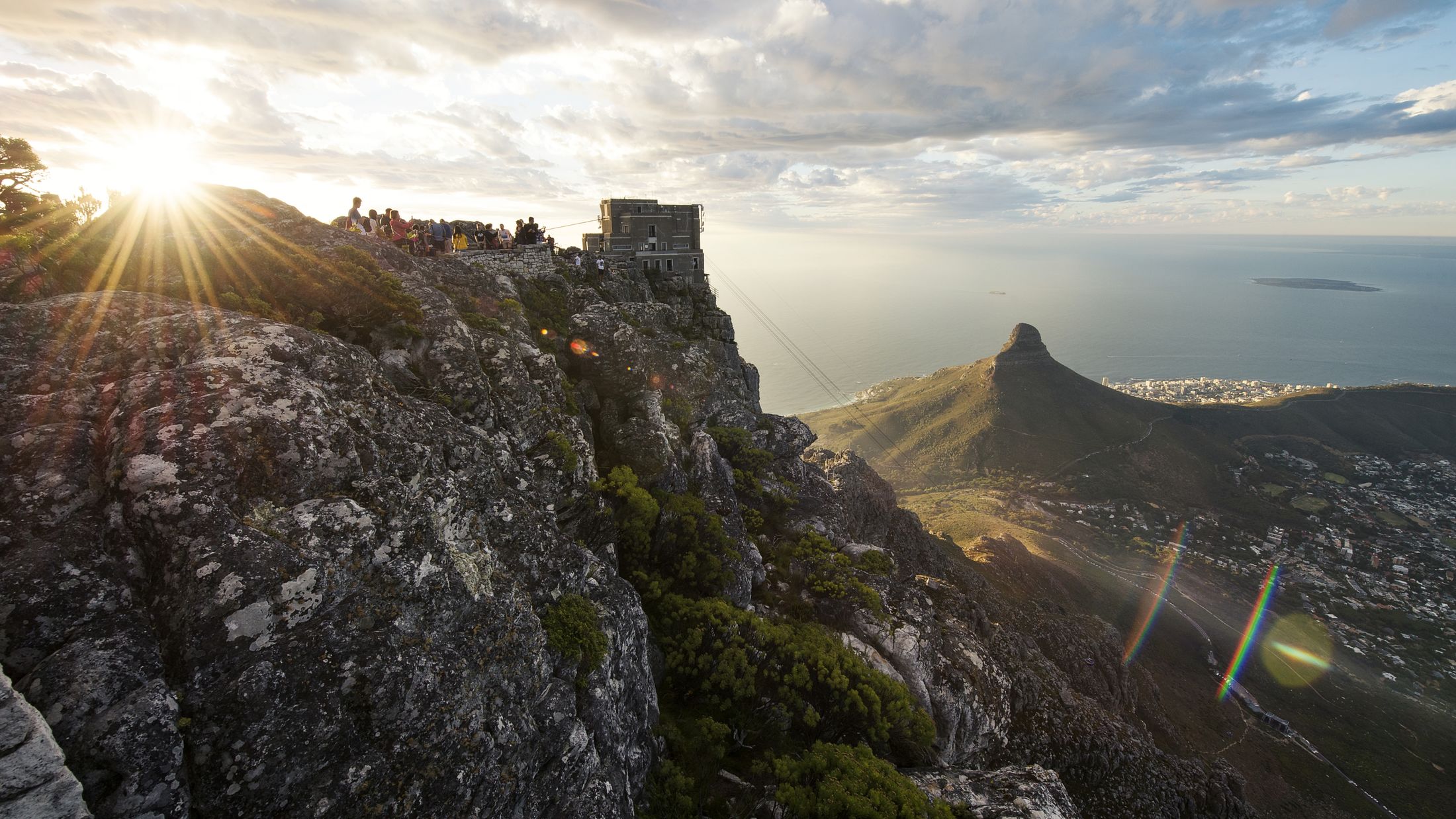 Enjoy the freedom of a self-driving holiday coupled with Sovereign's expertise as you explore South Africa's famed Garden Route
Begin with a stay in a private game reserve before enjoying a classic self-driving tour of South Africa's iconic Garden Route, as well as the beautiful Cape Town and some of the world's most famous vineyards. Experience some of the most incredible views in Africa as you explore this stunning area of the world.
View the South Africa Self Drive itinerary

Based on 1084 traveller reviews

90% of travellers recommended this hotel
Travellers Ratings
What to expect
Reviews
Sightseer36941095366, Suider Paarl, South Africa
Mar 25 2019
This was our seventh or 8th visit. As always, we enjoyed our stay and the location is so nice. The dining room first rate as always. Our room was spacious but, whilst there is a powerful ceiling...
This was our seventh or 8th visit. As always, we enjoyed our stay and the location is so nice. The dining room first rate as always. Our room was spacious but, whilst there is a powerful ceiling fan, it would benefit from an airconditioner. The only other gripe was the bicycles which guests can use. They are so rusty and begging for maintenance they were hardly useable.
View full review
"
ARNISTON Hotel March-2019
andrel524, Dubai
Mar 24 2019
We stayed from 15 to 17 March 2019. Excellent location with very good service. Very nice hotel with friendly & helpful staff. Hotel was clean & the kids enjoyed the kids playtime in the hotel meeting...
We stayed from 15 to 17 March 2019. Excellent location with very good service. Very nice hotel with friendly & helpful staff. Hotel was clean & the kids enjoyed the kids playtime in the hotel meeting room entertainment area. Room for improvement on the beds as not firm
View full review