This luxury eco lodge offers villas, outdoor dining, and a spa, set within a pristine jungle and beachfront oasis
Private villas have traditional Sri Lankan design and outdoor showers in a jungle setting
Adventure seekers will love the resort's proximity to the Pigeon Island Marine National Park
Unwind with a massage at the Uga Spa, followed by a beachside dinner of delectable Sri Lankan fare
Uga Jungle Beach is an oasis set within a 10 acre reserve, perfect for nature lovers and for those who want an experience an untouched and pristine region of Sri Lanka. This eco friendly property offers private villas, some with outdoor showers, situated near the lagoon, beach, or jungle.
This resort is perfect for those who seek adventure, as the surrounding areas are a natural playground for water sports, hiking, bird watching and exploring Buddhist temples and cultural sites. There's a plethora of options. If relaxation is your style, enjoy the serene swimming pool or partake in a spa treatment, or ramp things up with a Jet Ski ride or a cooking class. End the day with dinner at the open air restaurant at Jungle Beach, which serves delectable seafoods and Sri Lankan and international cuisine.
Facilities
Bars and Restaurants
Restaurant at Jungle Beach
This restaurant offers traditional Sri Lankan cuisine, with an emphasis on local produce, including seafood platters, curries and fresh salads. Private beachside dining can also be arranged, perfect for a romantic evening.
Open: 07:00 - 22:00
Beach and Pools
Beach
The resort has access to a peaceful and calm beach, complete with sun loungers and umbrellas.
Swimming Pool
Cool off in the resort's tropical pool, which offers sun loungers, umbrellas and floats, set in a Sri Lankan garden.
Spa and Wellness
Gym
Uga Jungle Beach's onsite gym allows you to keep fit and active during your stay.
Uga Spa
Uga Spa provides a menu of beauty and spa treatments designed to relax and recharge. Options include Ayurvedic therapies, massage and facials, perfect for unwinding after a day of adventure in the jungle.
Activities and Entertainment
Cooking Classes
The resort offers a cooking school, which is run by expert local chefs who will teach you to create delicious authentic Sri Lankan dishes.
Bicycle Hire
Hire a bicycle and explore the beautiful jungle surrounding the hotel at your own pace.
Jet Skis
Head into the crystal clear waters of the sea and admire the coastline from a different angle.
Kite Making Classes
Learn to create your own kite with help from expert craftsmen, before flying in the beautiful hotel gardens.
Nature Trails
Surrounding the hotel are beautiful nature trails, which will take you through the exotic jungle.
About the location
Trincomalee is situated in Sri Lanka's North East coast, and is perfect for those looking for jungle, beaches and nature. Just 20km from Trincomalee, a port city, is the little village of Kuchchaveli, which is home to Uga Jungle Beach. Set in a 10 acre nature reserve, it offers unspoilt jungle and a perfect, calm beach, with waters made for swimming.
The region also offers natural hot springs, Buddhist temples and culture, and nature walks. Pigeon Island Marine National Park is one of only two national marine parks in the country, with abundant coral reefs and sea life. Manayaweli Bay is ideal for morning beach walks, as are Uppuveli and Nilaveli beaches, all of which offer pristine stretches of wide sands, just waiting to be explored.
Transfer time
Uga Jungle Beach is 50 minutes from Trincomalee Airport, which is a 1 hour and 15 minute flight from Colombo International Airport.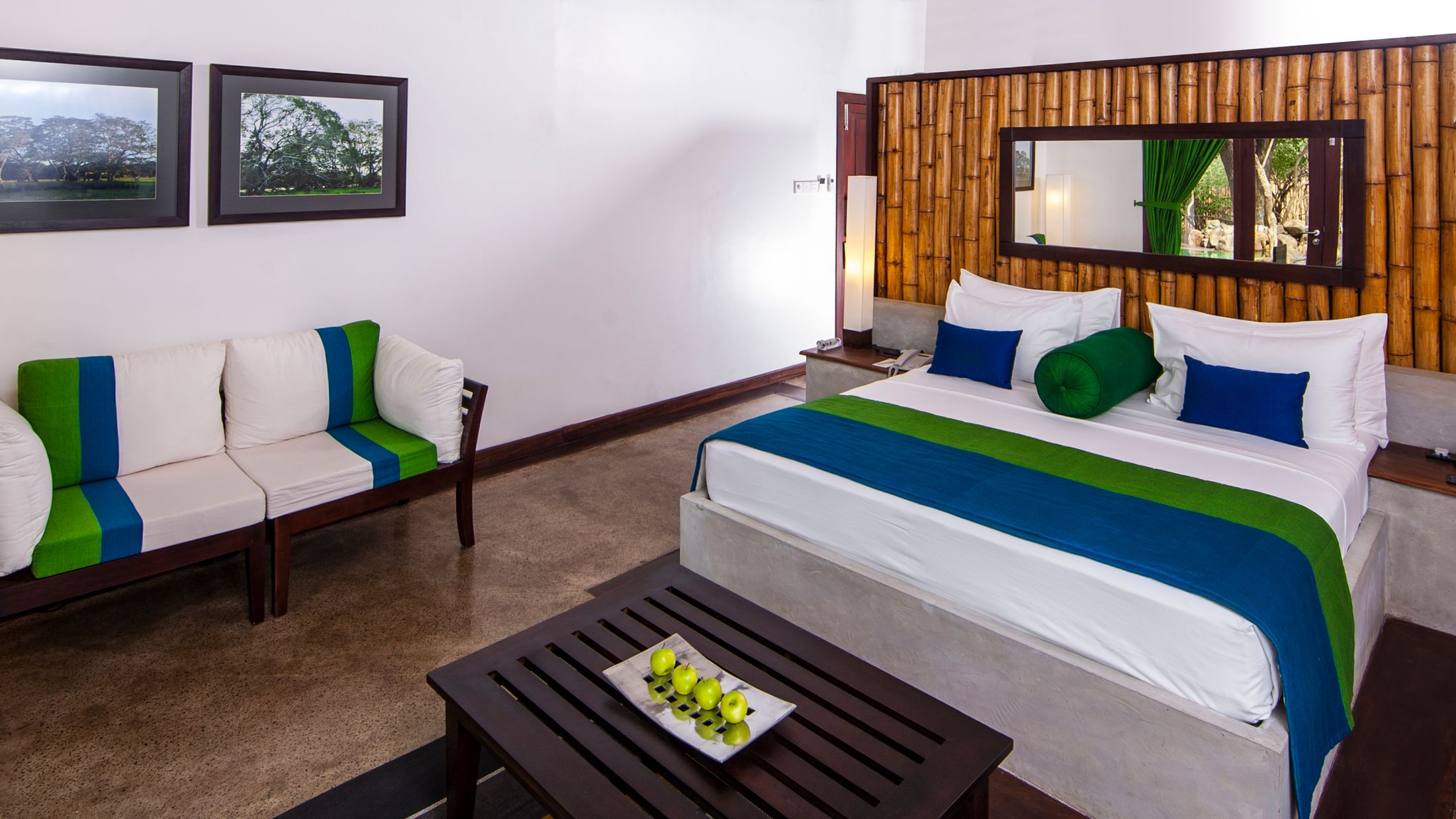 Beach Cabin
Max 3 adults
Beach Cabins are located on a private beach with beautiful living spaces fitted with thatched roofs, wooden beams and a secluded outdoor terrace. The interior features stunning Sri Lanakan antiques, pristine polished flooring and elegant furniture, all alongside air-conditioning and included Wi-fi. There is a private walkway to the shore, enabling effortless access to the white sand-beach where staff are always on hand to meet your needs.
50m²
Jungle Cabin
Max 3 adults
Jungle Cabins are spacious areas made up of stunning Sri Lankan antiques, slick polished flooring and elegant furniture. There is a large outdoor living space comprised of day beds and a private dining, whilst Wi-fi and air conditioning are also included.
50m²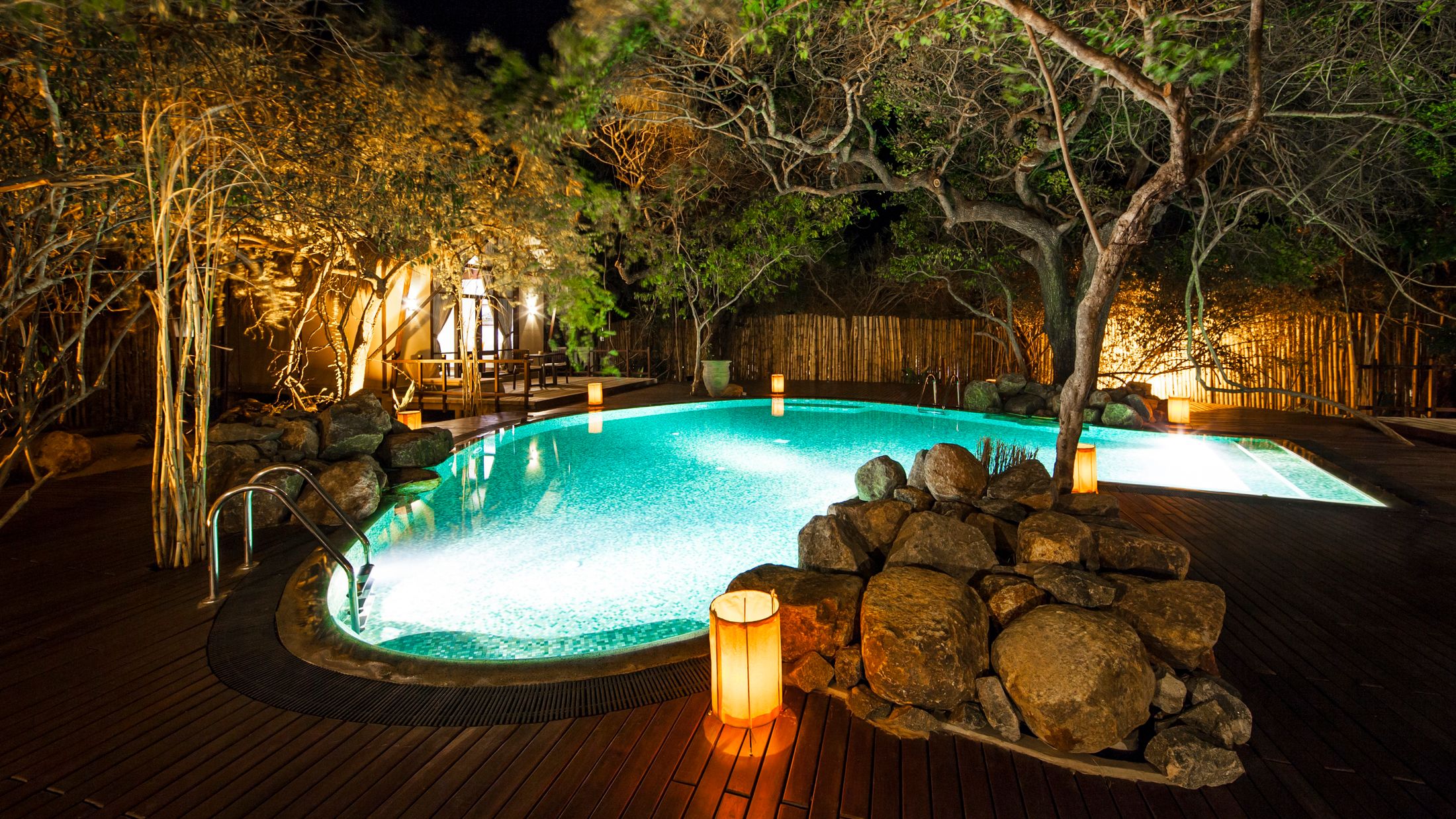 Jungle Cluster Cabin
Max 3 adults
Jungle Cluster Cabins are perfect for sharing with friends and family, a large private pool and ultimate seclusion create an unmatched private atmosphere. Stunning Sri Lankan antiques and seemingly endless Uga luxuries fill the cabins, accompanied with air-conditioning and inclusive Wi-fi.
50m²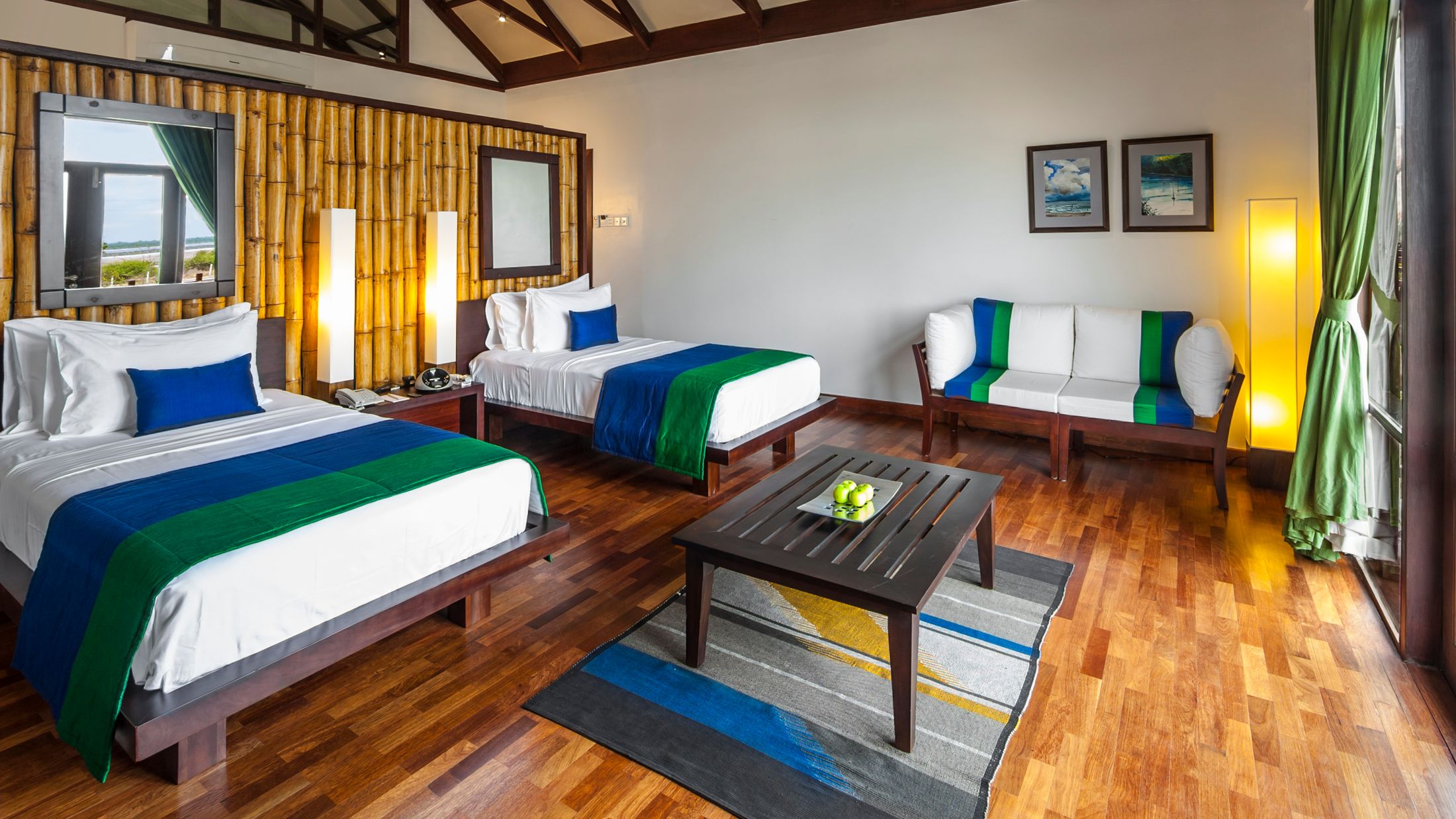 Lagoon Cabin
Max 3 adults
Lagoon cabins are a delightful combination of classic décor and modern luxury with an eco-friendly focus. The surrounding environment of lush vegetation and tropical serenity ensures the utmost privacy.
30m²
Early booking discount
Save up to 15% discount on the hotel price booked 90 days prior to arrival for holidays between 01 April 2018 - 30 June 2019.
Save up to 10% discount on the hotel price booked 60 days prior to arrival for holidays between 01 April 2018 - 30 June 2019.
Free night offer
Stay for 5 nights and pay for 4 nights or stay for 10 nights and pay for 7 nights for holidays between 01 March - 30 June 2019.
Stay for 7 nights and pay for 6 nights or stay for 12 nights and pay for 10 nights for holidays between 01 July - 31 August 2018.

Based on 1383 traveller reviews

92% of travellers recommended this hotel
Travellers Ratings
What to expect
Reviews
"
Beautiful resort in the best quiet beach
estelmandri,
Feb 16 2019
The resort is great! We had a beach villa that was amazing, could listen to the waves from the room! The room is big and it has a huge bathroom with an outdoor shower (and an indoors too) and a...
The resort is great! We had a beach villa that was amazing, could listen to the waves from the room! The room is big and it has a huge bathroom with an outdoor shower (and an indoors too) and a balcony facing to the private path to the beach. The beach is great! Super quiet as only resort guests are here and very clean. The resort has a lake shaped swimming pool & by the restaurant. Food is amazing! When there on full board basis and loved it! There are plenty of options and we loved them. Food is great quality and quantity!
View full review
dinu2019,
Feb 12 2019
Stayed 3 nights here with my husband and son. After travelling 28hrs it was fantastic to be greeted by the staff with a warm smile and cold towel. Hotel staff were exceptional with their service and...
Stayed 3 nights here with my husband and son. After travelling 28hrs it was fantastic to be greeted by the staff with a warm smile and cold towel. Hotel staff were exceptional with their service and smiles all the way. Special mention goes to charith for making our stay the most unforgettable. Seafood platter dinner that was recommended by Charith had lived up to his recommendation and an absolute delight. Overall an absolutely fantastic service and hotel. Highly recommended and well worth the money👍
View full review