Member of the 'Leading Hotels of the World'
Set amid white sands and towering limestone cliffs
Choose from four onsite restaurants
Relax on the beach or by the swimming pool
Rayavadee is an ideal destination for couples and those wanting to explore everything Thailand's beautiful Krabi has to offer. It's set on a glorious white sandy beach where you'll find crystal clear waters and plenty of water sports, as well as opportunities to simply relax and soak up the sun.
Set out in the style of a Thai village, it's surrounded by the spectacular limestone cliffs the area is so well known for, as well as luscious rainforests, with Krabi Marine National Park at its edge. Choose from relaxing spa treatments, a range of classes and excursions and some exquisite menus at the onsite restaurants in this 'Leading Hotel of the World.
Facilities
Bars & Restaurants
The Grotto
Choose from delicious snacks and light bites as you overlook the beach at the Grotto. Dishes include fresh salads and healthy stir fries.
Open: 12:00–20:00
Raya Dining
Offering a selection of international dishes, guests can enjoy Thai creations, pan Asian options, as well as American and European cuisine.
Open: 07:00–23:00
Krua Phranang
For a romantic and memorable evening, take a stroll along the moonlit path to Phranang Beach. Set in a beautifully decorated Asian setting and overlooking the beach, this is the ideal place to enjoy authentic Thai cuisine.
Open: 18:00–23:00
Raitalay Terrace
This casual dining destination offers a menu featuring pan-Asian dishes and some international options as you take in views of Railay Beach and the sparkling swimming pool.
Open: 11:00–23:00
Beach & Pools
Pool
Take in the views of the hotel's luscious surroundings and sparkling beach from the infinity pool. It's perfect for long lazy days, with sun loungers and terraces to enjoy.
Beach
Rayavadee is located on the white sands of Railay Beach, where you'll find crystal clear waters perfect for swimming and loungers ideal for soaking up the sun.
For Families
Kids Club
Children can spend their days keeping active and being entertained by the expert hotel staff, who put on a range of interactive experience. Activities include cooking, arts and crafts and a discovery walk where they can see the creatures that call the garden home.
Ages: 4–12 years
Spa & Wellness
Fitness Centre
Keep up your fitness regime while on holiday at the Rayavadee, where you'll find a fully equipped fitness centre replete with cardio and strength machines.
Spa
Immerse yourself in a world of tranquillity at the Rayavadee Spa. Using ancient Thai traditions and treatments, try facials or massages and leave feeling fully rejuvenated.
Activities & Entertainment
Daytime Activities
Active guests will enjoy playing squash or tennis on the hotel's courts, with equipment available to hire from the hotel. Learn to carve beautiful table centrepieces from fruit, make flower garlands or create works of art at the hotel's classes. Or, you can explore Krabi with the hotel's range of excursions, which will take you rock climbing, hiking or to see sights of cultural significance.
Water Sports
Choose from a range of water sports during your stay, including snorkelling, canoeing and wind surfing.
About the location
Rayavadee is located along Thailand's Krabi coastline, which is well known for its spectacular natural attractions, including white sandy beaches and towering limestone cliffs. Head into nearby Krabi Town and spend an hour or two perusing the market stalls, practicing your haggling skills, before enjoying a delicious Thai menu at one of the many restaurants.
Spend long lazy days relaxing on the beach, or take to the waters with water sports and excursions. Boat trips to the nearby Phi Phi Don or Phi Phi Leh islands allow you to see a quieter side to the country.
Transfer time
Rayavadee is 40 minutes from Krabi Airport.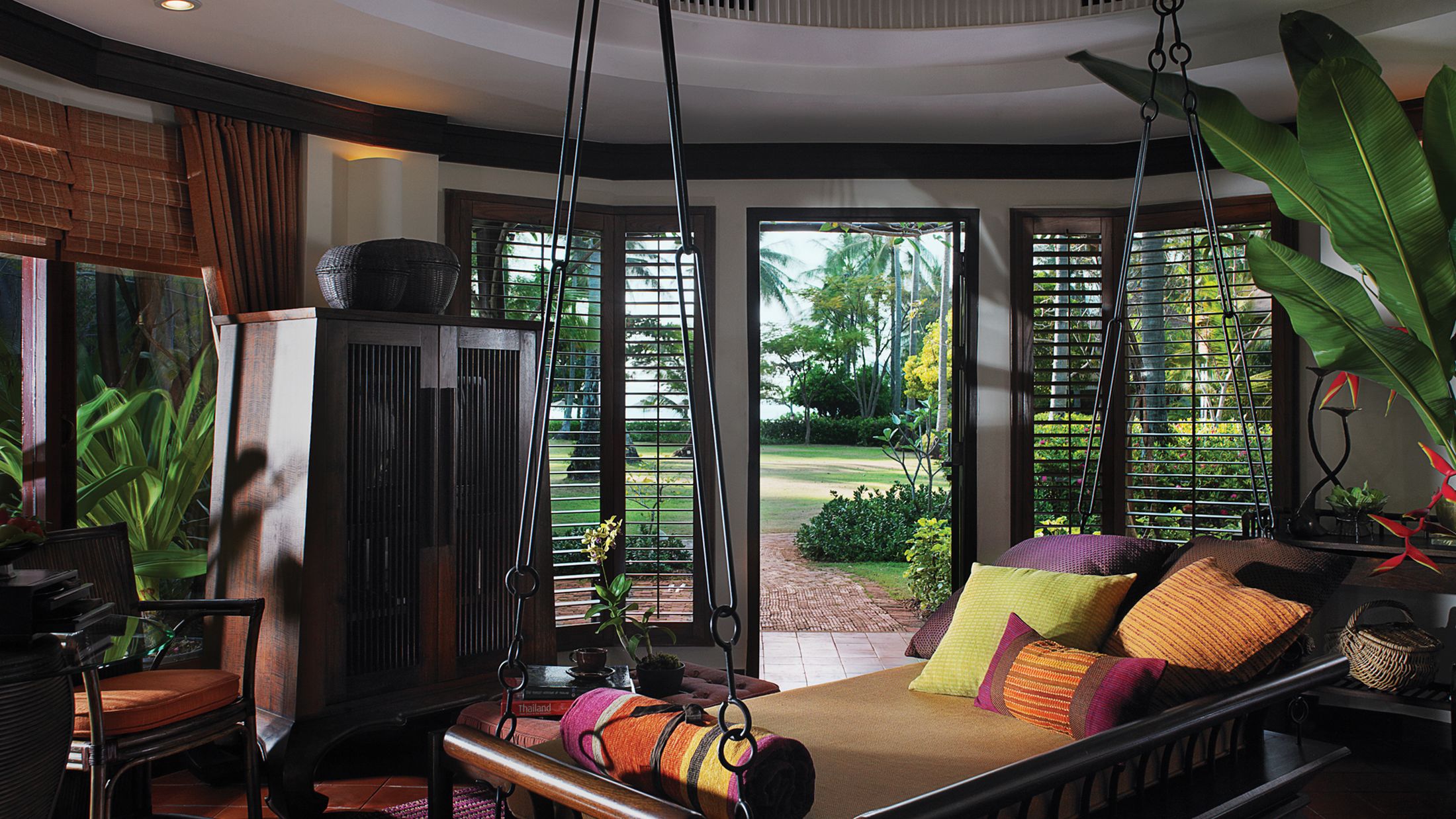 Deluxe Pavilion
Max 3 adults
Deluxe Pavilions are decorated with dark wooden furnishings with handcrafted detail. The two-story pavilions are equipped with a private terrace and seating area with views of the natural surroundings.
90m²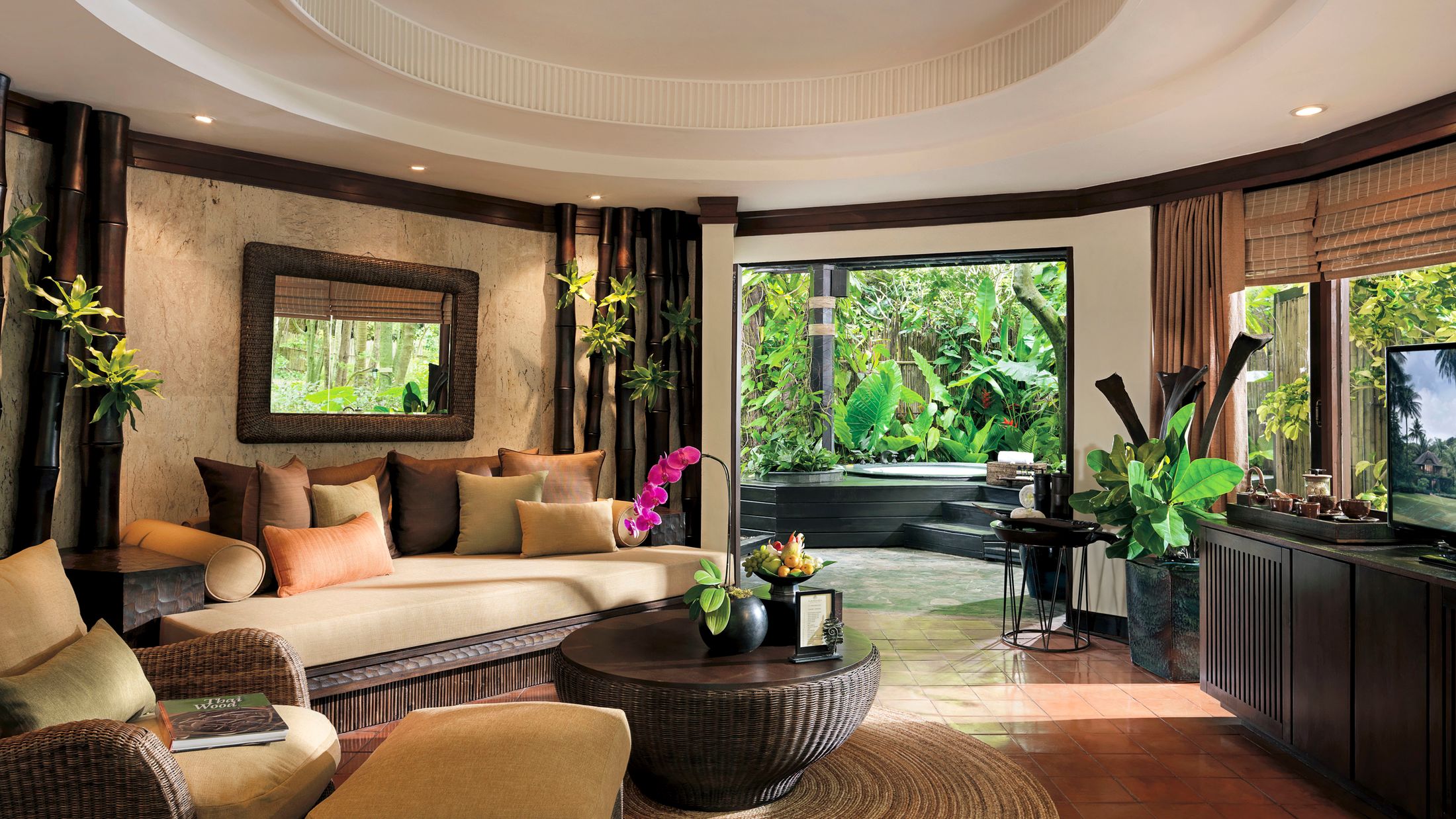 Spa Pavilion
Max 3 adults
Spa Pavilions offer all of the same features of the Deluxe Pavilion as well as an outdoor Jacuzzi® with sun loungers.
115m²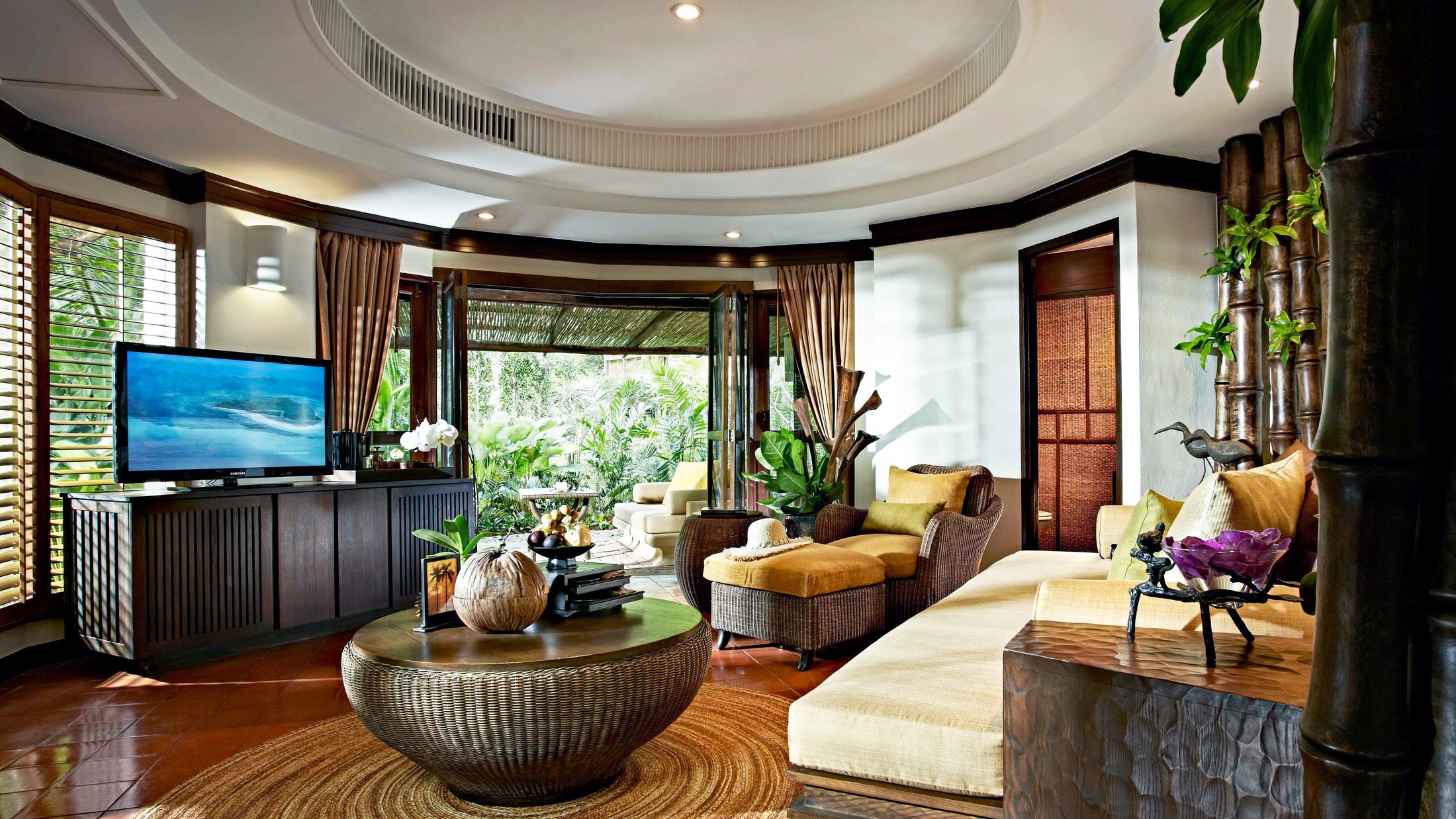 Terrace Pavilion
Max 3 adults
Terrace Pavilions offer a contemporary take on the Deluxe Pavilion. They feature an outdoor terrace with lounge area surrounded by lush gardens. The terrace area can also host barbecue dinners.
115m²

Based on 2373 traveller reviews

87% of travellers recommended this hotel
Travellers Ratings
What to expect
Reviews
"
A extraordinary and ultra luxurious experience
L8942YUrahuln, Ko Kret, Thailand
Jul 12 2021
This was one of my best luxury resort experience in Thailand. This resort is very very well maintained and surrounded by real natural beauty which makes this resort extraordinary. Their rooms are...
This was one of my best luxury resort experience in Thailand. This resort is very very well maintained and surrounded by real natural beauty which makes this resort extraordinary. Their rooms are ultra luxurious with outstanding facilities. I booked a Pool Pavilion room and I enjoyed each and every second of my stay. A very special thanks to Mr. Tony from guest service who assisted us from check-in to check-out and made our stay more convenient. This resort is highly recommended for those who really want to enjoy the luxury and nature at the same time.
View full review
"
The location is out of this world but rooms are a little run down
tumtantayopin, Ubon Ratchathani, Thailand
Jul 08 2021
This hotel has got 3 beaches each has a breathtaking view. You have to at least come to visit when you are in Thailand it's just stunning. Rooms are a little run down, food was mediocre. The staff...
This hotel has got 3 beaches each has a breathtaking view. You have to at least come to visit when you are in Thailand it's just stunning. Rooms are a little run down, food was mediocre. The staff was good and the hotel land was nicely kept. Will come back
View full review