Family-friendly beach resort in Palm Jumeirah
Global flavours at 12 restaurants, bars and lounges
Outdoor recreation including watersports and spa treatments
Sofitel Dubai The Palm is the epitome of luxury, situated within the East Crescent of Dubai's renowned Palm Jumeirah.
As you've come to expect from the Sofitel hotel collection, you will receive a luxurious and warm French-Polynesian welcome here.
While the buzz of Dubai's attractions are nearby, you can melt into this indulgent sanctuary where waves of the Arabian Gulf lap up onto a golden beach and the palm trees sway.
Within Sofitel Dubai The Palm, you'll find green walls bringing a sprinkle of the tropics indoors, alongside design elements that add local Arabian flair to this island chic resort.
Whether you're seeking a romantic retreat or a fun-filled family holiday, you can stay in one of the 546 refined and comfortable rooms, suites and private villas at Sofitel Dubai The Palm.
Even in the classic rooms you'll find large soaking tubs, free-standing rain showers and a lounge and work space, as well as your own private balcony or terrace that looks out onto the lush gardens or over the Arabian Gulf. The villas provide you with a private pool and Jacuzzi too.
As a family-friendly hotel, there are also family rooms and spacious apartments available.
Facilities
Bars & Restaurants
Bars
With seven bars and lounges, you'll always find a haven for your evenings. As the sun goes down, you could enjoy shisha by the water's edge to ambient tunes at Maui, or watch live matches in the sports bar - the choice is yours. Expect the best of Emirati hospitality at Sofitel Dubai The Palm.
Restaurants
Sofitel Dubai The Palm has a wide range of culinary experiences for you to try with its five restaurants. Whether you're feasting at the lavish family-friendly buffet restaurant of Manava, enjoying imported prime cuts at the popular Porterhouse Steaks & Grills, or tucking into the catch of the day at the pagoda-style Moana Seafood Restaurant, you'll always feel satiated. Plus you can dip and dive into the dish-sharing concept of The World Eatery.
Beach & Pools
Swimming Pools
Water plays an important role at Sofitel Dubai The Palm, and you'll find six heated swimming pools scattered around the resort so you'll never tire of the same view. The main pool looks out onto 500 metres of pure white sands, where the pink blush of bougainvillea and tropical palm trees create an oasis vibe around the sundeck.
Beach
With arguably the best private beach on Palm Jumeirah, you'll want to make the most of it and hire a shaded tiki cabana or lounge under a beach umbrella while enjoying a cooling drink and light bites from Sofitel Dubai The Palm's beach restaurant, Maui.
For Families
Amura Kid's Club
Younger guests can enjoy indoor and outdoor activities provided at Amura Kids Club, for four to 12 year-olds, as well as pool slides and a kid's-only water fun zone.
Spa & Wellness
Gym
If you're a fitness fanatic then you'll love the Sofitel fitness gym, with its high-tech equipment and certified instructors. On the gym's rooftop, you will find the X-FITNESS zone for high-intensity classes, as well as tennis courts with accredited tennis coaches. You might like to join a FloatFit HIIT class, where you can enjoy an on water full-body workout using floating aqua boards.
Spa
Immerse yourself in a world of wellness at the Sofitel Spa, which has a separate zone for men and women, each boasting their own indoor plunge pools, sauna, steam rooms, hamman and ice fountain. Using organic ingredients and advanced techniques, restore balance with purifying facials and soothing massages, either within the indoor treatment rooms or in a secluded outdoor cabana.
Activities and Entertainment
Venture to the resort's private jetty, located at one end of the beach, to enjoy sea cruises or motorised watersports. At the other end, you'll find other outdoor activities including kayaking, paddle boating, snorkelling, and beach volleyball.
Unique to Sofitel Dubai The Palm is Eco Golf, where you can purchase a bucket of fish-friendly EcoBioBalls and tee off from the beach into the sea, before they dissolve into fish food.
About the location
Sofitel Dubai The Palm is located on the East Crescent of Dubai's iconic Palm Jumeirah, an architectural feat that can be seen as you fly into the UAE's most glamorous city.
When you're not immersing yourself in all the resort's recreational activities during your luxury Dubai holiday, you can easily explore this opulent city, with its incredible skyscraper architecture, world-renowned designer malls, and indoor amusement parks.
Amid this modern buzzing metropolis, Dubai is steeped in a 5,000-year-old rich heritage, which you can discover as you explore cultural treasures such as Al Fahidi Fort, which houses Dubai Museum, and the bustling souks (markets) with their piled-high spices and trinkets.
Cruise along in a traditional wooden dhow on Dubai Creek or head to the Sahara Desert and explore traditions of the nomadic Bedouin people.
Closer to Sofitel Dubai The Palm, in Palm Jumeirah you'll find The Pointe, a waterfront destination teeming with restaurants, shops, and entertainment venues, as well as Aquaventure Waterpark and Dubai Marina Mall.
Transfer time
Sofitel Dubai The Palm is located a convenient 30 minute drive from Dubai International Airport.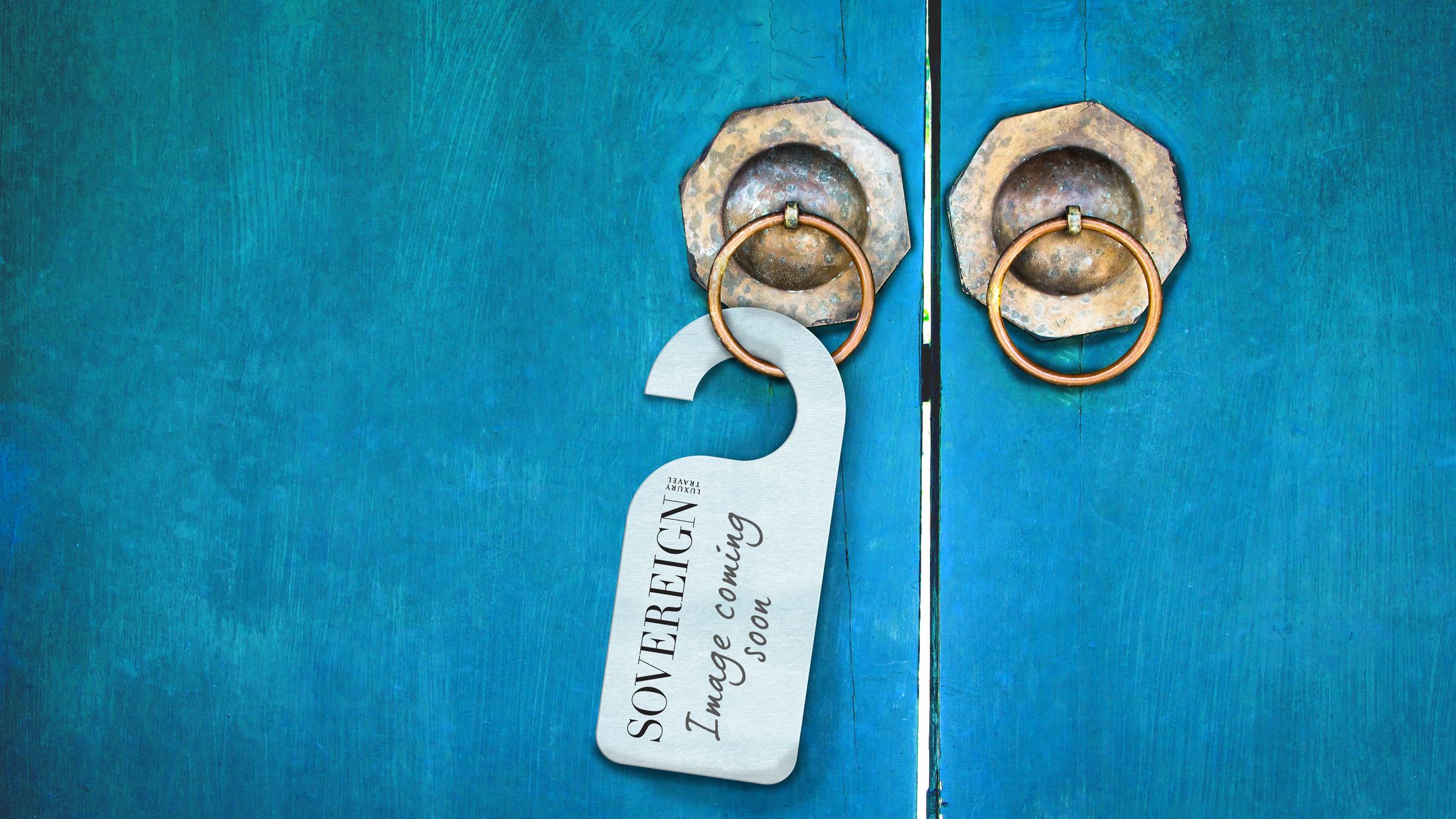 Rooms at Sofitel The Palm
Max 2 adults, 1 child
Suites at Sofitel The Palm
Max 2 adults, 2 children
Junior Suite
Prestige Suite
Beach Suite
Opera Suite
The Palm Suite
Apartments at Sofitel The Palm
Family One Bedroom Apartment
Family Two Bedroom Apartment
Family Three Bedroom Apartment
Villas at Sofitel The Palm

Based on 9637 traveller reviews

87% of travellers recommended this hotel
Travellers Ratings
What to expect
Reviews
"
Amazing food and service at Zoya 😊
emanwithane,
Sep 17 2021
During our stay at Sofitel, my family and I had the most delicious food at the Indian restaurant Zoya. Out of all the restaurants in the hotel, we enjoyed this one the most. As part of our hotel...
During our stay at Sofitel, my family and I had the most delicious food at the Indian restaurant Zoya. Out of all the restaurants in the hotel, we enjoyed this one the most. As part of our hotel package, we ordered from the dine around menu and Zoya had the best variety of menu items. We were met with a warm and lovely service from Praveen and Kanchana. As I am a travel blogger, Praveen ensured that everything he presented to me was instagram worthy, and requested the chef garnish certain food items so they appear beautiful and photogenic. I was so appreciative of that. His service was very professional. He really made our night a comfortable and memorable one, and so did Kanchana. Moving on to the food, Chef Deshraj did an amazing job with all the dishes we ordered. We especially enjoyed the butter chicken, chicken biriyani, lamb rogan josh, samosa chaat, chicken dhaba (Praveen recommended this to my aunty and she really enjoyed it) , as well as the tandoori malai broccoli. I am not a fan of broccoli, or any vegetables, but Chef Deshraj made them taste so good. Special thanks to these three lovely people 😁 10/10 definitely recommend.
View full review
"
Staff are the life of the hotel
927isip,
Sep 17 2021
I stayed at the hotel with my husband and daughter. The staff were all so friendly and literally very helpful. The hotel itself is a bit dated the rooms definitely need an update . We stayed in one...
I stayed at the hotel with my husband and daughter. The staff were all so friendly and literally very helpful. The hotel itself is a bit dated the rooms definitely need an update . We stayed in one of the apartments the telephones do not charge in the bedroom and living room so I would have to run to the bathroom to make and receive calls which is annoying . The big bath tube in my room did not work properly once you fill the bath it just drains out and your can???t get enough hot water to fill the tub as the engineer told me the hot water tank is not big enough so the tub was just for aesthetics. The housekeepers were not really the greatest I would get back to my room and wouldn???t really notice anything different apart from my bed being made The food was bland breakfast was the same thing everyday so after 2 days of eating it you get bored. Porters house and the beach restaurants are the only decent restaurants. The kids club staff and are so lovely and made my daughter feel welcomed. The concierge staff Salman. Martin and biruk were so lovely a true credit to the hotel, Also Tabitha from the premium lounge always so kind and helpful. Again the staff are saving grace of this place. Not sure if I would stay in this hotel again and if I did it would be because of the staff but for a 5 star hotel the standards are poor!
View full review