Open all year round, the Borgo Egnazia is a unique resort designed to reflect a typical Apulian village surrounded by millennial olive groves. Guest rooms effortlessly blend traditional aesthetics with contemporary luxury, decorated in cream and taupe hues with limestone walls. The expansive property has an array of facilities that are sure to please the whole family. Relax by one of the four swimming pools or enjoy the San Domenico 18-hole golf course, tennis courts, on-site cooking school, boutiques and two beach clubs. Four restaurants and a dedicated children's restaurant offer a wide choice of cuisine and, for the ultimate luxurious experience, the extensive modern Vair Spa offers a range of rejuvenating treatments and high-end facilities including Roman baths.

Hotel child prices apply to ages 3-12 years.
Car hire is recommended for this hotel.
Stunning location on the Apulian coast
18-hole San Domenico golf course
Extensive Vair Spa with Roman baths
Kids' club, restaurant and activities
A choice of stunning villas with pools
Facilities
Bars & Restaurants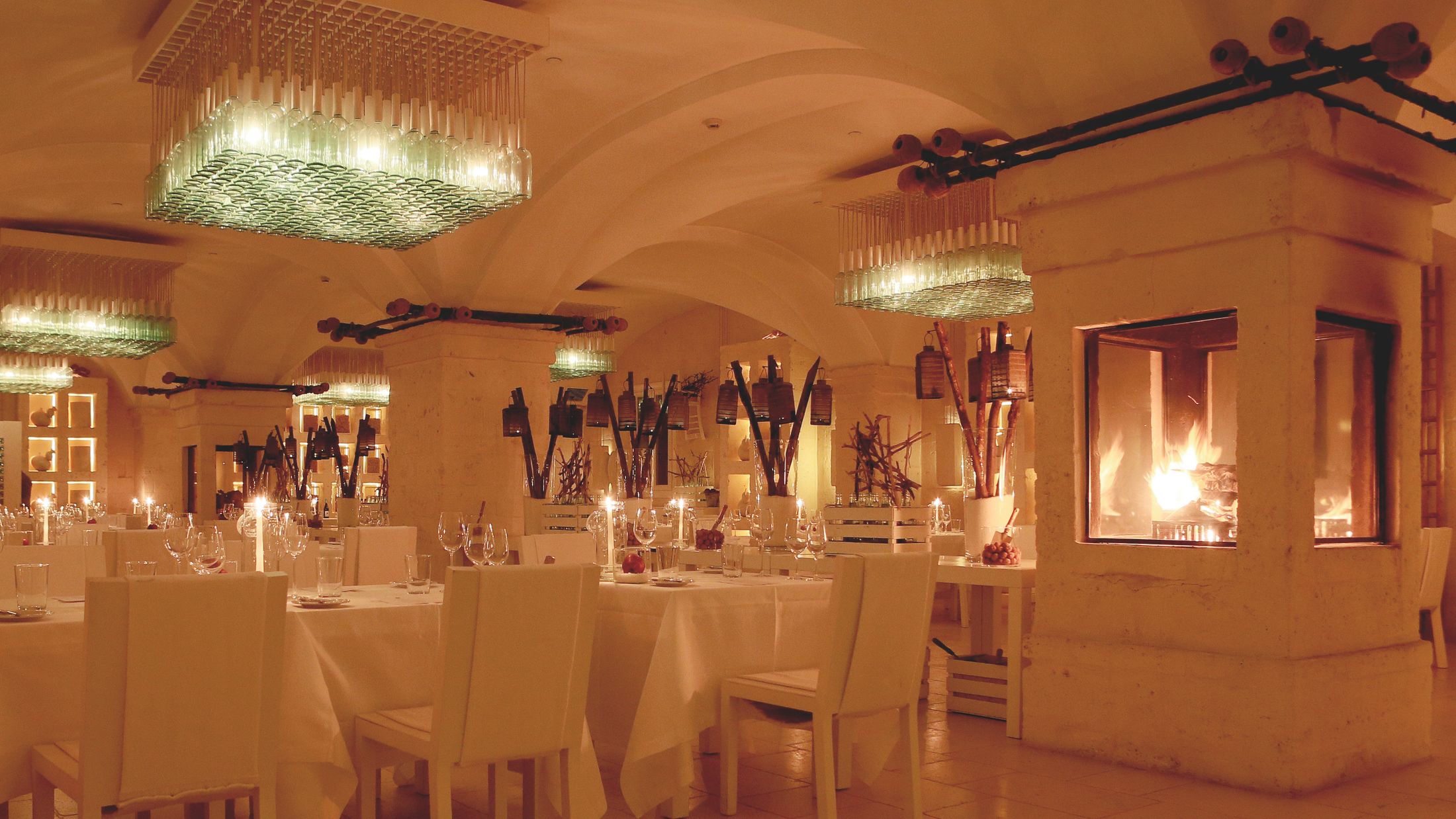 Due Camini Restaurant
Opening Times:
12:30 - 14:30
19:30 - 22:00
Minimum Adult Age:
12 years
Included With:
Bed & Breakfast, Half Board, Full Board
Dress Code:
The dress code is in line with the ambience and therefore, no short trousers and open shoes for men.
Serving a Mediterranean buffet of Auplian appetisers during the day and a delicious à la carte menu of local specialities in the evenings.

Guests on bed and breakfast, half board and full board can dine at this restaurant.

Restrictions:
Children are welcome from over twelve years old.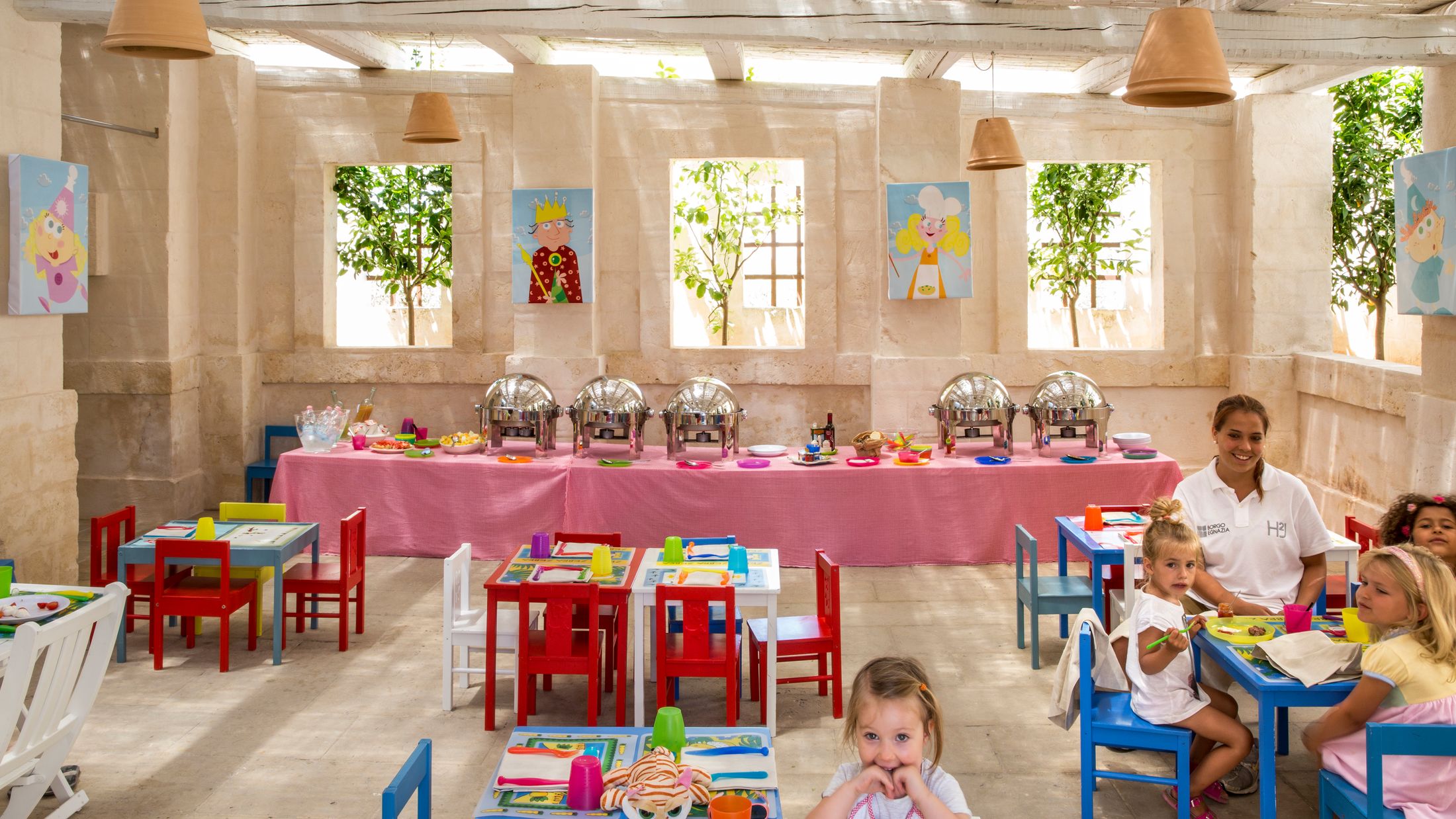 Da Puccetta
Opening Times:
12:00 - 14:30
18:00 - 20:30
A restaurant dedicated for Borgo Egnazias youngest guests, serving a healthy, balanced meal which changed daily.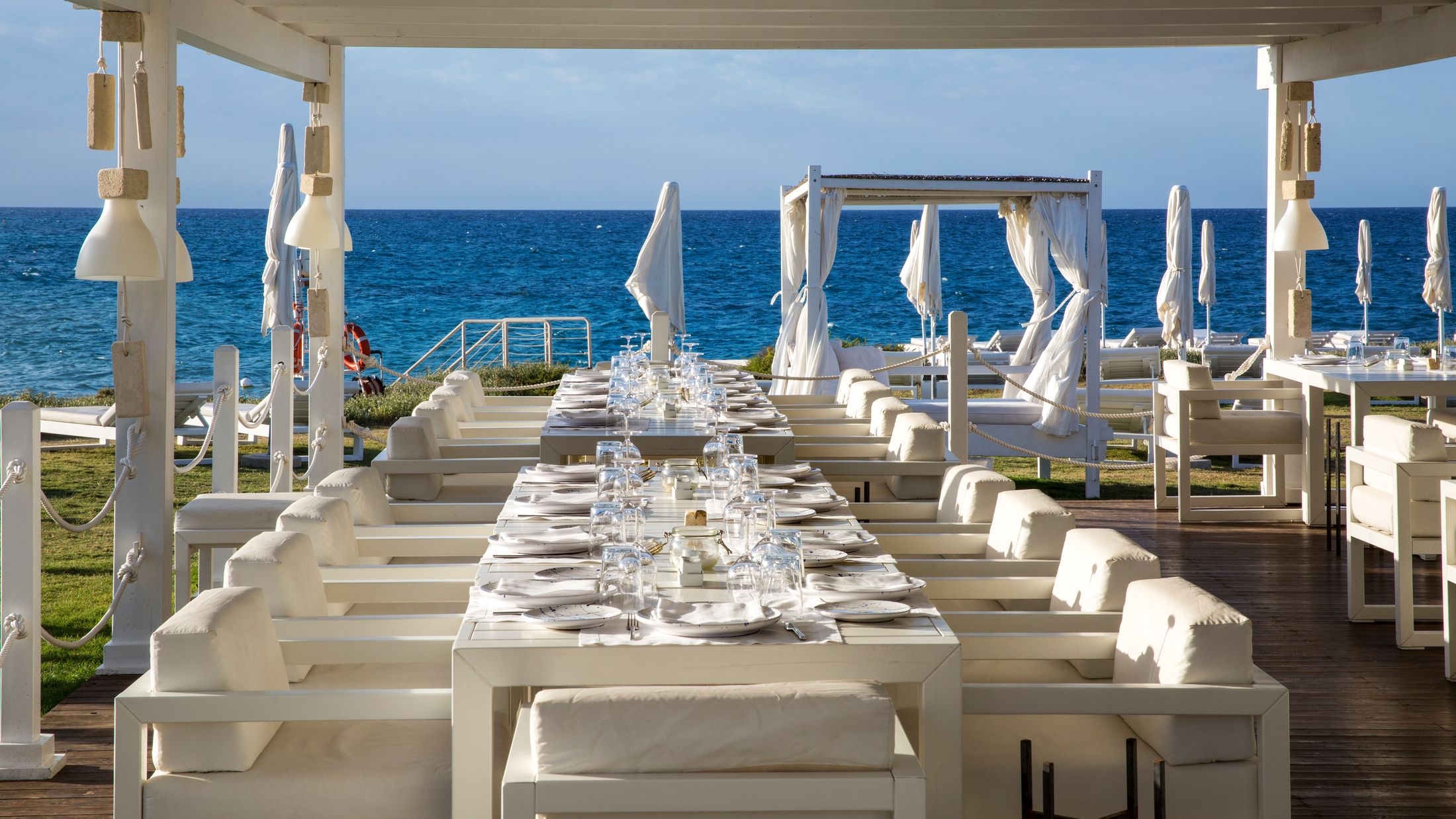 Pescheria Da Vito
Opening Times:
12:30 - 15:30
19:30 - 22:30
Located five-minutes from Borgo Egnazia, on the beach offering beautiful views over the sea. Here you can enjoy a wide range of light and tasty salads, a buffet, pasta dishes and grilled fish which can be hand-picked.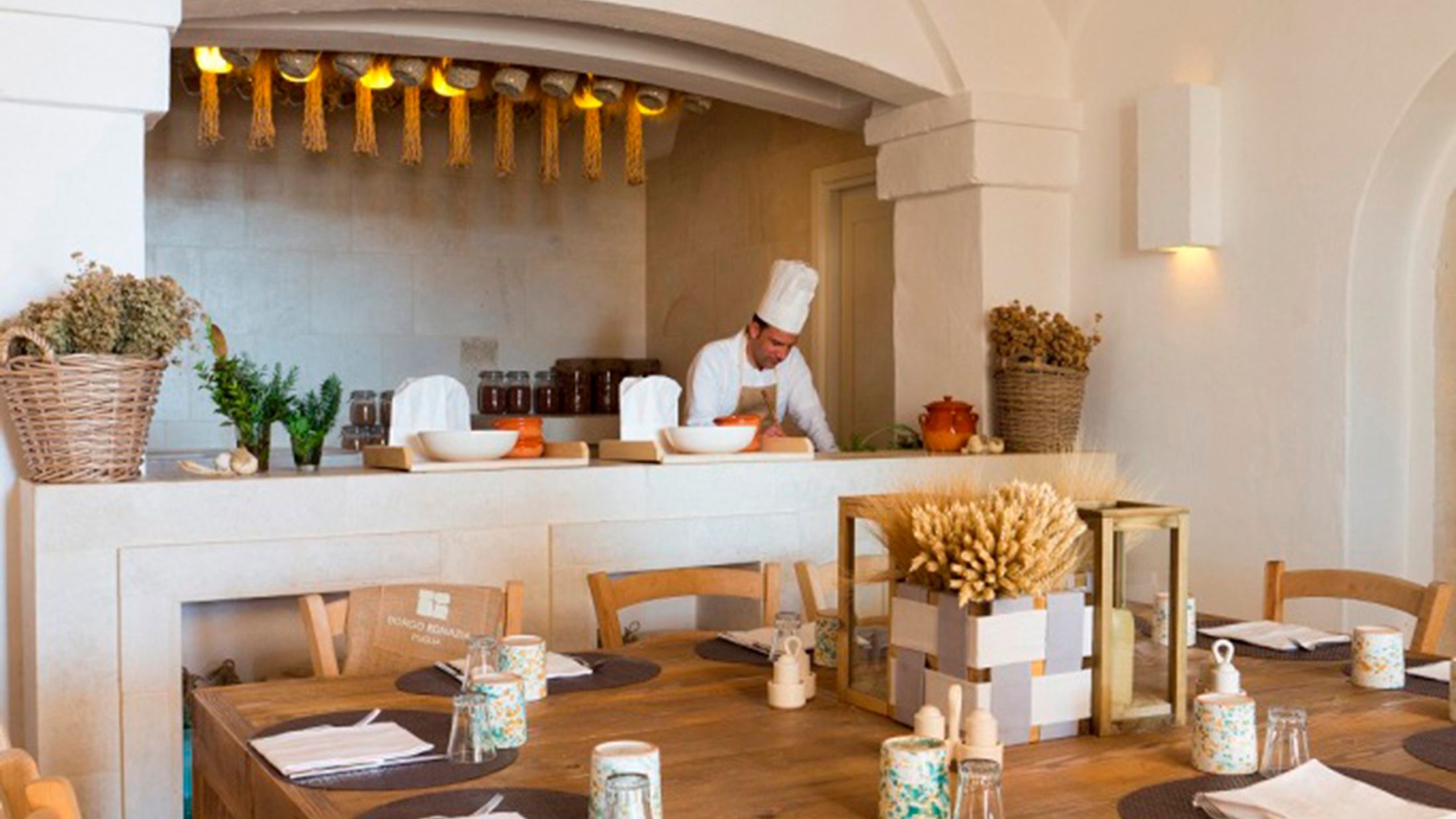 Trattoria Mia Cucina
Opening Times:
12:30 - 14:45
Offering home-made, traditional dishes including pizza. This is located within the La Frasca Restaurant and offers guests a chance to take cooking lessons where they can discover the recipes and cooking secrets of the chef.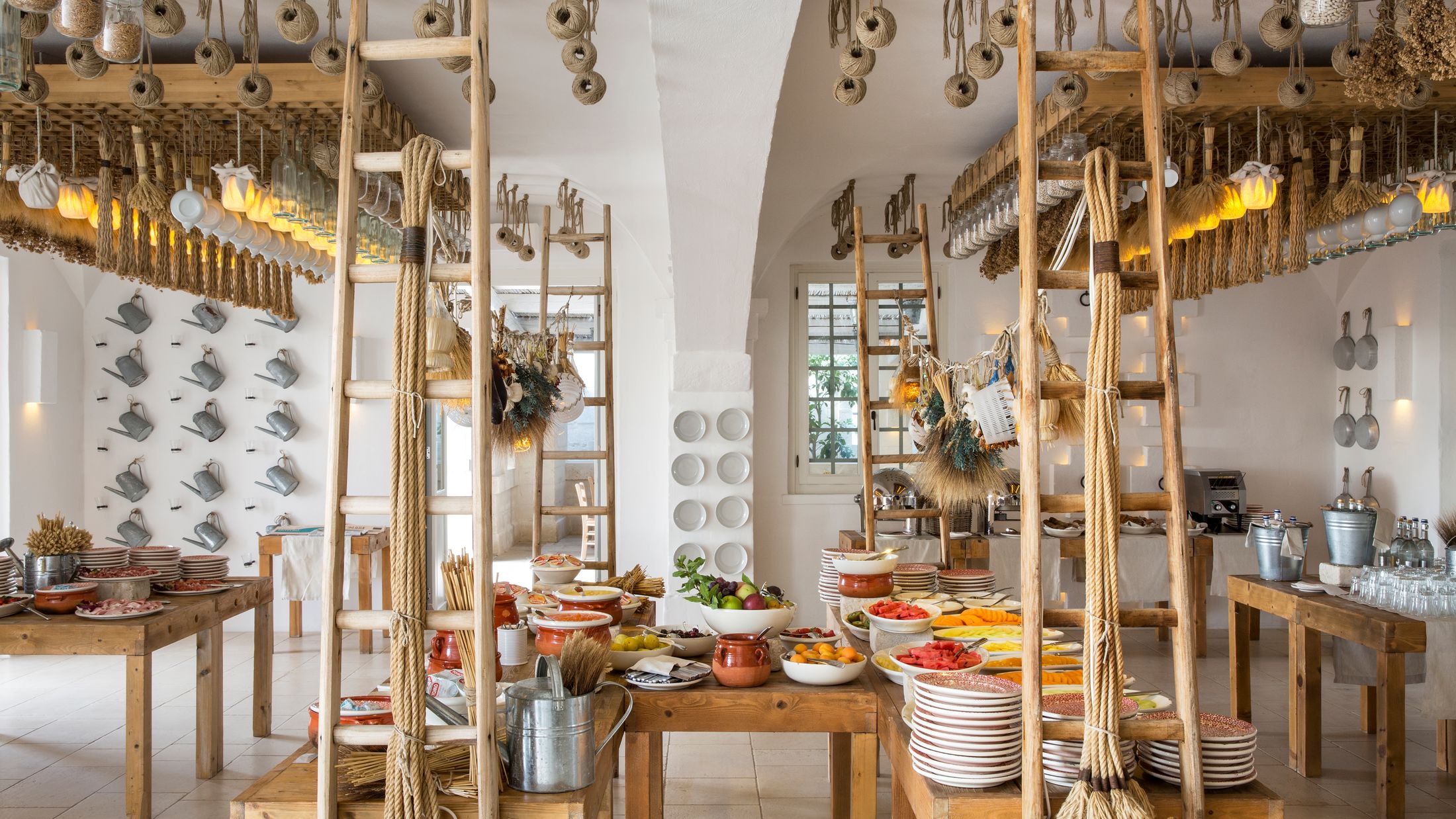 La Frasca Restaurant
Opening Times:
07:00 - 11:00
19:00 - 22:30
An informal buffet restaurant serving a range of Apulia-inspired dishes with live cooking stations and outdoor barbecues.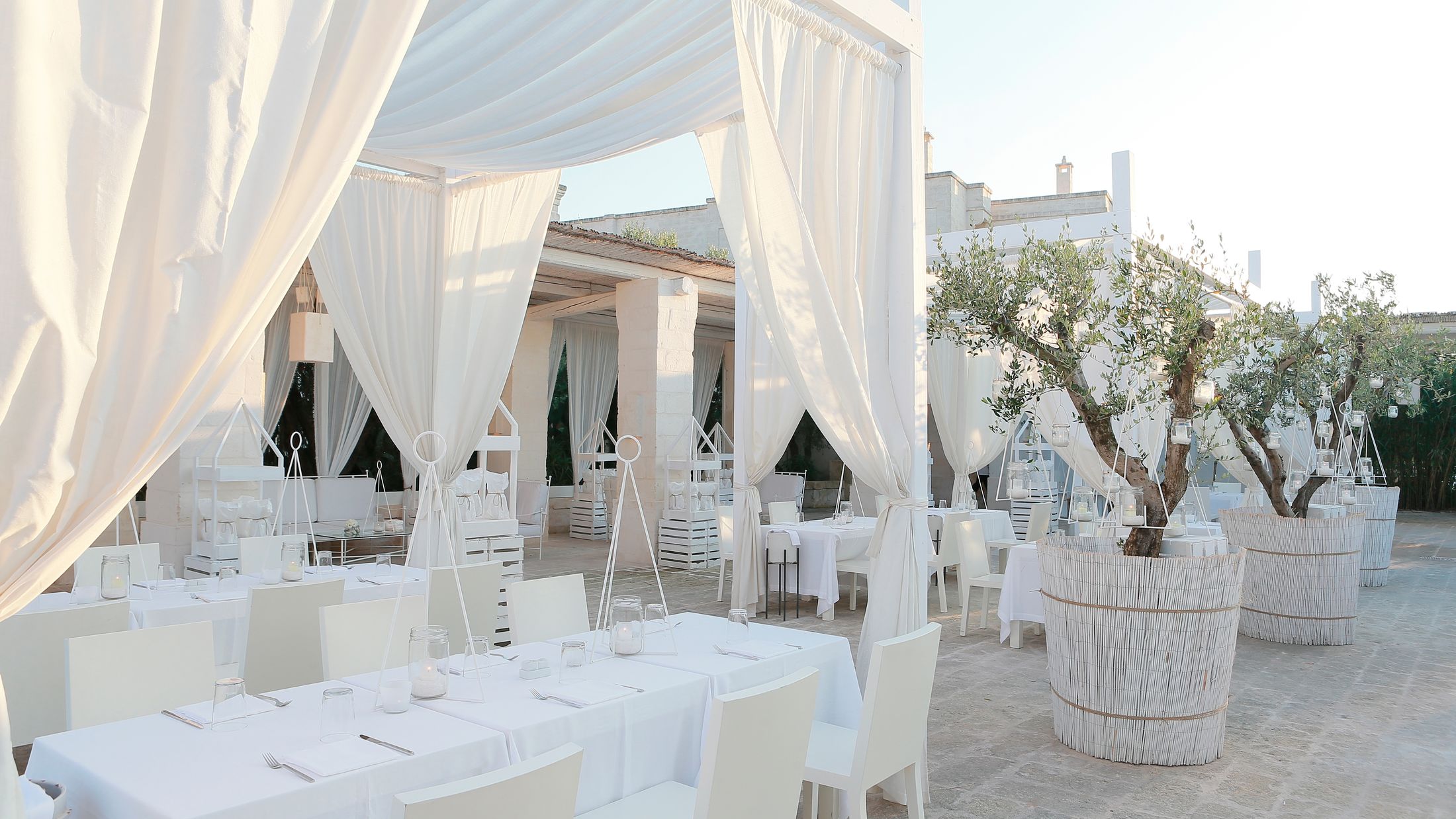 Il Cortile
Opening Times:
19:00 - 22:30
Dress Code:
Very Casual
A buffet serving Apulia inspired cuisine for families.
Bars
Minimum Adult Age:
20 years
There are several bars, including Bar Del Portico and Capanno.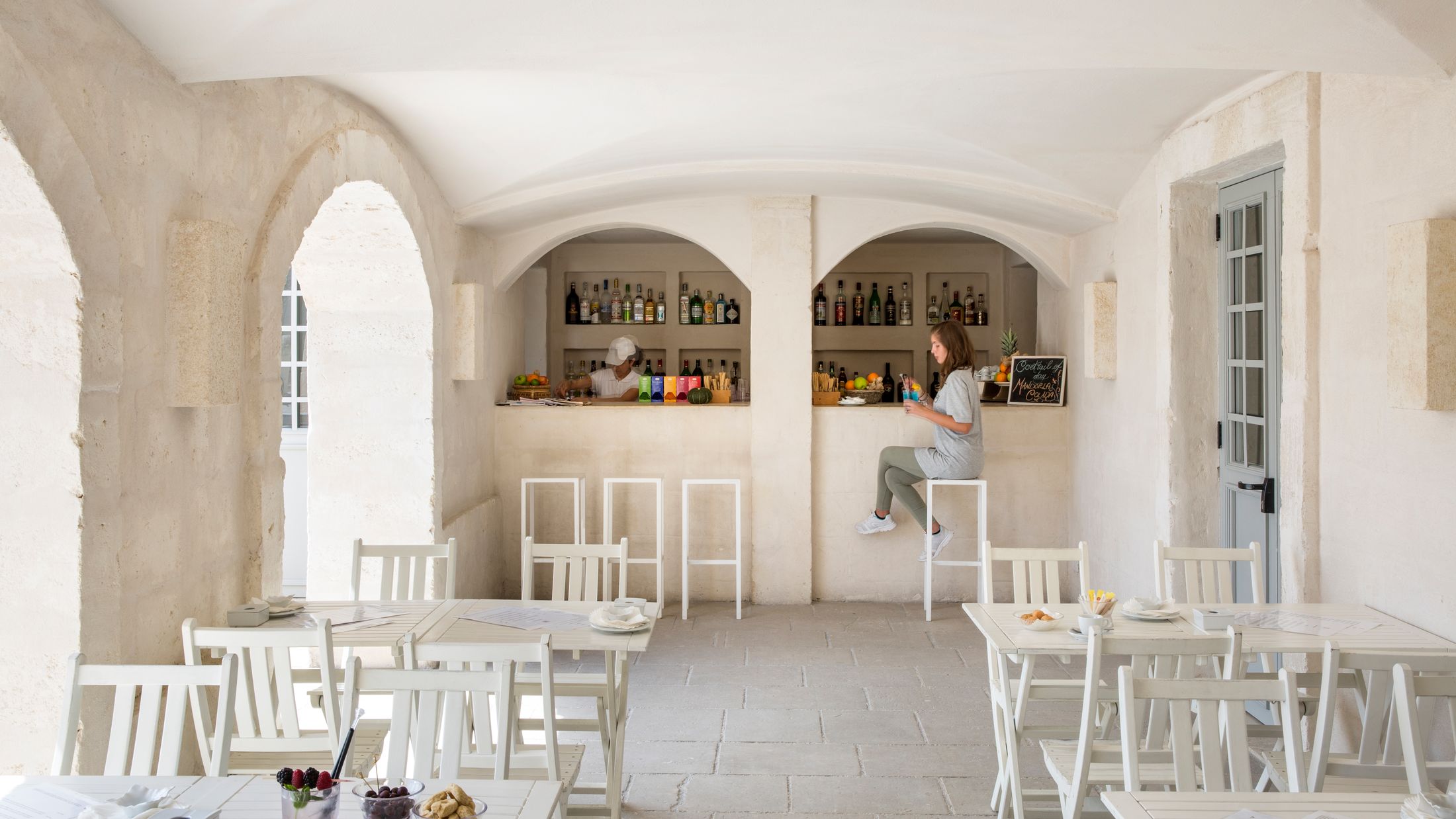 Beach & Pools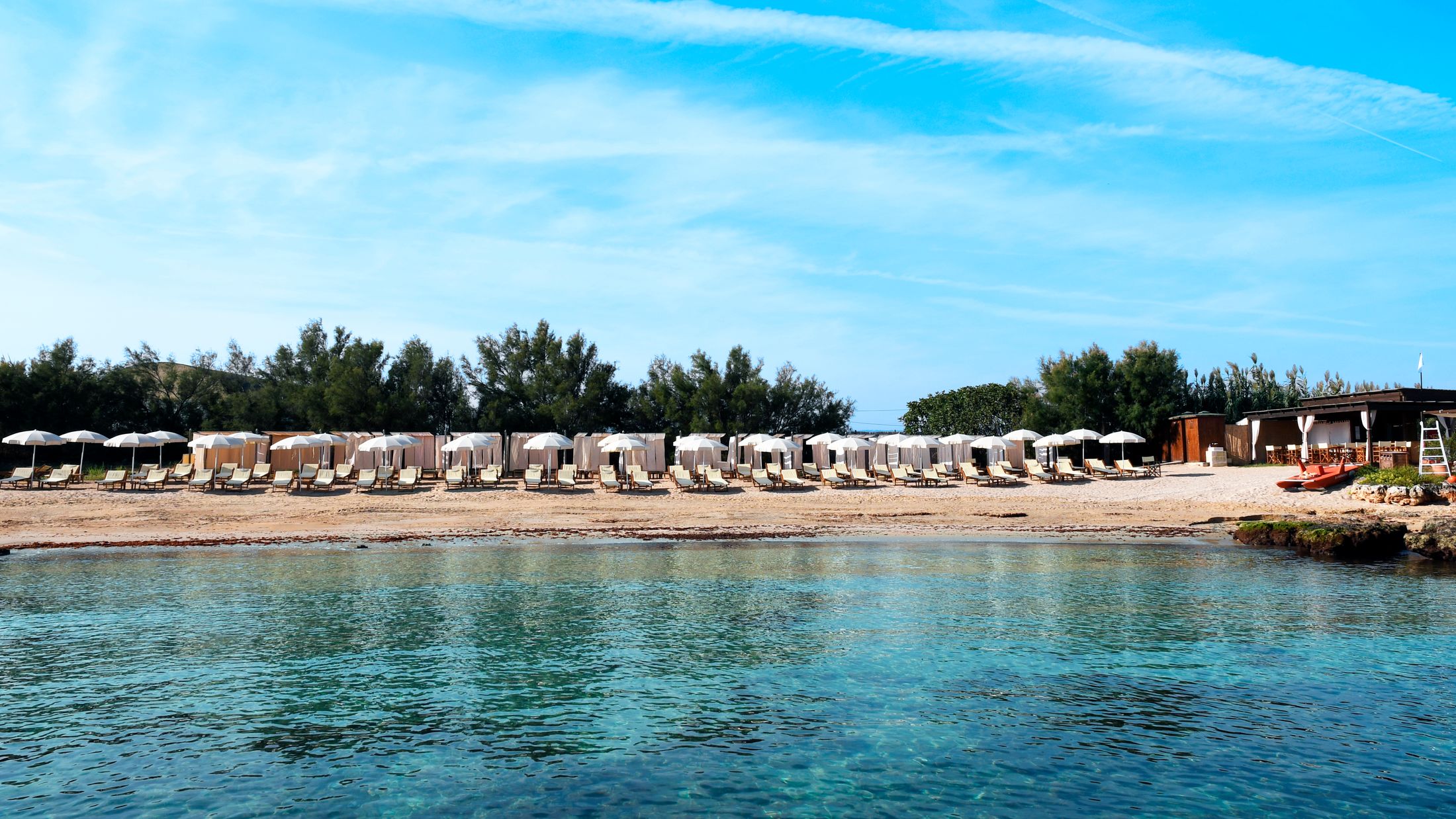 Beach
There are two beaches close to the hotel. Cala Masciola is a five minute walk, and is a stony beach with clear waters making it perfect for water sports.
La Fonte is a five minute drive away, and is a sand beach perfect for families. It has a game park, loungers, gazebos and a bar.
Pools
The hotel has three stunning outdoor pools, one including a children's section. There are sun loungers and parasols available, as well as a pool side bar.
There is also an indoor heated pool inside the fitness centre. Water based exercise classes are available.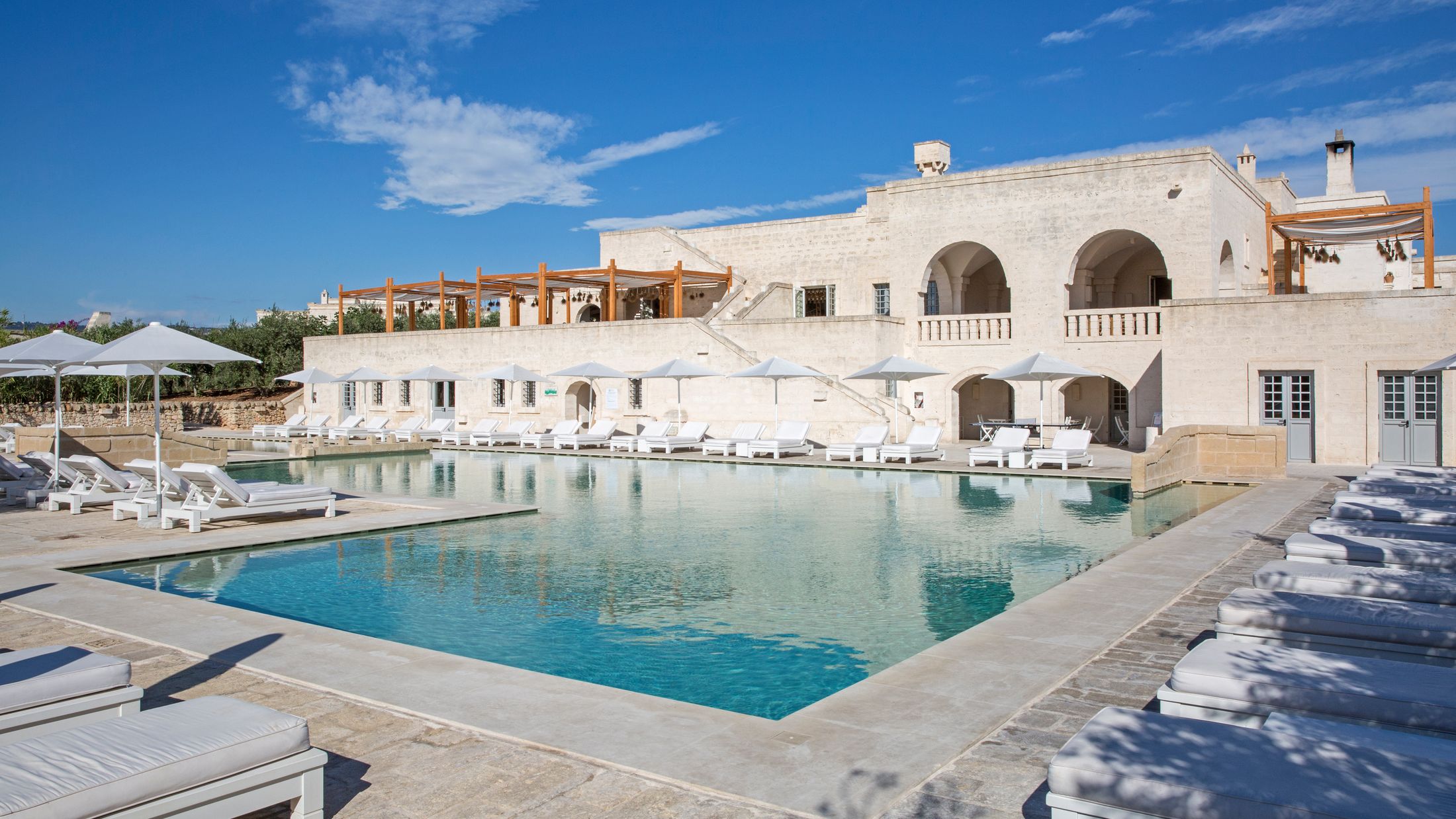 For Families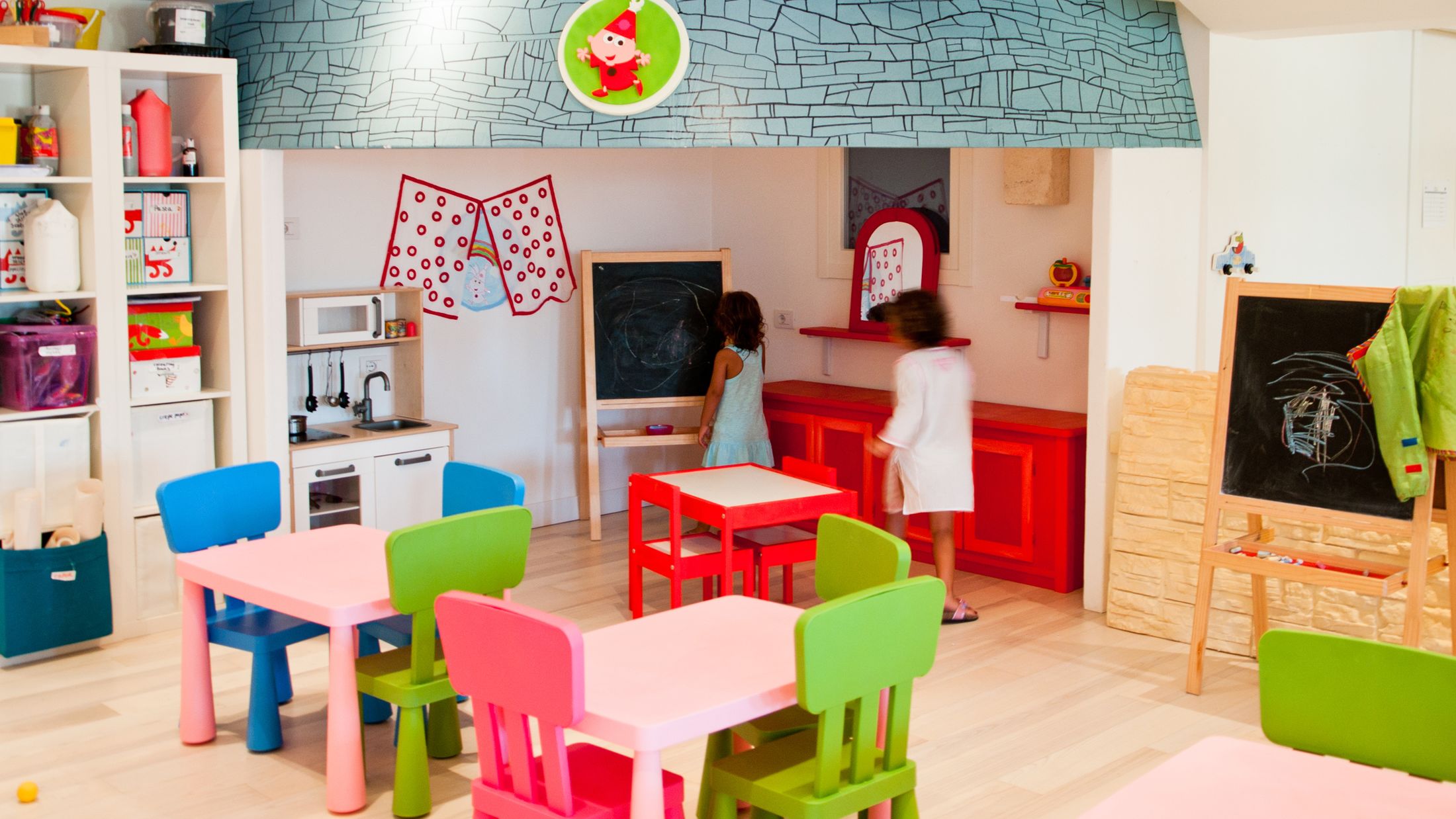 Trullalleri Kids' Club
Children are invited to join the Trullalleri kids club where they will be welcome to take part in lots of activities including cooking classes , treasure hunts and playground games.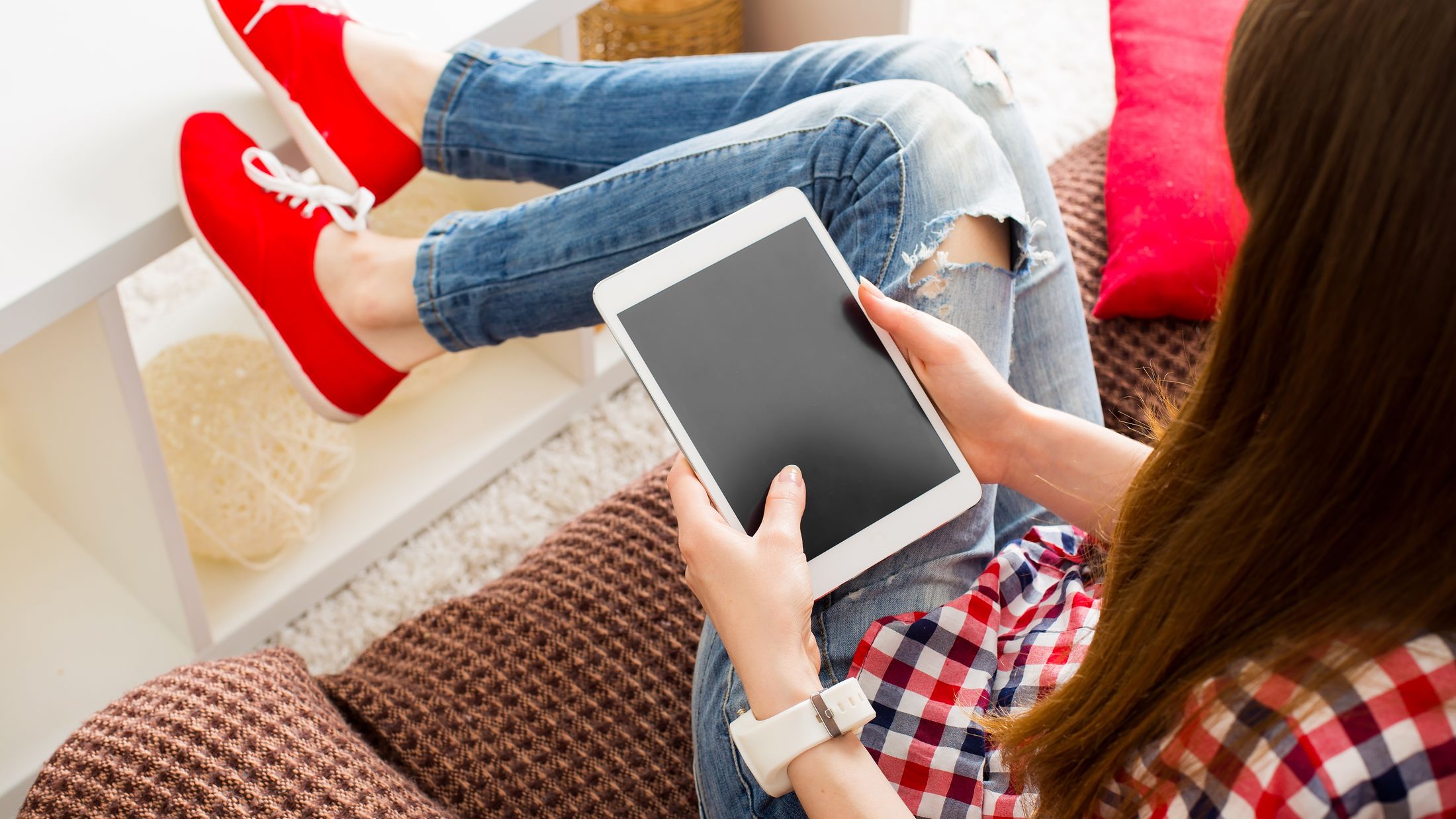 Tarantari and Marinai Teen's Club
Teenagers can enjoy a range of activities including go-karting, dance contests, pool games and art and crafts.
Spa & Wellness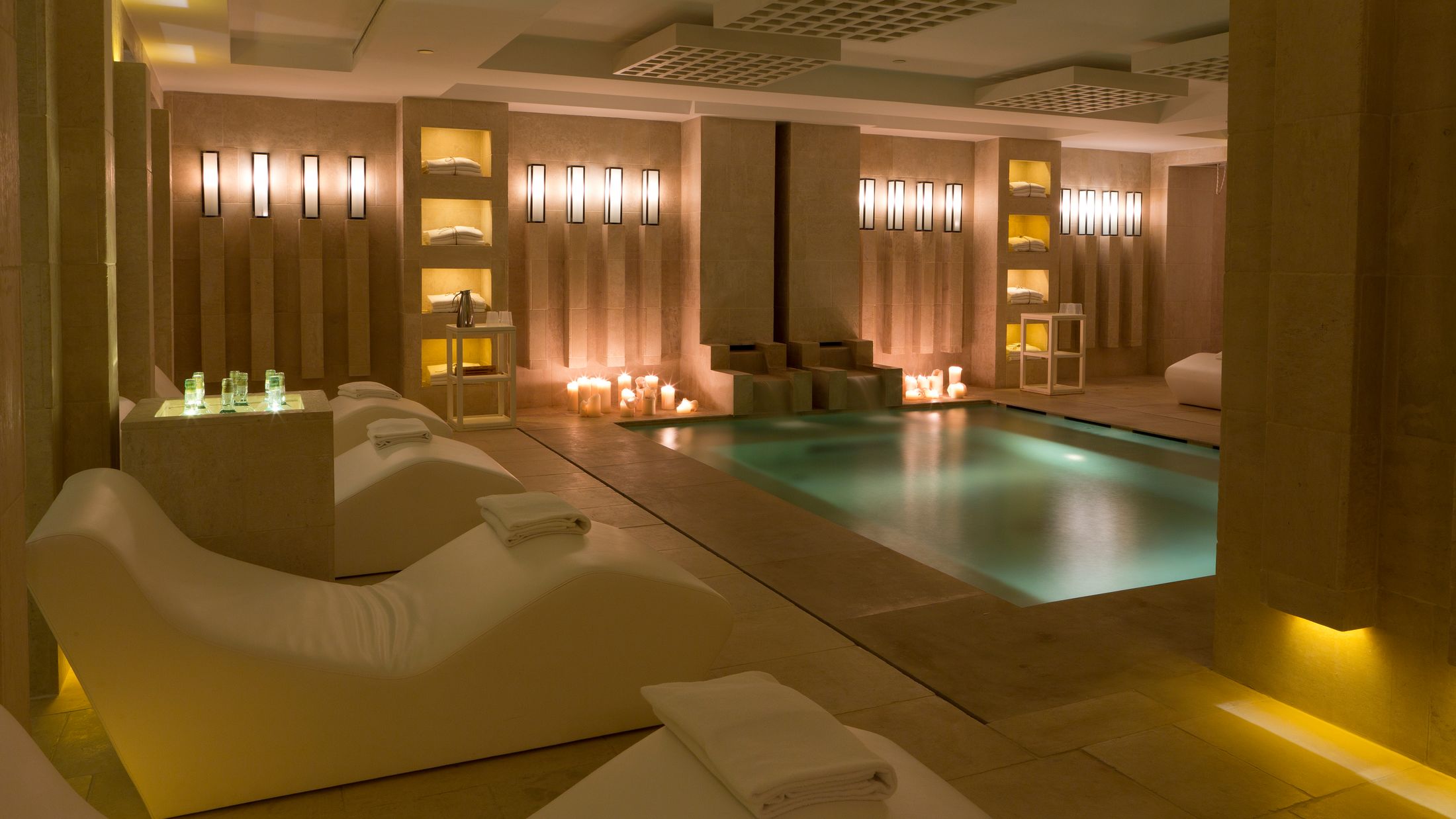 Vair Spa & Fitness Centre
This wellness centre features treatments such as physiotherapy, aromatherapy, hydrotherapy and other more traditional spa treatments.
The fitness centre contains a heated indoor pool, and exercise equiptment.
Activities & Entertainment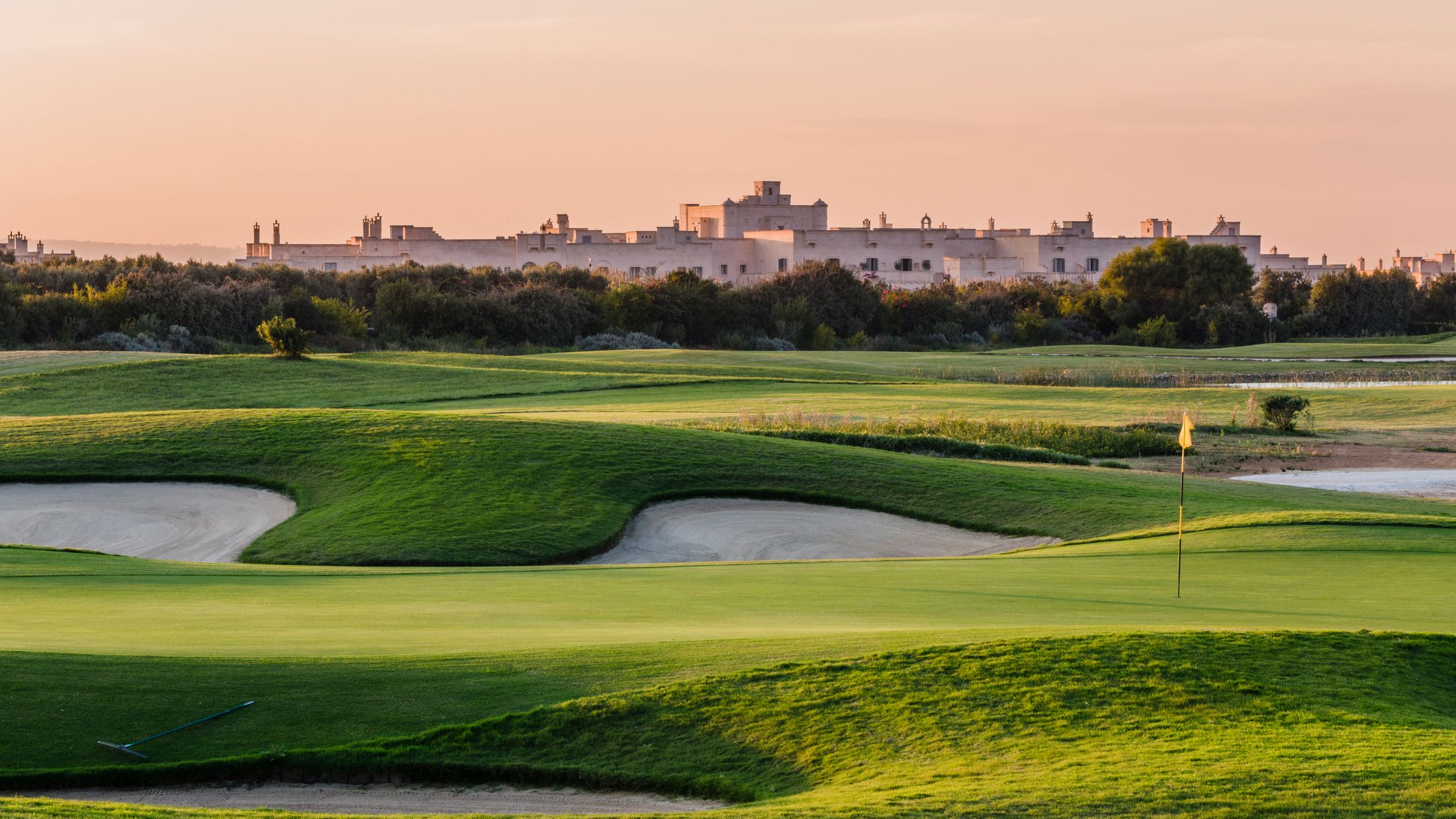 San Domenico golf club
This impressive 18-hole championship course is situated between the rocky cliffs of the Adriatic Sea and the olive groves of the Italian countryside.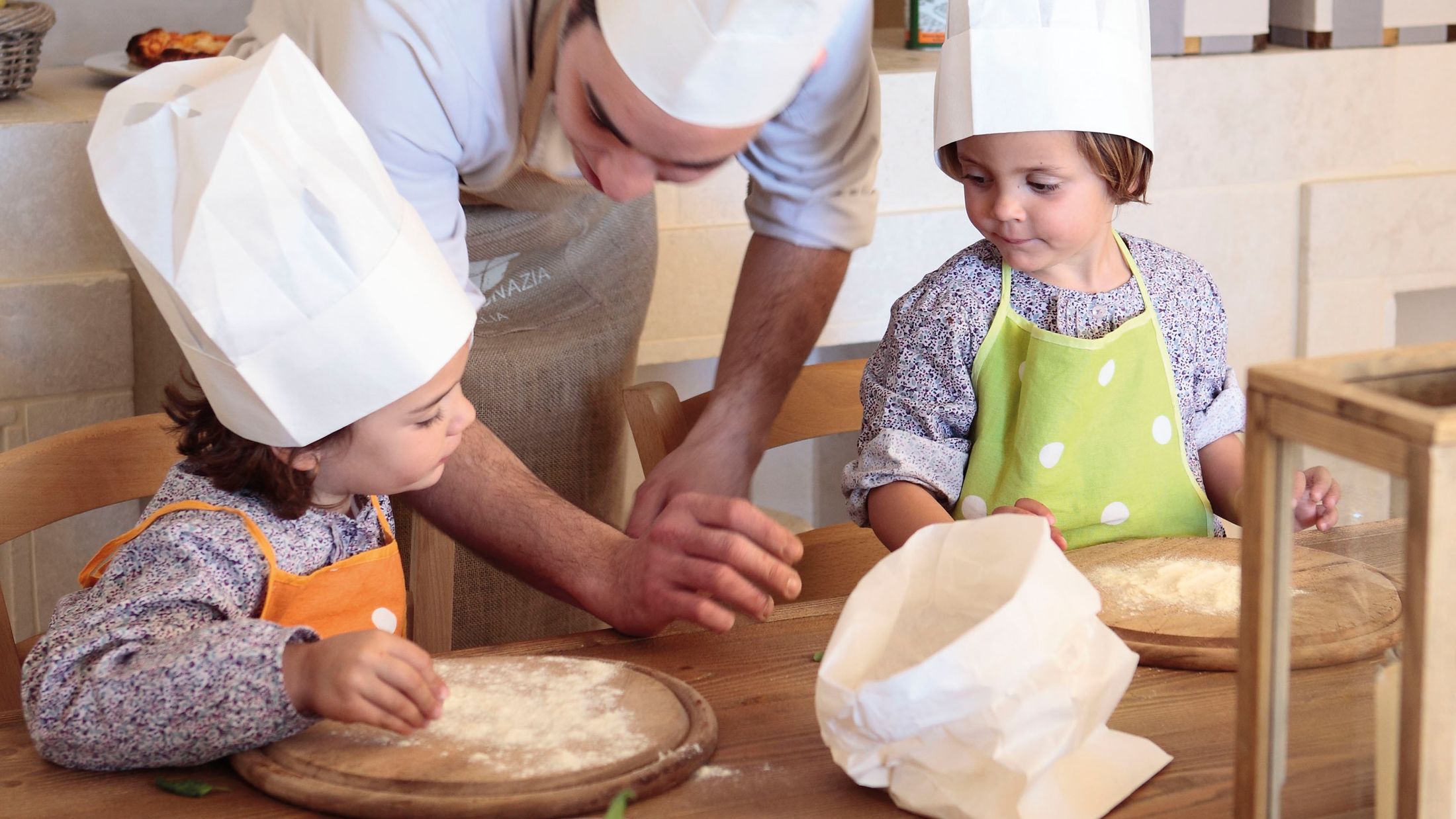 Cooking school
Borgo Egnazia's cooking school uses the 'from the earth to your plate' philosophy, and all ingredients used are carefully sourced from the finest local suppliers. Specialities in Apulia include orecchiette, stracciatella from Andria and bombette from Cisternino.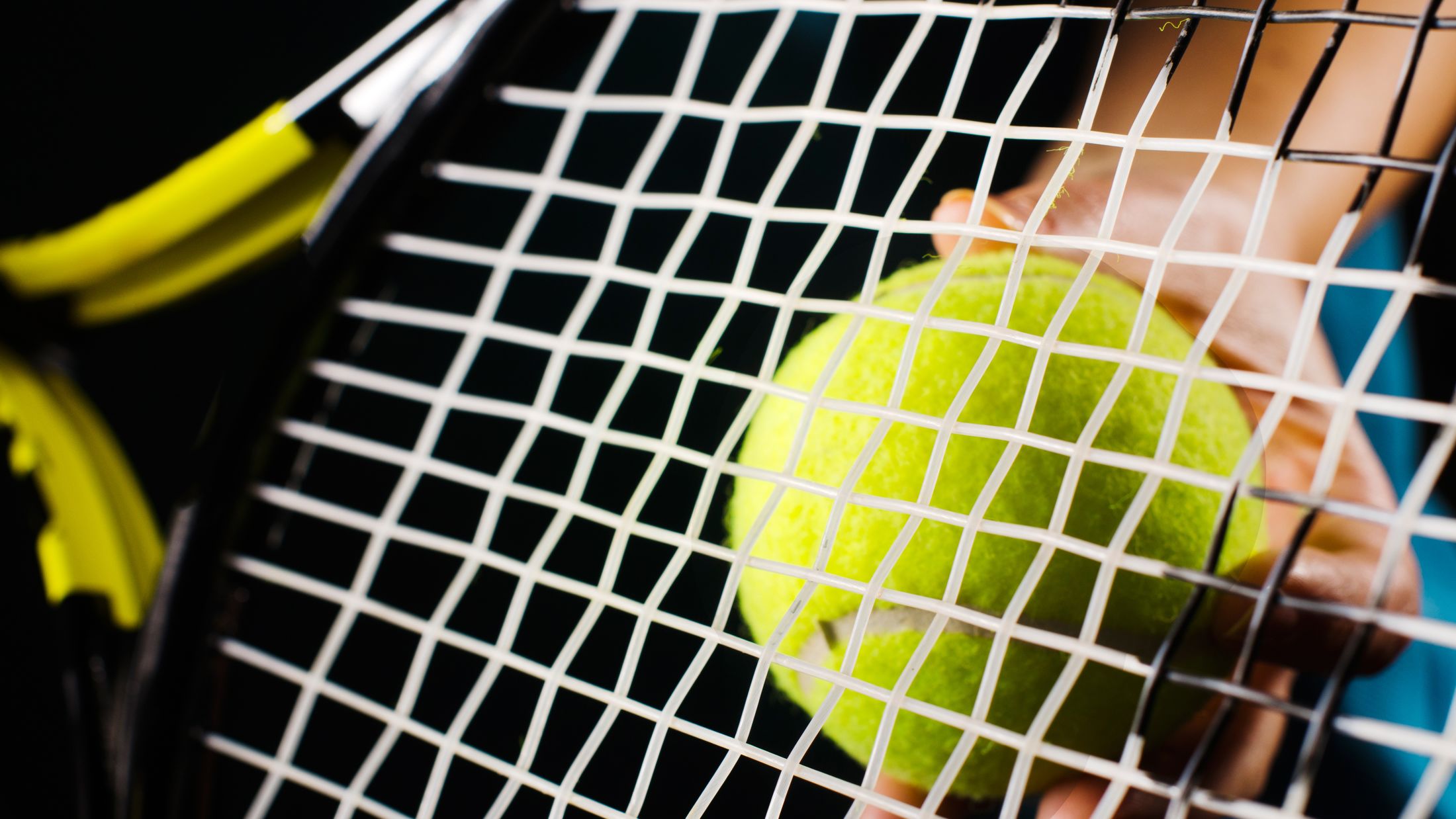 Sunball Tennis School
Guests can enjoy a four tennis courts, of which two are synthetic grass, and two are professional hardcourt. The internationally known Sunball Tennis School provides lessons and courses for anyone who wants to learn, from kids to veteran players.

There are weekly tournaments, a Wilson pro shop and racquet rental, and a racquet restringing service.
Watersports
The private beach Cala Masciola is just a five minute walk from the hotel. The water sports club organises fishing and boat trips, including sunset cruises. Guests can also enjoy lessons and equiptment rental.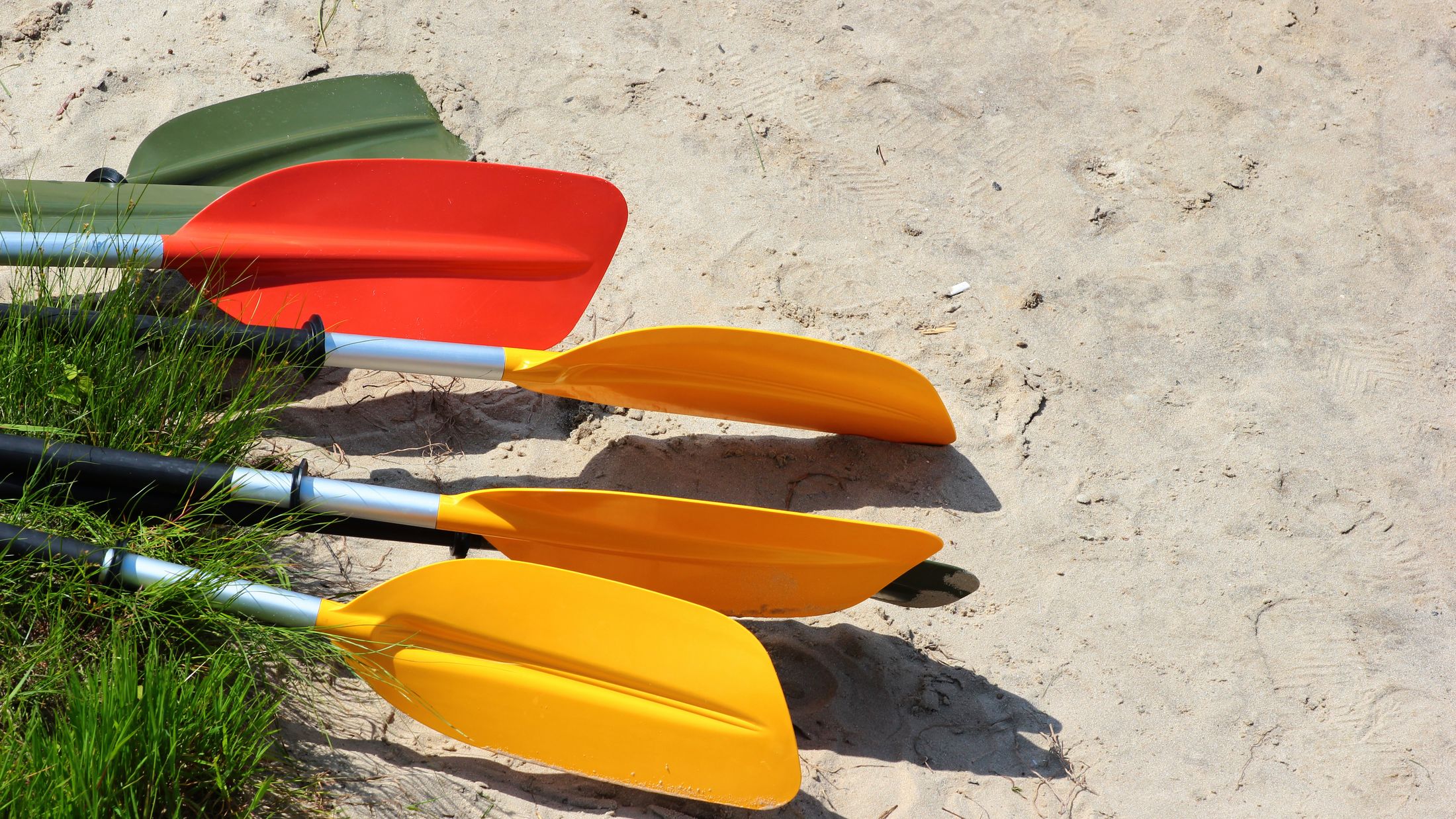 About the location
Down in the heel of Italy's boot is the region of Puglia. With quaint towns and villages and a landscape dominated by olive groves and vineyards, it's rural Italy at its best. The area is renowned for its cuisine, and you'll find plenty of restaurants serving up authentic local dishes. As well as being home to some spectacular (and often half-empty) sandy beaches, Puglia offers a raft of day-tripping options. Head for historical Ostuni or handsome Lecce, discover Alberobello's iconic trulli houses, or explore the caves near the town of Castellana, which stretch over three kilometres and date back two million years. UNESCO-listed Matera is also in reach – the town's sassi (districts) are filled with centuries-old cave houses hewn into the hillsides.

Transfer time
1 hour from Bari airport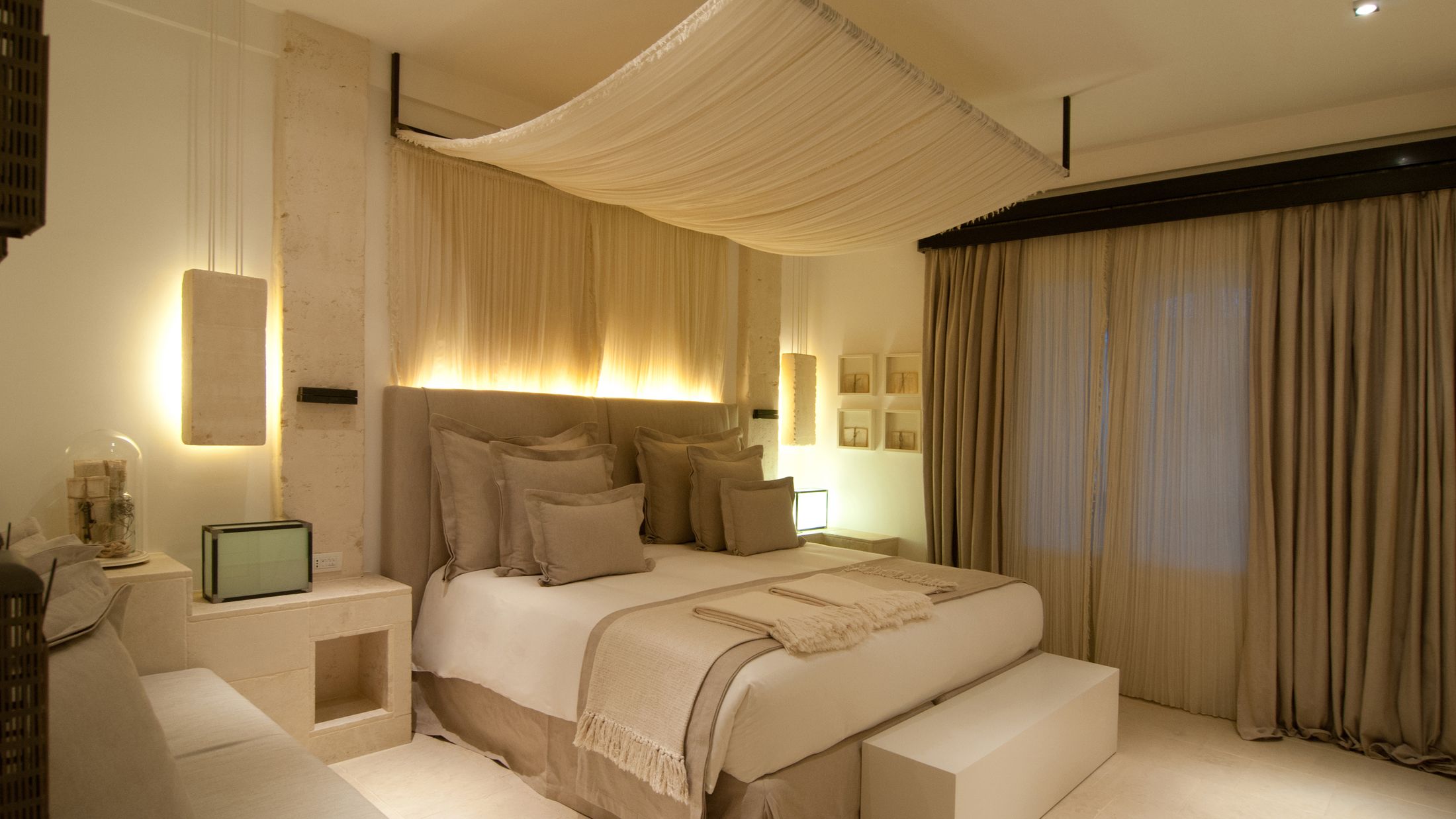 Double or Twin Superior
Max 2 adults
Rooms are elegantly furnished.
33m²

Based on 1493 traveller reviews

88% of travellers recommended this hotel
Travellers Ratings
What to expect
Reviews
"
One of the greatest resorts ever
Dan F,
Aug 11 2018
My wife and I stayed for a week here the last week of July and had a great time. We used American Express Platinum and were upgraded to a beautiful room. The hotel resort is gorgeous and looks...
My wife and I stayed for a week here the last week of July and had a great time. We used American Express Platinum and were upgraded to a beautiful room. The hotel resort is gorgeous and looks like an Italian village. The pools and the beaches are terrific and the restaurant by the sandy beach is spectacular. We were personally assigned our own concierge, Rosemary, who was outstanding. She organized all of our trips and gave us an incredible peek into life in Puglia. The breakfasts were amazing and the service by the entire staff was without exception the best. All of the restaurants on site are incredible. We dined at the high end restaurant one night on site and we were given our own personal tour of the kitchen- what a treat! Management at this hotel knows how to pamper its guests. We will certainly be back to the Borgo Egnazia. It was a great vacation for us.
View full review
kathykruland, New York City, New York
Aug 06 2018
We arrived at Borgo Egnazia in Puglia planning on staying 4 nights (Amex centurion recommendation) and couldn???t get out of there fast enough! We arrived late on 1 August therefore had to stay over...
We arrived at Borgo Egnazia in Puglia planning on staying 4 nights (Amex centurion recommendation) and couldn???t get out of there fast enough! We arrived late on 1 August therefore had to stay over and told them we will be checking out early 3 August and didn???t get one cent refunded....but we were so happy to get out of purgatory that I didn???t care at that point! There is no ac in huge foyer or stairway or halls.. candles burning 24/7 making it even hotter. Everything is white! No color no plants - only ropes hanging from walls, metal circles hanging from ceilings and stacks of newspapers with strings around the stacks for decor! All cactus and rocks outside no maintenance required BC all cement walls, grounds, common areas. It felt like a prison where one is punished! Scary!! Elevators are all white plastic walls (cheap as can be), one has to walk forever to rooms where there are no color or lighted signs or numbers..all blend in with white concrete walls.. Beach is a golf cart ride away (10) minutes. Spa is so hot there is NO ac again! Our ???sea view??? room was out a small door up stairs on a balcony looking left??? Crazy! The food was good but how much can one eat? Never ever could someone dream up a place like this! Awful and scary! If a family wants to rest and get away there are plenty of beautiful places in Italy! And same if not less expensive! Italian riviera or Amalfi coast or French Riviera all have lovely hotels and B&B???s. Why go to Borgo and suffer? The place should be destroyed and something beautiful like a four seasons or Belmond, etc hotel!!
View full review