The 17th Century building combines with modern amenities to bring you the ultimate in luxury
Enjoy a range of treatments in the spa, with Swedish and Asian inspired massages
Take in the views of the Mediterranean as you relax by the infinity pool
Relax in elegant rooms with striking views and beautiful interior décor
Hospes Maricel & Spa Hotel is an elegant 17th Century hotel located just 4km from Palma and overlooking the Mediterranean Ocean. Step back into the glamour of days gone by in this fantastic hotel and spend your days relaxing in the spa or soaking up the sun by the infinity pool. Experiences include gourmet Mediterranean dining, romantic and honeymoon packages, golf, and more.
Explore the local area and take in the wonderful port of Palma where you can enjoy upmarket bars and restaurants, as well as boutiques and designer shops. The hotel itself offers three restaurants and bars, with fine dining and exquisite wines and cocktails. When it's time to relax each of the rooms has its own unique details and beautiful décor.
The hotel has 51 rooms.
Facilities
Bars and Restaurants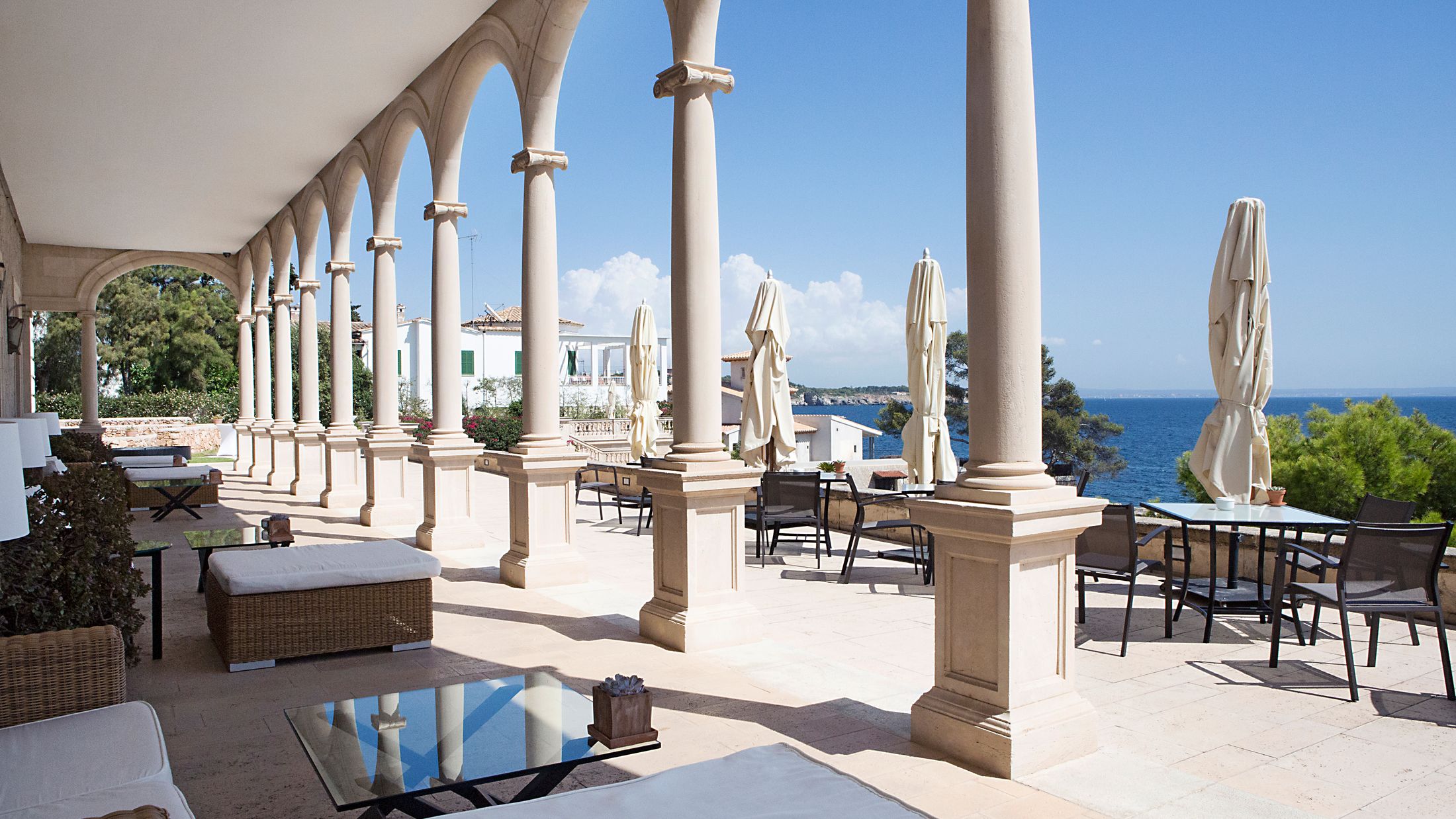 Maricel Restaurant
Opening times:
11:00 - 22:30
Enjoy exclusive cuisine with a view at the Maricel Restaurant.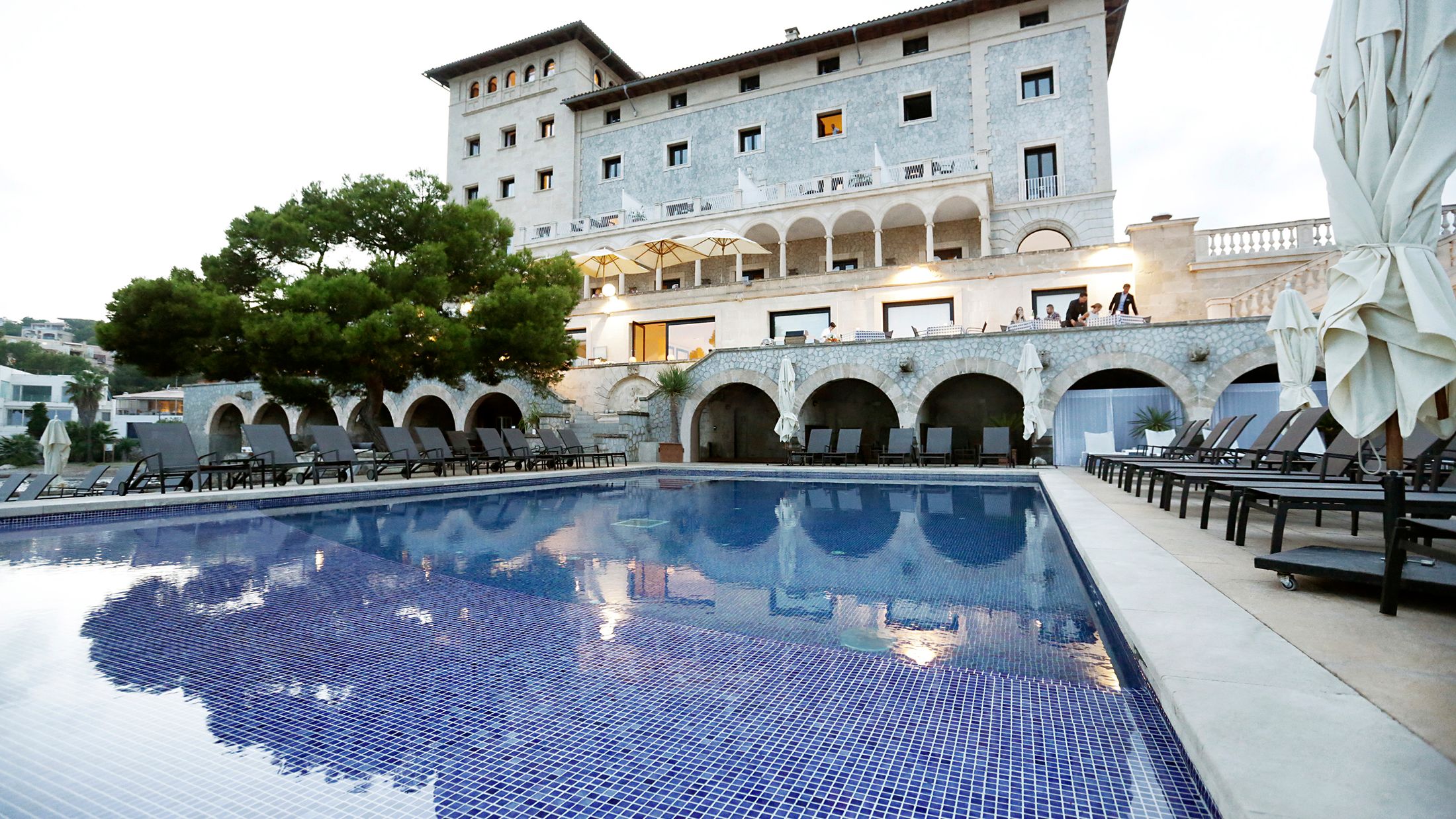 Pool - Maricel Bar
Located by the pool, the Maricel bar serves a selection of salads, sandwiches, snacks and ice creams as well as refreshing fruit juices and drinks.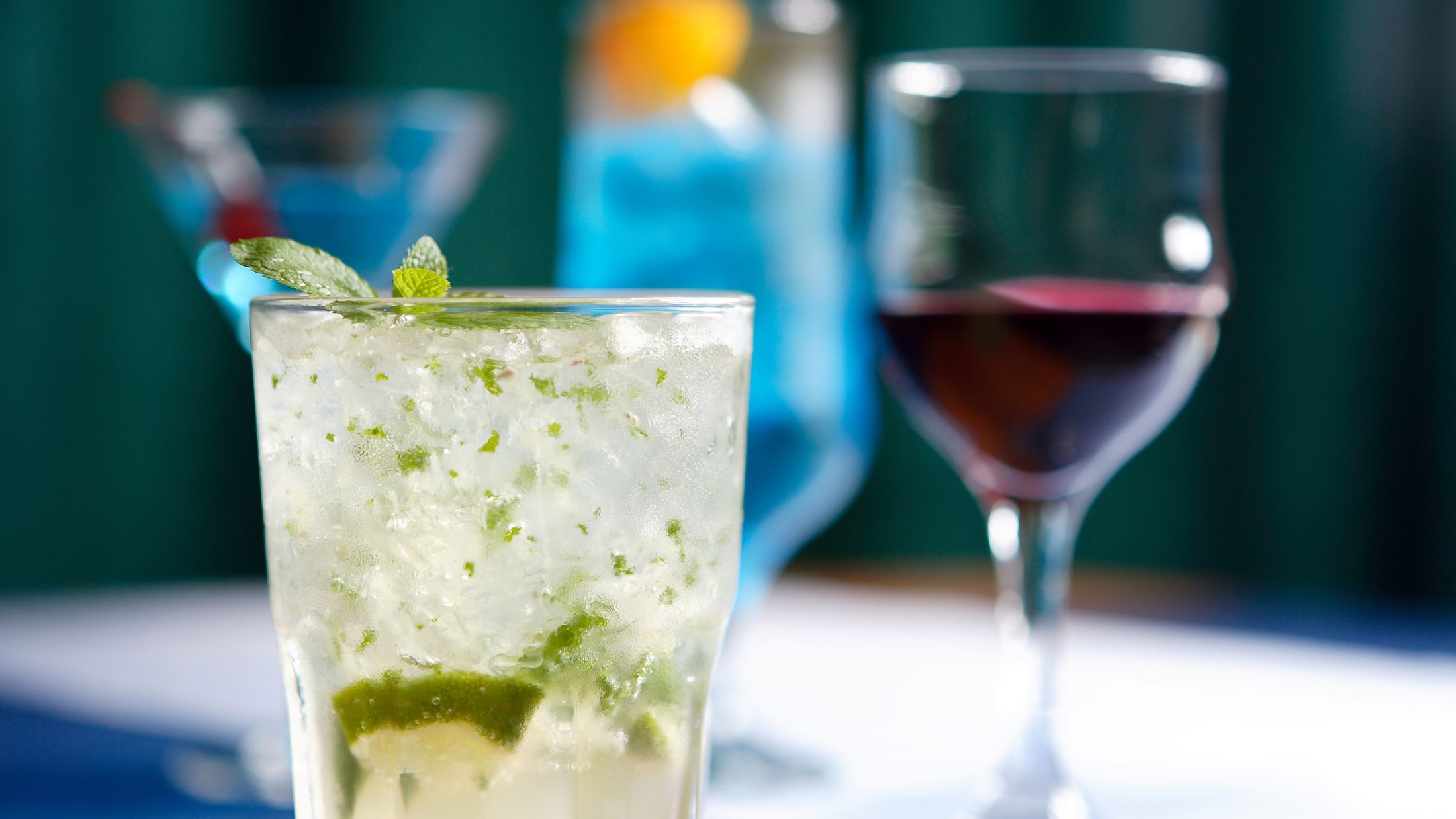 Lounge & Cocktail Bar
Tasty drinks and cocktails are accompanied by live music at this sophisticated lounge bar.
Beach and Pools
Swimming Pool
The hotel has an infinity swimming pool.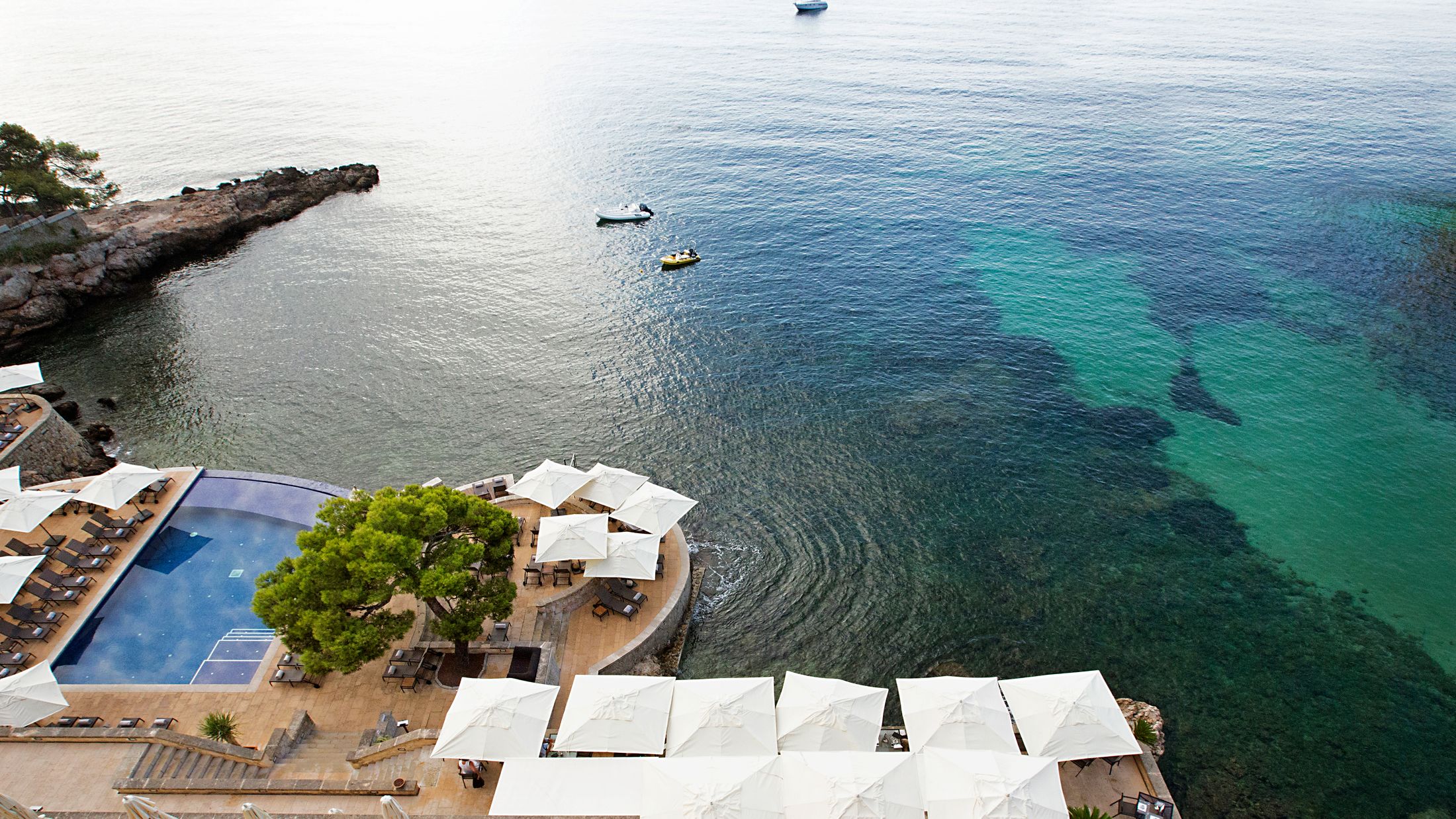 Spa and Wellness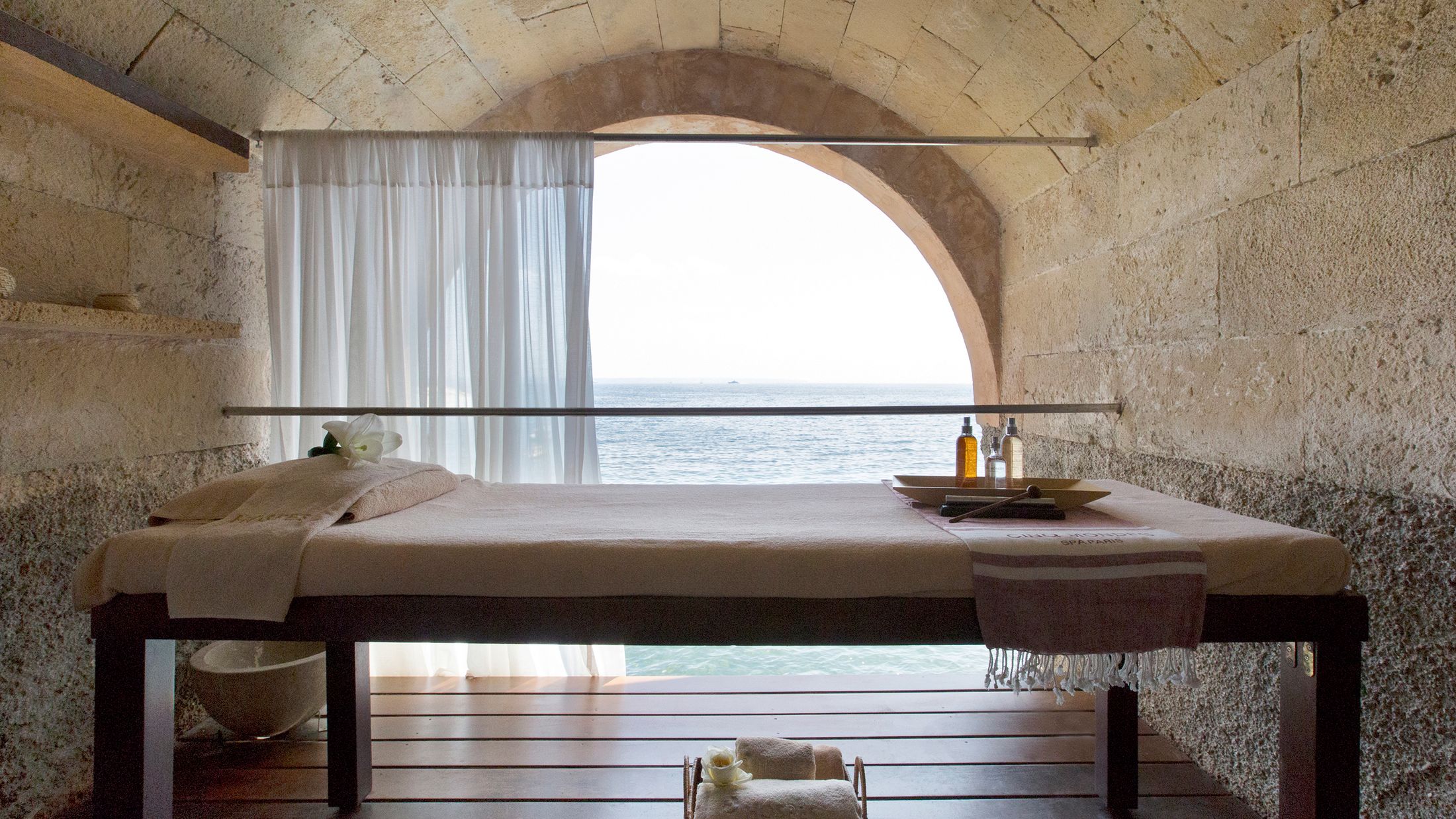 Spa Bodyna Maricel
Relax at the Bodyna Spa, offering a range of treatments as well as an outdoor and indoor pool, sauna, hammam, whirlpool, relaxation area, hairdressers and fitness centre.
About the location
Located in Cas Catala, on Majorca's west coast, Hospes Maricel and Spa Hotel offers easy access to the island's capital, Palma. The little neighbourhood of Cas Catala is home to some upmarket bars and restaurants, with a glamorous history dating back to the 50s. There is a little beach with an excellent seafood café, and the rugged cliffs and green hills of the surrounding countryside provide a beautiful backdrop.

Take day trips to Palma and explore its fascinating history. Little churches rub shoulders with luxury modern hotels and designer shops, while the marina is a hive of glitzy restaurants where you can choose from famous cocktails as you watch the rich and famous step off their yachts.
Transfer time
Hospes Maricel and Spa Hotel is a 20 minute drive from Palma de Mallorca Airport.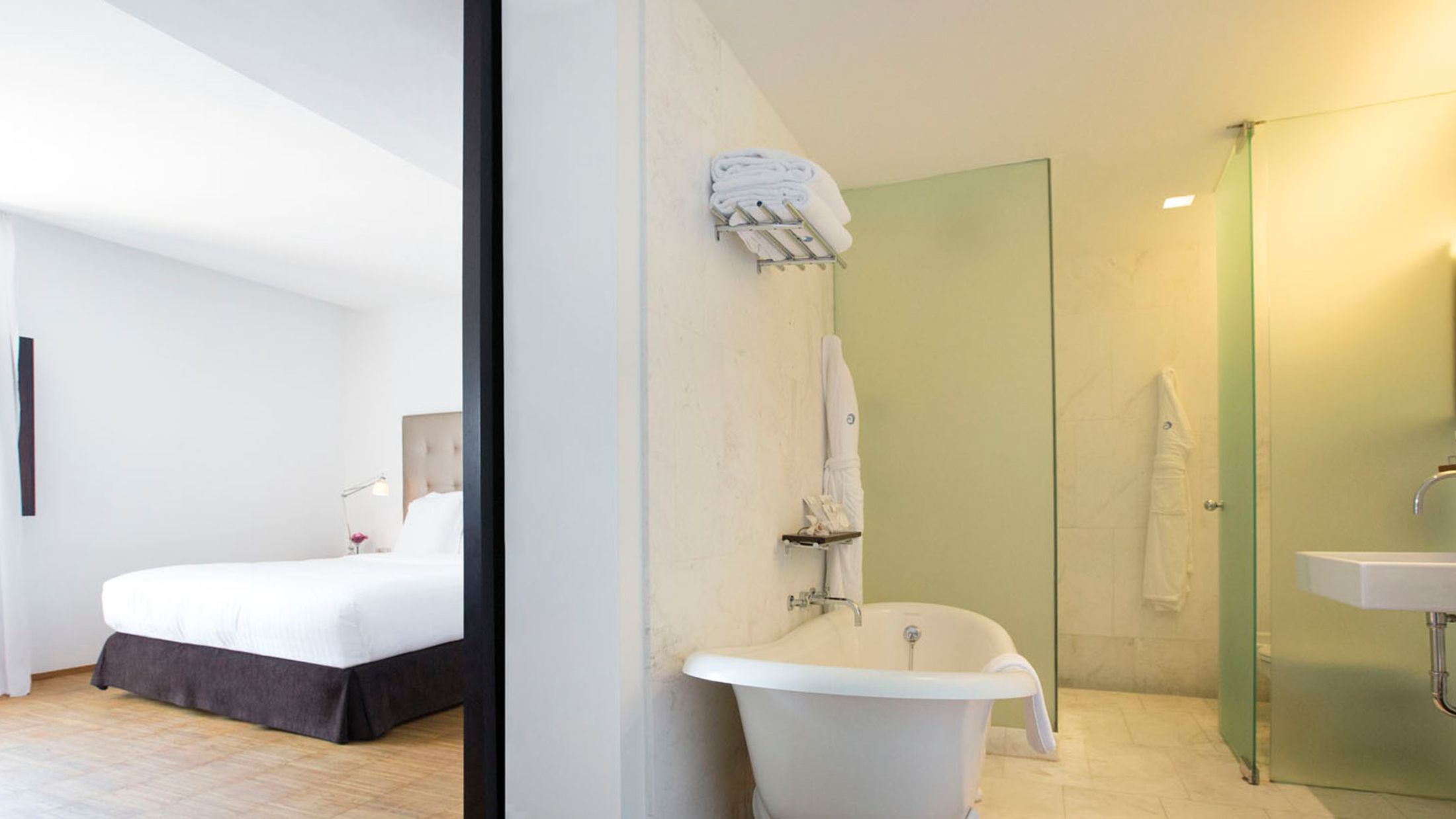 Deluxe Sea View
Comfortable and spacious rooms with direct views of the sea.
40m²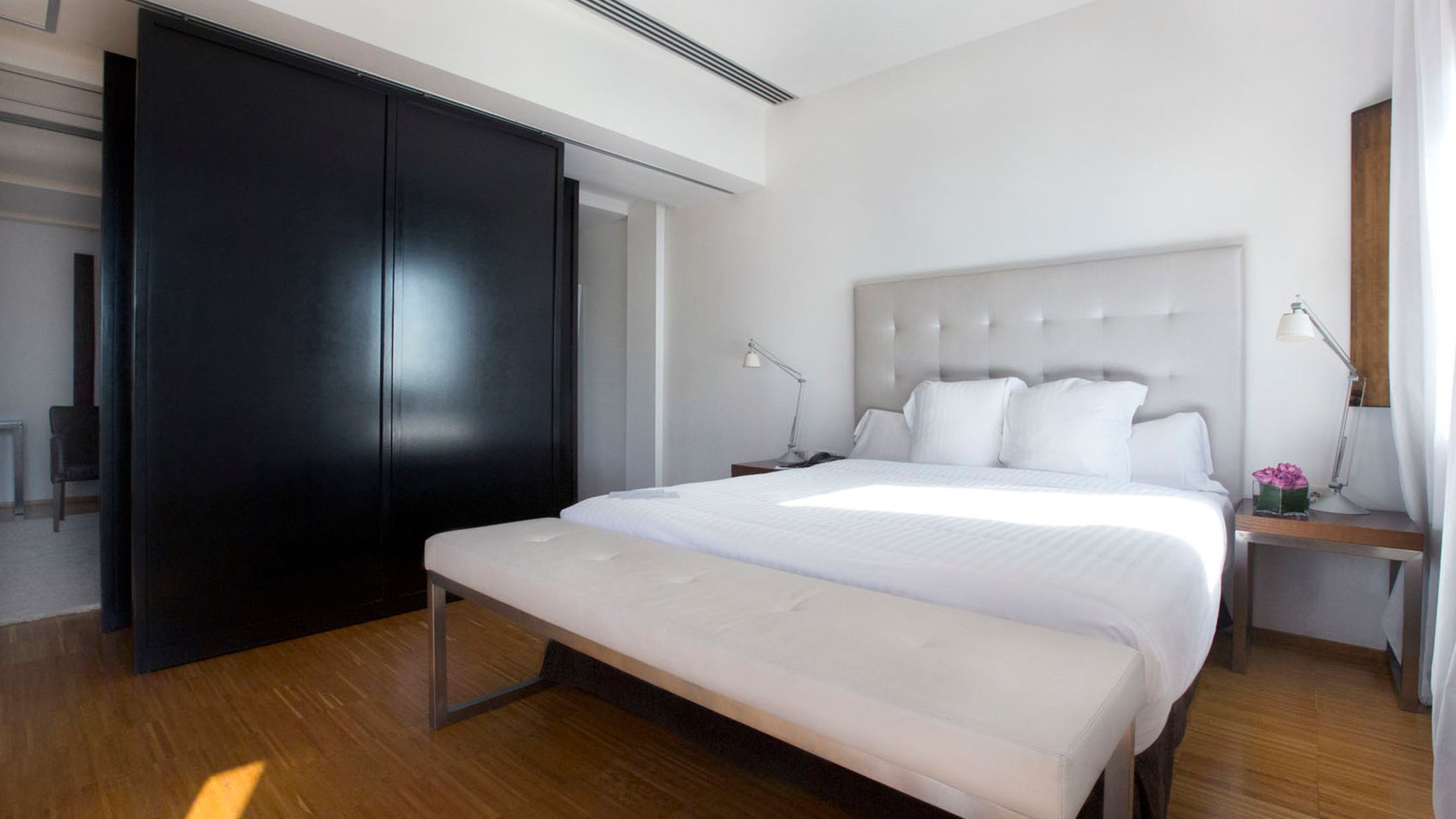 Suite Sea View
Suites feature a living room and separate bedroom with views of the sea and mountains.
55m²

Based on 874 traveller reviews

76% of travellers recommended this hotel
Travellers Ratings
What to expect
Reviews
normanHertfordshire, hertfordshire
Nov 05 2018
We were a little disappointed _ the reviews maybe gave us too high hopes Out of season the attention to details seem lacking Angel and Julian were amazing but other staff didnt seem to be so...
We were a little disappointed _ the reviews maybe gave us too high hopes Out of season the attention to details seem lacking Angel and Julian were amazing but other staff didnt seem to be so helpful _ even basic local information on taxis or attractions they weren't sure about The room had some issues , which were fixed but at a 5 star we felt maintenance should be something they keep an eye on The food was ok but again, maybe from out of season sometimes staff didnt know about things on the menu or the service was slow at times Lovely sea views and pretty gardens and we could see the potential to be really lovely _ think we just got a bad time of year to visit
View full review
"
A great option no matter the weather!
Jordan Tania L,
Oct 29 2018
My partner and I were looking for a non weather-dependent plan for a very special anniversary. We were recommended the Maricel Breakfast buy some friends and having been we could not thank them...
My partner and I were looking for a non weather-dependent plan for a very special anniversary. We were recommended the Maricel Breakfast buy some friends and having been we could not thank them enough! It lived up to the memorable occasion. We felt very special and cared for as it seemed everyone else did! The waiter's warmth made up for the miserable weather and the fabulous variety of food; sweet and savory; brought all the color to the occasion! Every detail was accounted for so every smile will be remembered!! We can not thank you enough. Kind regards, P&J
View full review